Welcome to our comprehensive guide, designed to equip you to be a formidable applicant to Princeton University. Should your aspirations lead you toward the esteemed halls of this distinguished institution, rest assured that this guide is a treasury of discerning insights, expert advice, and vital intelligence. From exploring the unique ethos of Princeton's academic culture to masterfully steering through the intricate application maze, we've got you covered.
Princeton University stands as a beacon of prestige in the Ivy League conference. Nestled in Princeton, New Jersey, and founded in the historic year of 1746, this private research university is celebrated for its unwavering commitment to scholastic brilliance, pioneering research endeavors, and pronounced focus on exemplary undergraduate instruction.
At Princeton, academic reputation is not merely a façade but a robust system built upon the foundational principles of the liberal arts and sciences. The institution extends a diverse array of undergraduate and graduate degrees, encompassing disciplines as varied as the humanities, social sciences, natural sciences, and engineering. Princeton's students are the beneficiaries of a multifaceted academic experience, one that fosters both the depth of specialization and the breadth of intellectual exploration.
The hallowed corridors of Princeton have been trodden by an illustrious assembly of alumni, many of whom have etched their names in the annals of various fields. From statesmen such as U.S. Presidents James Madison and Woodrow Wilson to intellectual giants like Nobel laureates Albert Einstein and Toni Morrison, Princeton's alumni network stands as a resounding testament to the institution's dedication to the cultivation of extraordinary talent.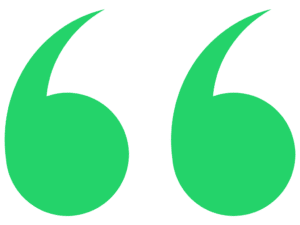 "Princeton students are encouraged to explore subject areas across all departments and disciplines, allowing them to discover new interests on a much greater and more personal level."
Undergraduates Admissions, Princeton University
Beyond academics, Princeton is characterized by an intimate community ethos, underscored by an enviable student-to-faculty ratio of 5:1. This facilitates a culture of personalized mentorship and guidance. The campus itself is a visual feast, celebrated for its impressive Gothic architecture, comprehensive library systems, and thriving arts environment.
In this guide, we shall embark on a meticulous examination, delving into the nuances and subtleties that define what it means to be a competitive applicant to Princeton University. Your journey toward academic distinction starts here.
How Hard Is It to Get Into Princeton University?
Princeton University is renowned for its rigorous academic standards and is consistently ranked among the top institutions in the world. The competition to gain admission is intense, reflecting the university's reputation for excellence. We describe Princeton as an institution of "highest selectivity."
What is the acceptance rate at Princeton University?
The acceptance rate at Princeton has been historically low, often falling below the 6% threshold. In the most recent admissions cycle, the university found itself inundated with an excess of 30,000 applications, culminating in the extension of admission offers to a mere 1,498 aspirants.
Consider, for instance, the Early Action round for the forthcoming Class of 2027, where Princeton's gates opened but a crack, admitting only a minuscule percentage of hopefuls. This statistical reality is a continuation of a trend symbolizing escalating selectivity—a phenomenon partly fueled by the burgeoning influx of gifted applicants, year upon year.
Within the context of such stringent acceptance rates, it becomes evident that securing a place at Princeton's hallowed halls is a Herculean task. The expectation transcends mere scholastic superiority. It calls for a fervent passion for the chosen field of study, exemplary leadership within extracurricular spheres, and an unwavering commitment to effecting positive societal transformation.
Princeton's deliberate choice to withhold detailed admissions figures from public scrutiny further amplifies its emphasis on the intrinsic qualities of its admitted scholars rather than mere numerical data. This highly discerning admissions process orchestrates a symphony of minds and talents, admitting only those most meritorious and driven, thereby cementing Princeton's position as one of the most coveted academic sanctuaries across the globe.
What is the Average Academic Profile of Accepted Princeton University Students?
Below, you will discover the academic profile that characterizes a typical admittee to Princeton University. It is paramount to recognize that the university's appraisal extends beyond the mere numerical metrics; it encompasses a holistic evaluation where extracurricular engagement, leadership prowess, and articulate college admissions essays equally contribute to the intricate tapestry of the decision-making process. Princeton's distinguished reputation lies in its commitment to enrolling scholars who have left indelible marks in various fields, whether at the local, national, or global level.
GPA and Class Rank
The scholastic landscape of Princeton's class of 2026 is illuminated by an average high school GPA of 3.92 on an unweighted scale. Furthermore, a staggering 90% of these exceptional students emerged from the crucible of high school within the top decile of their respective graduating cohorts.
SAT/ACT
A glance at standardized testing reveals a middle 50% SAT score range of 1490-1570 for Princeton's class of 2025. Simultaneously, the ACT composite scores for the median half fall within the 34-35 bracket.
Of particular note is Princeton's enlightened decision to embrace a test-optional policy for the admissions cycles corresponding to the classes of 2025 and 2026. This progressive approach extends to both first-year and transfer applicants.
What SAT or ACT scores do I need to get into Princeton University?
In alignment with the aforementioned test-optional policy, Princeton has absolved applicants from the mandate of submitting SAT or ACT scores for the specified admissions cycles. Should an applicant elect to withhold these scores, rest assured that no shadow of disadvantage will darken their evaluation.
Does Princeton University super score SAT and ACT results?
At Princeton, the evaluation of standardized testing transcends a singular attempt, embracing a methodology that seeks to highlight an applicant's full potential. For those undertaking the SAT, Princeton employs a 'super score' approach, a synthesis wherein the highest scores in reading, writing, and mathematics across all attempts are amalgamated into a composite reflection of ability. A parallel approach is applied to the ACT, where the super score is composed by converging the apex scores in English, mathematics, reading, and science from multiple examinations.
If you're choosing to send multiple test scores for multiple attempts at either of these standardized tests, you'll need to submit official documentation supporting each of the test scores you reported.
What GPA do I need to get into Princeton University?
Princeton doesn't require a specific GPA to apply. However, the average high school GPA of an admitted student to Princeton for the class of 2025 was 3.92.
Does Princeton University accept AP credit?
Princeton can award credit to students who have taken AP, IB, or other internationally recognized course loads. Specific policies may vary by department.
What classes should I take in high school to get into Princeton University?
The answer to this question resonates with the rich diversity of academic paths that Princeton's myriad undergraduate departments and interdisciplinary programs have charted. Though these paths may diverge, certain foundational elements unify the expectations for a competitive applicant.
A prospective Princetonian would do well to immerse oneself in four rigorous years of high school English, science, and mathematics. Furthermore, the pursuit of a foreign language, sustained over a minimum of three years and ideally culminating in a fourth, stands as a hallmark of the highly selective scholar.
4 Years of English

4 Years of Math
4 Years of Science

3 Years of a Foreign Language
For those with their sights set on Princeton's esteemed School of Engineering and Applied Science, a transcript adorned with standout STEM coursework becomes not merely a desirable attribute but an essential testament to one's suitability for this specialized realm.
Conversely, aspirants drawn to the humanities, social sciences, or the arts must endeavor to craft a well-rounded academic portfolio. This portfolio should radiate both depth and breadth within these disciplines, offering a lucid reflection of intellectual curiosity and mastery.
Beyond the prescribed curricular bounds, the strategic selection of electives and the engagement in extracurricular activities aligned with one's intended major or interests become vital brushstrokes on the canvas of one's application. These choices weave a narrative of coherent and impassioned exploration, not merely of knowledge but of the potential to translate that knowledge into meaningful impact.
How to Apply to Princeton University
The pathway to Princeton University is paved with deliberate intention, a quest to identify those scholars who will not merely survive but flourish within its academically demanding milieu. The university seeks to welcome individuals who will not only reflect the brilliance of scholastic achievement but will also resonate with a zeal for intellectual discovery, leadership acumen, creative ingenuity, and a courageous engagement with the multifaceted challenges that define our global landscape.
The application to Princeton is made up of several integral components, each serving as a reflective piece to illuminate the diverse contours of your background, interests, and future ambitions. These components encompass general application information, Princeton-specific supplemental essays, standardized test scores (though rendered optional for the current admissions cycle), discerning letters of recommendation, and more.
The prospective Princetonian must approach this undertaking with thoughtful contemplation, pausing to introspect upon one's unique strengths and the alignment thereof with Princeton's esteemed values and anticipations. The process calls for more than a mere assembly of facts and figures; it beckons the applicant to weave a narrative imbued with careful preparation, meticulous attention to detail, and genuine authenticity.
In crafting this application, one is not merely filling out a form but sculpting a self-portrait, a vivid representation that must capture the essence of who you are and who you aspire to become within Princeton's hallowed halls. It is a portrait that must resonate with the vibrancy of your past, the clarity of your present, and the vision of your future, painted with the brushstrokes of ambition, integrity, and excellence.
Below is the detailed application procedure, outlining the essential steps and documents required to apply to Princeton University:
Application Platform Selection
Complete Basic Information
This includes personal details, academic history, extracurricular involvement, and any honors or awards.
Princeton Supplemental Section
Respond to Princeton-specific essay questions, providing insights into your interests, goals, and reasons for applying to Princeton.
If applicable, submit SAT or ACT scores. Princeton has a test-optional policy for the classes of 2025 and 2026.
Request official transcripts to be sent directly to Princeton, detailing your academic record.
Letters of Recommendation
Secure two academic recommendations and one from a school counselor.
Financial Aid Documentation
If applying for financial aid, complete the necessary forms, including the FAFSA and CSS Profile.
The non-refundable fee is $70, though fee waivers are available for qualified students.
Review all sections for accuracy, and submit by the applicable deadline. Princeton offers both Single-Choice Early Action and Regular Decision.
Princeton University Essays
For Princeton University, you will write several essays that help the admissions team understand your personality, interests, and fit for the university. Excellent preparation and adherence to specific guidelines are essential for a successful application. This includes taking advantage of the word limit for each essay, taking care not to go over the limit but maximizing your response as much as possible.
Prompt #1: Your Voice Essay
Princeton values community and encourages students, faculty, staff, and leadership to engage in respectful conversations that can expand their perspectives and challenge their ideas and beliefs. As a prospective member of this community, reflect on how your lived experiences will impact the conversations you will have in the classroom, the dining hall or other campus spaces. What lessons have you learned in life thus far? What will your classmates learn from you? In short, how has your lived experience shaped you? (500 words or fewer)
Quick Tips:
Describe a real conversation that challenged your thinking.
Reflect on what you learned from the experience.
Explain how this insight will influence your future behavior.
Prompt #2: Civic Engagement Essay
Princeton has a longstanding commitment to service and civic engagement. Tell us how your story intersects (or will intersect) with these ideals. (50-250 words)
Quick Tips:
Highlight your past service or civic engagement activities.
Relate these experiences to your future goals at Princeton.
Show genuine passion for community involvement.
Prompt #3: New Skill in College (Short Answer)
What is a new skill you would like to learn in college? (50 words)
Quick Tips:
Choose a skill that aligns with your interests or academic goals.
Explain why learning this skill is important to you.
Be concise and clear.
Prompt #4: What Brings You Joy (Short Answer)
What brings you joy? (50 words)
Quick Tips:
Focus on something unique that truly brings you joy.
Provide a brief explanation or context if necessary.
Keep it personal and authentic.
Prompt #5: Soundtrack of Your Life (Short Answer)
What song represents the soundtrack of your life at this moment? (50 words)
Quick Tips:
Select a song that resonates with your current life stage or feelings.
Briefly explain the connection between the song and your life.
Be creative and thoughtful in your choice.
Prompt #6: A.B. Degree or Undecided Applicants
As a research institution that also prides itself on its liberal arts curriculum, Princeton allows students to explore areas across the humanities and the arts, the natural sciences, and the social sciences. What academic areas most pique your curiosity, and how do the programs offered at Princeton suit your particular interests? Please respond in 250 words or fewer.
Quick Tips:
Identify the specific academic areas that intrigue you.
Connect your interests to Princeton's liberal arts curriculum.
Show your research about Princeton's offerings.
Prompt #7: B.S.E. Degree Applicants
Please describe why you are interested in studying engineering at Princeton. Include any of your experiences in, or exposure to engineering, and how you think the programs offered at the University suit your particular interests. Please respond in 250 words or fewer.
Quick Tips:
Explain your interest in engineering, including any relevant experiences.
Highlight how Princeton's engineering programs align with your goals.
Provide evidence of your preparation and enthusiasm for the field.
Final Thoughts
Princeton is renowned for its rigorous academic programs and commitment to research. If you have a strong academic record, intellectual curiosity, and a desire to engage in research, Princeton might be an ideal fit:
Customize your answers to reflect your unique perspective.
Show that you've researched Princeton's offerings and know how they align with your goals.
Revise and proofread to ensure clarity and adherence to word limits.
By adhering to these steps, you'll be able to compose compelling essays, but remember to begin the process early. Starting ahead of time is vital, as the writing process can take time and unforeseen circumstances can arise; don't allow unexpected situations to derail your progress!
The Princeton University Interview
Princeton University's admission process includes an optional alumni interview, which is offered to the majority of applicants. While the interview is not a required component of the application, it is strongly encouraged, as it provides an opportunity for the admissions committee to gain a deeper understanding of the applicant.
The interviews are typically conducted by Princeton alumni and can take place in person, over the phone, or via video conferencing platforms. The conversation is meant to be informal and allows the applicant to discuss their interests, experiences, and aspirations.
Here are some quick tips to help you navigate the Princeton University interview:
Be yourself and relax; the interview is a conversation, not an interrogation.

Prepare by reviewing your application and thinking about your interests, experiences, and why you're interested in Princeton.

Dress appropriately for the setting of the interview; business casual is generally a safe choice.

Be ready to discuss specific aspects of Princeton that appeal to you and how they align with your goals.

Show appreciation for the interviewer's time and send a thank-you email afterward, expressing gratitude for the opportunity to share more about yourself.
While the interview is not a decisive factor in the admissions decision, it can provide valuable insights into your personality and fit with the university. Take advantage of this opportunity to showcase your enthusiasm for Princeton and articulate how you envision your journey there.
How to Improve Your Chances of Getting into Princeton University
Princeton University is renowned not just for its academic excellence but for the qualities it seeks in its student body. Aspiring to be a part of Princeton's intellectually vibrant community means embracing a multifaceted approach to your application. Whether it's showcasing academic curiosity, leadership, or global engagement, understanding what Princeton values can set you on the path to success. Here's how you can align your application with Princeton's unique values and expectations:
Embrace Intellectual Curiosity
Princeton values students who are intellectually curious and engage with complex ideas and problems. Demonstrate your willingness to explore new fields, challenge conventional thinking, and contribute to academic discourse. Highlighting your passion for research, involvement in academic clubs, or any published work can show your commitment to intellectual exploration.
Showcase Leadership and Service
Princeton's informal motto is "In the nation's service and the service of humanity." Reflecting on this, highlight your leadership experiences and commitment to community service. Whether it's leading a club, volunteering at a local organization, or initiating a community project, your actions should align with Princeton's ethos of serving others.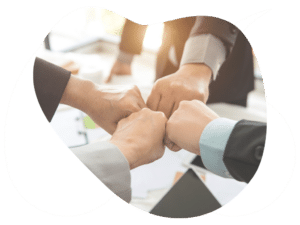 Engage with the Global Community

Princeton encourages students to have a global perspective. If you have participated in international programs, exchange studies, or global initiatives, make sure to include these experiences in your application. Even engaging with diverse cultures within your community can demonstrate a willingness to understand and contribute to the global conversation.
Excel Academically
Your academic performance remains a vital part of your application. Princeton expects students to excel in their studies and take on challenging courses. Pursue AP, IB, honors, or other advanced classes and maintain a strong GPA. Your academic achievements should reflect your readiness for Princeton's rigorous academic environment.
Build a Unique Extracurricular Profile
Princeton appreciates students who bring diverse interests and talents to their community. Whether it's arts, sports, entrepreneurship, or other extracurricular activities, your involvement should reflect genuine passion and uniqueness. What makes you stand out? Showcase that in your application.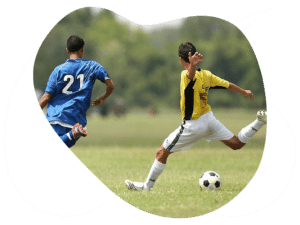 Consider Alumni Connections
If you have a family connection to Princeton, mention it in your application. While it's not a decisive factor, it can add context to your application and show a longstanding connection to the university.
Prepare Thoughtful Essays
Princeton's supplemental essays are an opportunity to showcase your personality, interests, and alignment with the university's values. Be genuine, thoughtful, and articulate in expressing why Princeton is the right fit for you.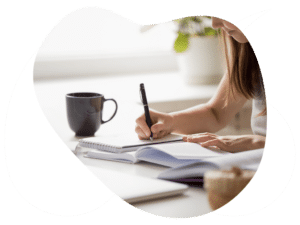 Apply Early if Princeton is Your First Choice
If Princeton is your top choice, consider applying through their single-choice early action program. This shows a strong commitment to the university and can provide an opportunity to receive an admissions decision earlier.
Remember, Princeton seeks individuals who not only excel academically but also contribute positively to their communities and embody the university's values. Your application should paint a holistic picture of who you are and how you align with Princeton's ethos.
Should I Apply to Princeton University?
Academic Excellence and Research Opportunities
Princeton is renowned for its rigorous academic programs and commitment to research. If you have a strong academic record, intellectual curiosity, and a desire to engage in research, Princeton might be an ideal fit:
Do your grades align with the average GPA of Princeton students?

Are you taking or planning to take challenging college-level classes?

Are you interested in engaging with professors and peers in intellectual pursuits?
Leadership and Community Engagement
Princeton values leadership, service, and community engagement. Evaluate your current involvement in extracurricular activities, volunteer work, or leadership roles:
Are you passionate about making a difference in your community or globally?

Do you have leadership experience in clubs, sports, or other organizations?

Are you willing to contribute to Princeton's motto, "In the nation's service and the service of humanity"?
Global Perspective
Princeton encourages students to think and act globally. Consider your interest in international affairs, cultural exchanges, or global initiatives:
Have you participated in international programs or engaged with different cultures?

Do you have a desire to contribute to global challenges and discussions?
Career and Graduate Study Prospects
Princeton boasts impressive statistics for graduates pursuing further studies or entering various professional fields:
A significant percentage of Princeton graduates attend prestigious graduate or professional schools.

Graduates find success in diverse fields, including law, medicine, business, academia, and more.
Cultural and Campus Life
Consider whether Princeton's campus culture, student life, and available resources align with your personal values and preferences:
Are you attracted to Princeton's blend of tradition and innovation?

Do you see yourself thriving in the collaborative and diverse community at Princeton?
Applying to Princeton University is an ambitious endeavor, but it could be a rewarding one if the university's values, academic offerings, and community align with your goals and interests.  Take an honest look at your academic profile, passions, and long-term aspirations to determine if Princeton is the right place for you. Don't let fear or uncertainty hold you back; if Princeton resonates with you, it's worth taking the chance to apply!
Princeton University Admissions Cycle & Key Deadlines
Below is an overview of the key dates and steps in the admissions cycle for Princeton University. Whether you are considering early action, regular decisions, or transfer admissions, understanding these deadlines will help you navigate the application process more smoothly.
| Admission Type | Application Deadline | Financial Aid Application Deadline | Admission Decisions Released | Candidate's Reply Date |
| --- | --- | --- | --- | --- |
| Early Action | November 1 | November 1 | Mid-December | May 1 (for admitted students) |
| Regular Decision | January 1 | February 1 | Late March or Early April | May 1 (for admitted students) |
| Transfer Admissions | March 1 | N/A | Early May | N/A |
Get Into Princeton University With Prepory
Navigating the competitive admissions landscape of Princeton University can be a challenging endeavor. With Prepory, you have a partner who understands the intricacies of the application process and the unique qualities that Princeton seeks in its students.
Here's how Prepory can assist you in your quest to become a Princeton Tiger:
Key Takeaways and Next Steps
Princeton University stands as one of the most distinguished institutions in the world, offering unparalleled opportunities for intellectual growth, leadership development, and global engagement. Its blend of academic rigor, commitment to service, and close-knit community makes it an appealing choice for ambitious students worldwide.
But the journey to Princeton is far from simple. It requires careful planning, introspective reflection, and a determined pursuit of excellence. This guide has provided you with insights into Princeton's unique culture, application requirements, and strategies to enhance your application.
Prepory's personalized approach to college admissions and career coaching is designed to align with your unique goals, strengths, and dreams. Whether it's crafting compelling essays, preparing for the Princeton interview, or navigating financial aid, our team of experts is here to support you every step of the way.
Join the ranks of successful students who have achieved their dreams of attending Princeton and other prestigious universities with Prepory's guidance by scheduling an initial consultation here.