Welcome to our comprehensive guide, designed to equip you as a formidable applicant for Yale University. Should your ambitions guide you toward the hallowed halls of this illustrious institution, know that you are in the right place for discerning insights, expert advice, and invaluable intelligence. From understanding Yale's distinct academic culture to navigating the complexities of the application process, we've got you covered.
Yale University shines brightly as a paragon of academic excellence in the Ivy League constellation. Founded in 1701 in New Haven, Connecticut, this private research university is revered for its deep commitment to scholarly brilliance, ground-breaking research, and unparalleled focus on both undergraduate and graduate education.

Yale's reputation for academics is not just for show; it's strongly built on a foundation of both liberal arts and sciences, as well as career-focused studies. Yale offers a rich variety of undergraduate, graduate, and professional programs, covering disciplines as diverse as humanities, social sciences, natural sciences, and engineering. Yale students enjoy a nuanced academic experience that fosters both specialized expertise and broad intellectual curiosity.
The corridors of Yale have been graced by a luminous roster of alumni, including U.S. Presidents like Bill Clinton and George H.W. Bush, as well as intellectual luminaries like Nobel laureates Paul Krugman and Sinclair Lewis. Yale's alumni network stands as a compelling testament to the university's enduring commitment to nurturing extraordinary talent.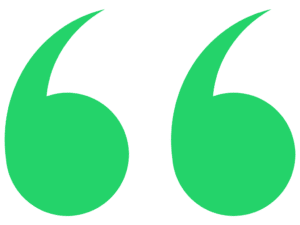 "I am inclined to believe that the person who gives every ounce to do something superbly has an advantage over the person whose capacities may be great but who seems to have no desire to stretch them to their limit."
Kingman Brewster Jr., 17th President of Yale University
Beyond academics, Yale is distinguished by its vibrant community culture, highlighted by an enviable student-to-faculty ratio of 6:1. This promotes a culture of individualized mentorship and guidance. The campus itself is an architectural marvel renowned for its blend of Gothic and modern architecture, extensive library systems, and a flourishing arts scene.
In this guide, we will dissect the specifics and intricacies that make up what it means to be a competitive applicant to Yale University. Your journey toward academic eminence starts here.
How Hard Is It to Get Into Yale University?
Yale University is synonymous with academic rigor and is consistently placed among the top institutions globally. The competition to gain admission is fierce, epitomizing the university's commitment to excellence. We categorize Yale as an institution of "highest selectivity."
What is the acceptance rate at Yale University?
Yale's acceptance rate has historically hovered around the 6% mark, making it one of the most selective universities in the world. In a recent admissions cycle, the university was inundated with over 35,000 applications, resulting in offers extended to a mere 2,169 candidates.
Yale's meticulous selection process is not capricious but rather rooted in intentionality. The university aims to admit individuals who go beyond exceptional academic accomplishments and who will bring a unique vitality that will enrich Yale's community fabric. The admissions committee undertakes a thorough review of each application, keenly assessing academic skills, extracurricular achievements, personal qualities, and alignment with Yale's esteemed mission and core values.
Take, for instance, the Early Action round for the forthcoming Class of 2027. Yale admitted a sparse percentage of applicants. This is not an anomaly but a continuation of a trend, reflecting the escalating levels of selectivity, spurred partly by an ever-increasing pool of talented applicants each year.
In such a competitive landscape, it becomes glaringly clear that earning a seat in a Yale classroom is a Herculean feat. The expectations go beyond academic prowess to include a zealous passion for one's field of interest, leadership in extracurricular arenas, and a steadfast devotion to making a meaningful impact on society.
Yale's decision to keep certain admissions statistics confidential further accentuates its focus on the intrinsic qualities of its scholars rather than solely numerical metrics. This rigorous admissions procedure exemplifies a diverse array of minds and talents, admitting only the most deserving and motivated, thereby securing Yale's reputation as a sanctuary for academic and personal growth on the global stage.
What is the Average Academic Profile of Accepted Yale University Students?
Below, you will discover the academic profile that typifies a successful admittee to Yale University. It is crucial to acknowledge that Yale's evaluation is far from a simple numerical calculation; it involves a holistic review where extracurricular achievements, leadership qualities, and compelling admissions essays also weigh heavily in the final decision. Yale's esteemed reputation is grounded in its commitment to admitting scholars who have made significant contributions across various sectors, whether locally, nationally, or globally.
GPA and Class Rank
For Yale's Class of 2026, the average unweighted high school GPA shines at an impressive 3.95. Additionally, approximately 91% of these exemplary students graduated within the top 10% of their high school classes.
SAT/ACT
The middle 50% SAT score range for Yale's Class of 2026 stands between 1480 and 1580. For the ACT, the middle 50% composite scores fall within the 33-35 range.
Yale continues to adopt a test-optional policy for the admissions cycles corresponding to the high school classes of 2023 and 2024, providing flexibility to both first-year and transfer applicants.
Does Yale University super score SAT and ACT results?
Yale takes into consideration the highest scores from each section across all SAT attempts, employing a 'superscore' methodology. A similar strategy is employed for ACT scores, combining the highest scores in English, mathematics, reading, and science from multiple test dates.
What GPA do I need to get into Yale University?
Yale does not have a minimum GPA requirement for applicants. However, the average unweighted high school GPA for admitted students in the Class of 2026 was 3.96.
Does Yale University accept AP credit?
Yale grants credit for AP, IB, and other internationally recognized programs, although the specific policies can vary by department.
What classes should I take in high school to get into Yale University?
The answer to this question echoes the diverse academic paths that Yale's numerous departments and interdisciplinary programs have to offer. While academic requirements can vary, a competitive applicant should have a solid foundation in English, history, mathematics, and sciences, along with at least three to four years of a foreign language.
4 Years of English

4 Years of Math
4 Years of Science

3 Years of a Foreign Language
For those targeting Yale's esteemed School of Engineering & Applied Science, strong STEM courses on your transcript are more than desirable—they are essential.
Conversely, if you are inclined towards humanities, social sciences, or the arts, aim for a well-rounded academic portfolio that demonstrates both depth and breadth within these disciplines.
Your elective courses and extracurricular activities should align with your intended major or interests, serving as essential elements in the narrative of your application.
How to Apply to Yale University
The journey to Yale University requires thoughtful planning and careful execution, as the admissions committee seeks scholars who will thrive in its academically rigorous environment. Yale aims to admit individuals who not only reflect academic brilliance but also embody a passion for intellectual discovery, leadership skills, creative innovation, and a commitment to tackling global challenges.
Your application to Yale consists of several crucial elements, each providing insights into your background, interests, and aspirations. These components include:
Application Platform Selection
Complete Basic Information
Yale Supplemental Section
Respond to Yale-specific essay questions that shed light on your interests, goals, and reasons for applying to Yale.
Decide whether to submit SAT or ACT scores, in line with Yale's test-optional policy.
Request official transcripts from your high school guidance counselor to be sent directly to Yale, detailing your academic record.
Letters of Recommendation
Obtain two academic recommendations and one from a guidance counselor.
Financial Aid Documentation
Complete the non-refundable, required fee of $80, though fee waivers are available for qualified applicants.
Review all sections for accuracy and submit your application by the relevant deadline—Yale offers both Single-Choice Early Action and Regular Decision options.
Yale University Essays
For Yale University, crafting compelling essays is an integral part of the admissions process. These essays not only offer insights into your personality and aspirations but also provide a crucial opportunity for you to demonstrate your fit with Yale's diverse and intellectually vibrant community. The following guidelines and tips are designed to assist you in navigating the essay-writing terrain.
Prompt #1: Academic Interests (Dropdown Menu)
Students at Yale have time to explore their academic interests before committing to one or more major fields of study. Many students either modify their original academic direction or change their minds entirely. As of this moment, what academic areas seem to fit your interests or goals most comfortably? Please indicate up to three from the list provided.
Quick Tips:
Be honest yet strategic about your academic interests.

You have three dropdown options. Use all three if it helps to accurately represent your interests, but do not feel obligated to do so.
Prompt #2: Topic or Idea That Excites You: (Based On Previous Selection)
Tell us about a topic or idea that excites you and is related to one or more academic areas you selected above. Why are you drawn to it? (200 words or fewer)
Quick Tips:
This is based on the dropdown menus referenced above. Choose something genuinely exciting to you that connects to at least one of those academic areas.

Use anecdotes to illustrate your intellectual engagement with the topic.

Keep it personal and relatable, avoiding overly abstract discussions.
Prompt #3: What is it about Yale that has led you to apply? (125 words or fewer)
Quick Tips:
Do your research and focus on specific aspects of Yale that appeal to you.

Discuss how Yale will help you achieve your academic and professional goals.

Include your plans for personal growth and extracurricular involvement.
Short Takes (200 characters or fewer)
Prompt #4: What Inspires You?
Quick Tips:
Be specific and avoid clichés.

Aim for a memorable, hyper-specific answer.
Prompt #5: If you could teach any college course, write a book, or create an original piece of art of any kind, what would it be?
Quick Tips:
Discuss something you are passionate about or knowledgeable about.

Think creatively and beyond traditional academic subjects.
Prompt #6: Other than a family member, who is someone who has had a significant influence on you? What has been the impact of their influence?
Quick Tips:
Choose someone who has genuinely impacted you.

Use the limited space to focus on their influence on you and your values.
Prompt #7: What is something about you that is not included anywhere else in your application?
Quick Tips:
Focus on a unique aspect of your personality.

Consider using this space to highlight something that complements other parts of your application.
Prompt #8: Community Membership: (400 words or less)
Reflect on your membership in a community to which you feel connected. Why is this community meaningful to you? You may define community however you like.
Quick Tips:
Define your community and your role in it.

Discuss why it's meaningful to you and what it adds to your life.
Prompt #9: Reflect on a time you discussed an issue important to you with someone holding an opposing view. Why did you find the experience meaningful? (400 words or less)
Reflect on your membership in a community to which you feel connected. Why is this community meaningful to you? You may define community however you like.
Quick Tips:
Choose a real conversation that has challenged you.

Reflect on what you learned and how it has influenced you or will influence your interactions in the future.
Prompt #10: Reflect on an element of your personal experience that you feel will enrich your college. How has it shaped you?
Quick Tips:
Choose something that has significantly shaped you.

Discuss how it will enrich the Yale community.
Final Thoughts
Customize your essays to showcase your unique perspective.

Demonstrate that you've researched Yale's academic and extracurricular offerings.

Revise and proofread for clarity and adherence to word limits.
By adhering to these steps, you'll be able to compose compelling essays, but remember to begin the process early. Starting ahead of time is vital, as the writing process can take time and unforeseen circumstances can arise; don't allow unexpected situations to derail your progress!
The Yale University Interview
The Yale admissions process may include an optional alumni interview, which provides an avenue for you to further express your interests, experiences, and fit with Yale. While the interview is optional, it's highly recommended as it offers the admissions committee additional context and insight into your application.
Here are some quick tips to help you navigate the Yale University interview:
Be Yourself:

The interview is more of a conversation than an evaluation.

Preparation:

Familiarize yourself with your application and be ready to discuss specific aspects of Yale that excite you.

Dress Code:

Business casual attire is generally appropriate.

Post-Interview:

Always send a thank-you note expressing gratitude for the opportunity to discuss your application.
Although not a make-or-break factor, the interview can add a personal touch to your application and provide valuable insights that reinforce your suitability for Yale. Therefore, it's an opportunity you should aim to seize.
How to Improve Your Chances of Getting into Yale University
Yale University is an institution that symbolizes academic prowess, innovation, and a commitment to creating positive change in the world. If you dream of joining Yale's diverse and dynamic community, understanding the university's core values and tailoring your application to match can be game-changing. Here's how to accomplish that:
Foster Intellectual Vitality
Yale prizes intellectual vitality and a love for learning. Showcase your affinity for tackling complex issues, your innovative thinking, and your commitment to academic rigor. Whether you've excelled in academic competitions, been part of research projects, or engaged in scholarly discussions, make sure this shines through in your application.
Demonstrate Leadership and Initiative
Yale's unofficial motto is "Lux et Veritas" (Light and Truth), emphasizing the pursuit of knowledge and ethical living. Your application should reflect your leadership experiences and how you have made a positive impact in your community. Leading a student organization, initiating social change, or working on sustainability projects can be compelling points to discuss.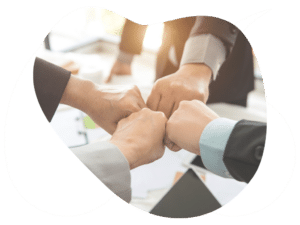 Highlight Global Awareness
Yale encourages its students to be global citizens. If you've been involved in international endeavors, cultural exchanges, or have a diverse set of experiences that have broadened your worldview, these can be strong additions to your application.
Academic Excellence
Yale expects top-notch academic performance. Make sure your academic record, including GPA, class rank, and coursework (like AP, IB, or honors courses) stands out. Yale's educational environment is demanding; your academic history should reflect your preparedness.
Showcase Your Unique Qualities
Yale values a vibrant, diverse student body. Whether it's your talent in music, your entrepreneurial spirit, your athletic achievements, or any other unique skills or hobbies, these can make you stand out from the crowd.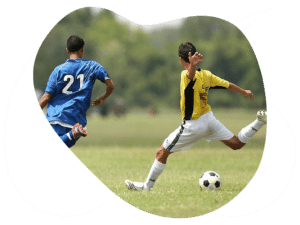 Consider Yale Legacy
If you have a family connection to Yale, it's worth mentioning, although it's not a significant factor. Legacy can offer additional context to your application.
Yale's supplemental essays give you the opportunity to reveal more about your personality, your fit with Yale's community, and your academic and personal aspirations. Be authentic and articulate in demonstrating why Yale is your dream school.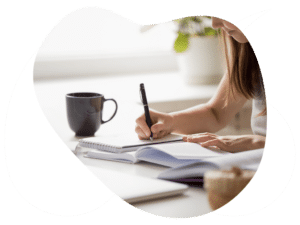 Early Action Could Be an Advantage
If Yale is your first choice, applying via the Single-Choice Early Action may be beneficial. It allows you to show your strong interest in Yale and can sometimes result in a higher chance of acceptance.
Remember, Yale is looking for students who not only excel academically but also enrich their communities and embody the university's values. Your application should be a cohesive narrative that reflects these aspects.
Should I Apply to Yale University?
Contemplating whether to apply to Yale is no small decision. Yale is a cornerstone in higher education, offering vast academic and extracurricular opportunities. Here are some points to consider:
Academic Excellence and Research Opportunities
Yale is synonymous with academic excellence. Consider whether your academic credentials align with Yale's standards.
Is your GPA competitive?

Are you excelling in challenging courses?

Do you have a strong desire for research and intellectual inquiry?
Leadership and Social Engagement
Yale values individuals who are leaders and active community members.
Are you involved in meaningful extracurricular activities?
Do you have experience leading projects or organizations?
Are you committed to making a societal impact?
Global Outlook
Yale seeks students who think globally and understand the importance of cultural diversity.
Have you been part of international initiatives?

Do you aspire to solve global issues?
Career Prospects
Yale alumni excel in diverse fields, from law and medicine to technology and the arts.
Does Yale offer strong programs in your area of interest?
Cultural and Campus Life
Think about whether Yale's campus culture aligns with your personal preferences.
Do you see yourself thriving in Yale's collaborative and inclusive environment?
Applying to Yale University is both an ambitious and transformative journey, one that requires you to reflect deeply on your values, aspirations, and what you hope to contribute to the world. Yale's diverse academic offerings, commitment to social impact, and vibrant community can provide a rewarding college experience that aligns with your life goals. So, don't let apprehensions or uncertainties deter you. If Yale's values and culture resonate with you, seize the opportunity and take that crucial step to apply. Your journey could very well lead you to the hallowed halls of one of the world's most prestigious universities.
Yale University Admissions Cycle & Key Deadliness
| Admission Type | Application Deadline | Financial Aid Application Deadline | Admission Decisions Released | Candidate's Reply Date |
| --- | --- | --- | --- | --- |
| Single-Choice Early Action | November 1 | November 15 | Mid-December | May 1 (for admitted students) |
| Regular Decision | January 2 | March 1 | Late March or Early April | May 1 (for admitted students) |
| Transfer Admissions | March 15 | N/A | Early May | N/A |
Additional Dates & Information:
Supplemental Materials: By application deadline

Interviews: Conducted on a rolling basis; not guaranteed for all applicants.

Bulldog Days for Admitted Students: Typically in April

Orientation: Late August or early September
Note: These deadlines and details are provided for general guidance and are subject to change. Always consult Yale University's official admissions website or contact the admissions office directly to confirm specific dates, requirements, and procedures for the admissions cycle in which you are interested.
Get Into Yale University With Prepory
Navigating Yale's competitive admissions landscape is a complex task. Prepory is here to guide you through the entire process, ensuring you present your best self to Yale's admissions committee.
Here's how Prepory can assist you in your quest to become a Yale Bulldog:
Key Takeaways and Next Steps
Yale University is an emblem of academic excellence, civic engagement, and global leadership. Its rich history, diverse community, and commitment to making a positive impact on society make it an enticing option for aspirational students from around the world.
However, gaining admission to Yale is not a straightforward task. It demands meticulous planning, self-examination, and an unwavering commitment to excellence. This guide has aimed to give you a comprehensive understanding of Yale's distinct culture, the intricacies of its application process, and actionable strategies to strengthen your candidacy.
Prepory's tailored approach to college admissions and career coaching is committed to aligning with your unique aspirations, strengths, and objectives. Whether it's honing exceptional essays, preparing for potential Yale interviews, or navigating the complexities of financial aid, our team of experts is steadfast in offering you the support you need at every juncture.
Embark on your journey to Yale with confidence, backed by Prepory's proven expertise. Schedule your initial consultation to join the ranks of accomplished students who have realized their dreams of attending Yale and other top-tier institutions, guided by Prepory's specialized assistance.