Collaborate 
Use MyPrepory's "Notes" feature to send and receive communications to and from your coach in between sessions. Your coach can use "Notes" to send important messages straight to your email inbox. MyPrepory makes it easy to stay on track by looking back on what you have learned and accomplished during each session. 
Meetings
MyPrepory's "Meetings" feature  can connect with Zoom and Google Calendar so that you and your coach can easily find a time to meet and schedule one-time or recurring advising sessions together. Simply click on "Schedule Meeting" and choose a time slot that works for both of you.
Tasks
Work collaboratively with your college admissions coach to create tasks that facilitate your application process. Once you have completed that task, your coach can check it off. Monitor your progress and see what you have left to do on your MyPrepory Profile!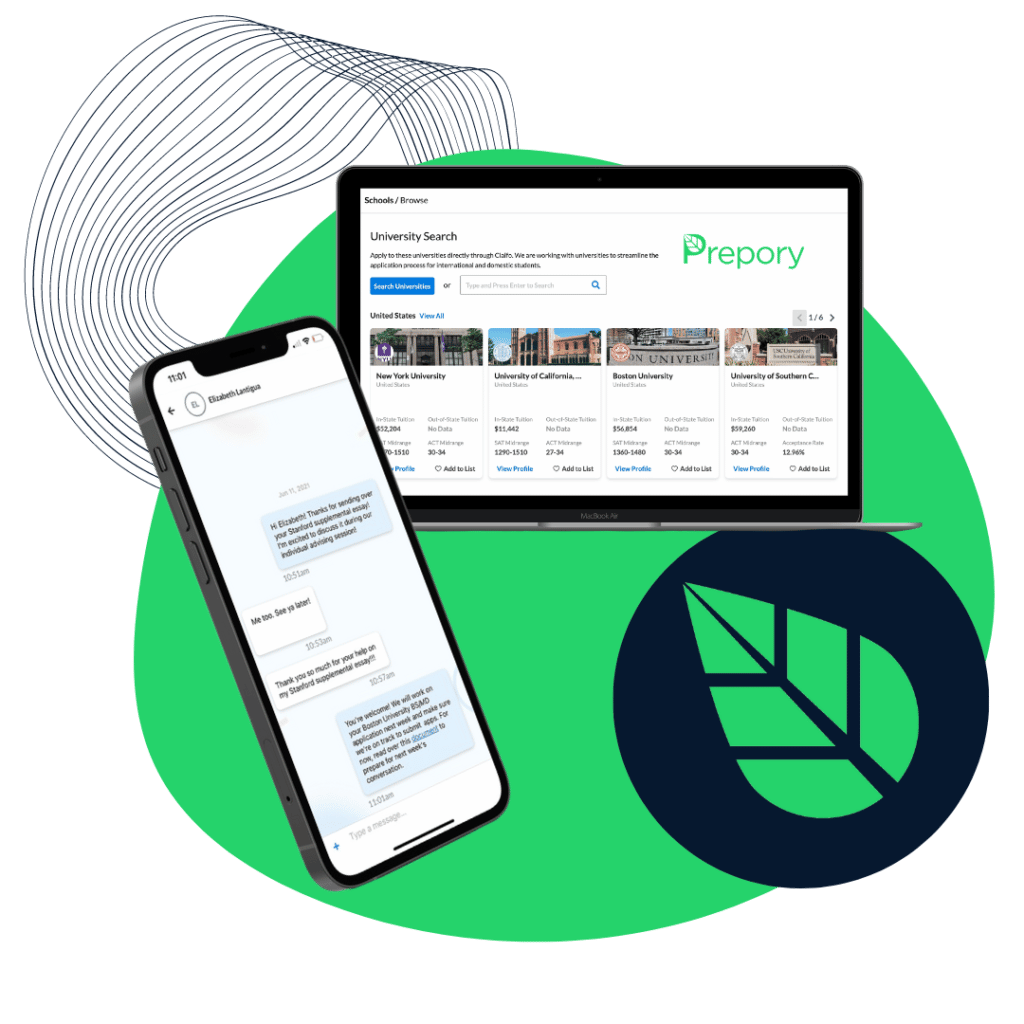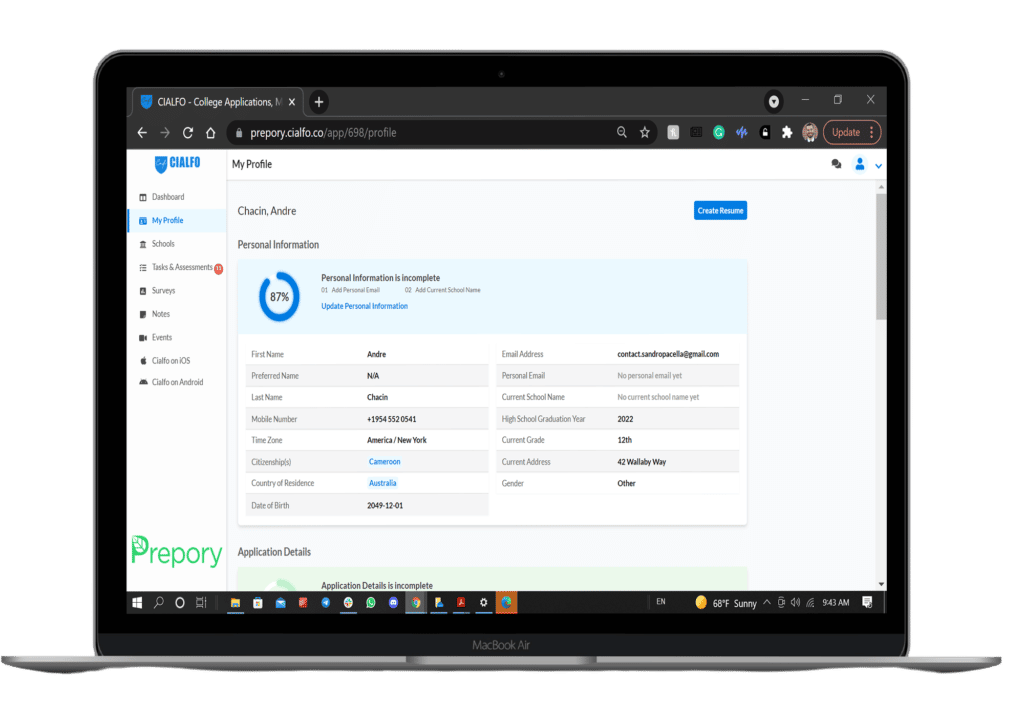 College Lists
Curate a list of prospective colleges or universities you'd like to apply to, explore their campus virtually, and assess their admission requirements. Filter by region, acceptance rate, SAT/ACT score, financial aid and sports offerings, and more
Register for the SAT, ACT, TOEFL, and IELTS
Register for college readiness tests directly from your student dashboard.
Receive Broadcast Notifications
Find out about upcoming Thematic and College Exploration workshops and presentations put on by our Prepory coaches with MyPrepory broadcasts sent directly by email and text.