The University of Pennsylvania ("UPenn" or more commonly "Penn") is a private research university located in Philadelphia, founded by Benjamin Franklin in 1740. Penn is one of the most well-known universities in the Ivy League. Its prestigious reputation, exceptional academics, and all-star alumni make it one of the most competitive college institutions of higher education in the United States. 
Penn offers a broad liberal arts education across its four undergraduate institutions: the College of Arts and Sciences, the School of Engineering and Applied Sciences, the College of Nursing, and the Wharton School.  Many Penn students take courses across all four undergraduate schools or twelve graduate schools, as Penn encourages academic exploration and interdisciplinarity.
Penn is full of tradition and prides itself on fostering some of the world's leading thinkers and leaders, including Elon Musk, Noam Chomsky, Anil Ambani, John Legend, Tory Burch, and Sundar Pichai.
In this guide, we'll take a deep dive through the ins and outs of what it takes to be a competitive applicant to the University of Pennsylvania.
How hard is it to get into the University of Pennsylvania?
Penn is consistently regarded as one of the top ten institutions of higher education in the United States, attracting several tens of thousands of applicants each year for only a few thousand spots. We describe Penn as an institution of "highest selectivity." 
What is the acceptance rate at the University of Pennsylvania?
Penn did not release specific admissions data for the 2021-2022 cycle, citing an interest in focusing on celebrating its admitted students rather than celebrating its selectivity. 
What is the average academic profile of accepted University of Pennsylvania students?
Below you'll find the academic breakdown of a typical admitted student at the University of Pennsylvania. Keep in mind that applications are reviewed holistically and your extracurricular involvement, leadership roles, and college admissions essays also carry weight in the decision-making process. Over 80% of the students admitted to Penn's class of 2026 are tying their knowledge to social-minded action through activities that have made a significant impact locally, nationally, and globally, according to Penn's 30th-issued Alamanac.
The University of Pennsylvania hasn't disclosed its overall acceptance rate or admissions results for the class of 2026. Below you can find academic profile numbers for the class of 2025.
The average high school GPA of Penn's class of 2025 is 3.90 and 96% of students graduated high school in the top 10% of their class. 
The middle 50% SAT score range is 1510-1560 for Penn's class of 2026, and its middle 50% ACT composite score range is 34-36. 
Penn adopted the test-optional policy for the class of 2025 and will be extending this policy through the 2022-23 admissions cycle for first-year and transfer applicants.
What SAT or ACT scores do I need to get into the University of Pennsylvania?
Penn will not require submission of SAT or ACT scores and will be extending this policy through the 2022-23 admissions cycle for first-year and transfer applicants. If the student chooses to not disclose their scores, they won't be at a disadvantage during the decision-making process. 
According to the recent class of 2026 numbers released by Penn Admissions, the middle 50% of test cores submitted were:
Does the University of Pennsylvania super score SAT and ACT results?
Yes. Penn will combine your highest reading, writing, and math scores across every attempt at taking the SAT to come up with a super score. As for the ACT, Penn will also consider your English, math, reading, and science scores across multiple exams to come up with a super score. 
If you're choosing to send multiple test scores for multiple attempts at either of these standardized tests, you'll need to submit official documentation supporting each of the test scores you reported.
What GPA do I need to get into the University of Pennsylvania?
Penn doesn't require a specific GPA to apply. However, College Confidential reports that the average high-school GPA of an admitted student to Penn for the class of 2026 was 3.9.
Does the University of Pennsylvania accept AP credit?
Yes. Penn can award credit to students that have taken AP, IB, or other internationally-recognized courseloads.
In order to consider your AP (Advanced Placement) credits, you'll need to submit your official score reports directly to the Office of University Registrar. 

In order to earn credit for your IB (International Baccalaureate) exams, you'll need to send your official score reports directly to the Office of Admissions by the International Baccalaureate Organization.
What classes should I take in high school to get into the University of Pennsylvania?
Penn is home to four undergraduate schools: College of Arts and Sciences, Penn Engineering, School of Nursing, and The Wharton School. Their requirements and expectations for a competitive applicant are different. As for all top schools, Penn is looking for four years of high school English, four years of science, and four years of math. At least three years, if not four years of a foreign language is always recommended for highly selective students.
If you plan to attend Penn Engineering, STEM coursework should be a stand-out on your transcripts, and strong math skills are increasingly valued by the Wharton School. The College of Arts and Sciences houses all of the liberal arts majors that do not fit into any of the other schools. As a result, the best courses to take vary. The same colleges that admit physics students also admit art history students, despite the fact that the courses required for admission to art history and physics are somewhat different. The School of Nursing prefers students who have completed a pre-health curriculum. As a result, science courses are encouraged. Health-related extracurricular activities like shadowing and volunteering at healthcare-related sites are also a plus.
Electives make up what's left of the pie. That's where you really want to make yourself an angular student; choosing the course types similar to those suggested above.
What classes should I take in high school to get into the University of Pennsylvania?
The same set of "rules" apply to extracurricular activities that will look on your college application to Penn. You'll want to remain tailored in your application. If you're a student whose already made up your mind about your major, you'll want to make sure your extracurricular activities align with your plans.
According to the class of 2026 numbers published by Penn Admissions, admitted students took part in extracurriculars that exercised the following principles: commitment to learning, cultural engagement, community impact, and personal development.
Extracurricular activities are a great way for the admissions committee to learn more about who you really are. They want to get a better sense of what you're like outside of the classroom. Do you build robots by day and spend your evenings at dance practice? Do you live, breathe, and eat debate?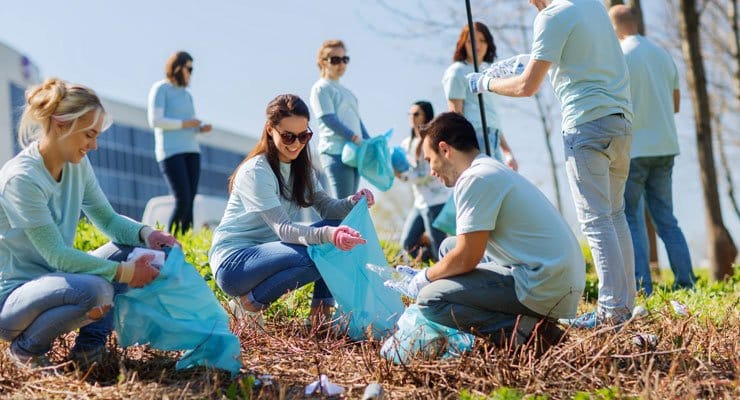 University of Pennsylvania's dual degree programs
For those decided first-year applicants, Penn offers several dual-degree programs. These specialized and dual degree programs have their own set of requirements such as mandatory high school courses, extracurricular involvements, and elective courses. 
Here's a list of the University of Pennsylvania's coordinated dual degree, accelerated, and specialized programs:
How does the University of Pennsylvania evaluate applications
Every university or college has a unique committee review process where all of your application materials are evaluated through a series of multiple steps and by a variety of admissions officers.
Penn uses a dual-reader system and here's how it works:
Two admissions officers read one application at a time in the same office, they discuss it together, and come to a consensus before passing the application along. 
Afterward, the application is passed to the admissions officer responsible for the geographic region of the applicant. 
The application is then moved to the final step where the selection committee will evaluate the application and make a final decision on the student's application.
In some instances, a stellar applicant will skip step two and move directly to the selection committee where a final decision will be made.
Once you get to the selection committee, the people who put you there are your advocates; someone has to want to advocate for you to be admitted, so there's a likability factor.
Prepory Pro Tip
In the case that an applicant applies to a special program and isn't accepted, they can request to be accepted to the next closest program. For example, if you're interested in a dual business and health program but aren't accepted to it, communicate that you'd be interested in admission to either of the two programs involved instead. This strategy is discouraged unless you're angularly set up for success in both programs and they align with your goals.
How to improve your chances of getting into the University of Pennsylvania
There are many components to your college application and although landing within the range of average test scores and GPA can set you up for success, there are several other areas that can leverage your application. 
Here are some tips for improving your chances of getting into the University of Pennsylvania based on the unique values across all four of its schools.
Integrate knowledge and practice
Penn places a strong emphasis on integrating academic knowledge and interdisciplinary interests. The people who are interested in practical deployment by taking academic disciplinary thinking and bringing it to life in some way. 
If you find a popular opinion you want to challenge with thought and intelligence, do it and explain your development; blurring the lines between theory and practice is a Penn-focused trait.
Be a part of the community
Penn views itself as primarily belonging to three distinct community circles: 
The community of Philadephia, particularly West Philly, which has a particularly tumultuous racial history. For this reason, participation is highly-respected at Penn. Like many universities, your chances of being admitted to being a part of Philadelphia's community are higher. 

Penn is concerned with their reputation. They're concerned about the dialogue and discourse, much like an American institution. 

Last, is Penn globally. Penn has many programs centered around global initiatives. Penn maintains strong relationships with Asia and houses the

Penn Wharton China Center

facility located in the heart of Beijing's Central Business District. 
This explains why Penn attracts natural-born leaders and some of the most successful entrepreneurs we know today. Penn values they want to make the world a better place by working smarter.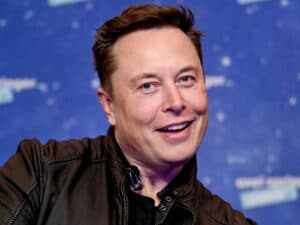 Elon Musk
The Wharton School graduate and Founder of SpaceX
How to write University of Pennsylvania supplemental essays
Insight from an interview with a Prepory college admissions expert with experience working in the Undergraduate Admissions Office at the University of Pennsylvania
For supplemental essays and admissions writing in general, there are core tenets we like to adhere to. First of which is authenticity. You want to tell the truth without falling flat or short on paper. The second principle is standing out. Your answers should be easy to distinguish and unique while, keeping your creative edge alive. 
Let's take a look at the required supplemental essays for Penn's 2022-23 admissions cycle.
If you're applying to a coordinated dual-degree or specialized program, answer these questions for your single-degree school choice. You can address your interest in the dual degree or program through the program-specific essay.
Prompt
#1
Write a short thank-you note to someone you have not yet thanked and would like to acknowledge. (We encourage you to share this note with that person, if possible, and reflect on the experience!) (150-200 words).
How to approach this prompt:
There was a piece published by the New York Times about a student who submitted a letter of recommendation from the school's janitor. The admissions officer who wrote the piece worked in Dartmouth Undergraduate Admissions and mentioned reading letters of recommendation from celebrities and former presidents before but, never one like this.
The letter of recommendation read, "…This young man was the only person in the school who knew the names of every member of the janitorial staff. He turned off lights in empty rooms, consistently thanked the hallway monitor each morning, and tidied up after his peers even if nobody was watching. He had refreshing respect for every person at the school, regardless of position, popularity, or clout." 
The success of that approach got the student admitted to several schools because it emphasized the importance of "the little things." 
For this prompt, give insight into a unique encounter and think creatively. Who do you want to thank? Who deserves a thank you but maybe, isn't a usual suspect for that sort of thing? Or think of someone who is a usual suspect to receive appreciation, like a parent or a teacher, but for an unusual reason. 
Prompt
#2
How will you explore the community at Penn? Consider how Penn will help shape your perspective and identity, and how your identity and perspective will help shape Penn. (150-200 words)
How to approach this prompt:
For this prompt, make sure your answers make sense together. The answer to the first question should complement the second answer. A unique thing about Penn, that it talks about often, is its existence within three community circles. One is the city of Philadelphia, specifically West Philly, an essential relationship. The second circle is Penn nationally and the third is Penn globally. 
We recommend choosing one of those circles and then making an interesting comment about how you'll contribute to that version of Penn's community and how it'll contribute to you, or choosing one theme that pervaded all three of those circles. 
Prompt
#3
Considering the specific undergraduate school you have selected, describe how you intend to explore your academic and intellectual interests at the University of Pennsylvania. (150-200 words)
How to approach this prompt:
Penn has four undergraduate schools, the College of Arts and Sciences, Penn Engineering, the School of Nursing, and The Wharton School, which is the business school. When approaching this prompt, there should be a sense of certainty about the school you chose. For any undecided students, you'll be most successful in the College of Arts and Sciences because it serves as a giant umbrella. 
Penn values interdisciplinarity, which means relating to more than one brand of study. Penn has a university policy that states that students can enroll in classes across multiple schools. That means all 12 of Penn's schools are eligible for students to take courses simultaneously.
A big part of Penn's culture is not only demonstrating the depth of interest in the school you're choosing but also showing a willingness to challenge and explore the boundaries of those disciplinary parameters. Penn will encourage you to think between the lines. Keep that in mind when you're writing this prompt. 
When should I start preparing to apply to the University of Pennsylvania?
The admissions committee will only evaluate your high school transcripts. This can include middle school if you've taken high school-level courses in middle school. However, extracurricular activities are only evaluated beginning in ninth grade. 
However, It's never too early to start working on your college admissions narrative. Your application should tell the entirety of your high school story through your academics, extracurriculars, personal statement, supplemental essays, and letters of recommendation. 
Does the University of Pennsylvania require an interview as part of its application process?
Penn doesn't require an interview for admission, however, more than 90% of applicants receive an interview request. The interviewers are not part of the admissions committee but rather, members of the Penn Alumni Interview Program who are excited to know more about you. All interviews for the 2022-23 application cycle will be conducted online.
Questions asked during the interview will mainly focus on what led you to apply to Penn, and your interests, and serve as an opportunity to learn more about the university. 
These are some of the questions you can expect during the Penn Interview:
Can you tell me a little bit about yourself?

What's important to you?

What are your current academic and extracurricular interests?

What led you to apply to Penn?

What plans do you have for your future?

What classes, programs, and activities on Penn's campus are exciting to you?
If you're offered an interview, remember to send a thank you email after the interview. Your gratitude is appreciated by the interviewer. Your interviewer will submit a summary of your interview experience to the admissions committee.
Will visiting the University of Pennsylvania help me get in?
While many schools consider campus visits a form of demonstrated interest, Penn doesn't take this into account when evaluating your application. If you're skeptical about Penn's campus, the weather, or generally excited about the possibility of attending Penn, we recommend you tour the campus to answer your questions.
How to apply to the University of Pennsylvania
University of Pennsylvania application requirements
Here's the breakdown of application requirements for Penn.
Common App or Coalition App 

Penn-specific essay

Official high school transcript

School report

Letters of recommendation

Early-decision agreement, if you're applying as an early student

Mid-year report 

Early decision: Required February 15, 2023, if you've been deferred 
Regular decision: Must be admitted directly by the school as mid-year grades are available 

Final report

Required in June for matriculating students
Materials can be sent via email to documents@admissions.upenn.edu or by mail to: 3535 Market Street, Suite 850, Philadelphia, PA 19104.
Optional standardized testing materials
Penn will not require applicants to submit the SAT and ACT for the 2022-23 application cycle. If you wish the take the ACT and SAT, you can continue with that plan. 
Early Decision: Last test dates accepted will be for October 2022 (ACT) or November 2022 (SAT)
Regular Decision: Last test dates accepted will be December 2022 (ACT) or December 2022 (SAT)
Fine Arts Supplement

Portfolio deadlines are 10 days after application deadlines

An additional letter of recommendation due on the same day as deadline
University of Pennsylvania application deadlines for the 2022-2023 admissions cycle
These are the deadlines and notification dates for the 2022-2023 admissions cycle. Penn has a $75 application fee or a fee waiver for those who qualify.
When does the University of Pennsylvania notify applicants about its decision?
Penn typically announces decisions on Ivy Day, April 1st, with the other Ivy League schools however, in 2022, Ivy Day was on April 6.
For the most accurate information regarding a decision date, I'd keep an eye on The Daily Pennsylvanian, Penn's newspaper.
It's nearly impossible to game the college admissions system, and you probably shouldn't. Admissions officers are intelligent individuals who spend their days reading and comparing applications from students across the globe, so any student who attempts to inauthentically position themselves for the desired outcome won't guarantee their admission. 
Everyone in Penn admissions is decent, hard-working, and a good person who views their role in admissions as attempting to make the world a better place. Therefore, applicants are encouraged to be authentic and to build their unique admissions narrative.
In conclusion, be yourself!
To stay up to date on the latest developments within Penn admissions, check out Penn's free resources. Their YouTube channel and blog have insightful information on the Penn community and its admissions process.
Does being from a rural part of the country help me get accepted into the University of Pennsylvania?
Penn,  like all universities, aims to have a diverse and inclusive student body. One part of that is geographic diversity and inclusion. Many universities struggle to get high-quality applicants from North Dakota, Montana, or other less-populated areas. In other words, areas that are rural and sparse.
Does my race or ethnicity have any effect on my admission into the University of Pennsylvania?
There are no specific quotas, but at the end of the admissions cycle, every major university will publish an admitted student profile that includes how many students of how many different backgrounds and geographies have been admitted. 
You can find Penn's incoming class profile for the class of 2026 here.
Does being the son or daughter of a University of Pennsylvania graduate (legacy status) help me get into the University of Pennsylvania?
Penn only takes legacy into account if you're applying early. This also goes for most competitive universities.
Can athletics help me get into the University of Pennsylvania?
Being an elite competitive athlete can help you gain the attention of a university coach and the support of the athletic department, which has enormous influence on the admissions office at Penn.
Is being from a disadvantaged background more likely to get me into the University of Pennsylvania?
Positively so! Penn is not unique in this regard; all universities with highly selective admissions operate in the same manner. If you come from a disadvantaged background and still manage to achieve a high level of academic standing, it's cherished and celebrated in the admissions process.
Can you get an internship while studying at high school?
Juggling both a job and school can be a more difficult task to handle, but again, it is not impossible! You have to be able to manage your time appropriately and make sure not to get behind in school. 
Can my social media history affect my chances of getting into the University of Pennsylvania?
According to the The Daily Pennsylvanian, social media profiles are generally not used by Penn as a factor for deciding admission.