Welcome to our comprehensive guide, designed to equip you to be a formidable applicant to Harvard University. Should your aspirations lead you toward the storied walls of this venerable institution, rest assured that this guide is a treasury of discerning insights, expert advice, and vital intelligence. From understanding the unique ethos of Harvard's academic culture to adeptly navigating the intricate application process, we've got you covered.
Harvard University shines as a paragon of academic excellence in the Ivy League conference. Located in Cambridge, Massachusetts, and founded in 1636, this private research university is lauded for its commitment to academic rigor, groundbreaking research, and focus on unparalleled undergraduate and graduate education.
At Harvard, the school's strong reputation is more than just for show; it's based on a solid foundation of broad education in subjects like arts and sciences. The institution offers a wide array of undergraduate and graduate degrees that span disciplines as varied as humanities, social sciences, natural sciences, law, medicine, and business. Harvard students benefit from an academic experience that encourages both the depth of specialization and breadth of intellectual exploration.
The hallowed halls of Harvard have been graced by a distinguished roster of alumni, many of whom have made indelible marks across various fields. From U.S. Presidents like John F. Kennedy and Barack Obama to intellectual luminaries like Nobel laureates Al Gore and Malala Yousafzai, Harvard's alumni network stands as a resounding testament to its commitment to nurturing exceptional talent.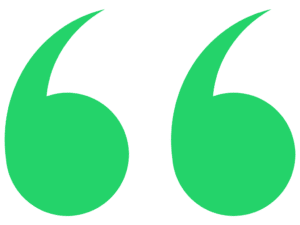 "Harvard welcomes students from across the country and all over the world, with diverse backgrounds and far-ranging talents and interests."
Undergraduates Admissions, Harvard University
Beyond academics, Harvard boasts an intimate academic community, accentuated by a student-to-faculty ratio of 7:1. This fosters a culture of personalized mentorship and guidance. The campus itself is an architectural marvel known for its colonial and modern architecture, extensive library systems, and vibrant arts scene.
In this guide, we shall embark on a meticulous examination, delving into the nuances and subtleties that define what it means to be a competitive applicant to Harvard University. Your journey toward academic distinction starts here.
How Hard Is It to Get Into Harvard University?
Harvard University is celebrated for its unyielding academic standards and consistently ranks among the top educational institutions globally. The competition to gain admission is fierce, reflecting the university's reputation for excellence. We describe Harvard as an institution of "highest selectivity."
What is the acceptance rate at Harvard University?
This rigorous selectivity is not a mere outcome but a conscious decision. Harvard aims to bring into its community those individuals who not only excel academically but also enrich the university's diversity. The admissions committee undertakes a comprehensive evaluation of each application, meticulously assessing academic accomplishments, extracurricular involvement, personal qualities, and alignment with the university's esteemed mission and values.
Consider the Early Action round for the forthcoming Class of 2028, where admission to Harvard was granted to a small percentage of applicants. This is not an anomaly but an ongoing trend reflecting ever-increasing selectivity spurred by the rising numbers of highly qualified applicants each year.
Given this acceptance rate trend, it's clear that earning a spot at Harvard is even more challenging than one may think. The expectation goes beyond simply having academic prowess; it calls for exceptional leadership in extracurricular activities and a strong commitment to creating a lasting impact on society.
Harvard's highly discerning admissions process crafts a diverse and talented student body, admitting only the most meritorious and motivated individuals, thereby solidifying Harvard's status as one of the most sought-after academic havens in the world.
What is the Average Academic Profile of Accepted Harvard University Students?
Below, you will discover the academic profile that typifies a successful admittee to Harvard University. Understand that Harvard's selection process extends far beyond numerical metrics; it entails a comprehensive review where extracurricular involvement, leadership aptitude, and compelling college admissions essays also contribute to the intricate tableau of decision-making. Harvard's esteemed reputation rests on its commitment to enrolling students who have made lasting impressions in various sectors, be it at the local, national, or international levels.
GPA and Class Rank
The academic landscape of Harvard's Class of 2026 is highlighted by an average high school GPA of approximately 4.18 on a weighted scale. A staggering 95% of these outstanding students graduated within the top 10% of their high school classes.
SAT/ACT
A glimpse into standardized testing reveals a middle 50% SAT score range of 1460-1580 for Harvard's Class of 2025. Concurrently, the ACT composite scores for the median half range between 33 and 35.
Of significant note is Harvard's decision to adopt a test-optional policy for admissions cycles corresponding to the classes of 2025 and 2026. This inclusive approach applies to both first-year and transfer applicants.
What SAT or ACT scores do I need to get into Harvard University?
In line with the test-optional policy, Harvard has relieved applicants from the obligation of submitting SAT or ACT scores for the mentioned admissions cycles. If an applicant chooses to withhold these scores, rest assured that no disadvantage will overshadow their evaluation.
Does Harvard University super score SAT and ACT results?
At Harvard, the evaluation of standardized testing embraces a more traditional approach. Harvard does not 'super score.' Instead, the admissions committee looks at the highest composite score from a single test date for both the SAT and the ACT.
What GPA do I need to get into Harvard University?
Harvard does not prescribe a specific GPA requirement for applicants. However, as indicated, the average weighted high school GPA for the most recently admitted class hovered around 4.18.
Does Harvard University accept AP credit?
Harvard does award credit for high-level coursework like AP and IB, though these credits often serve as placement rather than counting towards graduation. Specific policies can vary by department.
What classes should I take in high school to get into Harvard University?
Harvard encourages a rigorous academic curriculum for prospective students. This usually involves four years each of English, math, and science, along with at least two years of a foreign language. Students aiming for specific programs are advised to take related coursework; for example, aspiring engineers should emphasize STEM courses.
4 Years of English

4 Years of Math
4 Years of Science

2 Years of a Foreign Language
How to Apply to Harvard University
Embarking on the journey to Harvard University involves a meticulously planned pursuit that identifies scholars who will thrive in its intellectually invigorating environment. Harvard seeks individuals whose academic and extracurricular profiles reflect not only exceptional achievement but also a fervor for intellectual discovery, leadership acumen, and proactive engagement with global challenges.
The Harvard application is a medley of multiple critical elements, each serving to illuminate the facets of your background, interests, and future aspirations. These elements include general application information, the personal statement, Harvard-specific supplemental essays, standardized test scores (optional for current cycles), thoughtful letters of recommendation, and more.
The prospective Harvard student must approach this endeavor with insightful deliberation, pausing for introspection to align one's unique strengths with Harvard's esteemed values and expectations. More than a simple compilation of data, the application demands a narrative imbued with careful preparation, meticulous attention to detail, and unfeigned authenticity.
In crafting this application, you're filling in boxes and composing a self-portrait that captures the essence of who you are and who you aspire to become within Harvard's storied walls. This portrait should resonate with the vivacity of your past, the lucidity of your present, and the foresight of your future, adorned with the brushstrokes of ambition, integrity, and excellence.
Below is the detailed application procedure outlining the essential steps and documents required to apply to Harvard University:
Application Platform Selection
Complete Basic Information
This includes personal details, academic history, extracurricular involvement, and any honors or awards.
Harvard Supplemental Section
Respond to Harvard-specific essay prompts to provide insights into your interests, goals, and reasons for choosing Harvard.
 Request that your official transcripts be sent directly to Harvard, detailing your academic achievements.
Letters of Recommendation
Secure two academic recommendations and one from a school counselor.
Financial Aid Documentation
If applying for financial aid, complete the necessary forms, including the FAFSA and CSS Profile.
The non-refundable fee is $70, though fee waivers are available for qualified students.
Carefully review all sections for accuracy and submit by the relevant deadline. Harvard offers both Restrictive Early Action and Regular Decision options.
Harvard University Essays
For Harvard University, crafting compelling essays is crucial for helping the admissions team understand your personality, interests, and compatibility with the institution. Excellent preparation and strict adherence to specific guidelines are essential for a successful application. This includes taking advantage of the word limit for each essay, taking care not to go over the limit but maximizing your response as much as possible.
Prompt #1: Contributing to Harvard
Harvard has long recognized the importance of enrolling a diverse student body. How will the life experiences that shape who you are today enable you to contribute to Harvard? (200 words)
Quick Tips:
Consider what experiences have been most important to your personal, academic, and/or professional development.
Focus on how your experiences prepare you to contribute to Harvard's community.
Prompt #2: Additional Intellectual Activities
List additional intellectual activities not mentioned or detailed elsewhere in your application. (200 words)
Quick Tips:
Include any independent projects, online courses, research experiences, or training not tied to your school curriculum.
Be concise but informative, offering a snapshot of what you've done and what you've gained from these experiences.
Prompt #3: Extracurricular Essay
Please briefly describe any of your extracurricular activities, employment experiences, travel, or family responsibilities that have shaped who you are. (200 words)
Quick Tips:
Opt for an activity or experience that holds significant meaning for you but hasn't been elaborated on in other parts of your application.
Consider activities where you can demonstrate qualities like commitment, perseverance, and leadership.
Focus on the impact you've made and how it relates to your personal growth.
Prompt #4: Looking Toward the Future
How do you hope to use your Harvard education in the future? (200 words)
Quick Tips:
Identify your future goals, being as specific as possible while remaining genuine.
Include specific resources to Harvard resources and curricula that will contribute to your future aspirations.
Prompt #5: Demonstrating Personality
Top 3 things your roommates might like to know about you. (200 words)
Quick Tips:
Use this as a chance to share more about your personality beyond academics and extracurriculars.
Remember that this is still an application essay, so be mindful of your audience.
Prompt #6: For International Students only
What specific plan do you have, if any, for using the education you hope to receive? (0-50 words)
Quick Tips:
Your answer must be concise but should reflect your ambitions.
Highlight how a Harvard education will enable you to achieve these plans.
Final Thoughts
Personalize your essays to reflect your individuality.
Make sure to showcase that you've done your homework on what Harvard offers and how it aligns with your objectives.
Edit and proofread multiple times to ensure clarity and compliance with word limits.
By adhering to these steps, you'll be able to compose compelling essays, but remember to begin the process early. Starting ahead of time is vital, as the writing process can take time and unforeseen circumstances can arise; don't allow unexpected situations to derail your progress!
The Harvard University Interview
The admissions process at Harvard University incorporates an optional alumni interview, generally offered to most applicants. While the interview isn't mandatory, it is highly recommended, as it provides the admissions committee with an additional layer to understand the applicant more deeply.
These interviews are usually facilitated by Harvard alumni and can occur in person, over the phone, or through video conferencing platforms. The interaction aims to be informal and offers candidates the chance to articulate their interests, experiences, and future plans.
Here are some quick tips to help you navigate the Harvard University interview:
Be genuine and relaxed; view the interview as a dialogue rather than an examination.

Prepare by revisiting your application and pondering your interests, experiences, and why Harvard appeals to you.

Dress suitably for the interview setting; business casual is generally a good choice.

Be prepared to discuss specific facets of Harvard that captivate you and how they complement your goals.

Show gratitude for the interviewer's time, and follow up with a thank-you email, expressing appreciation for the chance to discuss your life and aspirations more fully.
While the interview may not be the decisive factor in the admissions decision, it provides a valuable opportunity to demonstrate your enthusiasm for Harvard and articulate your vision for your educational journey there.
How to Improve Your Chances of Getting into Harvard University
Harvard University is a beacon of academic excellence and innovation. The institution seeks students who not only excel academically but also contribute to their communities and society at large. Here's how you can align your application with Harvard's unique values and expectations:
Engage in Intellectual Exploration
Harvard is a hub for intellectual rigor and curiosity. Whether you're passionate about astrophysics, social justice, or both, Harvard values applicants who have a hunger for knowledge and the initiative to pursue it.
Demonstrate Leadership and Impact
Harvard's unofficial motto, "Veritas," is a testament to the school's commitment to truth and its transformative power in society. Showcase how you've been a leader or catalyst for change in your community, embodying the values Harvard holds dear.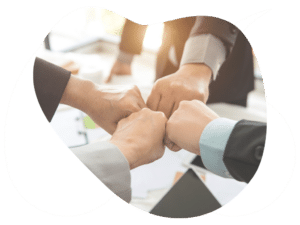 Global Engagement
Harvard has numerous programs, like the Institute for Global Health, that reflect its global perspective. Highlight your global experiences and your understanding of complex, interconnected global issues.
Harvard's diverse community values individuals who bring unique perspectives and talents. Whether you're a prodigious musician, a budding entrepreneur, or an activist, make sure that 'unique factor' shines through in your application.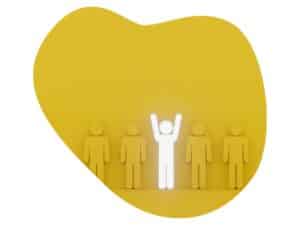 Tap into the Harvard Network
If you have a family legacy or strong mentoring relationships with Harvard alumni, it can add an extra layer of context to your application. While not a guarantee for admission, it can be a helpful factor.
Harvard's supplemental essays give you a chance to go beyond your academic achievements and share your personality and aspirations. Use this platform to articulate why Harvard's resources and community are the perfect fit for your academic and personal growth.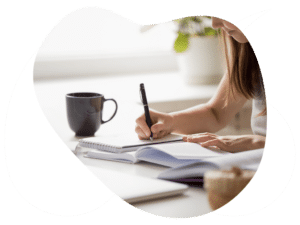 Consider Early Action
Harvard offers a Restrictive Early Action program, which can be advantageous if Harvard is your first choice. The early application shows a strong commitment and can sometimes yield a higher chance of acceptance.
Should I Apply to Harvard University?
Academic Excellence and Research Opportunities
Harvard is a citadel of academic rigor and groundbreaking research. If you possess a robust academic record and an unquenchable thirst for knowledge, Harvard could be the perfect haven for you.
Does your GPA align with the average GPA of Harvard admits?

Are you enrolled or planning to enroll in challenging courses, such as AP, IB, or college-level classes?

Do you relish the idea of conducting research alongside some of the world's leading scholars?
Leadership and Community Engagement
Harvard puts a premium on leadership skills and a commitment to making positive changes in community life, both locally and globally.
Are you driven to make meaningful contributions to your community or the world at large?

Have you demonstrated leadership in extracurricular activities, volunteer efforts, or social causes?

Are you prepared to embrace Harvard's mission to "educate the citizens and citizen-leaders for our society"?
Global Perspective
Harvard encourages its students to develop a global mindset, often facilitated by its wide-ranging international programs.
Have you participated in international initiatives, study abroad programs, or engaged in multicultural settings?

Are you keen on contributing to global dialogues and challenges such as sustainability, human rights, or global health?
Career and Graduate Study Prospects
Harvard has an exemplary track record of producing graduates who excel in various professional fields and academic disciplines.
Are you aiming for prestigious graduate programs or highly competitive job markets?

Do you see yourself in fields that have a strong Harvard alumni network, such as law, medicine, academia, or tech?
Cultural and Campus Life
Life at Harvard isn't just about hitting the books; it's about becoming a well-rounded individual.
Are you drawn to the rich blend of historical traditions and modern innovations that characterize Harvard?

Would you thrive in a diverse, inclusive, and intellectually stimulating community?
Making the decision to apply to Harvard should be informed by a comprehensive assessment of your academic capabilities, social values, and long-term aspirations. If these align with what Harvard offers and represents, then it's well worth the effort and application fee to vie for a spot in this esteemed institution.
Harvard University Admissions Cycle & Key Deadlines
Below is an overview of the key dates and steps in the admissions cycle for Harvard University. Whether you are considering early action, regular decisions, or transfer admissions, understanding these deadlines will help you navigate the application process more smoothly.
| Admission Type | Application Deadline | Financial Aid Application Deadline | Admission Decisions Released | Candidate's Reply Date |
| --- | --- | --- | --- | --- |
| Early Action | November 1 | November 1 | Mid-December | May 1 (for admitted students) |
| Regular Decision | January 1 | February 1 | Late March or Early April | May 1 (for admitted students) |
| Transfer Admissions | March 1 | N/A | Early May | N/A |
Get Into Princeton University With Prepory
Navigating the competitive admissions landscape of Harvard University can be a challenging endeavor. With Prepory, you have a partner who understands the intricacies of the application process and the unique qualities that Harvard seeks in its students.
Here's how Prepory can assist you in your quest to become a Harvard Crimson:
Key Takeaways and Next Steps
Harvard University stands as one of the most illustrious institutions in the world, offering unparalleled opportunities for intellectual growth, leadership development, and global engagement. Its blend of academic rigor, commitment to community service, and expansive network makes it an appealing choice for ambitious students worldwide.
But the journey to Harvard is far from simple. It requires meticulous planning, deep introspection, and a relentless pursuit of excellence. This guide has provided you with insights into Harvard's unique culture, application requirements, and strategies to enhance your application.
Prepory's personalized approach to college admissions and career coaching is designed to align with your unique goals, strengths, and aspirations. Whether it's crafting meaningful essays, preparing for the Harvard interview, or navigating financial aid, our team of experts is here to support you every step of the way.
Join the ranks of successful students who have achieved their dreams of attending Harvard and other prestigious universities with Prepory's guidance by scheduling an initial consultation here.