Once senior year begins, college applications will be due in a few months and all your hard work inside and outside of the classroom is finally going to be put to the test. This is often a stressful time for students but staying organized throughout this process and following a strict college planning timeline will alleviate some of the pressure.
Before beginning senior year, you should finalize your college application list, write the first draft of your personal statement, and complete the SAT and ACT at least once. If not, don't fret. While time is dwindling down, you can still reach your goals if you act quickly. Find out how a Prepory college admissions coach can assist you in successfully navigating the college admissions process!
Step-by-step guide to senior year
There are lots of steps involved in completing your college applications and it can be difficult to stay organized. This is why the earlier you can get started, the better! If you're still a junior, check out our article, A College Planning Checklist For Juniors. And if you're a senior? You've come to the right place: Here is a college planning timeline to help you stay on track senior year.
Fall-semester of senior year
The race to complete applications starts as soon as you step onto your school's campus senior year. While most applications aren't due for a few months, your initial preparations should begin as soon as possible. 
If you have already started the preparation process over the summer, great! There are lots of Things You Should Be Doing The Summer Before Senior Year and it's great to get a headstart if you can. If not, don't worry, this is normal. Most students don't even think about applications until school begins.
August: Draft and Finalize Your College List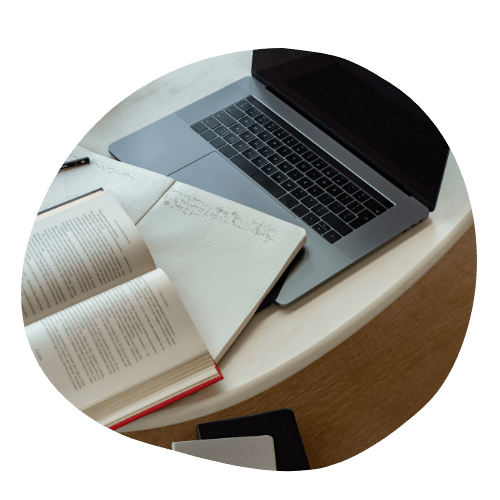 One of the most important steps of the college application process is drafting a well-balanced college list. Your college list should include a variety of schools, including safety, match, and reach schools. Check out these 15 College Safety Schools For Your College List during your research. 
You'll also want to explore different types of schools, such as liberal arts colleges, public universities, and private out-of-state schools. Depending on your interests, you may even be interested in learning more about women's colleges and Historically Black Colleges and Universities (HBCU). 
Remember, the goal is to give yourself plenty of options. This is why it's important to select each college thoughtfully by conducting sufficient research. Not only will this help you make informed decisions when building your college list, but it will also help you prepare for your supplemental essays, especially the "why this college" essay.
Students can learn more about a college by visiting their website, contacting the admissions offices, and speaking with current students. CollegeBoard's Big Future College Search Tool is another great way to explore and compare colleges as students finalize their college list.
Late August to Early September: Begin the Common Application, Coalition Application, and/or private university application
Depending on the schools you're interested in applying to, you may use the Common Application, Coalition Application, or apply directly on the school's website. 
The Common App and the Coalition App allow students to insert personal and demographic information one time in order to send it to several colleges. Get a headstart on your applications by entering your preliminary information first. Then, as you start to gather more documents such as letters of recommendation and transcripts, you can then add them to your profile.
As you build your college list, note which application system each school uses. Then, determine which system is best for you based on which system is used by the majority of the schools on your list. For more information on college application platforms, check out our article: College Admissions 101: Common App vs. Coalition App.
Early September: Begin your personal statement
One of the most important parts of your application is the personal statement, otherwise known as the common app essay. This essay is based on seven prompts that students can choose from. While grades and test scores are important to colleges, college admissions officers also are interested in knowing more about the applicant themselves as a person. In other words, the personal statement helps humanize you.
It's important that your personal statement has gone through multiple edits and drafts before submitting the final version. Starting early can provide you enough time to get it reviewed and revised by teachers, trusted peers, your parents, and other individuals who can provide feedback on your writing. You want to make sure your personal statement is the best version of itself. For tips on how to write a successful college essay, check out these 4 Winning College Essay Examples from Top Schools.
Early September: Gather application materials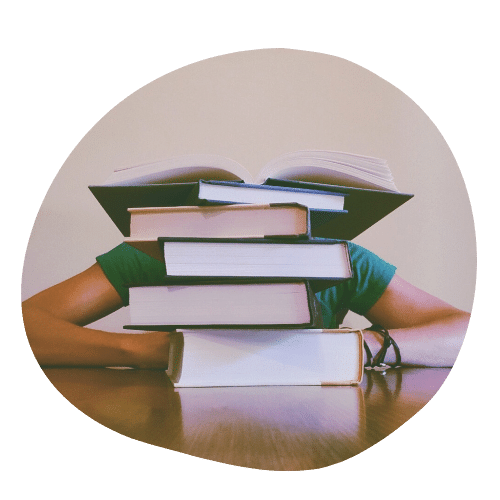 Several parts of your application will be submitted by someone other than you. This is why it's important that your teachers, high school guidance counselor, and outside organizations are aware of the schools you're applying to and their application deadlines. 
First, decide who you'd like to write your letters of recommendation, then ask them as soon as possible. Remember, teachers receive lots of recommendation requests each year, so you want to give them plenty of notice. For more tips on how to ask for a letter of recommendation, review our article, here. You'll also need to submit a request for your high school to send your transcripts to each college. 
In addition to requesting letters of recommendation and high school transcripts, you should continue to draft and revise your personal statement and supplemental essays. This will likely be the most time-consuming part of the college application process and getting an early start on these essays will help ensure you're proud of what you're submitting.
Late September through October: Complete supplemental essays
Many colleges have their own set of supplemental essays. These essays are typically 250-300 words and cover a variety of topics, such as your prospective college major and why you've chosen to apply to that school. If they ask "Why this college?", highlight aspects of the university that entice you and make you want to be part of their undergraduate class.
Similar to the personal statement, your supplemental essays should be edited and revised multiple times before being submitted to the colleges.
October 1st: Complete FAFSA/CSS Profile
Financial aid applications typically open on October 1. All students that intend on enrolling in college should complete the FAFSA regardless of whether or not they think they'll receive aid. In order to complete financial aid applications, students will need to provide their parent or guardian's financial information usually found in W2s or IRS tax returns. Allocate sufficient time with your parent or guardian to complete the financial aid applications required by the schools you're applying to. In the meantime, if you have questions, refer to our article, Everything You Should Know About FAFSA. 
Saturday's October through December: Retest SAT/ACT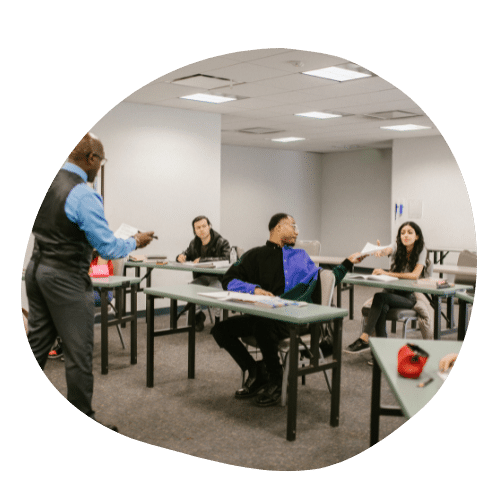 It is imperative that students complete standardized tests at least one time before beginning senior year. If you'd like to improve your SAT and ACT scores before submitting your college applications, register for the SAT and/or ACT test dates at the very beginning of the fall semester (July, August, September, or October). Plan ahead by checking out SAT and ACT Test Dates for 2023-24.
Selecting an exam date in the early fall semester will give you enough time to receive your scores and submit them to colleges along with your application. Also, your standardized test scores will help you categorize your college list into safety, match, and reach schools.
In order to improve your SAT and/or ACT scores, you should be studying in between each time you sit for the exam. While there are many avenues for test prep, Khan Academy is the official partner of the CollegeBoard and provides free test prep resources.
October 15th through November 1st (Depending on School): Submit early action and early decision applications
You'll want to consider applying early action and/or early decision to schools that are your first choices. This will demonstrate your interest to admissions officers. You'll also have a smaller applicant pool to compete with. 
Remember, early decision applications are binding, meaning if you are accepted you must attend. Early action applications are not binding, but are a way to demonstrate interest in a school. You can only apply to one early decision school but can apply to multiple early action schools (some restrictions apply). 
Most early action and early decision applications are due between October 15 and November 1. Therefore, it is pivotal that all of your application materials have been reviewed, finalized, and submitted to the schools you're applying to early.
For more information, review our article, What You Should Know About Early Action and Early Decision Applications.
Spring-semester of senior year
Even though most of your applications will be submitted by the time school starts back in January, there is still so much more work to be done. There might be a lull in progress while waiting for decisions to come out, but you can still keep busy by applying to scholarships and making school visits. 
In addition, use this free time to study for any AP or AICE tests that you might have coming up. Passing an AP exam could be the difference between taking a college class or not. Use the spring semester as a time to wrap up your college plans and prepare for the future.
January 1st through January 15th and so on: Submit regular decision/rolling admissions applications
Most regular decision applications are typically due on January 1, so it's important to begin working on these applications after you've submitted early applications. Once you've finished submitting your regular decision applications, you should consider submitting rolling admission applications. 
While rolling admission applications are not technically due until May 1, there is a considerable advantage to submitting those applications sooner rather than later. Rolling admission applications are reviewed upon receipt, so students who apply earlier in the school year will be competing with a smaller pool of applicants for a larger number of seats available within the freshman class. 
For more information on rolling admissions, review our article, What Is Rolling Admission? How It Works and When To Apply.
February through April: Receive acceptances/rejections/deferrals
By the Spring semester, students have likely received admissions decisions from one or a few schools. As you receive more admissions decisions, carefully review each school's financial aid package, research more about the school's culture, and begin to consider which school is best for you!
April: Visit schools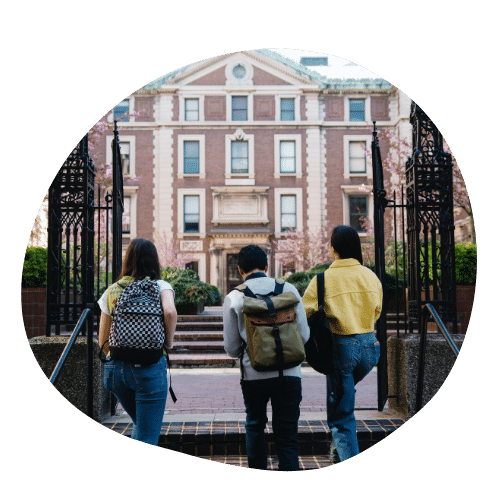 One of the most helpful things you can do to make a college decision is to visit the school. Many colleges host admitted students weekends to give students an opportunity to engage with the campus community and learn more about the school's culture and student body. 
Whether or not the schools you're admitted to host a formal event to engage with the school, it can be helpful to visit a school before attending. Walking through the student union, entering the library, even eating at local restaurants can help you imagine yourself attending that school. You may surprise yourself and become passionate about the school you least expected to like.
However, if you are unable to physically visit a school there are other options for you to learn more. Virtual tours are available for a wide list of colleges and universities around the globe. Schools such as Stanford University, Dartmouth College, and Harvard College provide virtual tours to prospective students. Organizations like YouVisit provide students with free opportunities to visit many colleges across the U.S.
Latest Date is May 1st: Make a decision
By the late spring semester, you likely received all of your admissions decisions and visited all of the schools you're interested in attending. Now is the time to make a decision!
Review your financial aid packages, prioritize what is most important to you, and discuss with your school counselor to make a decision. Once you've made a decision, plan your living situation, schedule new student orientation, and submit your deposit to secure your spot in the class.
Remember, making a decision isn't about picking the most selective school but picking the best school for you. You may feel pressure to select a school based on prestige or popularity but remember that in the end, it's your experience that really matters. If you're having trouble deciding, consult a parent or your school counselor. Or review our article, How to Choose Your Dream College.
June 30: Finalize FAFSA
FAFSA opens on October 1st every year and students have the entire school year to complete it. June 30th is the last day to submit FAFSA for the following school year. It's important that this document is completed for schools to know how much money to give you in order to attend their school.
Preparation is key
You're almost at the finish line and in a few months, you'll be a college student! Before then, make sure you're staying organized and adhering to an application timeline. There are many steps to apply and enroll in college, so it's important that you keep a running list of the items you've completed. Before you know it, you'll be graduating!
If you are having trouble staying organized, confide in a parent, teacher, or school counselor for help. Oftentimes, your school counselor can assist you in following each step of this process. If you want to stay more organized during this process, make continuous appointments with your counselor throughout the school year to make sure you're staying on top of your progress.
Have more questions about how you or your child can thrive in their senior year? Talk with a college admissions expert today by filling out the form below!