You've done it! You've gathered your transcripts and letters of recommendation. Your personal statement is complete. Your résumé and supplemental essays are edited to perfection. Now, you just need to submit your application. Deciding when to apply can have as much of an impact on the admissions decision as on your application profile altogether. Choosing the best application deadline for you can have a significant impact on the outcome. 
It's important to note that early deadlines are typically between November 1st and November 15th. 
Early Action vs. Early Decision Applications
Early action (EA) and early decision (ED) is the most popular early application deadlines. Students can choose whether to apply through early action or early decision depending on their commitment to the school.
The biggest difference between early action and early decision is that early decision is binding while early action is not. A binding decision means that the student must attend the school if they are accepted through early decision. This benefits the student who is set on a particular school and has a good chance of being accepted. Some popular schools with early decision deadlines are Brown University, Dartmouth College, and the University of Pennsylvania. 
Early action is a nonbinding application deadline. For example, the University of Florida has an admissions deadline of November 1 (November 16 in 2021 due to COVID-19) and that is its only application deadline. Other schools like University of Chicago have early action and early decision deadlines both due on November 2. Students can decide for these schools if they want to commit or not to the school. Students can also apply to more than one school through regular early action.
Restrictive early action, also known as, single-choice early action is another application deadline. Through this application deadline, the student applies to one school and no others. Every school has its specific guidelines on how they validate this. Some schools that have restrictive early action applications are Boston College, Harvard University, and Yale University.

Benefits of Applying Early
01. Shows a heightened interest in the school
Applying early will demonstrate to a school that you really want to go there, especially if you apply as an early decision applicant. Most schools want a high yield. A yield refers to the percentage of accepted students who actually enroll. According to the U.S. News & World Report, schools like Harvard University and Stanford University boast a yield of about 82%. 
02. Higher chances of being accepted
Most schools admit most of their incoming class from the early application pool. According to the 2019 State of College Admissions Report, schools reported higher acceptance rates for early action and early decision applicants, than those who took the regular decision route. This doesn't mean that a student will definitely get in, but their chances are much higher. 
03. Time to plan accordingly
Applying early is a great way to finish applications sooner and have peace of mind. This will relieve a student of application stress faster than, if they wait until regular decision applications to submit. Applying early requires completing all of the tasks much quicker and can oftentimes feel "rushed" but once it's over, it's over. When you apply early, you'll know sooner than anyone else what the admissions decisions were and can plan accordingly.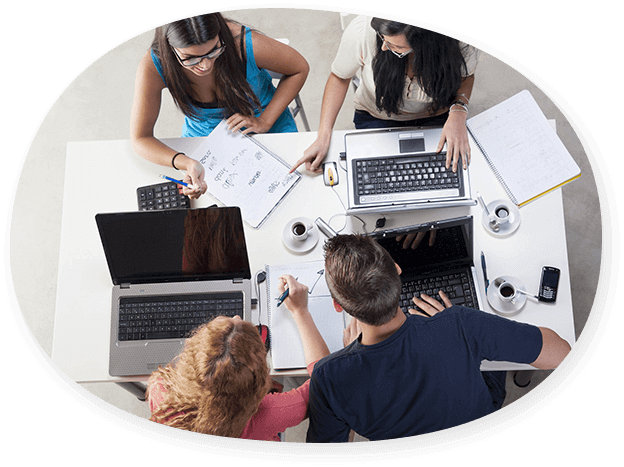 Disadvantages of Applying Early
01. More competitive applicant pool
Typically, if a student is applying early to a school it means they are confident with their application and are a competitive applicant. This can be a disadvantage even to the most "advanced" student. This means that the applicant pool is intense and a student with "average" statistics will have to be up against them if they want to show a school they really want to be admitted. 
02. Guaranteed commitment without reviewing financial aid
A student must attend the school if they are accepted through early decision. This means attending the school without knowing the potential financial aid package they will receive and if they can afford to attend. It is extremely important that students make sure they have gone through all the financing options before applying Early Decision to any school to ensure they can afford it. 
03. Less time to prepare applications
Since the deadline is so soon after school starts, it can be extremely stressful and difficult for students to gather all of their materials on time. This can be especially difficult when a student hasn't taken their SAT or ACT yet or has a score they aren't happy with and want to retake it. If a student does choose to apply early they need to make sure they have a complete application without mistakes by the application deadline. 



How Should a Student Apply?
It is up to the student, their guidance counselor, parents, and any other support system the student might have to determine how and when they should apply to colleges. There's many benefits to applying early but the student should create a game plan in order to garner the best results. 
At Prepory, we recognize there is more to college applications than demonstrating interest. If you're having trouble navigating the college application process, contact us. Let one of our college admissions experts help you go from where you are to where you should be.