When you apply to colleges, you will do plenty of writing. Aside from filling in information and completing a resume, you will have to write essays or short answers based on prompts universities give you. Looking at college essay examples can be a helpful way to prepare for this important part of the application.
Generally, your college entrance essays are meant to convey something about you that could not be known from other parts of your application. For example, your essays should do more than show you are a hard worker because good grades and a busy resume already do this. Some essays for college will ask for something very specific. For example, the "why this college" essay tries to gauge your knowledge and commitment to the institution. For the personal essay on the Common Application, expectations are less clear. This is a college essay about yourself, and you will submit one for all schools that require the Common Application. 
The Common App essay is supposed to give admissions officers a sense of your personality. This is a chance to make you stand out in a way that other parts of the application could not. That being said, the best college essays do more than just display the author's quirks but create a picture of a dynamic person who offers something to a college community. This will help set you apart during the college admissions committee review process. 
Complimentary Initial Consultation
Fill out this form to book your complimentary initial consultation.
4 winning college application essay examples that can help you get admitted
Here are some examples of college essays that worked. Pay attention to how students used one part of who they are (a memory, their background, a challenge) to paint a larger picture. Overall, this is a great way to communicate a lot of information in a relatively small space. 
When I was a child, I begged my parents for my very own Brother PT-1400 P-Touch Handheld Label Maker to fulfill all of my labeling needs. Other kids had Nintendos and would spend their free time with Mario and Luigi. While they pummeled their video game controllers furiously, the pads of their thumbs dancing across their joysticks, I would type out labels on my industrial-standard P-Touch with just as much zeal. I labeled everything imaginable, dividing hundreds of pens into Ziploc bags by color, then rubber-banding them by point size. The finishing touch, of course, was always a glossy, three-eighths-inch-wide tag, freshly churned out from my handheld labeler and decisively pasted upon the numerous plastic bags I had successfully compiled.
Labeling became therapeutic for me; organizing my surroundings into specific groups to be labeled provides me with a sense of stability. I may not physically need the shiny color-coded label verifying the contents of a plastic bag as BLUE HIGHLIGHTERS—FAT, to identify them as such, but seeing these classifications so plainly allows me to appreciate the reliability of my categorizations. There are no exceptions when I label the top ledge of my bookshelf as containing works from ACHEBE, CHINUA TO CONRAD, JOSEPH. Each book is either filtered into that category or placed definitively into another one. Yet, such consistency only exists in these inanimate objects.
Thus, the break in my role as a labeler comes when I interact with people. Their lives are too complicated, their personalities too intricate for me to resolutely summarize in a few words or even with the 26.2 feet of laminated adhesive tape compatible with my label maker. I have learned that a thin line exists between labeling and just being judgmental when evaluating individuals. I can hardly superficially characterize others as simply as I do my material possessions because people refuse to be so cleanly separated and compartmentalized. My sister Joyce jokes freely and talks with me for hours about everything from the disturbing popularity of vampires in pop culture to cubic watermelons, yet those who don't know her well usually think of her as timid and introverted. My mother is sometimes my biggest supporter, spouting words of encouragement and, at other instances, my most unrelenting critic. The overlap becomes too indistinct, the contradictions too apparent, even as I attempt to classify those people in the world whom I know best.
Neither would I want others to be predictable enough for me to label. The real joy in human interaction lies in the excitement of the unknown. Overturning expectations can be necessary to preserving the vitality of relationships. If I were never surprised by the behaviors of those around me, my biggest source of entertainment would vanish. For all my love of order when it comes to my room, I don't want myself, or the people with whom I interact, to fit squarely into any one category. I meticulously follow directions to the millimeter in the chemistry lab but measure ingredients by pinches and dashes in the comfort of my kitchen. I'm a self-proclaimed grammar Nazi, but I'll admit e. e. cummings's irreverence does appeal. I'll chart my television show schedule on Excel, but I would never dream of confronting my chores with as much organization. I even call myself a labeler, but not when it comes to people. As Walt Whitman might put it, "Do I contradict myself? / Very well, then I contradict myself, / (I am large, I contain multitudes.)."
I therefore refrain from the temptation to label—despite it being an act that makes me feel so fulfilled when applied to physical objects—when real people are the subjects. The consequences of premature labeling are too great, the risk of inaccuracy too high because, most of the time, not even the hundreds of alphanumeric digits and symbols available for entry on my P-Touch can effectively describe who an individual really is.
A pleasure to read, filled with witty remarks and earnest self-reflection. This essay uses humor, along with meticulous attention to detail, to convey certain personal truths. The opening anecdote demonstrates the student's passion for order and organization, while the second half of this essay shows the student's willingness to contradict themself to engage with others meaningfully. 
Not only is this essay creative and entertaining, but it also demonstrates how this student is eager to challenge themself and embrace a wide variety of perspectives. Furthermore, the specific details this student includes, especially their literary references, help express their academic interests and values. Overall, this essay is witty, creative, and memorable, while engaging in a larger meaningful discussion.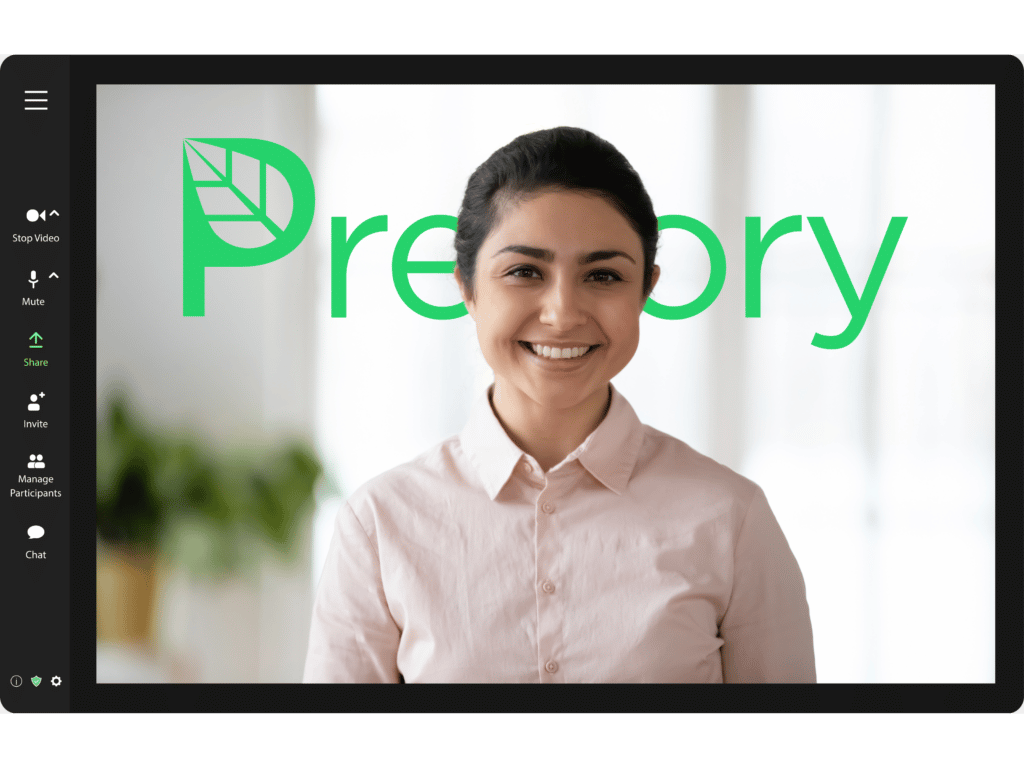 Meet with our college admissions experts
I dreaded their arrival. The tyrannical cicadas swarmed DC and neighboring areas in 1987, 2004, and again in 2021. I was freaking about Brood X, the worst of them all. Brood X is a cluster of cicadas that descend on Washington, D.C., every 17 years. I live in the epicenter of their swarm. Cicadas battled with mosquitoes for first place in the top tier of the human annoyance pyramid. I hate these off-brand cockroaches.
For 17 years, cicadas live underground feasting off of sap, running free of danger. Then, they emerge and face the real world. That sounds familiar. I have lived in the same house, in the same town, for 17 years, with my parents feeding me pasta and keeping me safe.
Is it conceivable that I have more in common with cicadas than I previously thought? Cicadas have beady, red eyes. After a year of enduring Zoom classes, attending tele-health appointments, and spending too much time on social media and video games, I too feel a little blurry-eyed and disoriented. But what about their incessant hum and perpetual noise? That is not me. OK, maybe I do make protein shakes with a noisy blender at all hours of the day. Maybe I do FaceTime vehemently with friends, blare music while I shower, and constantly kick a ball around both inside the house and out.
At least I do not leave damaged wings, shedded skin, or rotting carcasses everywhere. Smelly soccer socks on the clean carpet after a long practice? Check. Pools of turf in the mudroom after sliding all over the field? You got it. Dirty dishes and trail mix stains after accidentally sitting on a mislaid M&M are hardly as abhorrent as cicada remains, right?
The more I reflected, the more I realized these bugs and I are more alike than different. After 17 years of being cooped up, we are both antsy to face new experiences. Of course, cicadas want to broaden their wings, fly, and explore the world, even if it means clumsily colliding into people's faces, telephone poles, and parked cars. Just like I want to shed my skin and escape to college, even if it means getting lost on campus or ruining a whole load of laundry. Despite all my newbie attributes, I am proceeding to the next phase of my life whether I am ready or not.
Only the hardiest of cicadas survive their emergence and make it to trees to mate, lay eggs, and ensure the existence of their species. I want to be a tenacious Brood X cicada. I will know what it means to travel into the wrong classroom before getting laughed at, bump into an upperclassman before dropping textbooks everywhere, fail an exam after thinking I aced it. I may even become the cicada of the lecture hall by asking a professor for permission to go to the bathroom. Like cicadas, I will need time to learn how to learn.
No matter what challenge I undergo that exposes and channels my inner-cicada, novice thought process, I will regroup and continue to soar toward the ultimate goal of thriving in college.
When I look beyond our beady red eyes, round-the-clock botherment, and messy trails, I now understand there is room for all creatures to grow, both cicadas and humans. Cicadas certainly are on to something … Seventeen years is the perfect amount of time to emerge and get ready to fly.
This essay uses a humorous extended metaphor to express their eagerness to attend college — as well as their inner trepidations. Mostly this essay is about resiliency and embracing change. What makes this essay stand out, however, is its subject matter. By comparing themself to a cicada, an organism they've already admitted to strongly disliking, the student demonstrates humor, humility, and a willingness to approach the world with creativity and curiosity. 
While this essay isn't necessarily about a particular interest or experience, it characterizes the student exceedingly well. Overall, this essay is memorable and creative, using humor and humility to express a greater truth about how this student views themself and how they approach their surroundings. 
My first dream job was to be a pickle truck driver. I saw it in my favorite book, Richard Scarry's "Cars and Trucks and Things That Go," and for some reason, I was absolutely obsessed with the idea of driving a giant pickle. Much to the discontent of my younger sister, I insisted that my parents read us that book as many nights as possible so we could find goldbug, a small little golden bug, on every page. I would imagine the wonderful life I would have: being a pig driving a giant pickle truck across the country, chasing and finding goldbug. I then moved on to wanting to be a Lego Master. Then an architect. Then a surgeon.
Then I discovered a real goldbug: gold nanoparticles that can reprogram macrophages to assist in killing tumors, produce clear images of them without sacrificing the subject, and heat them to obliteration.
Suddenly the destination of my pickle was clear.
I quickly became enveloped by the world of nanomedicine; I scoured articles about liposomes, polymeric micelles, dendrimers, targeting ligands, and self-assembling nanoparticles, all conquering cancer in some exotic way. Completely absorbed, I set out to find a mentor to dive even deeper into these topics. After several rejections, I was immensely grateful to receive an invitation to work alongside Dr. Sangeeta Ray at Johns Hopkins.
In the lab, Dr. Ray encouraged a great amount of autonomy to design and implement my own procedures. I chose to attack a problem that affects the entire field of nanomedicine: nanoparticles consistently fail to translate from animal studies into clinical trials. Jumping off recent literature, I set out to see if a pre-dose of a common chemotherapeutic could enhance nanoparticle delivery in aggressive prostate cancer, creating three novel constructs based on three different linear polymers, each using fluorescent dye (although no gold, sorry goldbug!). Though using radioactive isotopes like Gallium and Yttrium would have been incredible, as a 17-year-old, I unfortunately wasn't allowed in the same room as these radioactive materials (even though I took a Geiger counter to a pair of shoes and found them to be slightly dangerous).
I hadn't expected my hypothesis to work, as the research project would have ideally been led across two full years. Yet while there are still many optimizations and revisions to be done, I was thrilled to find — with completely new nanoparticles that may one day mean future trials will use particles with the initials "RK-1" — that cyclophosphamide did indeed increase nanoparticle delivery to the tumor in a statistically significant way.
A secondary, unexpected research project was living alone in Baltimore, a new city to me, surrounded by people much older than I. Even with moving frequently between hotels, AirBnB's, and students' apartments, I strangely reveled in the freedom I had to enjoy my surroundings and form new friendships with graduate school students from the lab. We explored The Inner Harbor at night, attended a concert together one weekend, and even got to watch the Orioles lose (to nobody's surprise). Ironically, it's through these new friendships I discovered something unexpected: what I truly love is sharing research. Whether in a presentation or in a casual conversation, making others interested in science is perhaps more exciting to me than the research itself. This solidified a new pursuit to angle my love for writing towards illuminating science in ways people can understand, adding value to a society that can certainly benefit from more scientific literacy.
It seems fitting that my goals are still transforming: in Scarry's book, there is not just one goldbug, there is one on every page. With each new experience, I'm learning that it isn't the goldbug itself, but rather the act of searching for the goldbugs that will encourage, shape, and refine my ever-evolving passions. Regardless of the goldbug I seek — I know my pickle truck has just begun its journey.
This essay uses a humorous childhood anecdote to introduce an impressive series of scientific projects and inquiries. As evident through their various scientific projects, this student is very talented and driven. Furthermore, by periodically revisiting the playful language of the opening anecdote, the student's scientific achievements are further emphasized through its contrasting language and tone. 
Overall, this essay strikes a really good balance between playful and scientific language, which ultimately ties into the student's parting conclusion that they want to use their love of storytelling to make scientific discoveries more accessible to a wider audience. This essay is memorable, highly detailed, and leaves a lasting impression. 
The sound was loud and discordant, like a hurricane, high notes and low notes mixing together in an audible mess. It was as if a thousand booming foghorns were in a shouting match with sirens. Unlike me, this was a little abrasive and loud. I liked it. It was completely unexpected and extremely fun to play.
Some instruments are built to make multiple notes, like a piano. A saxophone on the other hand doesn't play chords but single notes through one vibrating reed. However, I discovered that you can play multiple notes simultaneously on the saxophone. While practicing a concert D-flat scale, I messed up a fingering for a low B-flat, and my instrument produced a strange noise with two notes. My band teacher got very excited and exclaimed, "Hey, you just played a polyphonic note!" I like it when accidents lead to discovering new ideas.
I like this polyphonic sound because it reminds me of myself: many things at once. You assume one thing and get another. At school, I am a course scholar in English, but I am also able to amuse others when I come up with wince evoking puns. My math and science teachers expect me to go into engineering, but I'm more excited about making films. Discussing current events with my friends is fun, but I also like to share with them my secrets to cooking a good scotch egg. Even though my last name gives them a hint, the Asian students at our school don't believe that I'm half Japanese. 
Meanwhile the non-Asians are surprised that I'm also part Welsh. I feel comfortable being unique or thinking differently. As a Student Ambassador this enables me to help freshmen and others who are new to our school feel welcome and accepted. I help the new students know that it's okay to be themselves.
There is added value in mixing things together. I realized this when my brother and I won an international Kavli Science Foundation contest where we explained the math behind the Pixar movie "Up". Using stop motion animation we explored the plausibility and science behind lifting a house with helium balloons. I like offering a new view and expanding the way people see things. In many of my videos I combine art with education. I want to continue making films that not only entertain, but also make you think.
A lot of people have a single passion that defines them or have a natural talent for something specific. Like my saxophone I am an instrument, but I can play many notes at once. I'm a scholar and a musician. Quiet but talkative. An athlete and a filmmaker. Careful but spontaneous. A fan of Johnny Cash and Kill The Noise. Hard-working but playful. A martial artist and a baker. One of a kind but an identical twin.
Will polyphonic notes resonate in college? Yes. For instance, balancing a creative narrative with scientific facts will make a more believable story. I want to bring together different kinds of students (such as music, film, and English majors) to create more meaningful art. Understanding fellow students' perspective, talents, and ideas are what build a great community.
I'm looking forward to discovering my place in the world by combining various interests. Who I am doesn't always harmonize and may seem like nothing but noise to some. But what I play, no matter how discordant, can be beautiful. It's my own unique polyphonic note.
The opening anecdote is unique, engaging, and succinct. It also allows the student to include a lot of personal details and interests in a way that feels natural and matches the tone of the opening anecdote. In less than a page, we learn that this student is a musician, athlete, filmmaker, jokester, twin, martial artist, baker, lover of literature, and twin. We also learn that the student is half-Japanese, half-Welsh, and has learned to embrace her cultural differences and personal nuances while encouraging others to do the same. The upbeat, excitable tone of this essay also helps characterize this student as well as demonstrate how she would enhance the school's campus culture. 
Key takeaways from college essay examples
Writing a successful personal statement is a key factor in holistic college admissions practices. This is because your personal statement is your opportunity to share more about who you are as a person and what you're passionate about. Every year thousands of qualified students apply to highly-selective colleges, such as Ivy League institutions, but only a small fraction of students are admitted. So how do you stand out in a pool of equally qualified applicants? Your personal statement. 
This is why it is important to learn more about components of a strong personal statement, as well as overused college essay topics that are best to avoid. Reading examples of successful Common App essays is a great way to start thinking about how to best approach your college essays. By identifying key strategies and characteristics that helped set these essay examples apart, you are one step closer to writing your own successful personal statement.
Prepory offers a college admissions essay help package to assist high school students with the most important part of the college application process. Our expert editors have degrees in writing, attended elite colleges and universities, and have hundreds of success stories editing college essays. Our college essay review process goes further than editing for a missing comma or period. We dig deep to learn more about who you are and what you want to tell admissions officers. 
Our college admissions team helps students write compelling college essays and construct, edit, and flesh out their resumes, too! If you feel like you could benefit from professional guidance during this college application season, reach out to learn more about our services.