Ivy League schools are often thought of as the "best of the best," "top-tier schools," and synonymous with the most academically rigorous schools in the nation. It might seem like the only students who get in are certified brainiacs or who have been preparing to apply their whole lives. 
But, what exactly is an Ivy League school and why do people talk about them like they're the end-all and be-all of college admissions? Let's start by breaking down what makes a school "Ivy League."
The Ivy League is a conference— part of the National Collegiate Athletic Association (NCAA)— made up of eight schools:
Brown University in Providence, R.I.
Columbia University in New York, N.Y
Cornell University in Ithaca, N.Y.
Dartmouth College in Hanover, N.H.
Harvard University in Cambridge, Mass.
Princeton University in Princeton, N.J.
University of Pennsylvania in Philadelphia, Pa.
Yale University in New Haven, Conn.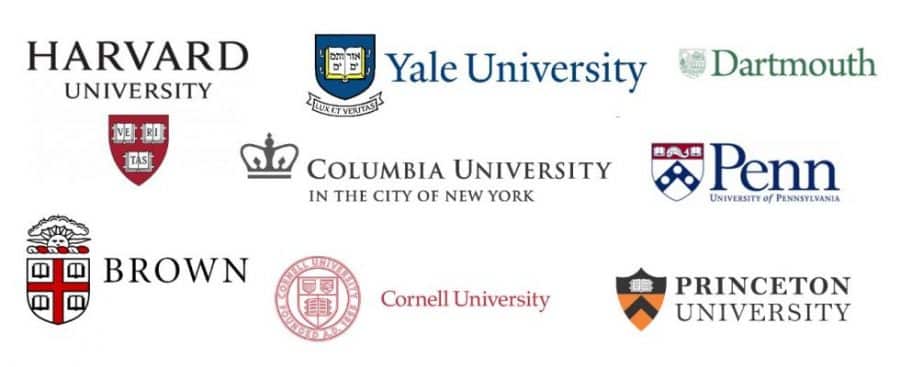 All this means is that they happen to play sports against each other, just like the Atlantic Coast Conference, or the Big Ten conference. 
So, the underwhelming truth is that being part of the Ivy League doesn't necessarily make a school "better" than a school outside of the Ivy League. There are plenty of schools with similar academic rigor and prestige that aren't part of the Ivy League, many of which you're probably familiar with, like Stanford University or MIT.
That being said, all eight Ivy League schools do share a set list of characteristics that make them highly sought after. Let's break them down:
So, there are a lot of specific characteristics shared by Ivy League universities. Still, that doesn't mean that there aren't a good number of other colleges and universities across the U.S. that share similar traits— making them just as, if not more, competitive than some Ivy League schools.
Stanford University, MIT, University of Chicago, Johns Hopkins University, Northwestern University and Duke University are all examples of competitive, private universities with strong academic programs that are highly selective. Ultimately, it's more important to focus on applying to schools that are the best fit for your specific goals, rather than create a list based on any special distinction or prestige. 
Ivy League schools are a great goal to set your sights on and offer incredible opportunities for their students, but remember: while all Ivy League schools are elite, not all elite schools are Ivy League.