Last updated on: June 24, 2021
How your chances of getting into top schools are based on more than grades and test scores
Many of the top colleges and universities in the United States utilize holistic admissions when determining whether or not a candidate is a good fit for their community. So, what is "holistic admissions" and how does one become a prime candidate for competitive schools?
What is "holistic admissions"?
"Holistic admissions" refers to the admissions review process whereby colleges and universities strive to evaluate the entire student, rather than just the numerical elements of their academic record. These schools want to know the whole you.
Schools that utilize holistic admissions are differentiated from those schools that employ GPA and standardized test score cut-offs to determine who is and is not admitted. While grades and test scores on standardized tests such as the SAT and ACT still matter a whole lot in the holistic admissions process, colleges and universities that utilize holistic admissions know that there are many other components that make a creative and successful student on their campus.
Holistic admissions takes into account a student's characteristics: their vision, their ambition, their desire to make a difference, their talents, and their leadership.
The key difference between the holistic admissions process and those schools that simply accept students based on test scores and GPA performance is the unpredictability of who is admitted under holistic admissions. For example, there are countless students each year who apply to Ivy League institutions with perfect SAT/ACT scores and a 4.0 unweighted GPA. Some of these number-perfect students get admitted, many do not. Instead, many students with lower SAT/ACT scores and GPAs, are admitted in their place.
Why is this?
In an interview with the New York Times, Harvard Dean of Admissions and Financial Aid, William R. Fitzsimmons, describes the holistic admissions process as the following:
Excellence to colleges that use a holistic admissions process is not simply having excellent test scores and a flawless GPA. Excellence is instead defined by a student's commitments, passions, attitude, and vision for their future and the impacts they hope to have on their communities.
What factors are considered in holistic admissions?
These colleges look beyond the numbers to consider a number of other factors, including a student's essays, extracurriculars, letters of recommendation, volunteer history, interviews, and more. They want a sense of who you are as a student, a leader, a friend and community member, and a future professional.
Colleges should go over your application and have a sense of what makes you unique and sets you apart from other applicants. You want to persuade them why you are an asset to their community. Let us discuss each of these application components to see what makes a competitive applicant in a holistic admissions process.
Personal statement. This is an incredibly important part of your application where you get to share who you are and what matters to you. The personal statement is your opportunity to tell your story to a stranger that will have a say as to whether or not you are accepted to attend their college or university. It is a space to be reflective, creative, inspirational, and aspirational. Share something you're proud of and something you dream of doing.
Some examples of personal statement prompt include:
"Describe a time when you made a meaningful contribution to others in which the greater good was your focus. Discuss the challenges and rewards of making your contribution." Coalition Application prompt, 2019-2020
"Some students have a background, identity, interest, or talent that is so meaningful they believe their application would be incomplete without it. If this sounds like you, then please share your story." Common Application prompt, 2019-2020
To read more about the personal statement and how to craft yours, check out our blog post here.
Supplemental essays. Like the personal statement, this is another opportunity for college admissions officers to get to know you and how you think.  Supplemental essays may inquire more about what makes you unique, why you want to go to a particular school, what you've accomplished, or how you like to spend your free time. Whatever the prompt, be sure to share other dimensions of your personality and interests that are not reflected elsewhere in your application. Convince admissions officers that you'd make a great addition to their academic community.
Some examples of supplemental essay prompt include:
Describe the world you come from; for example, your family, clubs, school, community, city, or town. How has that world shaped your dreams and aspirations? (200-250 words) MIT prompt, 2019-2020
Brown's Open Curriculum allows students to explore broadly while also diving deeply into their academic pursuits. Tell us about an academic interest (or interests) that excites you, and how you might use the Open Curriculum to pursue it. (250 words) Brown University prompt, 2019-2020
If there's a limited amount of matter in the universe, how can Olive Garden (along with other restaurants and their concepts of food infinity) offer truly unlimited soup, salad, and breadsticks? Explain this using any method of analysis you wish—physics, biology, economics, history, theology… the options, as you can tell, are endless. University of Chicago prompt, 2019-2020
To read more about supplemental essays and the types of questions you may be asked, check out our blog post here.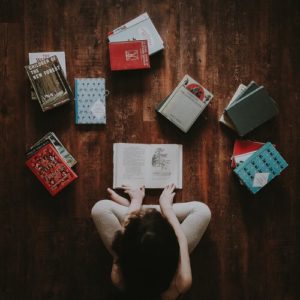 Impressive letters of recommendation. If your teachers and/or employers are impressed by your work effort and performance, colleges will be too! Do your teachers think you are a hard worker? Are you a positive addition to the classroom? Is your employer impressed by your organization and leadership?
History of coursework. Have you challenged yourself in a number of different subjects even if you don't always get the "A"? Have you taken advantage of the more challenging courses and opportunities that are available to you? Seize the opportunity to take AP, IB, Honors, or dual-enrollment courses when they are available to you. Admissions officers want to see that you're trying new things and pushing outside of your comfort zone.
Volunteer history. Colleges want to see that you care about giving back to the communities of which you are apart. What communities or causes do you contribute your time and energy to? What issues matter to you and why? Schools want to see depth and commitment in your involvement as opposed to shallow participation in several service activities or groups.
Employment history. If you have been employed, colleges will know you are a hard worker who is able to balance school and work. What additional skills might you bring to the table having had some working experience? Are you organized? Good at working in groups in a fast-paced environment?
Memorable college interview. If you are able to do a college interview, strongly consider doing so. It may take place on campus, over the phone, or in person with an alum. Colleges will see this as a strong statement of your interest and they'll get to know even more about you before it comes time to review your application. Additionally, interviews present a great opportunity for you to get to know more about the school to which you are applying. Bring lots of questions to ask your interviewer.
Extracurricular activities. Colleges want to know what your interests and passions are outside of your academic and volunteer commitments. What do you find interesting? What brings you joy day-to-day? What is the talent that you want to share with others?
Diversity. This is not something that you can control. However, it is important to note that colleges and universities also consider diversity since they want to enroll a diverse group of students that will bring a number of perspectives to campus. They consider socio-economic background, race, gender identity, religion, nationality, geographic location, and more.
Concluding thoughts on holistic admissions
Colleges and universities will ultimately admit those students who they think have the highest chance of succeeding at their institution. The schools that utilize the holistic admissions process will admit those who they think will positively contribute not only to the campus community, but to broader communities as they grow and evolve as thinkers, givers, and leaders. While grades and test scores provide a superficial idea of your candidacy, they do not tell the whole story. Only you can tell the whole story through your essays, your commitments, and those who speak on your behalf in your letters of recommendation.