Did Harvard waitlist you? Or placed on the Yale waitlist? Or the Brown waitlist? Knowing how to react when you've been waitlisted can be difficult, especially from an Ivy League college. After all, you haven't been accepted but haven't been rejected either. 
Everyone knows that Ivy League acceptance rates are incredibly competitive. But what are your odds of being accepted off an Ivy League waitlist? In this article, we will discuss what a waitlist is and how its function varies from school to school. We will also provide you with 4 practical steps to take after being waitlisted, as well as answer the question, "when is Ivy League acceptance day?".
Complimentary Initial Consultation
Fill out this form to book your complimentary initial consultation.
What is Ivy Day? And when is Ivy Day 2023?
If you've applied to one or more Ivy League colleges, you've likely heard the term "Ivy Day." But what is Ivy Day exactly, and when is it? Ivy Day is the day when all eight Ivy Leagues — Brown, Columbia, Cornell, Dartmouth, Harvard, UPenn, Princeton, and Yale — announce their admissions decisions for regular decision applicants.
When is Ivy Day? Typically sometime in late March. This year, Ivy Day falls on March 30th. It's also worth noting that Ivy Day decisions are posted simultaneously. The time varies from year to year but is usually either at 5 pm or 7 pm EST. So what time do Ivy decisions come out this year? 7 pm EST. 
With everyone logging in at the same time, there may be server delays. So set your alarms for 7 pm! You'll want to remember, though, to be patient.
What does being "waitlisted" mean?
To start, let's discuss the purpose of a waitlist. Colleges only have room for so many students on campus. They do not want to over-enroll; at the same time, they do not want to under-enroll. This is where the waitlist comes into play. 
College admissions officers place qualified students on a waitlist in case an accepted student decides to attend another college. By placing qualified students on a waitlist, colleges can ensure that they have a full class size come fall. Colleges may also use waitlists to help balance out other factors, such as intended majors. 
While some colleges actively pull from their waitlists, other colleges only admit a small handful of students off their waitlists each year. In order to increase your chances of being accepted off a waitlist, review our article, What You Should Do If You've Been Waitlisted. We will also discuss 4 practical steps you can take after being waitlisted later on in this article.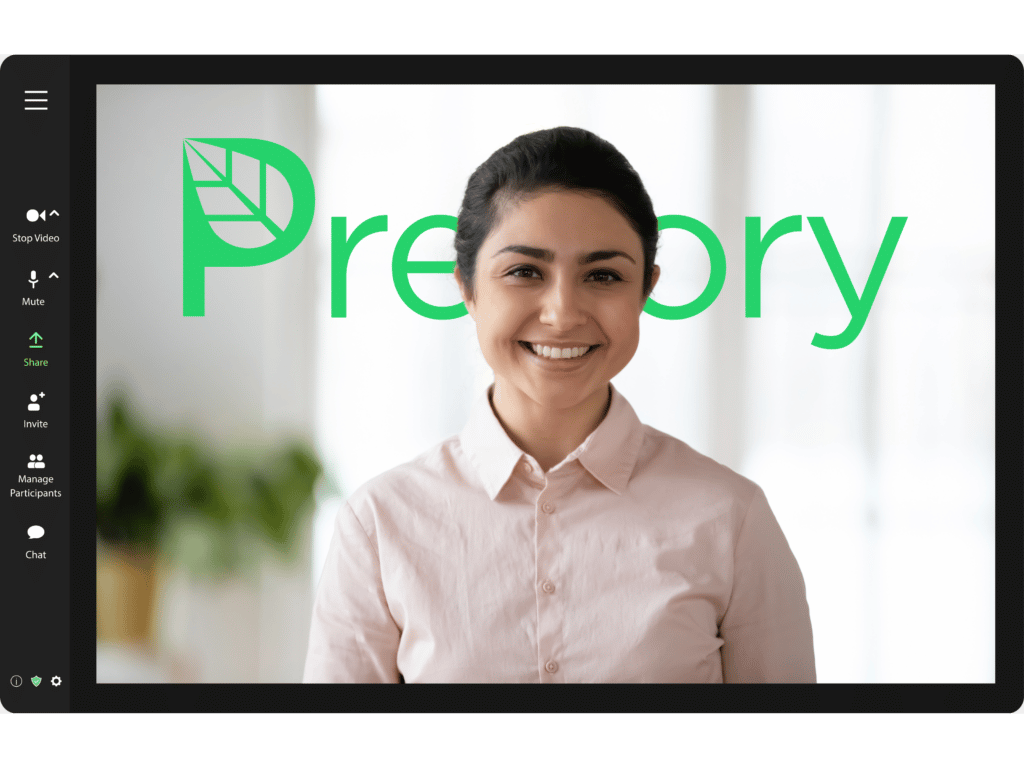 Meet with our college admissions experts
What are your chances of getting off the waitlist?
At this point, you're probably interested in Ivy League waitlist acceptance rates. As previously mentioned, each school uses its waitlist a bit differently. Typically, Brown, Cornell, and Yale admit the most students off their waitlists each year. 
In fact, according to an article written by Betham Admissions, "Brown, Cornell, and Yale admit around 100 students off their waitlist each admissions cycle while UPenn, Dartmouth, Columbia, Princeton, and Harvard routinely admit 0-40 students from their waitlist." 
Now, let's take a look at some more concrete numbers: For the 2018-2019 academic year, Cornell offered 6,683 students a spot on their waitlist. Of these, 4,546 students accepted their spot on the waitlist, and 164 were ultimately accepted. This means that students who accepted their spot on the waitlist had a 4% chance of being accepted into Cornell. During the same academic year, students on UPenn's waitlist only had a 0.4% chance of being admitted. 
Source: https://www.benthamadmissions.com/post/waitlisted-at-an-ivy-league-school
4 Steps to take after being waitlisted from an Ivy League
Being placed on a waitlist can often feel confusing and disappointing. It can also be difficult to know what to do if you've been waitlisted. This is why we've come up with 4 practical steps for you to take after you've been waitlisted. After all, you want to make sure you make the most out of your situation and set yourself up for success!
Officially accept your spot on the waitlist
The first step towards being accepted off the waitlist is to officially accept your spot on the waitlist. This may seem obvious, but plenty of students don't specify whether or not they would like to be kept on the waitlist. As a result, their applications are eliminated. So, if you still want a shot at attending your dream school, make sure you let the admissions office know you'd like to remain on the waitlist.
Write a letter of continued interest
After officially accepting a spot on the waitlist, you'll want to send admissions a letter of continued interest. What is a letter of continued interest? A letter of continued interest is a brief email detailing any recent accomplishments (awards, publications, leadership positions, increases in your GPA, etc.) as well as your continued commitment to the school. For more tips on how to write an email to a college admissions office, review our article here.
While sending a letter of continued interest won't guarantee anything, expressing your enthusiasm and commitment to the school can be advantageous. After all, college admissions officers want to offer admission to students who are committed to attending and who will accept an offer as quickly as possible.
Submit a deposit to your second choice
As you make your final college decision, you'll have to decide whether or not to accept your spot on the waitlist. Then you'll want to select your second choice school and submit a deposit before the National College Decision Day on May 1st. The deposit will probably be a couple hundred dollars, and while it won't be refundable, it will ensure that you have a backup plan if you are not accepted off the waitlist at your top school. 
If you don't submit a deposit, you risk having your admission slot given away to another student. While you may have your heart set on attending your top school and remaining on the waitlist, you don't want to limit your options.
Being offered a spot on an Ivy League waitlist means that you are a competitive candidate who's met the Ivy League GPA requirements and other Ivy League qualifications. Unfortunately, not all qualified students can be admitted to their top choice school. This is why it's important to manage your expectations. The best you can do is officially accept your spot on the waitlist, send a letter of continued interest, and submit a deposit to your second-choice school.
While there's still a chance you could be admitted, the overall likelihood is slim. It's also worth noting that you probably won't hear back until after National College Decision Day on May 1st. While some colleges may be able to let you know by late June, you could also remain on a waitlist until late summer, maybe even a few weeks before the school's official start date. 
Key takeaways and moving forward
It's difficult to know how to get into an Ivy League. Thousands of students apply each year, but sadly, only a small percentage can be admitted. While being placed on an Ivy League waitlist can feel disappointing, it's important to keep in mind that being placed on a waitlist means you are a competitive applicant. Furthermore, it means that college admissions officers believe you would succeed on campus — they just might not have enough room! 
That said, if you were waitlisted at Harvard or waitlisted at Columbia and have your heart set on attending an Ivy League, you may want to consider pursuing a gap year and reapplying next year. In the meantime, if you feel like you could benefit from professional guidance, reach out to learn more about our services.
Do colleges mail you acceptance letters?
Most schools will now inform you of their decision online. This might mean an acceptance letter directly via email, or an email notification that a decision has been made which will prompt you to access your application status via your application portal. 
Still, if you've been accepted, some schools might follow up with a formal acceptance letter via mail. This might arrive a few weeks after you've been notified of their admission offer. 
How do you accept college admission?
Again, most schools have now shifted to an online application and admission process. Typically, once you've been notified of your acceptance, you will be prompted to access your application portal or create an account as an admitted student. Your acceptance letter or email should outline this process for you. 
The student portal is where you can review information about financial aid, housing, and enrollment, including submitting your enrollment fee as an official acceptance of their admission offer. 
If you accept admission to a college, do you have to go to that particular one?
In exceptional circumstances, you can withdraw your acceptance from a college after you've committed, although you will most likely forfeit your enrollment deposit. If you do change your mind, you should contact the admissions office immediately. 
Can you accept admission to multiple colleges?
No. To accept admission at a college, you'll typically have to submit an enrollment deposit. To accept admission at multiple colleges, you'd have to submit a deposit at multiple schools which is considered highly unethical. This takes away a spot from a student who might be eagerly waiting to attend this school and makes it harder for colleges to accurately predict their class sizes. 
What happens if you get accepted to college but don't go?
You can choose not to accept a college's offer of admission. As soon as you know you will not be attending that school, you should formally decline the enrollment offer so that the admissions office can offer that spot to another student on their waitlist. 
What is the difference between a letter of acceptance and an offer letter?
A letter of acceptance is a decision from the college or university regarding your admission to the school you applied to. It means the Office of Admissions has accepted your application and would like to offer you a spot at their school. As the student, you then choose whether or not to enroll based on their offer letter. 
An offer letter from a college or university comes from the school's Financial Aid office and details what aid you're being offered, which you can then choose to accept. This will include grants, scholarships, and loans. It is important you review and compare these offers carefully when making a decision to accept a college's offer.