Welcome to our extensive guide, meticulously designed to empower you as a standout applicant for Columbia University. If your academic aspirations gravitate toward the prestigious corridors of this iconic institution, you've come to the right place. Herein lies an invaluable collection of keen insights, seasoned counsel, and essential knowledge. From understanding the unique spirit of Columbia's scholastic culture to adeptly navigating the complex maze of the application process, we have you covered.
Columbia University shines brightly in the Ivy League firmament. Located in the bustling heart of New York City and founded in 1754, this private Ivy League research university is lauded for its staunch commitment to academic excellence, groundbreaking research initiatives, and a particular emphasis on a world-class undergraduate education.
At Columbia, academic eminence is more than just a veneer; it's a sturdy structure erected on the bedrock of a liberal arts education. The university offers an extensive range of undergraduate and graduate programs, spanning disciplines as diverse as humanities, social sciences, natural sciences, and engineering. Students at Columbia enjoy an academic experience that encourages both specialized expertise and a wide-ranging intellectual odyssey.
Columbia's alumni roster reads like a who's who of luminaries in various fields. From U.S. Founding Father Alexander Hamilton to Nobel Prize winners like physicist Julian Schwinger and author Orhan Pamuk, Columbia's alumni network serves as a powerful testament to the university's enduring commitment to nurturing exceptional talent.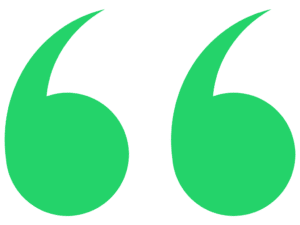 "Our students come together from every background and every corner of the globe to engage and explore, to see new adventures and perspectives, to build connections and lifelong friendships, and to pursue a better world."
Office of Admissions, Columbia University
Beyond academics, Columbia is marked by its cosmopolitan community ethos, amplified by its strategic location in Manhattan. This fosters a culture of global awareness and diverse intellectual engagement. The campus itself is a blend of neoclassical and modern architecture, complemented by extensive library systems and a vibrant arts scene.
In this guide, we will delve deep into the intricacies and subtleties that set the stage for becoming a competitive applicant to Columbia University. Your journey toward academic prestige begins here.
How Hard Is It to Get Into Columbia University?
Columbia University is synonymous with academic rigor and is continuously ranked among the world's leading educational institutions. The competition for admission is fierce, mirroring the university's reputation for academic and social excellence. Columbia is categorized as a university of "highest selectivity."
What is the acceptance rate at Columbia University?
The acceptance rate at Columbia has consistently hovered around the 5-6% mark. In a recent admissions cycle, Columbia received over 40,000 applications, leading to the acceptance of just over 2,000 exceptional individuals.
Columbia's adherence to such a stringent selection process is deliberate and purposeful. The institution seeks to induct those who offer more than just academic brilliance—those who bring a distinct essence that enriches the community's diversity and dynamism. The admissions committee conducts a thorough review of each application, keenly assessing academic capabilities, extracurricular involvement, innate personal qualities, and alignment with Columbia's esteemed mission and core values.
In light of these rigorous standards, it is abundantly clear that earning a seat at Columbia University is a monumental task. The university's expectations go beyond academic mastery; they encompass an enthusiastic passion for your field of study, exceptional leadership in extracurricular activities, and a resolute commitment to making a positive impact on society.
What is the Average Academic Profile of Accepted Columbia University Students?
In this section, you'll find the academic landscape that typifies the average Columbia admittee. It is crucial to recognize that Columbia's assessment is holistic, taking into account a wide array of factors beyond numerical metrics.
GPA and Class Rank
Columbia boasts an average high school GPA of 4.12 (weighted), with around 95% of these stellar students ranking in the top 10% of their graduating classes.
SAT/ACT
For the class of 2027, the middle 50% SAT score range was 1510-1560, and the ACT composite scores for the median 50% ranged between 34 and 35.
Columbia has traditionally required standardized test scores but has now opted permanently for a test-optional policy. This progressive approach extends to both first-year and transfer applicants.
Does Columbia University superscore SAT and ACT results?
Columbia practices a comprehensive review of standardized test scores. For SAT takers, Columbia uses a 'superscore' approach, combining the highest scores in Evidence-Based Reading and Writing and Math across all test sittings into a composite score. A similar strategy is used for ACT scores, where the highest scores in English, Math, Reading, and Science from multiple test dates are combined into a super score.
If you opt to submit scores from multiple test sittings, you'll need to provide official documentation for each.
What GPA do I need to get into Columbia University?
Columbia doesn't prescribe a specific GPA for applicants. However, the most recently average weighted high school GPA was an impressive 4.12.
Does Columbia University accept AP credit?
Columbia offers course credit for high scores on AP exams, as well as high-level IB courses and other international credentials. The awarding of credit varies by department and often requires approval from academic advisors.
What classes should I take in high school to get into Columbia University?
The ideal academic path for a prospective Columbia student varies by intended major but generally should feature a rigorous course load. Here are some guidelines:
Core Subjects: Four years of English, Math, and Science are highly recommended.

Foreign Language: A minimum of three years, preferably four, of a foreign language.

Specialized Interests: For those eyeing Columbia's School of Engineering and Applied Science, an academic record strong in advanced STEM courses is vital

Humanities and Social Sciences: A well-rounded portfolio featuring depth in humanities, social sciences, or arts is advantageous for those leaning toward these disciplines.
Additionally, strategic choices in electives and extracurricular activities that align with your intended major or broader interests can significantly enrich your application, demonstrating both a depth of expertise and breadth of intellectual curiosity.
How to Apply to Columbia University
Embarking on the journey to Columbia University involves more than just crossing off a checklist; it is a meaningful expedition aimed at discovering scholars who will not only excel in Columbia's intellectually challenging environment but also embody a passion for innovation, leadership, and global impact.
The application to Columbia is a tapestry of multiple critical elements, each designed to unveil the multifaceted dimensions of your life, interests, and aspirations. This tapestry includes general application details, Columbia-specific supplemental essays, optional standardized test scores, and insightful letters of recommendation, among other components.
As a prospective student of Columbia University, you are encouraged to approach this application process with a deep sense of introspection, carefully pondering your unique attributes and how they align with Columbia's revered values and expectations. This process demands more than a simple compilation of grades and test scores; it invites you to construct a compelling narrative that is meticulously crafted and authentically yours.
In assembling this application, consider it less as filling out a form and more as creating a self-portrait. This portrait should encapsulate not just who you are but also who you aim to become within the enriching environment of Columbia. It should echo the richness of your past experiences, the authenticity of your present endeavors, and the brightness of your future—all articulated through the lens of ambition, integrity, and a commitment to excellence.
Below is the step-by-step application procedure detailing the essential components and requirements for applying to Columbia University:
Application Platform Selection
Complete Basic Information
Columbia Supplemental Sectio
Complete the Columbia-specific supplemental essays, offering deeper insights into your individual interests, specific goals, and motivations for wanting to join the Columbia community.
Decide whether to submit SAT or ACT scores, in line with Columbia's test-optional policy.
Ensure that your official high school transcripts detailing your academic performance are sent directly to Columbia University.
Letters of Recommendation
Obtain two letters of recommendation from academic instructors and one additional letter from a school counselor or another individual who can speak to your character and abilities.

Financial Aid Documentation
Submit the non-refundable, required application fee of $85, though fee waivers are accessible for eligible students.
 After meticulously reviewing each section for accuracy, submit your application by the relevant deadline. Columbia offers both Early Decision and Regular Decision application plans.
Columbia University Essays
For Columbia University, you will write several essays that help the admissions team understand your personality, interests, and fit for the university. Excellent preparation and adherence to specific guidelines are essential for a successful application.
Prompt #1: Intellectual Contributions List
List a selection of texts, resources, and outlets that have contributed to your intellectual development outside of academic courses, including but not limited to books, journals, websites, podcasts, essays, plays, presentations, videos, museums and other content that you enjoy.  (100 words or fewer)
Quick Tips:
Be genuine and reflective of your true interests.

Feel free to include varied types of media, from podcasts to museum exhibits.

Your sequence could be thematic, chronological, or alphabetical—just make sure it represents you.

Your response should be a list of items separated by commas or semicolons.

It is not necessary to italicize or underline titles of books or other publications.

No author names, subtitles, or explanatory remarks are needed.
Prompt #2: Diverse and Collaborative Community
A hallmark of the Columbia experience is being able to learn and thrive in an equitable and inclusive community with a wide range of perspectives. Tell us about an aspect of your own perspective, viewpoint or lived experience that is important to you, and describe how it has shaped the way you would learn from and contribute to Columbia's diverse and collaborative community. (150 words or fewer)
Quick Tips:
Focus on one specific aspect of your perspective.

Discuss how it has influenced your views and how it will contribute to Columbia.
Prompt #3: Navigating Through Adversity
In college/university, students are often challenged in ways that they could not predict or anticipate. It is important to us, therefore, to understand an applicant's ability to navigate through adversity. Please describe a barrier or obstacle you have faced and discuss the personal qualities, skills, or insights you have developed as a result. (150 words or fewer)
Quick Tips:
Pick one real challenge you've faced.

Discuss the qualities or skills you've gained from overcoming this challenge.
Prompt #4: Why Columbia?
Why are you interested in attending Columbia University? We encourage you to consider the aspect(s) that you find unique and compelling about Columbia. (150 words or fewer)
Quick Tips:
Be specific and avoid generic statements.

Use evidence to back up your reasons.
Prompt #5: Areas of Study
What attracts you to your preferred areas of study at Columbia College or Columbia Engineering? (150 words or fewer)
Quick Tips:
Dive into specifics about your academic interests.

Connect these interests to what Columbia offers.
Final Thoughts
Customize your essays to showcase your unique perspective.

Demonstrate that you've researched Columbia's academic and extracurricular offerings.

Proofread and adhere to word limits.

By adhering to these steps, you'll be able to compose compelling essays, but remember to begin the process early. Starting ahead of time is vital, as unforeseen circumstances can arise; don't allow unexpected situations to derail your progress!
The Columbia University Interview
Columbia University has an optional interview as part of its admissions process. This interview is usually offered to a large proportion of undergraduate applicants. Although the interview is not obligatory, it is highly recommended because it can give the admissions committee a more comprehensive view of you as an applicant.
Columbia alumni usually conduct these interviews, and they can take place in various formats: in-person, over the phone, or via video conferencing platforms like Zoom. The purpose of the interview is to provide an informal setting where you can discuss your interests, experiences, and future aspirations.
Here are some quick tips to help you navigate the Columbia University interview:
Be Genuine and Relaxed:

The interview is designed to be a conversation rather than a formal evaluation. Be yourself.

Review Your Application:

Before the interview, revisit your application to be prepared to talk about your interests, experiences, and why you're attracted to Columbia.

Dress Smartly:

While you don't need to be overly formal, business casual attire is usually a good choice.

Know Columbia:

Be prepared to talk about specific aspects of Columbia University that interest you and how they align with your academic and career goals.

Show Gratitude:

Always thank your interviewer for their time and follow up with a thank-you email to reiterate your appreciation.
Although the interview is not the most critical factor for admission, it can offer valuable insights into your character and how well you might fit within Columbia's academic and social community. Use this as an opportunity to further express your enthusiasm for Columbia and articulate your vision for your time there.
How to Improve Your Chances of Getting into Columbia University
Columbia University is not only a hub of academic rigor but also a place that values a rich tapestry of student qualities. To be a part of Columbia's diverse intellectual community, it's essential to align your application with what the university values. Here's how to accomplish that:
Embrace Intellectual Engagement
Columbia is a place for students who are eager to engage deeply in academic pursuits. Whether you are involved in research or academic clubs or have participated in competitions or published papers, make sure to highlight these in your application to show your commitment to intellectual engagement.
Demonstrate Leadership and Community Involvement
Columbia has a strong emphasis on social responsibility. Highlight any leadership roles you've had and how you've been active in community service or social causes. Your actions should resonate with Columbia's commitment to making a positive impact on society.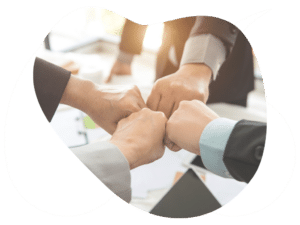 Have a Global Perspective
Columbia has a global campus and encourages its students to be global citizens. If you've been involved in international programs, include these experiences in your application. Even local experiences that demonstrate a broad cultural awareness can be valuable.
Excel Academically
Outstanding academic performance is, of course, crucial. Columbia expects its students to have excelled in their high school studies and to have undertaken a challenging curriculum. This could mean taking AP, IB, or honors courses and maintaining an impressive GPA.
Cultivate a Diverse Extracurricular Profile
Columbia values students who bring varied interests to the community. Whether you are passionate about arts, sports, tech, or social activism, your extracurricular activities should reflect a genuine passion and a unique contribution you'll bring to the campus.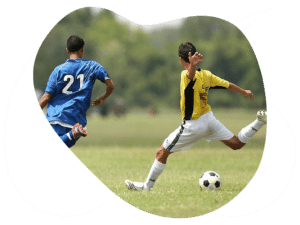 Leverage Alumni or Family Connections
If you have family who have attended Columbia or other meaningful connections to the university, mentioning this can add another layer of context to your application, although it's not a significant factor in admissions decisions.
Columbia's supplemental essays offer an opportunity to showcase your personality, interests, and fit for Columbia's community. Make sure your essays are not only well-written but also thoughtful and genuine.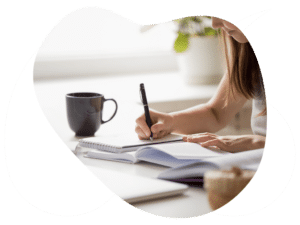 Consider Applying Early Decision
If Columbia is your first-choice school, consider applying through their binding Early Decision program. This shows a strong commitment and can potentially improve your chances of admission.
Remember, Columbia is looking for individuals who are academically strong but also contribute meaningfully to their community and align with the university's values. Your application should present a well-rounded picture of who you are and how you fit into the Columbia ethos.
Should I Apply to Columbia University?
Contemplating an application to Columbia University is a noteworthy endeavor. Recognized as a premier Ivy League institution, Columbia offers unparalleled academic rigor and myriad opportunities for personal and professional development. Here are some detailed points to help you gauge if Columbia is the right fit for you:
Academic Excellence and Research Opportunities
Columbia is lauded for its extensive academic programs and emphasis on research.
Grades: Does your GPA align with Columbia's average admitted student profile?
Course Rigor: Are you taking AP, IB, or honors courses to challenge yourself academically?
Research Interests: Are you keen to delve into research projects, perhaps taking advantage of Columbia's location in NYC for unique opportunities?
Leadership and Community Engagement
Columbia places a premium on leadership and social responsibility.
Community Service: Are you actively involved in community service or social causes?
Leadership Roles: Do you hold positions in school clubs, sports teams, or other organizations?
Alignment with Columbia's Ethos: Are you passionate about making a societal impact that resonates with Columbia's mission?
Global Perspective
With a diverse student body and a global outlook, international awareness is a plus at Columbia.
International Exposure: Have you participated in study abroad programs or international internships?
Cultural Sensitivity: Do you have experiences that demonstrate an understanding and appreciation of diverse cultures?
Career and Graduate Study Prospects
Columbia has a strong track record of alumni success.
Graduate Studies: A considerable percentage of Columbia graduates go on to elite graduate or professional schools.
Career Paths: Alumni have excelled in diverse fields such as law, medicine, tech, business, and academia.
Cultural and Campus Life
Consider whether Columbia's campus culture, student life, and available resources align with your personal values and preferences:
Campus Vibe: Are you drawn to Columbia's blend of an urban setting with a traditional campus?
Student Life: Does the idea of a tight-knit community within the larger context of New York City appeal to you?
Applying to Columbia University is an ambitious endeavor, but it could be a rewarding one if the university's values, academic offerings, and community align with your goals and interests.  Take an honest look at your academic profile, passions, and long-term aspirations to determine if Columbia is the right place for you. Don't let fear or uncertainty hold you back; if Columbia resonates with you, it's worth taking the chance to apply!
Columbia University Admissions Cycle & Key Deadliness
Below is an overview of the key dates and steps in the admissions cycle for Columbia University. Whether you are considering early action, regular decisions, or transfer admissions, understanding these deadlines will help you navigate the application process more smoothly.
| Admission Type | Application Deadline | Financial Aid Application Deadline | Admission Decisions Released | Candidate's Reply Date |
| --- | --- | --- | --- | --- |
| Early Action | November 1 | November 15 | Mid-December | January 15 (for admitted students) |
| Regular Decision | January 1 | February 15 | Late March or Early April | May 1 (for admitted students) |
| Transfer Admissions | March 15 | N/A | Early May | N/A |
Additional Dates & Information:
Supplemental Materials: Must be submitted by the application deadline.

Interviews: Conducted from November to February; not all applicants are interviewed.

Orientation: Usually late August or early September.
Note: These deadlines and details are provided for general guidance and are subject to change. Always consult Columbia University's official admissions website or contact the admissions office directly to confirm specific dates, requirements, and procedures for the admissions cycle in which you are interested.
Get Into Columbia University With Prepory
Navigating the challenging landscape of Columbia University's admissions requires strategic planning and keen insights. With Prepory, you're backed by experts who comprehend the nuances of Columbia's admissions.
Here's how Prepory can assist you in your quest to become a Columbia Lion:
Key Takeaways and Next Steps
Columbia University is a prestigious institution with a strong focus on academic excellence, social responsibility, and global engagement. Admission to Columbia is not straightforward; it demands careful planning, deep reflection, and a relentless pursuit of excellence.
But the journey to Columbia is far from simple. It requires careful planning, introspective reflection, and a determined pursuit of excellence. This guide has provided you with insights into Columbia's unique culture, application requirements, and strategies to enhance your application.
Prepory's personalized approach to college admissions and career coaching is designed to align with your unique goals, strengths, and dreams. Whether it's crafting compelling essays, preparing for the Columbia interview, or navigating financial aid, our team of experts is here to support you every step of the way.
Join the ranks of successful students who have achieved their dreams of attending Columbia and other prestigious universities with Prepory's guidance by scheduling an initial consultation here.