If you're reading this blog post, then you are probably a 10th grader who is anxious about starting junior year. Before you continue reading, breathe.
Don't make this year all about your academics. As you are becoming an adult, you need to start prioritizing other components of your life. You have two more years left with the people who are around you. Take advantage of this time and make sure you are giving yourself personal time, too.
Below is some advice for you to consider when going into your junior year of high school.
Take your last SAT and take the PSAT seriously
By the time you start 12th grade, you will most likely be concerned about your college application and studying for your AP subject tests. It is a huge advantage to have taken your last SAT in junior year. Consider using free services like Khan Academy to study for the SAT or purchase a practice book like the Princeton Review to maximize your score potential. Above all, if your PSAT scores were in the 90th percentile, assess if you can increase your score. The October PSAT, otherwise known as the PSAT/NMSQT (PSAT/National Merit Qualifying Test), can open the doors to many scholarships and financial assistance for college.
By the time you start 11th grade, one usually has a broad idea of what they want to do and where they want to go. Make a list of what colleges fit both your personal and academic needs. This list is preliminary, so don't feel pressured if you have too many or few colleges on the list. If it's available for you, consider planning visits to your top schools on the list. Visiting schools can be a huge factor in deciding if you want to apply there or not and will save you some thinking time next year. Take advantage of every college fair and college visit your school has available.  If a local admission representative comes into your school, consider asking them a question and showing them your interest in the school. 
Understand financial aid and look for scholarships
College is not cheap. However, a lot of people tend to underestimate how many scholarship opportunities there are out there. Take some time every week or month to do scholarship research. Make sure to write down the deadlines for them and keep track of what you will need. A lot of scholarships are also available for juniors, see if there is any you can apply to before your college applications. 
Learn more about our college counseling program for high school students!
Ask for recommendation letters early
If you have a lot of deadlines for your classes, then so do your teachers. Ask them for a recommendation letter at least three weeks in advance of your application deadline. It is a smart idea to ask your teachers at the end of 11th grade for recommendations. This doesn't only assure that you will have the letters on time for your application submission, but your teacher will probably have better insights when writing your letter. It will also prevent you from getting rejected because they are at capacity. 
Have a strategic plan for your summer
Summer is great for productivity. Apply for a summer internship or a job. Maybe even do some volunteering or a summer program. Start coming up with ideas for your personal statement and draft several prompts. Start or update your resume and write a "brag sheet" to make sure your application includes all of your accomplishments you want to note in your college application. Before the beginning of your next school year, assemble an overview of what you want to accomplish. Alongside, write a timeline and a set of objectives in order to accomplish these goals. 
Don't be afraid to do some things out of your comfort zone. If you've wanted to be a leader of a club or school government, run for a position even if you think you won't win. This also applies to your life outside of school. You are only a high school student once, make it worth your time. 
A lot of people are scared of opening up and talking about their feelings. If you are not feeling mentally well, confide in someone. Be that your friends, teacher, or parent, it's important to have someone to talk to. You are worth being listened to. Practice becoming ok with vulnerability so you can seek help when you need it. This will become extremely relevant when you start college.
Develop your communication skills
You are about to go off to college and start your professional career. In order to land well, your communication skill needs to be appropriate enough to interact with adults. Practice by getting a job or internship in which you are forced to speak to people using professional language.
Figure out the best learning method for you
After all of high school, determine what works for you. Maybe the best study method is to visually display your study material or maybe it's by reciting information out loud. Determine how much time you spend studying and, if you're a perfectionist, make sure you are not spending too much time on the little nuances. Learn to study smart, that way you can try to leave the weekends for relaxation.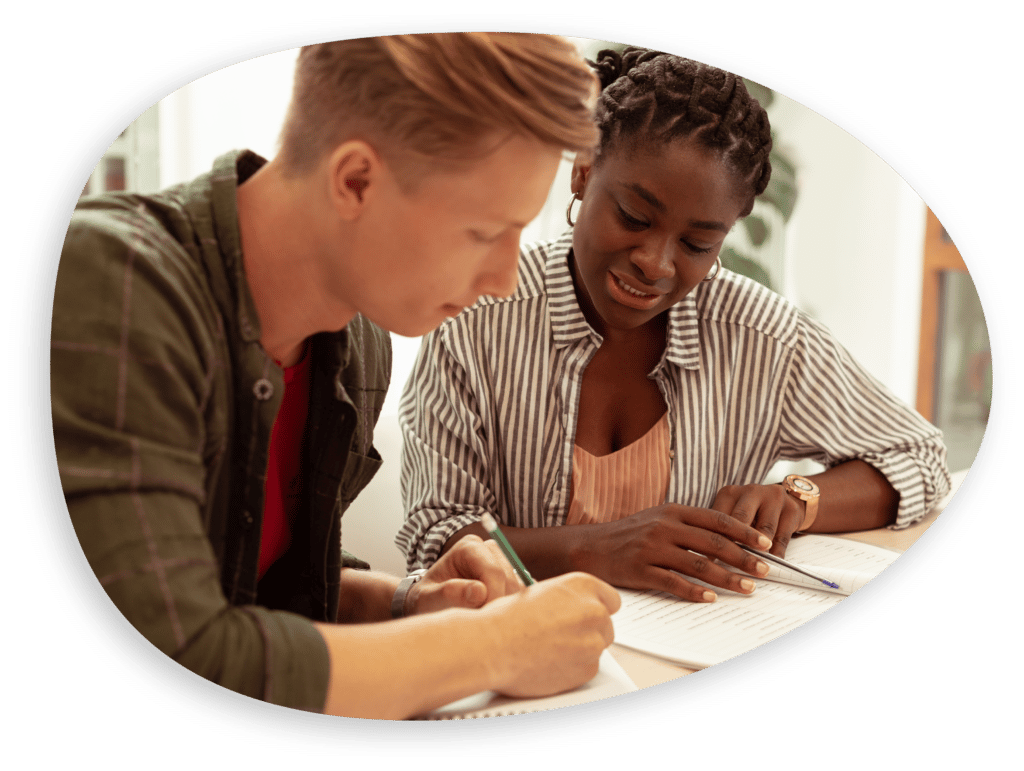 Don't take an AP class just because it will look good on your transcript. Only take it if it's in a subject you enjoy learning about and will become handy in your college career. For example, taking AP Literature and getting at least a 4 will usually help you cash in that class for college credits. This is not only beneficial for your time, but for your money. You might end up graduating earlier than usual. However, to get the credit you will need to study. Take the AP tests seriously. 
Whether it's getting involved in new extracurricular activities, preparing for junior year, or challenging yourself by taking on more rigorous classes, our college counseling program's student-centric approach focuses on making the student as well-rounded, but competitive as possible no matter where they are in the college application process.