The past year has brought about a lot of changes in the college application process. One of those changes has been standardized test requirements. Although many schools decided to go test-optional, other schools still require test scores. Standardized tests are still a major part of the application process and every student must take them to have a complete application. Even if you apply test-optional, it's still important to be prepared for the SAT and have a SAT study plan for when it comes time to take it.
The SAT is a 3-hour long entrance exam that every college and university uses to make admissions decisions. It allows schools to compare students across the globe despite differences in classes, subjects, and schools. The SAT consists of two sections: Math and Evidence-Based Reading and Writing. There is an additional optional essay section that students can choose to complete. 
The SAT is scored from 200-800 with the highest score possible being a 1600. While the score you receive is not a major blockade to the kind of schools you can apply to, it can help students understand where they fall within the average admitted students to a certain school. For example, Harvard has an average SAT score of a 1470 among their admitted students. You know that you are below the average if your score is a 1350.
The SAT is extremely important in college admissions and students cannot walk into the exam unprepared and expect positive results. Because of this, students should create a study plan in order to better their chances of performing well.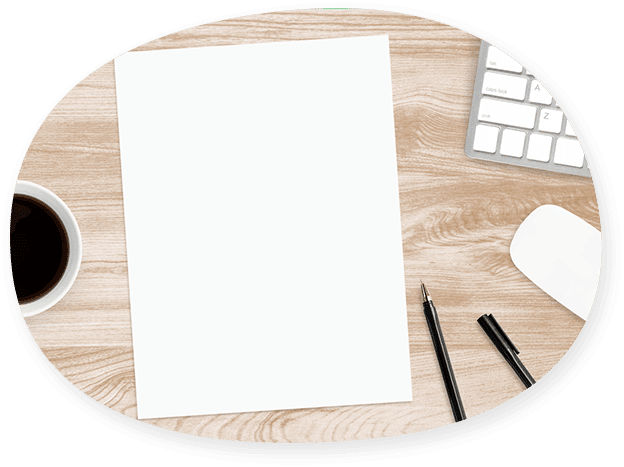 To help map out your SAT study routine, we've put together these two templates. These SAT study plan templates will help you visualize your studying schedule for a test that is two months out and a test that is three months out. 
You can download this template here.
You can download this template here.
Preparing for the SAT is one of the ways a student can increase their chances of success. With so much information out there it can be hard to know which resources are the most reliable. There are many ways you can prepare for the exam and make it fit into your schedule. Here are a few tips to keep in mind when creating your study plan.
SAT test dates are put out months in advance. You can find these test dates on College Board. By selecting a test date you are giving yourself a deadline to be prepared by. You should be choosing a date that fits into your schedule and will give you enough time to really study and prepare. Selecting a test date one month out won't be very beneficial. A test date that is about two months away will give you more than enough time to study and prepare. 
In addition, you should be selecting a test date that will give you enough time to have your scores submitted to the schools. If the deadline for a school application is December 1st and the SAT isn't until November 28th, that is not going to give you enough time before the deadline.
Before ever taking the actual SAT, you want to practice and see what your baseline score is without any preparation. This will give you a good idea of what your biggest strengths and weaknesses are and how much preparation you actually need to perform well on this test. There are free practice tests available on College Board and other sites like Khan Academy. These resources are always available to students. They provide both online and printable versions of the test as well as tests that will mimic the actual day of the SAT. We recommend taking these without any studying. 
After receiving your score you should be reviewing your score report to see where your areas of opportunity are. For example, if you scored a 750 on Math but a 500 on EBRW (Evidence-Based Reading and Writing), it would be a fair assumption that you need to improve on your EBRW more than math and spend more time focused on that section. 
There are literally hundreds of SAT study materials available. Depending on the kind of study experience you want to have will determine the resources you use. For example, some students choose to have a private SAT tutor. These can be quite expensive though and not necessarily accessible to everyone. Kaplan Academy charges almost $2000 for their SAT tutoring package. Thanks to the internet though there are free resources students can use to prepare.
The Princeton Review and Khan Academy are two excellent resources students can use to prepare for the SAT. They are free and accessible to anyone with internet access. In addition, some high schools provide SAT prep as a class. Be sure to check with your guidance counselor to determine if this is offered at your school. 
Once you've decided on the study materials you're going to use, you can then skim through the lessons they provide and start mapping out when you want to focus on certain sections. You won't have to waste time scouring the internet or the library for study materials because they're already at your fingertips. 
Now that you have a test date in mind, know your baseline score, and have your study resources you can start preparing. It might seem overwhelming at first. Now is the time to slow down and map out your studying.
Let's go back to our previous example. If you did not score well on the EBRW you will want to spend more time on this subject than math. If you spend a total of 5 hours a week studying you might spend 3.5 hours on EBRW and the remaining 1.5 brushing up on your math skills. Breaking it into hours and weeks can help you stay on track.
It is unlikely you will take the SAT one time and be satisfied with your score. You will have to retest maybe one or two times more to get the desirable results. Each time you take the test you should look back at your previous score and adjust your studying accordingly. 
No matter when your SAT is or where you are in the study process, preparing for the test is absolutely pivotal.