If you've considered a liberal arts education, you've likely felt overwhelmed by the thousands of options. But that's a good thing. After all, with so many liberal arts schools to choose from, there's definitely one that's perfect for you! 
If you haven't considered a liberal arts education yet, find out what a liberal arts college is and consider why you should apply.
A liberal arts college emphasizes a well-rounded approach to learning. Transitioning from high school to college is difficult, but for students attending a liberal arts college, these challenges are weakened. Teacher-student ratios are much smaller than they would be at public institutions, which helps students focus and integrate as they contribute to classroom discussions. In more intimate environments, students gain more value from their education, as they are able to build strong and lasting relationships with those around them.
Most of these schools cater mostly to undergraduate students — and the college experience is amplified as a result. Even though liberal arts schools are typically more expensive than research and state universities at first glance, they tend to offer more generous financial aid packages, allowing students to graduate debt-free and ready to take on the world. 
Here are a few schools with great programs:
Amherst College
Located in Massachusetts, Amherst is a liberal arts college that encourages a flexible selection of courses. There are no core requirements, allowing students to explore various courses and areas of study. Contrary to the typical curriculum, students create their own majors by enrolling in a combination of classes that they find interesting. 
In terms of extracurriculars and socialization, Amherst encourages its students to live on-campus to foster that sense of community that liberal arts colleges often promote. Mathematics and economics are two popular majors at this school, and there are plenty of opportunities for undergraduate research.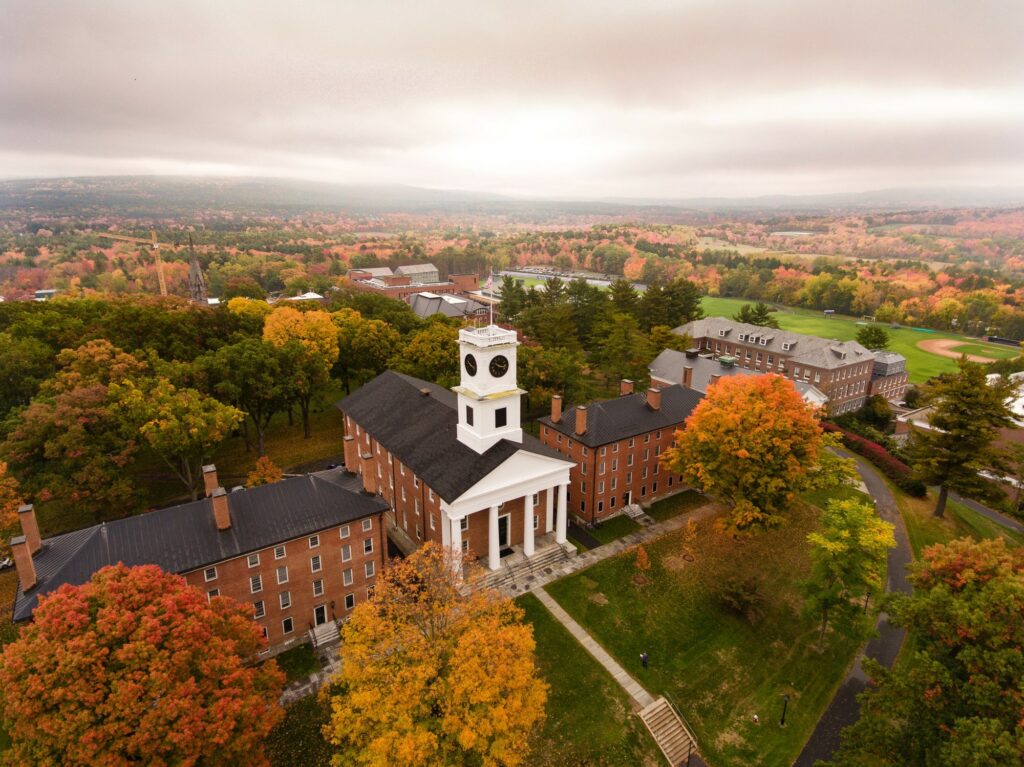 Wellesley College
Wellesley College is located in Massachusetts – specifically, in the city of Wellesley. It is a women's liberal arts college that has helped pave the way toward a more equitable future, inspiring women to seek opportunities in higher education. In partnership with other institutions, Wellesley allows students to simultaneously pursue a BA at Wellesley and a BS at MIT and the Olin College of Engineering. The college's priority is to provide students with a quality education.
Wellesley promotes a balance between work and socialization, as their sports teams, student organizations, and scenic routes offer students the opportunity to relax between classes.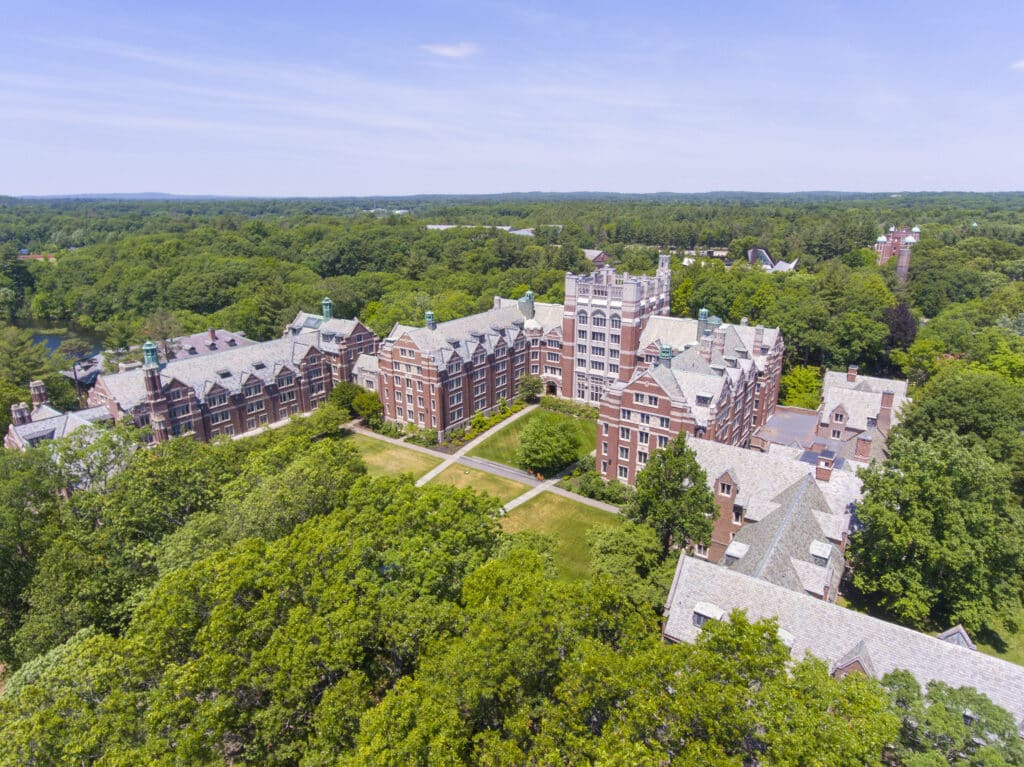 Middlebury College
Located in Vermont, Middlebury College is a liberal arts college that revolutionized environmental studies, pioneering such a program. One of two schools with a skiing program in the East Coast, Middlebury boasts 31 NCAA Division III, varsity teams. The Middlebury Panthers belong to the New England Small College Athletic Conference. 
To promote the college experience, Middlebury ensures that first-year students reside in one of five Commons, as the school encourages social integration just as much as academic success. 
Pomona College
Pomona College is based out of Los Angeles, California, in a suburb called Claremont, even though it is known to resemble a "New England" institution. There are various liberal arts schools in that area that make up a network, and Pomona allows students to take up to half of their classes at the other "network" schools.
Requirements at this school include a first-year course that explores critical thinking, a foreign language, and a course that focuses on public speaking. As a liberal arts college based out of Southern California, this school offers great programs for those looking to explore a career in performing arts.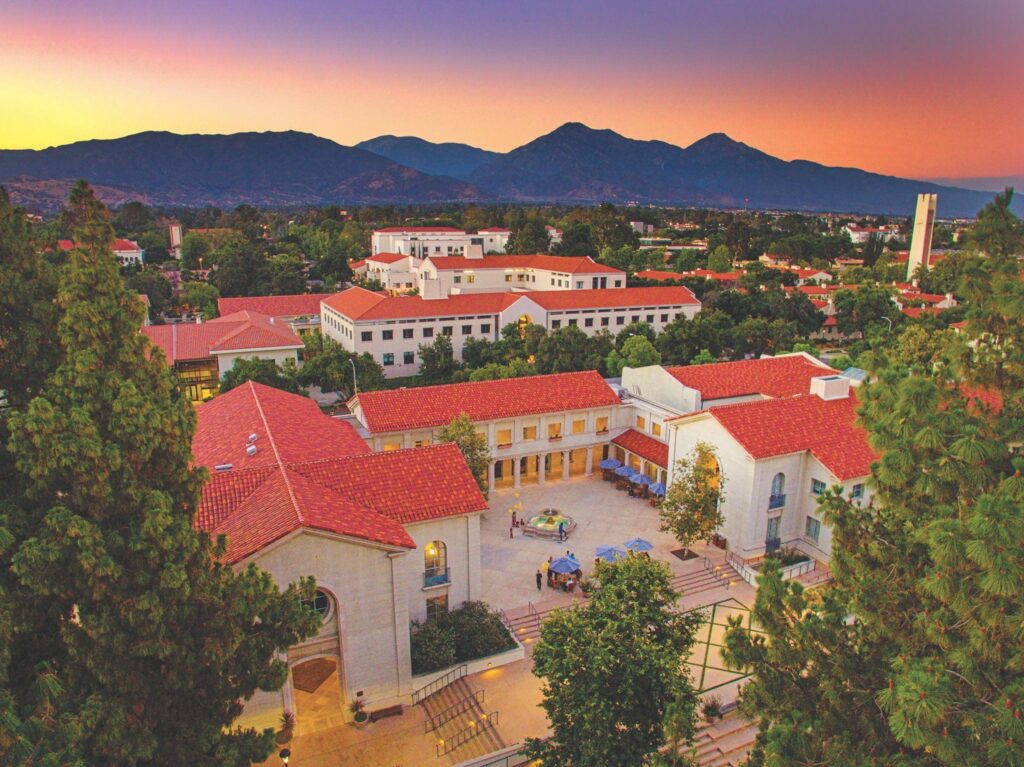 Swarthmore College
Swarthmore College, which is based in the outskirts of Philadelphia, is a liberal arts college that is also an arboretum. The school requires that students complete a minimum of three courses in the college's three areas of focus, which consist of humanities, social sciences, and natural sciences & engineering (offering students a Bachelor of Science in Engineering, which is not the case in other liberal arts schools). 
Students at Swarthmore are eligible to take courses at the University of Pennsylvania, Haverford College, and Bryn Mawr College. First-year students encounter an interesting reality at this school, as their classes are merely pass or fail, allowing students to adjust to life after high school. The college expects students to hold themselves to high academic standards, but also to enjoy their college experience.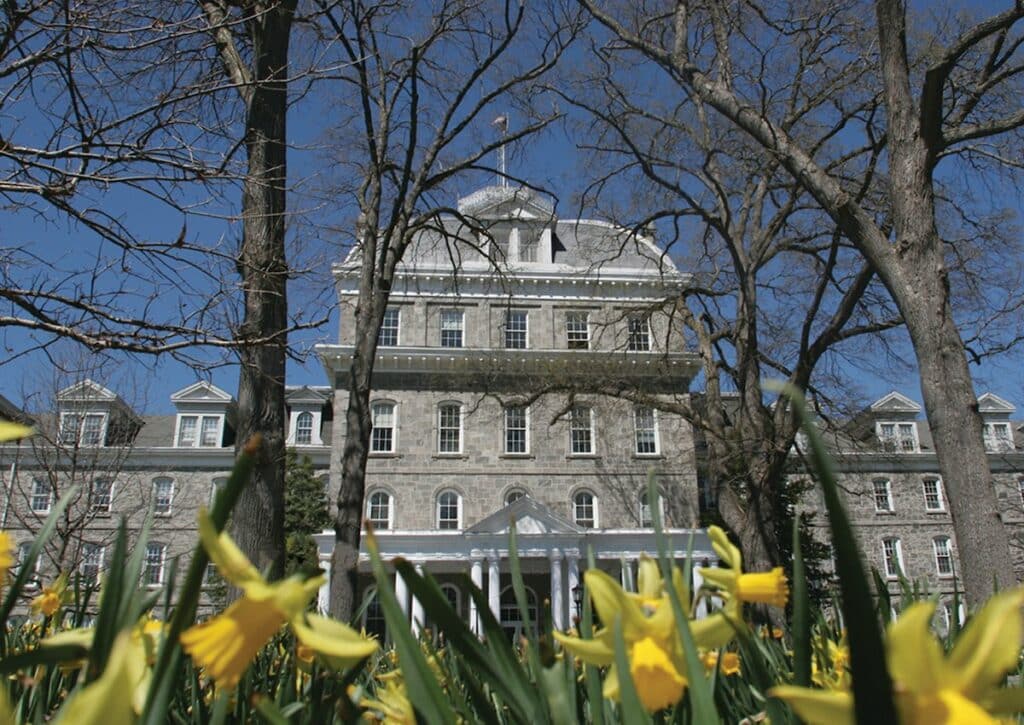 Should you consider a liberal arts college?
When comparing colleges, it is important to look at the big picture and zoom into each component, including the best financial aid package, curriculum requirements, potential research interests, and geographic location. While liberal arts colleges used to indicate debt, it is clear that employers are now more open about the prospect of hiring well-rounded liberal arts graduates. They are becoming ever more affordable, and if research is completed with adequate time and preparation, it may even be a better financial choice. As for the social life, students connect to their peers and professors at a level only achieved by smaller classrooms, and living on campus tends to be pertinent to the college experience, especially at these institutions.