Oftentimes, attending college is a key step in establishing independence. This includes financial independence. For many students, college is the first time they have to manage their expenses, pay bills, and plan out a budget. This is why it's important to learn as much as you can about financial aid and scholarships, in addition to other financial planning strategies.
Saving for college can feel overwhelming. During this time, students may find themselves wondering: How much is the average financial aid package? Is financial aid based on income? When are financial aid deadlines? And how do you determine FAFSA eligibility? In this article, we will review the answers to all of these questions, in addition to discussing the different types of financial aid and scholarships that may be available to you.
As you become acclimated to your new financial responsibilities, you may want to review our ultimate college planning guide for parents, in addition to our article on how to write an essay for scholarships. After all, college is expensive, and it's important to have a thorough understanding of the different financial opportunities available to you!
And remember, if you have specific questions about your financial aid package or financial aid eligibility, reach out to your student financial aid office or refer to your student financial aid handbook for more information.
Complimentary Initial Consultation
Fill out this form to book your complimentary initial consultation.
Understanding your financial aid package
Once you receive an acceptance letter from a school, you will also receive an award letter. Along with the cost of attendance and tuition, this letter will display your financial aid package. This package will include the total amount of financial aid. It will also specify the sources of this aid, which will likely include the federal government, the state government, and/or the institution.
It's important to understand your financial aid package. This is because you will have to accept/decline each of your awards upon confirming your enrollment. Some of your aid involves certain conditions to be met, and some of your aid may change (for better or worse) as you enter the next year.
After reviewing your award letter, you may have questions for your school's financial aid office. In some circumstances, you can even appeal your financial aid package. This is more common than you might think, so don't hesitate to reach out to student financial aid services, especially if your family is experiencing financial hardship. And remember, you have to fill out the FAFSA each year with the previous year's tax information.
In the following sections, we will review each type of financial aid that may be listed on your award letter:
Each year, the FAFSA application becomes available on October 1st and has a federal deadline of June 30th. That said, each school and state has its own priority FAFSA application deadline. If you submitted the FAFSA this year, you may qualify for federal aid. This is why FAFSA is important.
Federal financial aid, calculated by the FAFSA, could include a Federal Pell Grant, a yearly reward that does not need to be paid back. (Please view eligibility requirements for this grant, as many scholarships require Pell Grant eligibility). A similar award is the Federal Supplemental Educational Opportunity Grant.
Filling out the FAFSA can feel overwhelming, especially if it's your first time. Thankfully, we have a comprehensive FAFSA guide detailing FAFSA guidelines and everything you need to know about FAFSA. It's important to remember that you need to fill out the FAFSA every year. Federal aid is determined by taxes from the previous year. That said, if your family has experienced economic hardship since then, it's important to reach out to your college to explain your situation thoroughly.
Also, it's worth noting that while undocumented students cannot qualify for any federal aid, they can qualify for state and college aid.
State governments offer a variety of scholarships and grants. Explore your state's official website on financial aid or education to see if you are eligible. In order to qualify for state aid, you will need to submit your state's financial aid application, which is different from the FAFSA or CSS.
Institutional grants or scholarships
Schools offer financial aid in the form of grants and financial aid scholarships. These may be based on demonstrated need or merit. If you're wondering if financial aid is free, this money does not need to be paid back.
It's also important to note that this may or may not be renewable aid (awarded each year), so be sure to check the terms of the scholarship. These scholarships or grants are often determined by the information you provide on the CSS Profile. Some institution-specific grants or scholarships, however, may require an additional application.
Your award letter may also list outside scholarships that you have reported to the school. These scholarships are not given to you directly from your school. This category includes local, regional, and national scholarships from individuals or organizations. College is a huge financial investment. This is why it's important to know when to start applying for scholarships and how to write an essay for scholarships. You'll also want to actively research scholarship opportunities that may be available to you.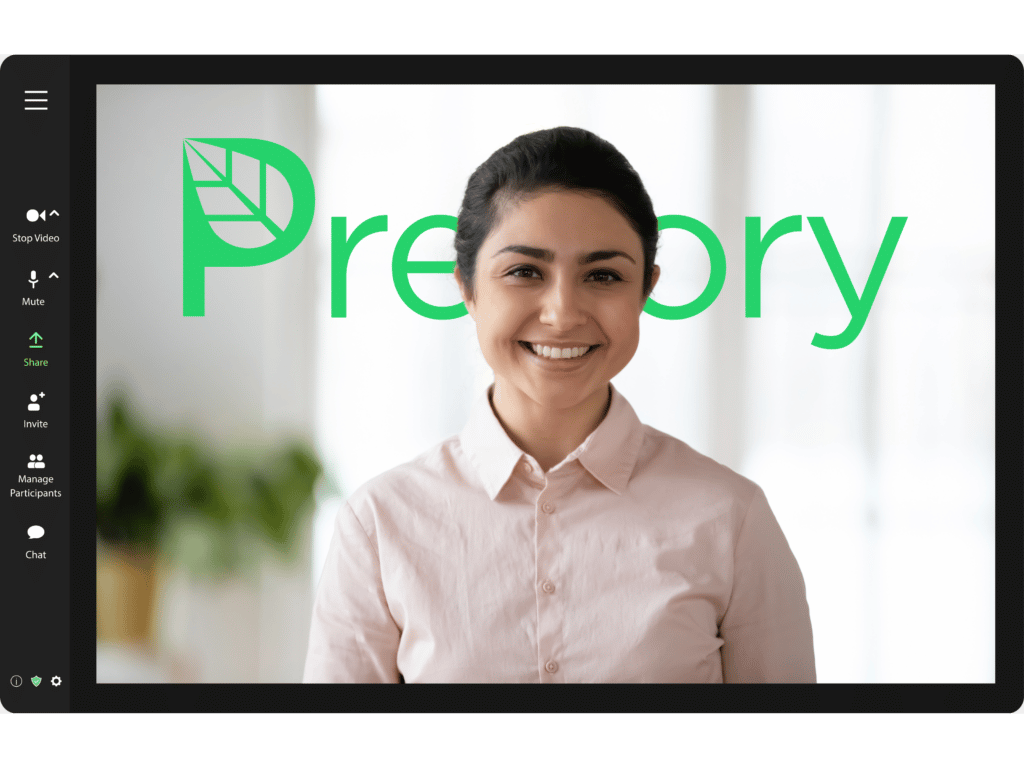 Meet with our college admissions experts
Other items listed on your award letter
The difference between the aid you receive and the total cost of attendance is the amount of money you're responsible for paying. Your award letter may also include ways you can make up for this gap. Remember, you are accepted into an institution because they want you. This means that they are willing to work with you to meet your needs as best as they are able. You may see the following on your award letter:
Parent or guardian contribution
This is an estimate of the amount your parents or guardians are able to contribute towards your education. Schools use data from the FAFSA and CSS to calculate these numbers. If your parents have questions about affording your college education, they may be interested in reviewing our ultimate college planning guide for parents.
Your award letter may include financial aid loans. There are several different types of loans, so it's important to understand the differences between them. Let's take a look at some quick definitions below:
Subsidized Loans
Subsidized loans do not accrue interest while you are enrolled full-time in school.
Unsubsidized Loans
Unsubsidized loans begin to accrue interest while you are enrolled in school.
Parent Plus Loans
Parent Plus loans are loans that are offered to your parent(s) in order to help them contribute to your educational funds.
You may be eligible for the Federal Work-Study Program (FWS). If this is included in your award letter, the figure listed is merely an estimate of what you might be able to pay towards your education if you were working a part-time on-campus job.
It's important to note that work-study eligibility makes you more employable for campus jobs. This is because your employer is basically paid to hire you. Read more about how to get a job on campus so you can help manage your expenses.
This is an estimate of what you will be able to contribute directly. This figure is not binding. It does, however, give you a good idea of what you should be budgeting for. Many students decide to work summer jobs, especially during the summer before their senior year of high school, in order to start saving for college.
All of these are estimates of what the institution thinks you will need to afford your education. You should research offers for loans and work-study and decide on their feasibility. After these considerations, you can estimate the remaining cost.
Understanding your cost of attendance
Aside from telling you where aid comes from and offering ways of affording the cost of attendance, your award letter will also break down this cost. Just like how you should know your sources of aid, you should pay attention to the expenses that make up the cost of attendance for your college financial planning.
The cost of attendance does not only include what you owe the school directly but also estimates of other expenses needed for college. Your cost of attendance may not actually be what is listed on your financial aid package. Costs listed for school supplies, books, personal expenses, and travel expenses are estimates of what you might spend each year. They are intended to assist your college financial planning and make an informed decision as to whether you can afford to attend.
These expenses may be substantially lower than what is listed. For example, most students buy used books instead of purchasing them brand new from the university bookstore (where they are overpriced). For used textbooks, check out these websites: AbeBooks, Chegg, Thriftbooks, or Amazon. You may also find upperclassmen who are willing to lend you textbooks or sell them at a far cheaper price.
Expenses that you owe directly to the school might change based on what services you opt into. This is often the case for room and board and dining charges. You should figure out whether or not it may be more affordable to live on-campus and dine under a meal plan rather than on your own expenses.
Make sure to check your institution's dining policy and residency requirement because you may have multiple options. Note you may be expected to live on campus for a certain period of time, but it is never too early to keep these concerns in mind. For example, if you are receiving financial aid for room and board, you might be eligible to receive aid for living off-campus later on.
In any case, you will have to ask yourself a variety of questions about additional expenses: How much does it cost to travel to and from campus? How often will I return home? How much money do I want to set aside for spending each week? Etc.
You may find it helpful to map out which expenses are recurring (e.g., monthly bills or weekly personal expenses) and which are larger and less frequent (e.g., tuition payments). When estimating these expenses, it is better to estimate on the higher side since you never know what surprise expenses may arise. Visualizing your expenses this way will help you plan ahead for months with higher payment demands. This is one of the many reasons why financial planning is important.
How to cover your remaining expenses
Now that you have an idea of the extent of your expenses, you should strategize how to cover the outside of any assistance you may receive from family members. While in college, you may meet your expenses by:
If you work full-time during the summer, this can be a great way to save up money for the coming school year. Additionally, many schools have on-campus jobs available to students at minimum wage during the school year. Some schools have their own job boards, and many employers use mailing lists hosted by schools to advertise positions. You might find more employment opportunities related to your interests on a mailing list for your major. To keep up with these opportunities, sign up for mailing lists and look into your school's career planning services.
Applying for scholarships
Even after you enter college, there are scholarship opportunities year-round, offered inside and outside your institution. As you develop a better picture of your academic or career path, you may become eligible for more scholarship opportunities than before. Sometimes, there are even scholarships specifically for students preparing to study abroad.
If you still have remaining expenses, you might consider taking out loans. If you are able to choose between subsidized and unsubsidized loans through the federal government, choose subsidized loans so that you do not have to worry about interest accruing on your loan until six months after you graduate.
Concluding thoughts on successful college financial planning
Some students insist on working part-time when they're in school and full-time each summer in order to minimize the number of loans they take out throughout their undergraduate career. This is, however, not necessarily the best decision for every student. College is overwhelming at first and always busy. Once you start managing your time, you may find that it is more desirable to dedicate more time to other experiences.
As of 2019, the average amount of loan debt for those who borrowed loans during their college career hovers above $28,000. This is a large amount of money for many of us. About a third of borrowers who graduate pay off their loan debt and any interest accrued within 12 years of graduating. Are these acceptable statistics to you? Or are they incredibly intimidating? It is up to you to decide how to best spend your time in college.
It is important to remember that opportunities such as participating in clubs, volunteering, conducting research, working as an intern, studying abroad, and other experiences can be just as valuable as a paycheck. We are inclined to make a distinction between short-term versus long term financial planning, but it is these experiences that build out a resume, demonstrate leadership and commitment to community betterment, showcase professional skills and experiences, and suggest that one is a well-rounded individual ready to thrive in an increasingly multicultural and interconnected world. Having a strong resume will certainly help you secure a job down the road.
You now have some tools to create your college financial plan. Financial decisions made while in college can affect you for decades to come, so do not treat them lightly. Be intentional about how you spend your time and money and, most importantly, make the most of what your education offers.
If you'd like to map out your financial plan and figure out your budget, download our College Financial Planning Sheet. Depending on your situation, you may also want to reach out to learn more about our services and how we can help you achieve all of your college goals.