With the ongoing student loan debt crisis and the rising costs of tuition, many students find themselves wondering: Can I even afford to attend college? 
While considering the cost of attendance can be overwhelming, many universities provide opportunities to help finance your higher education by providing need-based and/or merit-based financial aid. This is why financial aid is important and why understanding the differences between need-based financial aid and merit-based financial aid will be key in helping you financially plan for college.
In this article, we will explain the differences between need-based financial aid and merit-based financial aid. We will also provide a basic overview of the FAFSA and CSS profiles and how they are used in determining financial aid packages. So if you're wondering who qualifies for need-based financial aid or how to get financial aid without FAFSA, read on for further insights. 
Complimentary Initial Consultation
Fill out this form to book your complimentary initial consultation.
What is need-based financial aid?
To start, what does need-based financial aid mean? And how is need-based financial aid determined? 
Need-based financial aid is awarded based on your family's financial situation and demonstrated financial need. Need-based aid may come in the form of grants, scholarships, subsidized loans, and federal work-study. You will need to submit a FAFSA application to be considered for federal need-based financial aid. 
Is need-based financial aid the same as FAFSA? 
Not exactly. FAFSA stands for Free Application for Federal Student Aid, which means that it's used to determine your need-based federal aid. You may, however, receive need-based aid from your school as well. This will most likely be determined by your CSS Profile, another financial aid application you will need to submit. 
What is merit-based financial aid?
Merit-based aid refers to scholarships that are awarded based on academic performance and extracurricular accomplishments. 
Colleges may consider the following when awarding merit scholarships: demonstrated academic excellence, awards and honors, community service, skills and talents, extracurricular activities, initiatives or projects, and how you've made an impact in your school and/or the broader community. For instance, some students may receive athletic scholarships or scholarships based on their musical abilities.
In some instances, standardized test scores may also play a role in determining merit-based financial aid, especially if the grants and/or scholarships are based on academic achievement. Given the rising test-optional admissions trend, this is important to keep in mind. You may want to reach out to colleges' financial aid offices to see if submitting standardized test scores could help you in this regard. That way you can make a grounded decision about whether or not you would like to take the SAT/ACT.
How do I apply for financial aid?
There are several steps to keep in mind when applying for financial aid. The two most important steps will be to complete the FAFSA and the CSS Profile. In the following sections, we will review how each of these financial aid applications will be used in determining your award package. 
If you are a parent trying to plan for your child's higher education, you may want to check out our ultimate college planning guide for parents as well!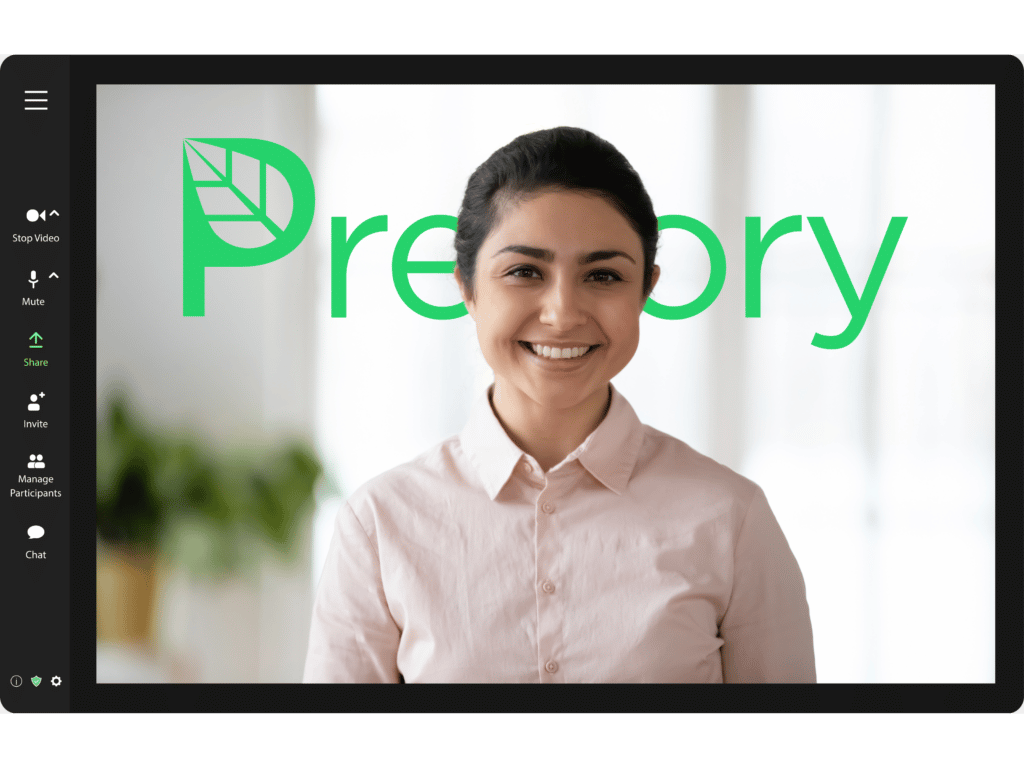 Meet with our college admissions experts
The Free Application for Federal Student Aid, or FAFSA, is used by private and public colleges to determine how much financial aid you need. As the name implies, there is no cost to complete the FAFSA. You may apply directly on the U.S. Department of Education's Federal Student Aid application portal for free. Completing the FAFSA can feel overwhelming, especially if it's your first time. This is why we've created our comprehensive guide on everything you need to know about FAFSA. 
Federal student aid, determined by the FAFSA, is money from the federal government that comes in the form of grants, loans, and work-study funds to help pay for college. Students must fill out the FAFSA to be considered for federal student aid and will also need to reapply for financial aid each year they are in college. It's important to note that the FAFSA uses your previous year's taxes. The FAFSA deadline is June 30th, but each school will have its own priority deadline. This is why it's important to submit the FAFSA as soon as you can.
What is the CSS Profile for?
Although filling out the FAFSA is a key step in being awarded need-based aid, need-based aid is not limited to financial assistance from the federal government. In addition to the FAFSA, some colleges also require students to submit the CollegeBoard's CSS Profile to be evaluated for institutional financial aid. This is another way to get need-based financial aid.
Institutional aid is money provided directly by the college to the student. There are over 400 colleges and universities using the CSS Profile, the majority of which are private schools. All eight Ivy League universities use the information on the applicant's CSS Profile in their financial aid award calculations. Therefore, it is important to visit each school's financial aid website to verify whether they require applicants to submit the CSS Profile. 
Can I receive both types of aid?
It's important to realize that many colleges with need-based financial aid also provide merit-based aid in the form of scholarships and grants. So yes, it's possible to receive both need-based and merit-based aid from the same college. However, it's worth noting that some schools, such as the Ivy Leagues, do not provide merit-based aid. That said, the Ivy Leagues often offer generous financial aid packages, which we will describe in further detail shortly. 
How can I qualify for merit-based aid?
What is merit-based aid? Typically, you are automatically considered for merit scholarships once you apply to the college, and, if required, submit your FAFSA and/or CSS Profile. However, schools may require an additional essay or other supplemental materials to be considered for certain merit scholarships. This is why it's important to know how to write an essay for scholarships. You may even need to submit letters of recommendation. 
Some merit scholarships may also have more defined eligibility criteria, such as GPA and test score requirements, or they may be limited to students from certain geographical areas, underrepresented communities, or students who will be pursuing studies in a particular field. For example, some merit scholarships may be reserved for engineering students, while others may be limited to applicants from the state where the school is located. Keep in mind that certain colleges, such as Boston University and USC, require students to submit their applications at an earlier deadline to be considered for merit scholarships. So try to submit your FAFSA and CSS profile as soon as possible. 
Many public state schools, such as the University of Michigan and University of Texas at Austin, as well as private institutions, offer merit scholarships. The amount awarded for merit-based scholarships usually ranges from a few thousand dollars to full tuition. Most are renewable throughout all four years of undergraduate studies, provided the student meets their academic requirements. Colleges will typically designate an approximate number of these scholarships per year. 
Institutional scholarships that are awarded by the school may be need-based, merit-based, or a combination of the two. While merit-based scholarships may be awarded using a "need-blind" approach, i.e. the applicant's financial need is not considered when deciding, this is not always the case. Some schools will review the information on the FAFSA to provide their merit scholarships. Therefore, even those students who believe they will not qualify for need-based aid are still strongly encouraged to submit the FAFSA.
Do Ivy League universities offer merit scholarships?
Ivy League schools do not offer merit-based financial aid. Rather, their financial aid is awarded based on demonstrated need, which is determined using the financial information shared on the FAFSA and CSS profile.
With annual costs of tuition between $50-60k per year, Ivy League schools offer generous financial aid awards for families who earn less than approximately $65,000 annually (this number varies depending on the school). So if you have dreams of attending an Ivy League and your family makes under a certain amount, you can expect to receive a generous financial aid package.
How generous is the average award package?
Colleges and universities that meet 100% of demonstrated financial needs are committed to providing the financial aid necessary for you to attend their school. Using the financial information provided on your FAFSA and/or CSS profile, they determine how much your family can contribute to your college education (Expected Family Contribution or EFC), compare it to the cost of attendance (COA), and meet the rest of your financial need through awarding grants, scholarships, and/or loans. Schools such as Amherst, Yale, and Harvard are committed to meeting 100% of demonstrated needs with no loans as part of their award packages.
Ivy League universities aim to cover full tuition, room, and board for families with an annual income that is less than the amount determined by the school. Thus, for many high-achieving, low-income students who earn admission to the Ivies, the cost of attending universities such as Harvard, Brown, or Cornell can prove to be more affordable than attending a public state school. For these reasons, it is important to not let the sticker price deter you from applying to a school that is an excellent match for your academic interests and professional goals. 
What you need to know about applying for scholarships
Key takeaways and moving forward
There are plenty of financial aid opportunities available to help finance your college education. So many qualified students deny themselves the chance of being admitted before they even apply and choose not to submit their application. For students with a demonstrated financial need, the sticker price often does not reflect what you will pay to attend the school. 
It is important to submit your college application along with the FAFSA and/or CSS profile for your financial need to be evaluated. Many schools offer robust financial aid award packages that include need-based aid and/or merit scholarships. You may also qualify for work-study and be able to get a job on campus to help cover some of your remaining expenses. 
Hopefully, now you have a better idea about how need-based financial aid works and how to qualify for merit-based aid. If you have additional questions, reach out to financial aid offices directly. In the meantime, if you have any questions or concerns about your college applications, reach out to learn more about our services. Here at Prepory we offer mentorships, workshops, unlimited college essay reviews, and more!