Knowing how to write a professional email to a professor is an important skill. One that will help you earn the respect of your professors, as well as limit any potential miscommunications. It's also great practice for when you enter the workforce and need to know how to write cold emails during a job search and how to write a thank-you email after a job interview.
Students should work on their professional email etiquette sooner rather than later. After all, email is an incredibly popular form of communication. And regardless of a student's individual goals, knowing how to write an effective email is a crucial skill.
Email etiquette for students: 20 professional email tips
In addition to having a professional email profile picture and a professional email address for students, there are lots of factors to consider when drafting a professional email. In this section, we will review 20 tips on how to write a professional email to a professor. So if you have questions about email etiquette for students, don't worry; you've come to the right place!
Use short and descriptive subject lines.
As a student, it's important to get into the habit of writing professional email subject lines. Ideally, your email subject lines should be brief and descriptive. For example, "Follow Up From Monday's Conversation" is much clearer than "Touching Base" or "Follow Up." Similarly, "Question about Essay Due on Wednesday" is a stronger subject line than "student question" or "essay question."
Have a clear purpose and pose direct questions.
You should always have a clear reason for sending an email. Make sure that reason is obvious to the recipient. What are you hoping to get out of this exchange? Is email the best method of communication to accomplish this?
Long emails can be overwhelming. Oftentimes recipients will postpone reading and responding to long emails. So be concise. Make sure each sentence is clear and purposeful. Remove any unnecessary details.
Short paragraphs are easier to digest quickly. This is because key details can be lost in long paragraphs. To avoid confusion, write brief paragraphs. Ideally, each email paragraph should be 1-3 sentences.
Your email should be easy to scan. Again, use concise language and short paragraphs. Use lists if necessary. Ideally, you want your recipient to be able to scan your email after reading it to make sure they address all of your key points in their response.
Always use a standard font, font size, and color. Using different fonts and colors can be distracting and is often seen as unprofessional.
Include all relevant details.
While your emails should be brief, this should not come at the cost of clarity. Make sure you communicate all relevant details. For example, if you are planning a meeting, include the date, time, and location, as well as any other relevant information.
Spell names correctly and use correct pronouns.
Double and triple-check the spelling of the recipient's name. You'll also want to verify their pronouns if possible.
Address your professor correctly.
Unless a professor asks you to address them by their first name, use a more formal greeting, such as Mr., Mrs., Ms., Professor, or Dr., It's also important to keep in mind that not all professors have their doctorate degree.
If your email contains any attachments, let the recipient know. You'll also want to state why you are sending them these documents. For instance, if you are emailing a professor a draft of your essay, you might say something like, "I've attached the latest draft of my essay for your perusal and would appreciate any feedback you are able to give me."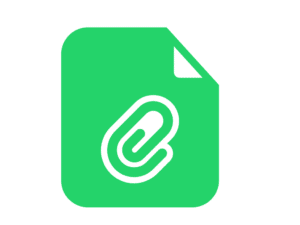 Double-check that you've actually attached the necessary documents.
This one is important. If you say you've attached a document, make sure you've actually done so! Having to send a follow-up email with an attachment is inconvenient and can lead to potential confusion. You'll also want to format attachments as PDFs or Word documents. These types of files are the least likely to become corrupted.
Be professional. Write in complete sentences and follow grammatical conventions.
Avoid slang, and don't use emojis.
You want your professors to think highly of you. So don't use slang. Similarly, don't use emojis in professional correspondence.
In general, avoid using acronyms. This will help you avoid potential confusion. If you do use an acronym, make sure you specify what it means after the first time you use it.
Use an appropriate greeting and closing.
It's important to know how to introduce and conclude your emails. So let's take a look at some professional email opening lines and professional email closing lines.
As a student, you'll most likely want to open your emails with the following greetings: "Good morning/afternoon/evening [name]," "Hello [name]," or "Hi [name]." Starting an email with "Dear [name]" or "To Whom It May Concern" are a bit more formal and generally works well if you are applying for a job or emailing someone you do not know.
Now what about professional email closing lines? As a student, you may want to consider some of the following closing lines: "Thank you," "Thanks," "Best," "Best wishes," "Looking forward to hearing from you," "Have a great weekend," "Let me know your thoughts," and "See you soon." You may even want to look into how to create a professional email signature — although this will become more important after you graduate.
Instead of just copying and pasting a link, use a hyperlink. This will allow you to rename the link with a descriptive title. Not only is this more visually appealing, but it will also let the recipient know what they're clicking on.
Be polite and thank them for their time.
Responding to an email takes time and effort, so always be polite and thank the recipient for their time.
Sending an email with spelling and grammatical errors reflects poorly on you. The recipient may even feel disrespected by your lack of care. So do yourself a favor and proofread your emails!
Know when to use BCC and CC.
It's important to know how to use email functions properly. For instance, when should you use BCC and CC?
When you BCC someone, their email address isn't visible to other recipients. So essentially, it's a privacy feature. You may want to use this feature if you are emailing a large group of people and want to keep their email addresses private. Alternatively, you might want to BCC someone if you want to include them discreetly.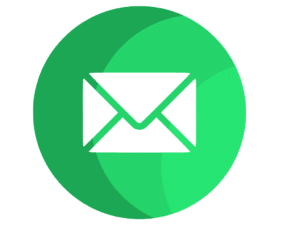 Now what about CC? When you CC someone, you are sending them a copy of the email. But, unlike when you BCC someone, their email address will be visible to other recipients.
Know when to use Reply vs. Reply All.
Be aware of whether you select "Reply" or "Reply All" because it makes a big difference. If you're replying to a schoolwide email, you probably don't want to reply to the entire student body. But if you're working on a group project and are emailing two or three people, you'll want to select "Reply All" so that everyone stays on the same page.
4 professional email examples for students
As a student, it's important to know how to write a professional email to a professor. After all, you want your professors to think highly of you. So now that we've gone over professional email etiquette, what do these tips look like in practice?
In this section, we will look at 4 professional emails to professors. Use each example to help you draft your own emails.
Example #1
Subject: Request for professional reference
Hello Mrs. Anderson,
I've really enjoyed taking Biology 110 with you this semester and look forward to taking more classes with you next year.
I'm applying to several summer internships and wanted to know if I could list you as a reference. I'd be happy to email you descriptions of the internships. Alternatively, we could schedule a time to discuss these opportunities in person.
Please let me know if you'd be comfortable with me listing you as a reference.
Thank you,
Nathan Hoffman
Example #2
Subject: Request for extension (Wednesday's assignment)
Good morning Mr. Khalid,
Is it possible to receive an extension on Wednesday's assignment? I caught a bad cold and haven't been feeling well enough to work on the assignment.
I'd appreciate any extra time you are willing to give me. Please let me know, and enjoy the rest of your weekend.
Best,
Clara Lin
Example #3
Subject: ENG 220 Midterm assignment
Hello Dr. Garcia,
I've really enjoyed taking your class so far and hope you have a restful break. I've attached my midterm essay below.
See you after break,
Laura Pennell
Example #4
Subject: Going over last week's test together
Hello Professor Kumar,
I've been reviewing our graded tests from last week and have some clarifying questions. When is a convenient time for you to meet? Generally, I am available after noon, with the exception of Tuesday.
Looking forward to hearing your thoughts and feedback.
Thank you,
Susannah Turner
Key takeaways and moving forward
Knowing how to write a professional email to a professor is a valuable skill that will affect the course of your college career and beyond. This is why it's important to follow the 20 professional email etiquette tips and practice good communication habits.
If you still have questions about proper email etiquette for students or need practice with other professional skills — such as preparing for job interviews, writing cover letters, or perfecting your LinkedIn Profile — reach out to learn more about our services.