An Applicant Tracking System, commonly referred to as an ATS, is a computer software program that helps recruiters and hiring managers digitally filter, organize, and sort resumes. Online job listings can receive hundreds if not thousands of applications. For most companies, it is not realistic to read through each application carefully. With the help of Applicant Tracking System software, a hiring manager can sort through applications according to different filters and various criteria.
How do applicant tracking systems work?
An ATS often ranks job candidates according to their work experience, education, and skill set. Applicant Tracking Systems for recruiters can effectively give them a list of their top ten job candidates. This allows recruiters and hiring managers to streamline and expedite the hiring process. 
An ATS is also helpful because it will likely send automated emails and offer recruiters and applicants alike an easy and efficient way to schedule interviews. Time is valuable and companies often do not have time to manually sort through job applications. An ATS can simplify the hiring process and is, therefore, an invaluable tool for many companies. 
Do most companies use an ATS?
If you are applying for a position online, you are applying through an ATS. Popular job sites such as Indeed and LinkedIn have their own built-in ATS. According to research conducted by Kelly OCG, 66% of large companies and 35% of small businesses will use an ATS during the hiring process. Additionally, many Applicant Tracking Systems for small businesses are free. This is why it is so important to learn what an Applicant Tracking System (ATS) is and how to beat Applicant Tracking Systems.
The importance of tailoring your resume
ATS often categorizes resumes by their use of keywords. If a resume does not include keywords or does not include enough keywords, the resume will likely be eliminated from the applicant pool. This is why it is crucial to tailor your resume for job listings and include lots of keywords. Consider using our resume maker as you move forward.
Without the use of keywords, your resume or cover letter may not make it into the hands of a physical employee, despite your qualifications. This is why it is important to use an Applicant Tracking System resume check as well as a resume template for Applicant Tracking Systems.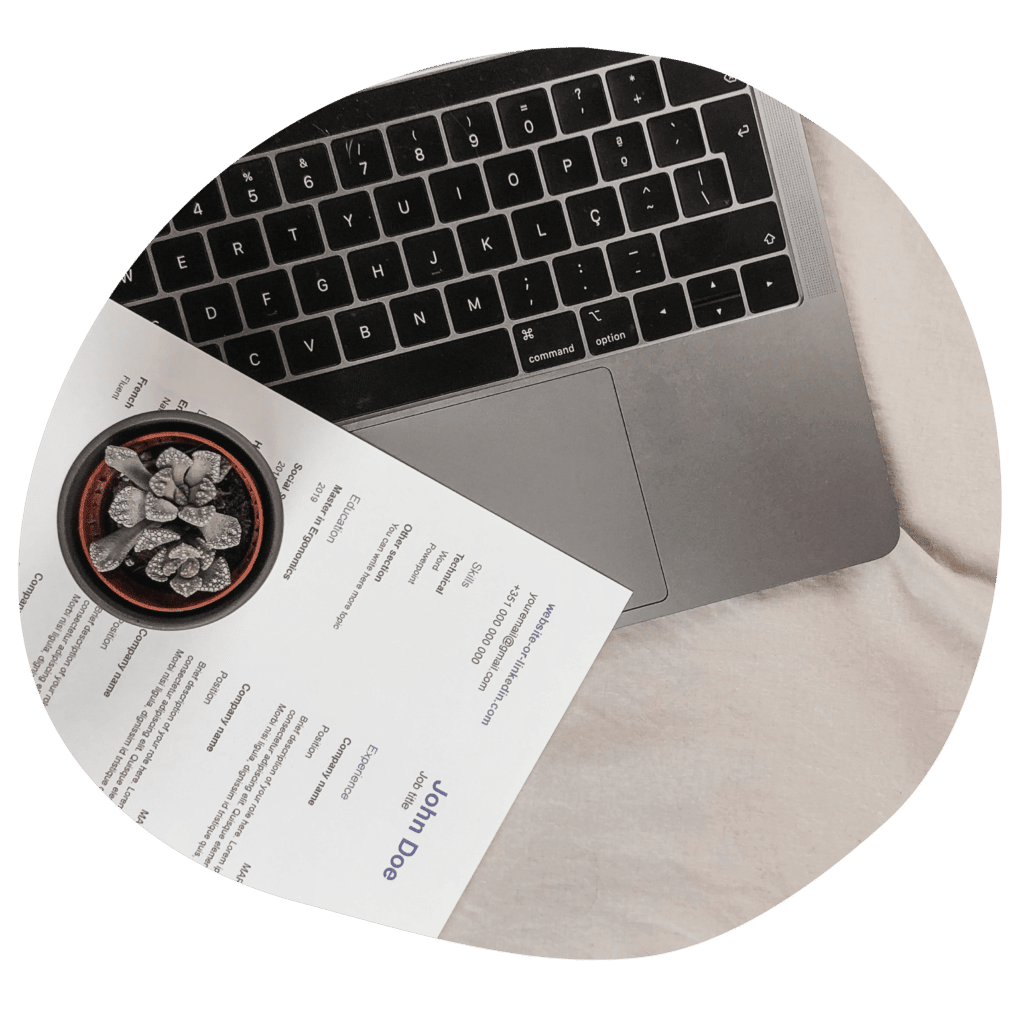 Tips for optimizing your resume for applicant tracking systems
Although ATSs are helpful tools for job recruiters and hiring committees, they can seem intimidating to applicants. Rather than feel intimidated by an Applicant Tracking System (ATS), however, use the parameters of this software to optimize your resume for Applicant Tracking Systems and ensure maximum compatibility. 
Use an Applicant Tracking System checker. Find a resume template for Applicant Tracking Systems and improve your chances of securing an interview by following this Applicant Tracking Systems list.
Identify keywords in the job listing
Highlight keywords found in the job listing in your resume. This will help ensure that your resume will remain in the system and won't slip through the cracks. Sadly, qualified candidates are sometimes overlooked, simply because their resume doesn't include enough keywords. 
Use both acronyms and long-form terms
Whenever you include keywords in your resume, be sure to list them as both acronyms and long-form terms (whenever applicable). This is because recruiters often search for applicants on an ATS by keyword as they conduct the hiring process.
For example, if you have experience in Informational Technology but only list your work experiences as IT services, or vice versa, a job recruiter may only search one of these terms. As such, your resume may inadvertently be overlooked. To avoid this, list both long-form and acronyms versions in your resume.

Save your resume as a .docx whenever possible
Typically, this is the most compatible file type with ATSs. If you use another file type, you risk having the formatting and organization of your resume disrupted. Use a .docx file to avoid technical difficulties as you apply for online job listings. 
Even though columns and tables may improve readability, these formatting decisions are likely incompatible with ATS software. As such, your resume may become scrambled and disorganized. To prevent confusion, do not use columns or tables when organizing your resume.
Even if you choose a clear, readable font, if it is not standard, an ATS may alter the font. Effectively, this will alter the formatting of your resume. To avoid this, always use a standard font. This will ensure consistent formatting regardless of the file type.

Avoid headers and footers
Although this formatting choice may improve readability, it will likely be incompatible with an ATS. Again, this may cause an ATS to alter your resume. As a general rule, avoid any nonstandard formatting decisions.
Always use standard headers
An ATS will use your resume headers to help sort data and store it in a company's database of applicants. If you use a nonstandard header in your resume, an ATS may misinterpret or skip over important data. Essentially this means that even if you include lots of keywords and are uniquely qualified for a position if your resume formatting is anything but straightforward, key details may be lost in translation.
Model your resume after a standard resume template
Modeling your resume after a standard resume template will help ensure that your headers, formatting, and organization will be properly analyzed and sorted by an ATS. There are lots of resume templates for Applicant Tracking Systems online for you to choose from. Look at Applicant Tracking System examples to get a better idea of how to proceed.

Use a chronological or hybrid resume
Chronological resumes are considered standard. They are the most familiar, with recruiters and ATSs alike. A more innovative resume format, such as a functional resume, may not be compatible with an ATS. A chronological resume, however, will easily be interpreted and sorted by an ATS. Recruiters are also most familiar with this format.
For job candidates who prefer functional resumes, consider using a hybrid resume. This will allow you to maintain some elements of a functional resume while still relying on the standard organization of a chronological resume.
It is more than likely that your resume will be sorted, analyzed, and cataloged by an Applicant Tracking System (ATS) during your job search, especially if you are applying for competitive positions or positions in large companies. Conduct more research and learn the importance of a well-written and professional resume today. 
Popular job sites, such as Indeed and LinkedIn, use their own ATS. This is why it is important to understand how an ATS operates and how to tailor your resume accordingly. Use an Applicant Tracking System resume check and a resume template for Applicant Tracking Systems to ensure maximum success. 
When adjusting your resume, make sure to use standard formatting, standard headers, and standard font. Otherwise, an ATS may convert your file and alter its formatting. Base your resume off of resume templates. This will help ensure that your formatting is standardized. 
If you feel like you could benefit from working with a career coach, reach out to learn more about our services. At Prepory, we are passionate about helping professionals reach their career goals.