Many high school students struggle to differentiate themselves from similar applicants in their college applications. When applying to selective institutions, it is imperative that you find a way to stand out and leave a lasting impression on the admissions committee. When ideating ways to distinguish themselves from the rest of the applicant pool, most students forget that colleges and universities are looking to build a diverse class that will empower one another and form a cohesive unit. This means that not every student with a perfect test score will get into Harvard and not every student body president will attend Yale. The truth is that colleges and universities are focused on striking the right balance in their student body, and this emphasis on cohort building renders unique applicants as invaluable assets in college admissions. You might be asking yourself "What looks really good on a college application?" or "How can I stand out on my application?" and it may disappoint you to learn that there is not one all-encompassing answer to these questions. The good news is that there are some general guidelines you can follow to stand out to colleges and craft an authentic and memorable college application. 
How to differentiate yourself as an applicant
The key to differentiating yourself in your application is to connect your interests to your actions in innovative and exciting ways. There are plenty of leaders and intelligent people in high school, but few students go the extra mile to find intersections between their passions and unique ways to engage with them. Once you have found a unique way to combine your interests with your actions, there is still work to be done. A memorable college application is half substance, half delivery. After building a strong foundation of engagements, passions, and past-times, you need to demonstrate how they combine to form your identity. In the end, colleges use your interests and commitments to get a better idea of who you are and then decide whether that person is a good fit for their campus. Applications that stand out depict a clear picture of the candidate by connecting their thoughts and actions to their identity consistently and cohesively. 
To leave a lasting impression, not only must the tangible parts of your application (your resume, grades, essays, etc) have a 'wow factor', the intangible components (who you are, what motivates you, etc) must be equally as impactful.
Most students think that to stand out in their college applications, they must demonstrate some type of rare skill or have done something groundbreaking. This is rarely the case, however, as practically no college or university expects a 17-year-old to have developed a vaccine or discovered a new planet. When you begin to think of ways to differentiate yourself in your application, start with broader ideas and interests. Ask yourself questions such as "What do I find genuinely engaging?" followed by "What aspect of these activities do I enjoy?".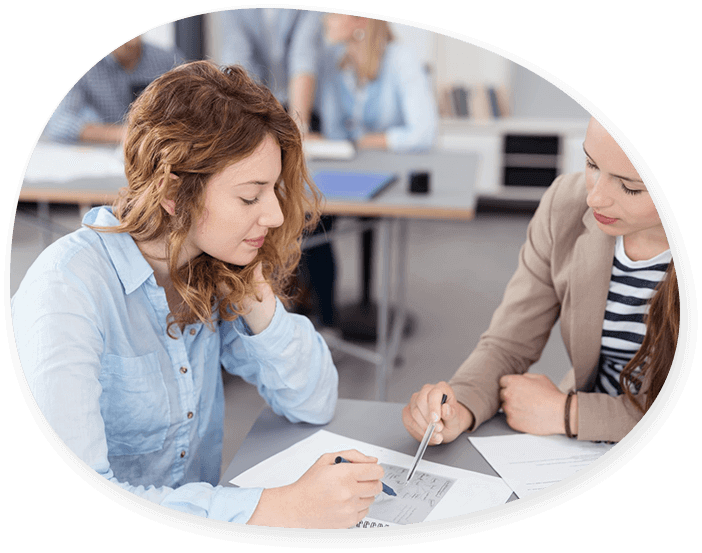 Once you have a strong understanding of who you are and what interests you, it is easier to build a college admissions profile that is both authentic to yourself and uniquely memorable. For example, let's say you are the captain of an athletic team at school and are top of your math class. You find leadership suits you well because you like bringing out the best in others and organizing people behind a common goal. Your love for math comes from its real-world applications such as statistics and data. Lastly, you know that you are genuinely passionate about personal fitness and health. None of these things individually would make you stand out in a college admissions committee, but you can combine these characteristics into something that will make your college application memorable. Perhaps you can use mathematical analysis to develop a data-driven game strategy for your team or maybe you can be the founder of a fantasy sports club that uses math to predict real-world player performances. These are just two examples of an endless list of ways to combine these interests into an actionable plan that will help you stand out in your college application. 
Ultimately, colleges and universities are more concerned with what your engagements say about you than they are with what the actual activity itself entails. Starting by asking yourself who you are and then actualizing those qualities in innovative ways is a great way to ensure you stand out in your college application and enjoy yourself along the way.
Building a student profile
As mentioned before, it is important to have a strong sense of how you want to present yourself to colleges. You always want to clearly communicate your multidimensionality to colleges and universities. What many students fail to convey about their engagements is the significance behind these commitments. When colleges see that you were involved in charity work or were treasurer of a club, they want to know how these experiences shaped your identity. Being descriptive about how specific engagements and moments helped you grow, learn or change gives colleges a clearer picture of who you are as an individual beyond grades and test scores. There are hundreds of personal statements and supplemental essays that read like a laundry list of accomplishments or a short novel about a life experience, but few of them go on to explain something significant about yourself. 
Your application is a story about you, so it is important that you portray yourself in a strong light. Truly memorable college applicants paint a vivid picture of who they are and actively connect their identity to their thoughts and actions. While you should never embellish or exaggerate on your application, many stellar students fall short in conveying their unique combination of qualities, skills, and interests to colleges. When crafting your college application, remember that you are curating a student profile that should say something impactful about you. Just like the funniest joke can fall flat with the wrong delivery, the most amazing grades and extracurriculars can feel ordinary without a story to accompany them. 
The best way to ensure you craft a strong and memorable narrative in your college application is to brainstorm and revise your application, often multiple times before your final submission. Many students rush into writing college applications without spending time to ideate different approaches they can take to the materials they will be submitting, oftentimes to their detriment.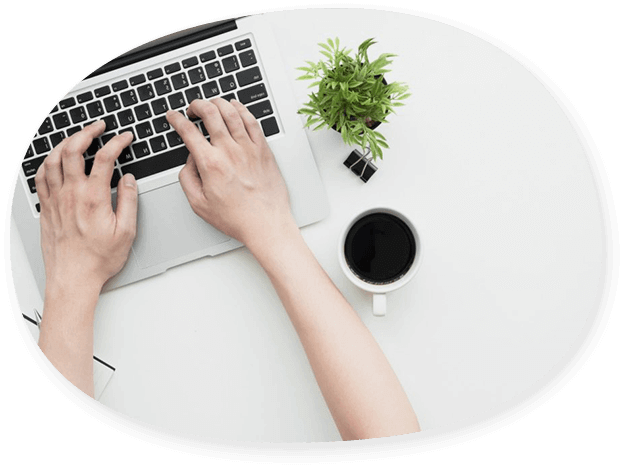 Before beginning your college application, take some time to look at the various materials the college will be asking for, and ask yourself what each of them will say about you. What message our grades and test scores convey? What can someone assume about you based on your resume? How will your relationship with your recommender distinguish you from other applicants? Asking these questions can give you insight into the central theme your application is building and what aspects of it can use some reinforcement.
Understanding which areas of your identity are thoroughly displayed in your application before you write your supplements (the additional essays colleges ask for to get a better understanding of who you are) can give you an upper hand by allowing you to focus your writing on more underrepresented aspects of yourself. Once you complete the brainstorming phase and feel like all the materials you will be submitting have portrayed a coherent student profile, have others look over your application. Make sure to give reviewers of your application the entire picture, including your grades, extracurriculars, essays, and class choices, as this will best simulate how an admissions officer will receive your application.
Once they take a look at your application, ask them questions such as "What three adjectives would you use to describe me based on my application?" or "What type of person would you say I am after reading over my application?". It is important to remember that strangers are the ones reading your application, so first impressions really matter.
Hopefully, your application delivers the message you intended it to and your reviewers' responses align with your intended messaging. If not, ask for some feedback in order to identify what aspects of your application were confusing or underwhelming. A strong application is typically brainstormed and revised a couple of times before submission. In the end, the best applicants differentiate themselves by showing why they are great assets to the college's campus. If your application leaves little doubt as to who you are and why you stand out from the crowd, then your application will resonate with colleges for both its comprehensivity and assuredness.
There is no formula to crafting a memorable college application, but through careful consideration of who you are and how you want to convey that message, you can distinguish yourself from similar applicants to even the most selective institutions. Whether your application is due in four weeks or four years, remember to be intentional with your application. Think about why you made certain decisions throughout high school and how those decisions have impacted you. There is potential for a memorable college application regardless of which clubs you were in or what your grades were. Leaving a lasting impression on your application is as simple as being true to yourself and convincingly expresses how you are a unique asset because of your identity.
Through some thoughtful introspection and a detail-oriented approach, your application can be the one that admissions officers remember for years to come!