The ultimate guide to a successful senior year and the college application process crafted by college admissions experts. 
Senior year is the final step before you enter your future after high school. The fact that there are countless opportunities you could pursue may feel a bit daunting. Deciding how and where to spend the next four or so years of your life may be one of the biggest decisions you've made yet. So, as you work on the college application process throughout the fall, it is important to keep in mind what you want to get out of a higher education. What do you want to learn to what end goal and where do you want to accomplish this? College is a place for you to explore what interests you and who you want to become in a community that encourages you to do so.
First Steps
As you begin the college application process, it is important that you first distinguish between schools that are well-ranked and have a good reputation and a school that is a good "fit" for your academic, social, and professional needs. The most prestigious school may not be the same as the school that enables you to thrive in all dimensions of your life. You can read more about finding your best "fit" here.
The most important part of the college application process is building your college list intentionally. Each school on your list should be a good "fit" for you and you should have at least a handful of specific reasons why you've placed that school on your list. Never apply to a school just because you've heard the name from a friend or saw it on a list of great schools. Shoot for a list of 12-15 schools that you are legitimately interested in. Try to get an even spread of schools that will admit you, are over 50% likely to admit you, and those that will be difficult to get in to. College Board's Big Future search engine is a good tool to use when beginning your search. Once you have developed your well-researched college list, you can begin the college application process in earnest.
What to Prepare Your Senior Year
It is important to start the college application process as early as possible, especially if you are considering applying to competitive and highly selective schools. Maximizing your standardized test scores requires many study hours and getting that perfect personal statement requires many drafts. The more proactive you are in preparing your application materials, the more competitive your application will be.
Although junior year is one of the most important years of your high school career, senior year is where you'll tie everything together with a nice, big bow. Starting the application process before senior year is in full swing will help you remain on track if you decide to apply early action and/or early decision to your top college(s). Early action and early decision applications [see description here] are generally submitted in November of senior year. After you complete any early applications, you will want to move on to tackle your regular decision and rolling admission deadlines during the following months.
Here are some things to check off your list senior year as you complete the college application process: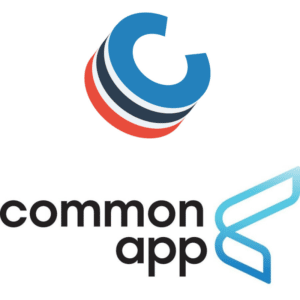 Complete the background portions of your application(s). The two most used college application platforms are the Common Application and the Coalition Application. Additionally, some colleges and universities utilize their own application platform. Schools that use their own platform include Georgetown University, the University of California school system, and MIT. Whatever platform you're using, you will have to complete in-depth background sections that include your family, academic history, and work/volunteer history. Once you have your college list, you'll be able to see which platform(s) each school uses.
Write your personal statement. The personal statement is often one of the most difficult parts of the college application process. It presents the chance for you to be creative, to be reflective, and to express your aspirations and share your inspirations. It is a vehicle for you to communicate how you came to be, what you've done so far, and where you hope to go. Personal statement prompts are provided by both the Common App and the Coalition App. Schools that use their own application platform will provide their own prompt(s). You should start as early as possible to leave time for feedback from trusted teachers, mentors, and friends.  You can learn more about writing the personal statement here.
Typically, the personal statement prompts for the Common App and Coalition App do not change much from year to year. Past personal statement prompts include:
"Describe a problem you've solved or a problem you'd like to solve. It can be an intellectual challenge, a research query, an ethical dilemma – anything that is of personal importance, no matter the scale. Explain its significance to you and what steps you took or could be taken to identify a solution." Common App, 2019-2020
"Describe a time when you made a meaningful contribution to others in which the greater good was your focus. Discuss the challenges and rewards of making your contribution." Coalition App, 2019-2020
"Discuss an accomplishment, event, or realization that sparked a period of personal growth and a new understanding of yourself or others." Common App, 2019-2020
Write any supplemental essays. Like the personal statement, supplemental essays are another opportunity for college admissions officers to get to know you and how you think. There is no one right way to answer supplemental essay prompts. What matters most is that you answer the prompt in an engaging, sincere, and interesting way that showcases who you are and what makes your thoughts and perspectives unique. And, like the personal statement, you should always leave time to receive and implement feedback on how to improve your essay. To learn more about supplemental essays, check out our blog post here.
Finalizing your SAT and/or ACT test scores. Your last chance to take a standardized test for a particular college application will be about a month before the application's deadline. If you decide to take the SAT and/or ACT again during this year, be sure to study plenty before the re-take. Some colleges have a test score policy that requires you to submit all test scores, so take each test seriously and prep beforehand. If you have tried both tests and want to test again, pick your favorite and focus on studying for that one. Other colleges have a test-optional policy that does not require you to submit standardized test scores as part of your application.
Khan Academy has great SAT prep resources and the College Board has 10 full sample tests with solutions online. For the ACT, Kaplan has a daily practice question, as well as 20-minute ACT prep workouts.
Take any required SAT subject tests. If you are applying to highly selective schools, they may require or highly recommend that you submit scores from 1-3 SAT subject tests. If some schools on your college list require subject tests, consider taking the tests that correspond to your AP coursework. For example, if you are currently in AP Calculus AB and AP U.S. History, you might take one or both of the math subject tests and the U.S. History subject test.
Practice questions for each of the subject tests can be found here on the College Board website.
Gather and/or complete additional application materials. Application requirements can vary greatly across schools. Be sure to keep a detailed checklist of requirements for each of your schools. Your checklist will include some or all of the following:
A copy of your transcript(s). Your high school transcript will be sent to each college/university to which you are applying. Additionally, if you are a dual-enrollment student at a local community college or university, you may be required to submit your transcript from there as well.

Depending on the school, you may be required to submit 1-3 letters of recommendation from teachers and/or a letter from your school counselor. Some schools may allow you to submit letters from a volunteer/work supervisor or a coach.

An interview may be an optional part of your application process. If you are able to sign up for an interview and/or are offered the chance, take it! Interviews may be conducted in person with an alum of the school, over video chat, or over the phone. You may have to sign up to be offered an interview, so be sure to check the interview policy for each of the schools to which you are applying.

A high school résumé may be an optional or required component of your college applications. Should you choose to interview with an admissions officer or alum as part of your application process, you'll want to have a resume ready to bring with you.
Complete all financial aid application materials. Financial aid application requirements can vary greatly across schools. Be sure to keep a detailed checklist of requirements for each of your schools and their deadlines. Your checklist will include some or all of the following:
Fill out the FAFSA and add all of the colleges/universities you're applying to. The FAFSA opens on the 1st of October each year. It is best to complete it as soon as you can and no later than December of your application year.

Fill out the CSS Profile for private colleges that request it. The CSS Profile is used by some private schools to determine who receives financial aid from the school itself.

Upload required documents to IDOC as high-quality scans. After completing the CSS Profile, some schools will want you to upload select financial documents to IDOC in addition to completing some forms provided through IDOC. Some schools will also have you complete their own financial aid worksheet through IDOC.
Keep up with your grades. It is important that you maintain your grades during senior year and continue to do well in your classes despite your added busyness. Many of your schools will be looking at your grades from the fall semester before they make their final decision.
Here are some things to check off your list senior year once you finish the college application process:
Review your application decisions. You will likely hear back from schools during various times of the year. Once you receive all of your college acceptance letters, you will want to compare the pros and cons of attending each institution extensively, as well as their financial aid offerings.  If you are comparing financial aid packages across a number of institutions and want help understanding and thinking through your options, check out our post on college financial planning! If you are waitlisted at your first-choice institution, you might consider writing a letter of continued interest communicating that you remain interested in attending their school over all others.
Visit your schools when possible. If you are able to visit any of the schools you have been admitted to, take advantage of this! Most schools have admitted students days where you can go to campus, attend informational sessions, and ask all of your questions. Alternatively, view virtual tours on college websites and/or Youtube and ask any questions to admissions officers over the phone or via email.
Make a decision. Once you decide which college or university you will be attending, you will need to formally accept the offer. This acceptance may require a deposit to secure your enrollment. Further steps may include securing housing, signing up for orientation, registering for classes, etc.
Preparing for Success
Deciding to go to college is a big decision, as is deciding where to go to college. Getting an early start on the college application process and keeping your focus is crucial for allowing yourself the time to thoughtfully plan out this next phase of your life. With a world of opportunities ahead of you, please consider using the college application process checklist below as a guide for your senior year.
Download our College Planning Checklist for Seniors to make sure you're checking things off your list throughout the school year!
Have more questions about how you or your child can thrive senior year? Contact us by filling out the form below!