You've applied to a bunch of jobs, maybe you received 0 calls, maybe you had a couple of phone interviews that didn't lead anywhere, maybe you even sniffed the finish line but it slipped away in today's competitive market. In any case, cold emails are a great way to stand out in a sea of applicants. It requires time, attention to detail, and research!
Understanding how to write a cold email for a job is an art, here's how to create a masterpiece.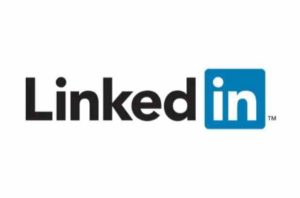 1.Choose the right person – You want your email to land in the inbox of a person that is involved in some capacity to the hiring process at the company. Start with looking at the company's website and searching for a staff directory page. This is often listed under "About Us" as: Meet The Team, Who We Are, Our Leadership or any variation of these phrases. You are looking for someone with Human Resources in their title or the person in charge of the department you are seeking to work in. If you are looking at startup companies, you will likely not find someone with a Human Resources or Hiring Manager title. In that case, you want to look for someone with an Operations and/or Administration title. LinkedIn is also a great source to search for the right person. Search for the company name and select "See all X employees on LinkedIn." Again, you are looking for employees with Human Resources in their title or the person that manages the department. You can cross-reference the name you found on the company site to LinkedIn to put a face to a name. If they are active on LinkedIn, learn more about their role at the company and their interests.
2. Find their email – In an ideal world, you would find the email on the company website. If it is not on the website, google search their full name and the company name. Scan through the top hits you see and you may find an email in the top few hits. You can also find them on LinkedIn and add them if you have a mutual connection, or if you have premium. If not, guess the email. Below are the most common email formats I've seen over the years:
Jane@company.com (first name only)
Jdoe@company.com (first initial, last name)
Jane.Doe@company.com (first name.last name)
JaneDoe@company.com (first name last name)
*We are trying to email Jane Doe at Career Coach Company
3. Address the person correctly – Consider the kind of company you are reaching out to. If it's a young start-up company, a first name is great. If it's a large, traditional corporation, use a traditional salutation and last name greeting. Even if it's a small company but in a traditional industry (e.g. law office) stick to a traditional salutation. Also, double, triple, quadruple check the spelling of their name. A lot of people get offended when their name is spelled incorrectly. It demonstrates a lack of attention to detail. It is the first thing they read when opening the email and you could lead to the immediate closing of the email.
4. Open with a warm greeting – If it's December, a simple acknowledgement of the upcoming holidays and/or the new year: "Hi [name], I hope everything is well and you are ready for the new year!" If it's spring and you live in a northern state, an acknowledgment of a smooth or rough winter ending could be another icebreaker. "Hi [name], I am glad to have made it through another rough winter." This is a great time to bring up any possible connections. If you had a former employee pass along the hiring manager's name, mention them. "Hi [name], my friend and former employee of [company name] passed along your name and email."
5. Make a connection – Using what you found on the company website and LinkedIn, make a connection based on something beyond their role at the company. Maybe the two of you went to the same college, 'like' the same nonprofit on LinkedIn, or worked at the same company in the past. Make it a point to connect your interest to theirs. "Hi [name], I hope everything is well and your new year is off to a great start. I have been researching [company name] and noticed you also went to the University of Florida – go gators!"
6. Get straight to the point – After your greeting and connection, get straight to the point of why you are emailing them. If you are writing in regards to a job posting you saw, address the role. If you are writing for a general work opportunity at the company, say that and discuss how your skills could translate to a number of roles. Your email should be short and sweet. Limit the email to 250 words and space your sentences to mini paragraphs to make it easier to read. One block of 250 words can be overwhelming and could lead to the person exiting your email without reading it.
7. Be specific – Why do you care about this company and role in particular? Are you considering a career change? Are you looking for an internship, consultant role, full-time, or part-time? What is your work background? Do you want to work for a large company? What qualities do you possess that make you an ideal candidate for this role? Do not simply list out vague and open-ended qualities such as hard-working and detail-oriented.
8. Make a request – Be clear and start small. Request a time to chat on the phone, or grab a cup of coffee near their office. Cold emailing is inherently an aggressive tactic to grab someone's attention. It requires thoroughness and respect to ensure you do not come off as forceful. Do not flat out ask for a job in the email and avoid demands such as, "call me at 123-456-7890."
9. List your availability and ask them for theirs – Keep your subject line short and simple. It should be less than 10 words. Below are a few scenarios:
If anyone referred you to the hiring manager: "Inquiry on [job position] – [name] referred"
If your experience matches what they are seeking, you can mention that in the subject line. For example, let's say you are interested in a social media manager position and you have 4 years of experience as a Social Media Manager "Experienced Social Media Manager seeking an opportunity with [company name]"
Lastly, you could generically put "Inquiry on [job name]"
10. Include your email and phone number in your signature – Make it easy for the reader to know how to contact you. If you have a solid Linkedin profile, meaning you have a clear profile picture, up-to-date and accurate reflection of work experience, and connections, including your Linkedin URL in the signature.
11. Build your LinkedIn profile – If you are sending a cold email for a job, have a nice LinkedIn page. The same way you are researching people, the person that reads your email could search your name. LinkedIn is a commonplace for professionals to connect. Now, how to make LinkedIn work for you? Assure your profile picture is a clear one of your face, preferably looking at the camera and smiling. Have a headline that includes keywords of job titles you are looking for. Your work experience will be up-to-date and accurate. Also, have brief descriptions under each job title that highlight your major accomplishments.
12. Review your social media pages – If they are public, is there anything you would not want an employer to see? If so, either delete or archive the post. If you are scrolling down your instagram or twitter, see a post and hesitate on whether or not it's appropriate, remove it. Alternatively, you can switch your profile to private. If you opt to switch to private, still ensure your biography does not have any curse words or other inflammatory language. A platform like Instagram could be a chance for you to showcase your skills in managing a social media page or artwork. This could be beneficial for jobs like social media coordinator, graphic designer, or marketing associate.
13. Attach your resume – Attach your resume as a PDF, not a Word document. A Word document can be accidentally manipulated or the format can change when it is opened on another device. Converting your resume into a PDF will minimize room for error. Your resume is your foot in the door. Even if your cold email is stellar, a poor resume will guarantee no response. Consider hiring a resume writer or scour the internet for tips and examples. Also, if you are a student or alumni, you may go to your college career counselor at the career center for assistance. Review your resume to check for any mistakes.
14. Proofread your email – Proofread your email for spelling errors, grammar, and overused words. You want to make a great first impression. Allowing a friend or peer to review it also helps. After working on the same email consistently, sometimes it is hard to catch the easiest of errors. It would be contradictory to state you are a detail-oriented person with spelling errors in your resume or email. This is an opportunity to present yourself as a strong candidate with solid writing skills.
15. FOLLOW UP – Everyone is busy. Inboxes get cluttered and sometimes emails get lost. Follow up on your email 2 days later. If you really want the job, do not be shy to demonstrate your interest. Avoid sending cold emails on Fridays, especially if it's summer. Summer Fridays are common, particularly in the Northeast, and people are commonly out of the office early or not in the office at all. Generally, people are ready for the weekend and don't want to add to their to-do list. If you send your email on Monday, you can follow up on Wednesday and hope to hear back before the end of the week.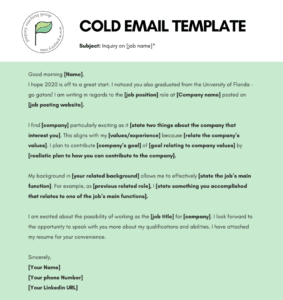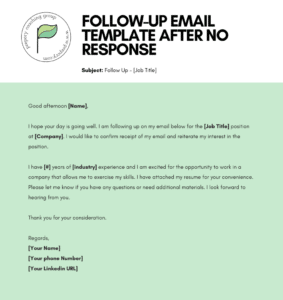 There you go, you got the formula – research away! Remember, worst-case scenario, you get no response, so what? Best case scenario, you land the job you want.
Alejandra Hernandez