You made it! Congratulations! 12 years of your life culminate at your high school graduation. People say 12th grade is the easiest year (maybe because they suffered from senioritis) but that doesn't mean that you shouldn't put in the effort. It also doesn't mean to stay head-on in your books. Live in the moment and learn to balance your life adequately. Read some advice below that will help you elevate your senior experience. 
Put everything into context
It is your last year of high school. The reality is, the vast majority of the people around you are not going to be 'main characters' in your life. Let this thought break down your barriers and allow yourself to step out of your comfort zone. It is also your last year of high school, the last time you will be in the same place with the people you've probably grown so accustomed to. Take this opportunity to celebrate all your last first moments, attend school events you usually didn't, and perhaps even talk to people you never have. Don't have any regrets, do everything you intended this last year.
Start the college applications as early as you can
This will save you a lot of stress later on. Start drafting up several essays and develop the strongest one. Take advantage of your school counselor. They are there to help you deliver strong statements and supplements. Don't be afraid to ask your family members or close friends your trust for college application essay feedback. The more perspectives you have on your essay, the better it will be. Maybe even consider outsourcing and hiring a professional to help you polish your craft.
Spend some time with your family and loved ones
If you are planning to move away from college, chances are you won't see your family as often as you do now. Even though you might feel all grown up and mature, the truth is you're probably more dependent than you think. You will miss your family and loved ones more than you anticipate. Make sure to spend a lot of quality time with them before the end of your senior year. They will also appreciate it more than you would think. 
Stop fretting so much about college and your future plans
I know it's hard to listen to all your classmates and the buzz they make. They seem to be so secure in their future plans and decided on a major and a college of their dreams. Don't fall in for the illusion. Truth is, more than 30% of undergraduate students change their major at least once. Don't fret if you don't have your life planned, if your major is undecided, or you don't know where to go to college. It is not the end of the world. Remember there is always a plan B, like transferring or taking time off to figure things out.
Rejections are not the end of the world
Don't value yourself off of your acceptances or rejections. You did not get accepted somewhere not because you were not good enough, but because the chances of you getting in were very slim in the first place. Remind yourself that the pool of applicants is so big, that sometimes things are not going to go the way you want them to. If you don't get accepted into your "dream school", IT'S NOT THE END OF THE WORLD. The value of your education is not measured by what college you go to, but by how hard you work and how you take advantage of the school's opportunities. 
Learn to take care of yourself
This sentence seems pretty redundant, as you probably think you've taken care of yourself since forever. However, I wouldn't say that taking care of oneself is only having coffee for breakfast and then instant ramen for lunch and dinner… because of this, learn how to cook. This will assure you will be keeping yourself up to nutritious standards and you will be able to feel more independent when you go to college. Start getting accustomed to routines and fit in enough time to study, exercise (even if it's just going on a walk for 30 minutes), and sleeping. Also start doing more things that you maybe don't usually do to become more independent. Make sure to also focus on self-care and determine when it's time to take a break and experiment with what it means for you to decompress. It can mean a movie night with snacks or having a long bath and an extended skincare routine after a long day. 
Make sure you are using all the free time you have productively. Try being a tourist in your city and see places you have never seen before, rest, pick up a new hobby, and most importantly, spend time with your family, friends, and loved ones. Picking up all of these activities and becoming more proactive about your times will help you when you start college.
However, don't slack off… until you are able to
Worst case scenario, you do get senioritis. Try hard to avoid getting it the first semester. You still need strong grades to send off for your mid-year report. After you have been accepted to colleges and you feel like you can let go a little, do so. However, still, keep your grades at a decent range and don't go too far off from the grades you were originally getting. Remember, colleges can still rescind your application… 
Stop comparing yourself with your classmates
As humans with predisposed human traits, you are more likely than not to try to compare yourself with your classmates. Everyone is different, therefore you need to stop trying to bring yourself or other people down because of where they did or didn't get in. Try to mind your own business and remind yourself that this is your life and you are the main character, not those other people.
Start earning and saving for college
If there is any way you can start trying to save up for college, do it. Finding a job will not only help you contribute to your college funds, but it will show you are responsible and motivated when you start applying to college. When you have already been accepted somewhere, try starting to browse in or around your college. If it's available, apply early to make sure you have a spot secured for when you start.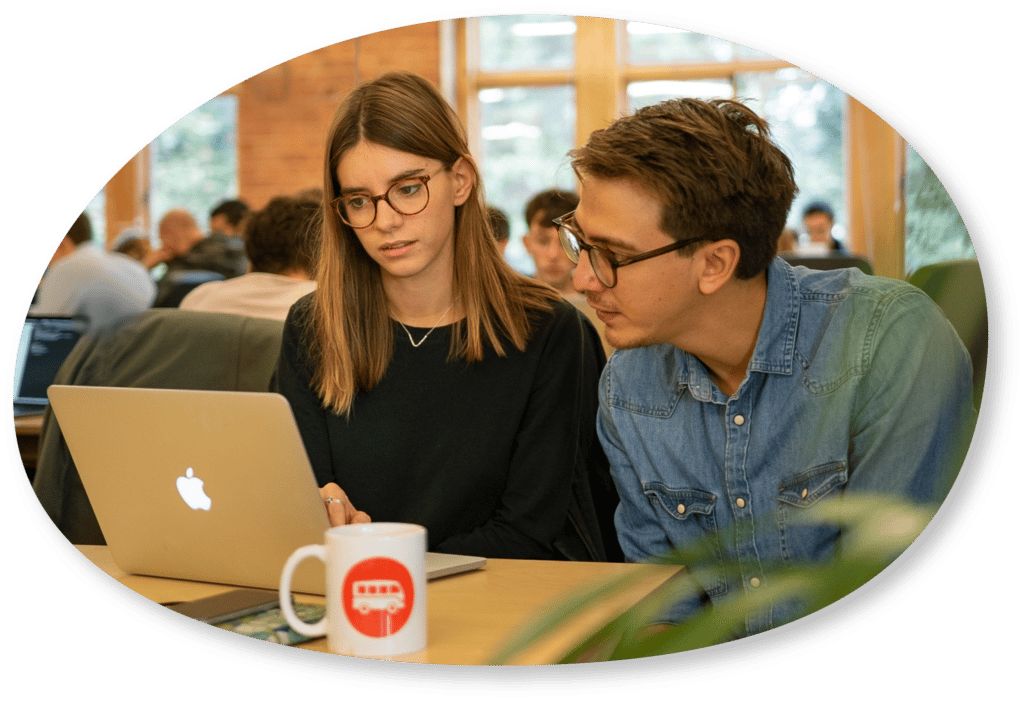 Your last year of high school is just as important as your junior year. It's important that you finish strong so the admissions committee knows you're invested in your studies. Our college counseling program's student-centric approach focuses on making the student as well-rounded, but competitive as possible no matter where they are in the college application process.