The gallery below contains a collection of summer programs, volunteer opportunities and internships available to high school students. We have included opportunities that range across all grade levels, budgets and academic interests. This gallery is updated regularly and includes links to and details about each respective opportunity. We are proud to offer public resources to open new doors for students and guide them on their path to collegiate success.
All
Summer Program
STEM
Merit-Based
Arts
Internship
Volunteering
South Florida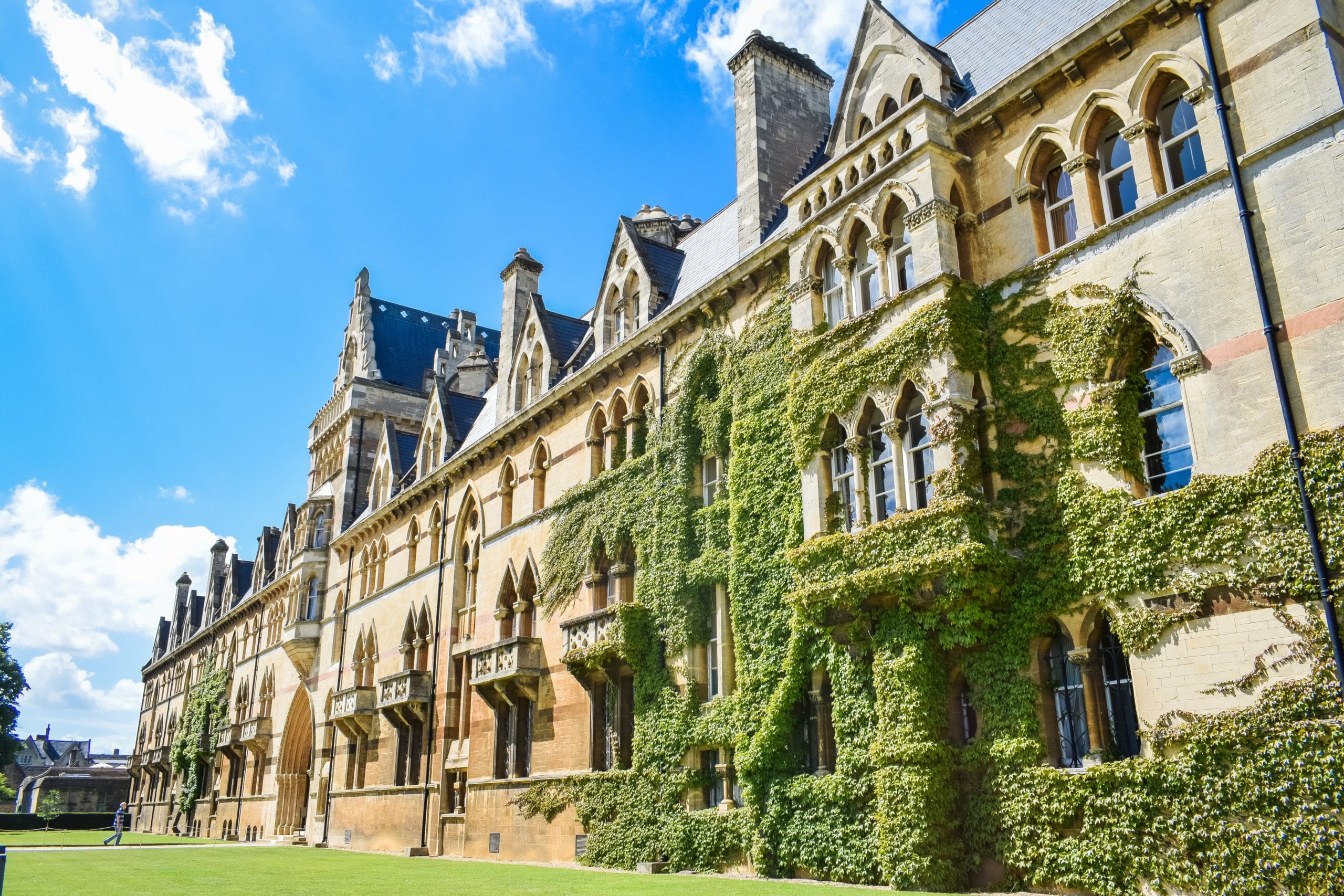 MIT MITES/MOSTEC Program
The six-month MIT Online Science, Technology, and Engineering Community (MOSTEC) program serves rising high school seniors from across the country – many of whom come from underrepresented or underserved communities. Students selected to participate in MOSTEC demonstrate in their applications a strong academic record and interest in science and engineering.
Deadline: February 1st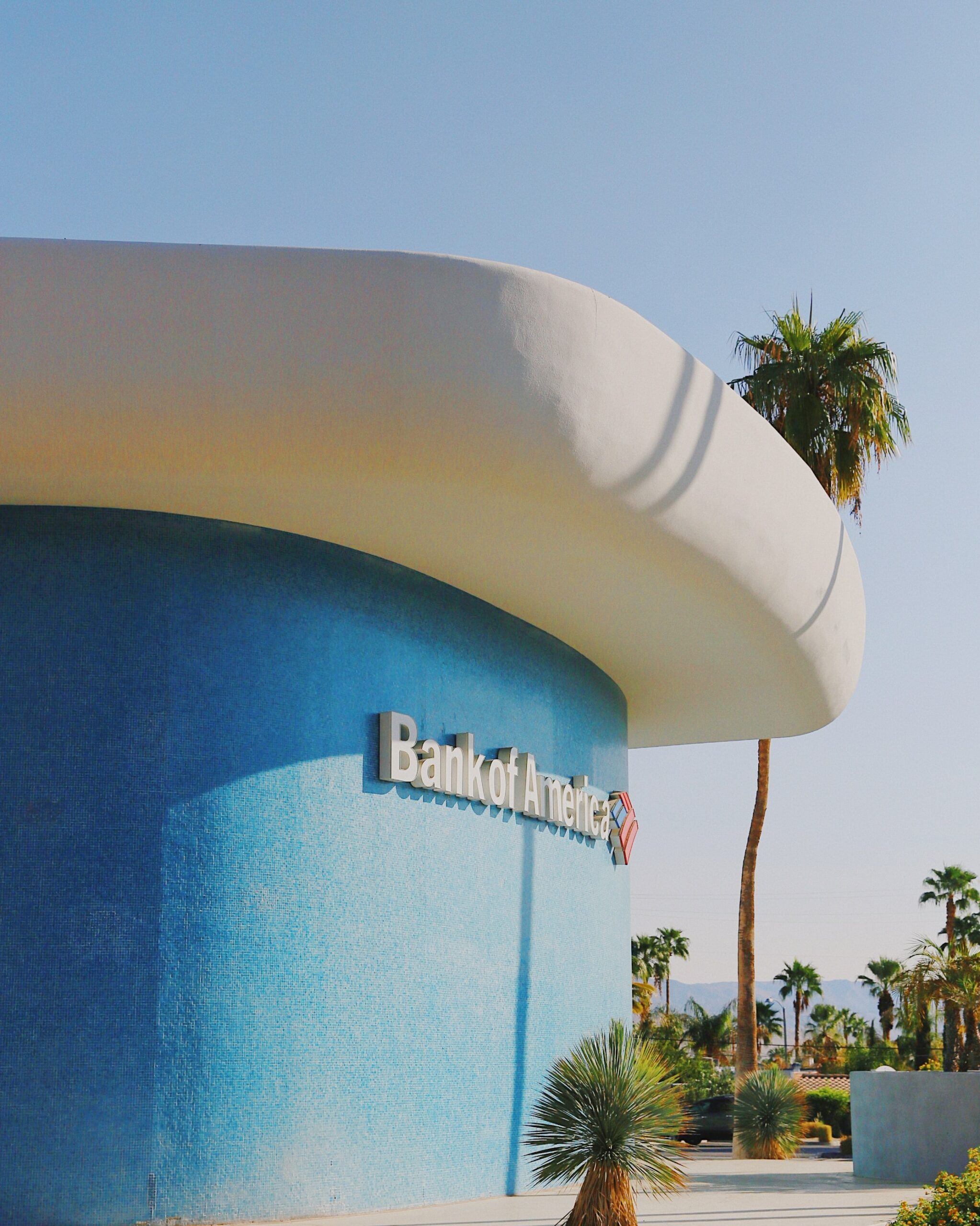 Bank of America Student Leaders
As a Student Leader, you will participate in an eight-week paid internship at a local nonprofit organization where you will learn first-hand about the needs of your community and the critical role nonprofits play. In addition, you will learn valuable civic, social and business leadership skills. Each Student Leader will attend the Student Leaders Summit held in Washington, D.C. where you will learn how government, business and the nonprofit sector work together to address critical community needs.
Deadline: January 28, 2022 @ 11:59 pm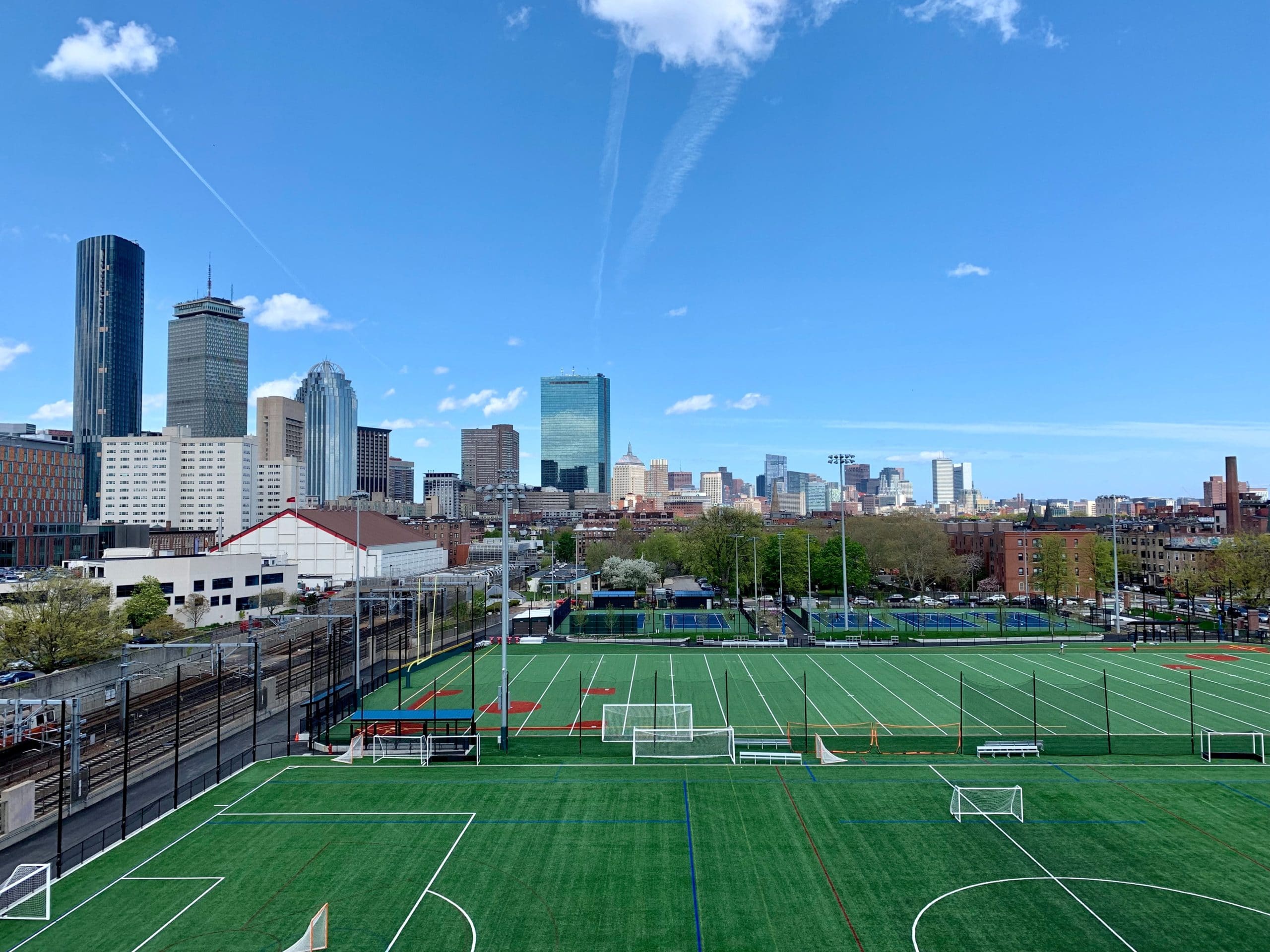 University of Chicago Neubauer Summer Scholars
The Neubauer Family Adelante Summer Scholars program brings talented rising high school seniors to the University of Chicago to get an early taste of an exceptional college experience.
Deadline: March 9th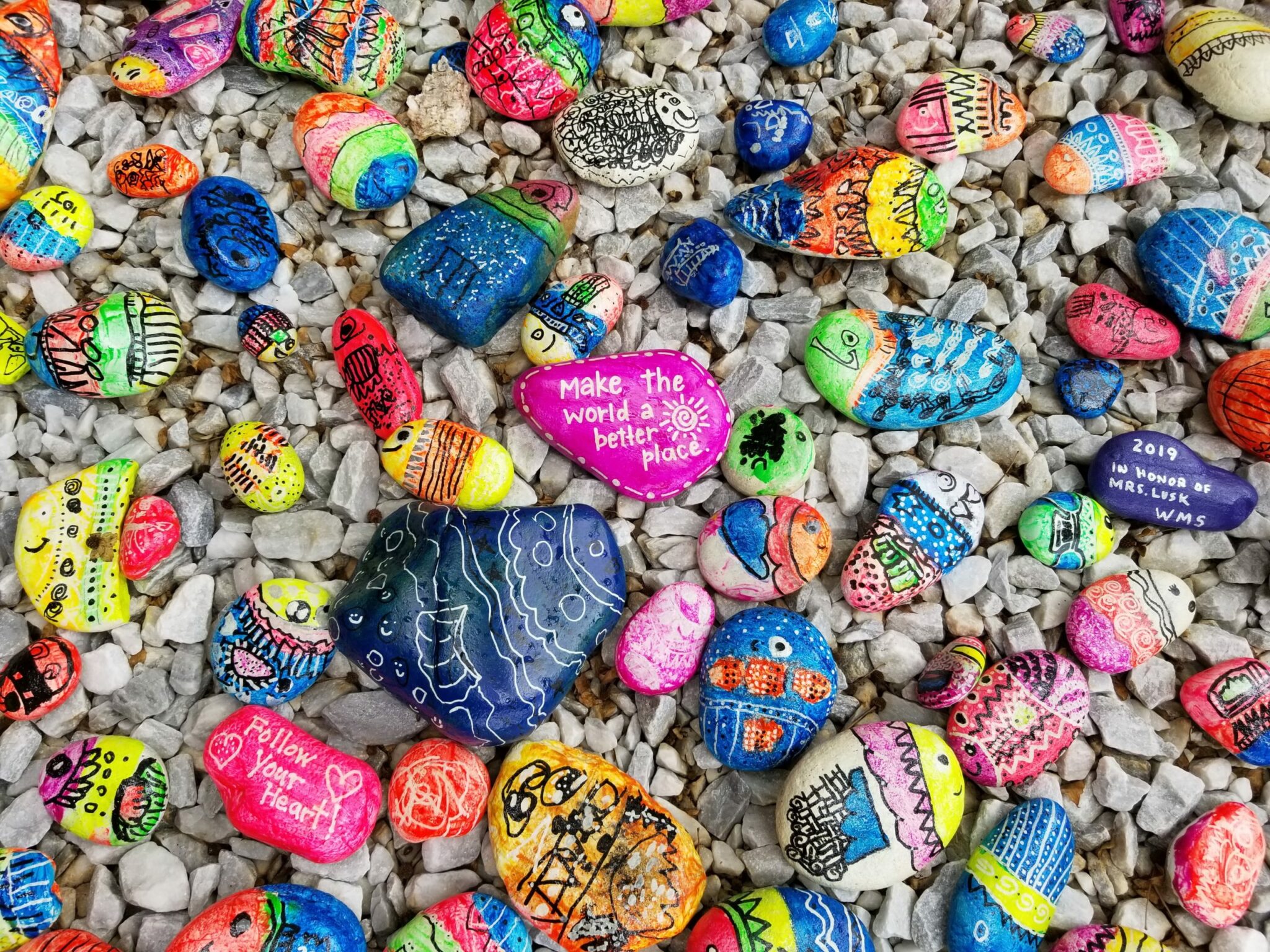 Best Buddies
Best Buddies International is a nonprofit 501(c)(3) organization dedicated to establishing a global volunteer movement that creates opportunities for one-to-one friendships, integrated employment, leadership development, and inclusive living for individuals with intellectual and developmental disabilities (IDD).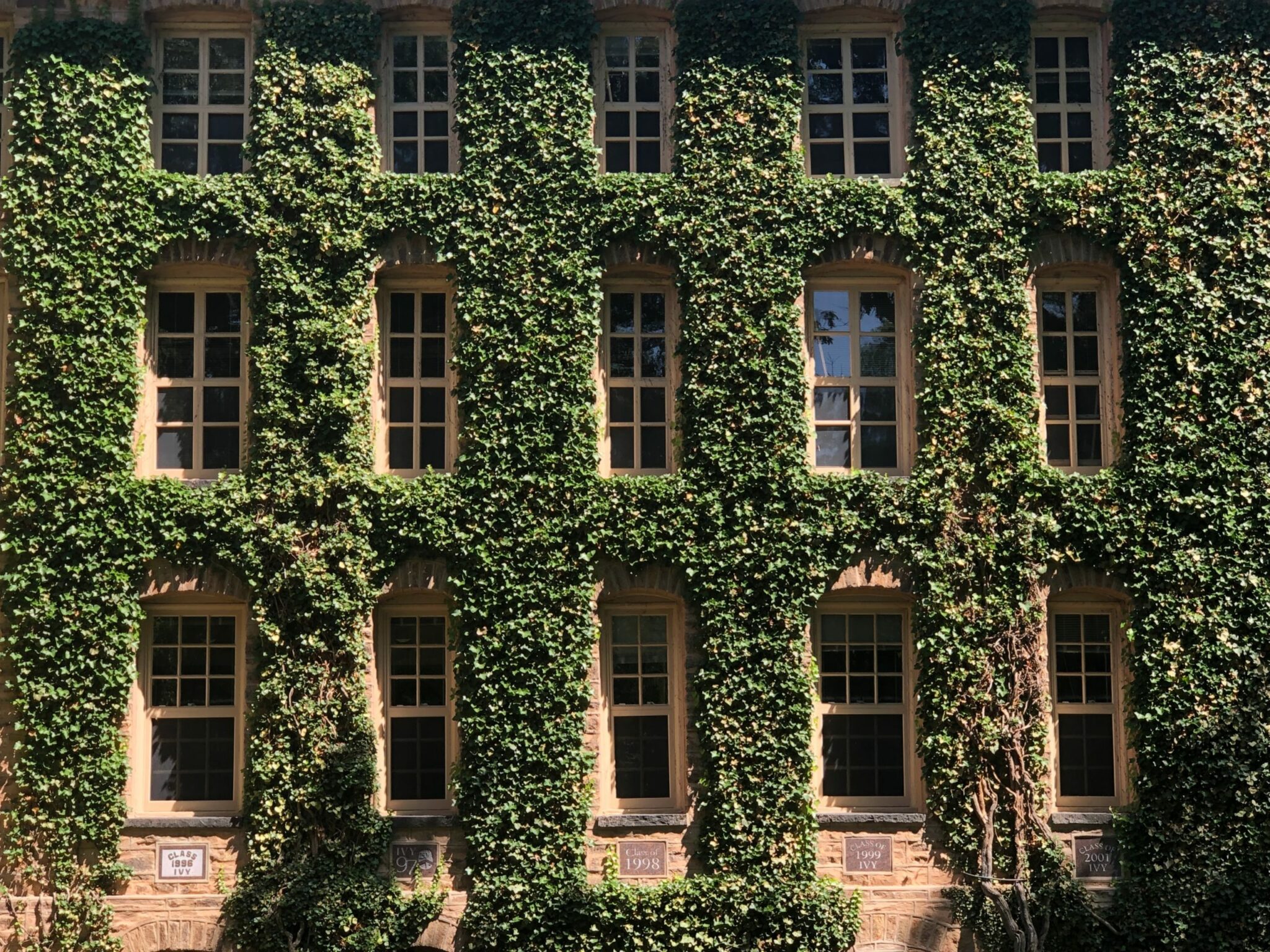 Princeton Summer Journalism Program
The Princeton Summer Journalism Program (PSJP) is one of the only programs of its kind offering a free, innovative residential journalism and college prep institute for high achieving high school juniors from low-income backgrounds.
Deadline: February 28th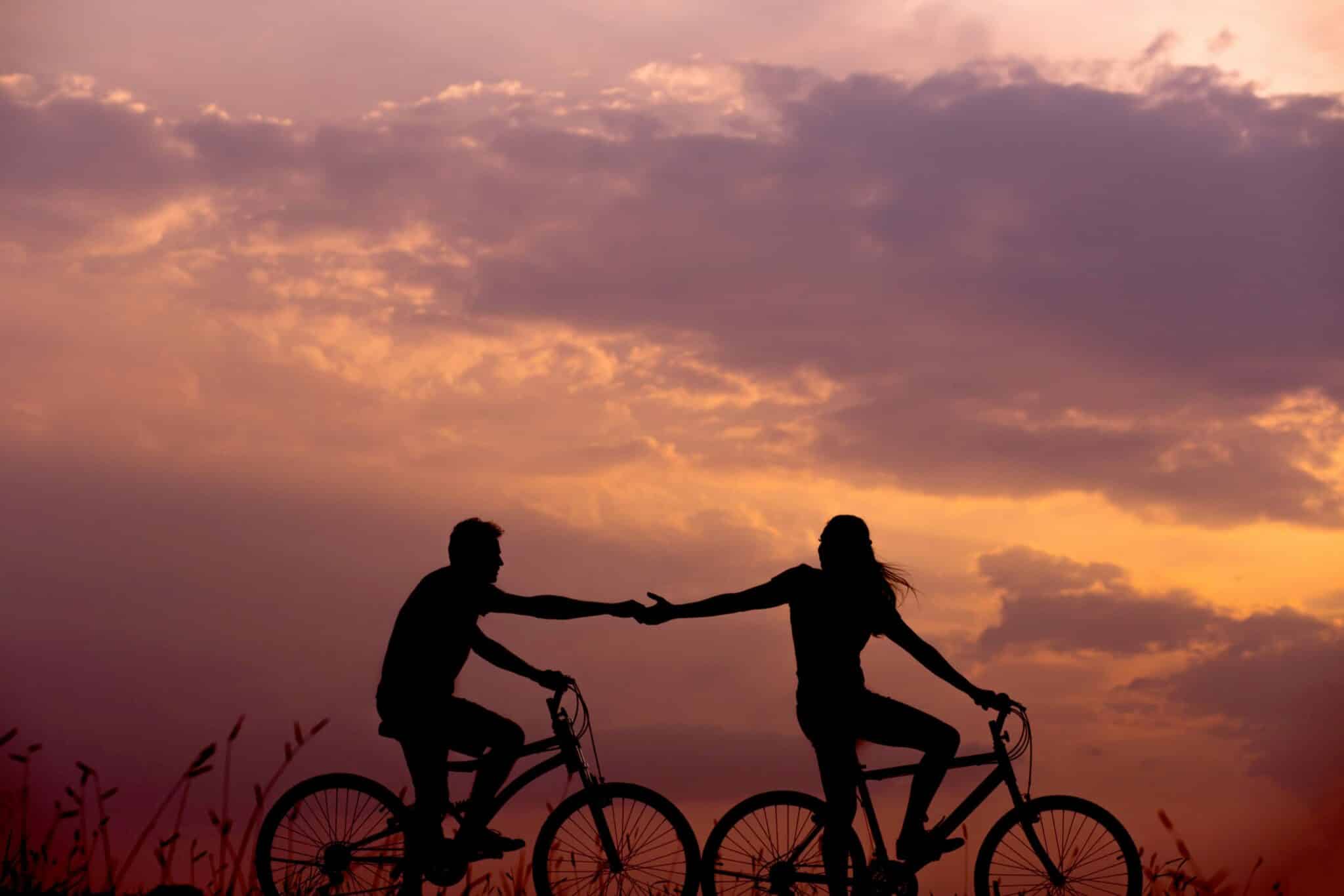 Best Foot Forward Foundation
Best Foot Forward is a 501(c)3 agency that offers programs for foster care youth to provide the opportunity for academic success. A non-profit agency based in Palm Beach County, Florida, Best Foot Forward implements several programs aimed at specific age groups. Each program provides guidance and support for children through a team-oriented approach.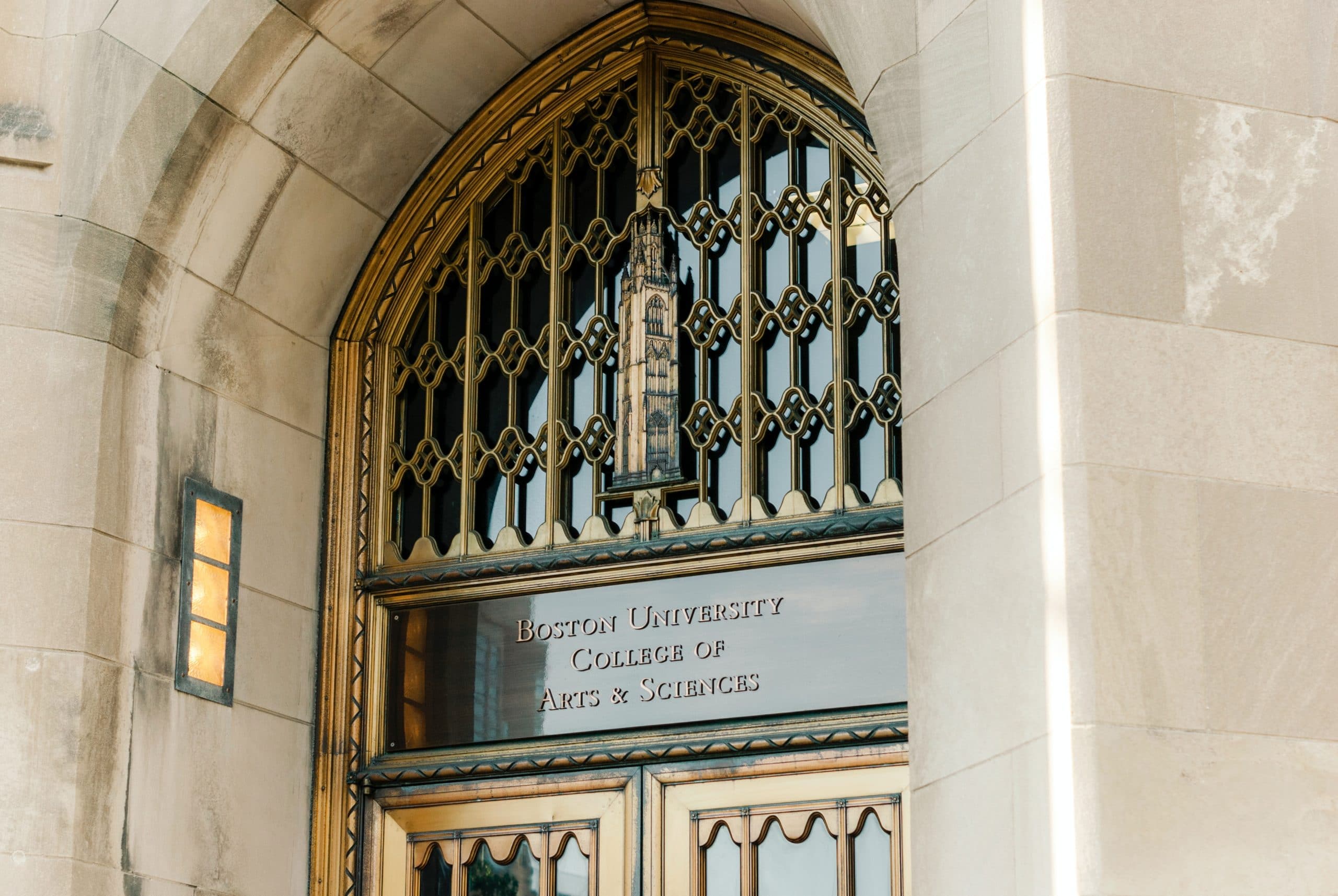 Boston Univeristy RISE Internship/Practicum
If you're passionate about the sciences and are a domestic student currently in your junior year of high school, we invite you to apply for the Research in Science & Engineering (RISE) program. You will spend six weeks at BU conducting university laboratory research with some of the nation's brightest scientific minds while advancing your STEM knowledge and skills.
Deadline: February 14th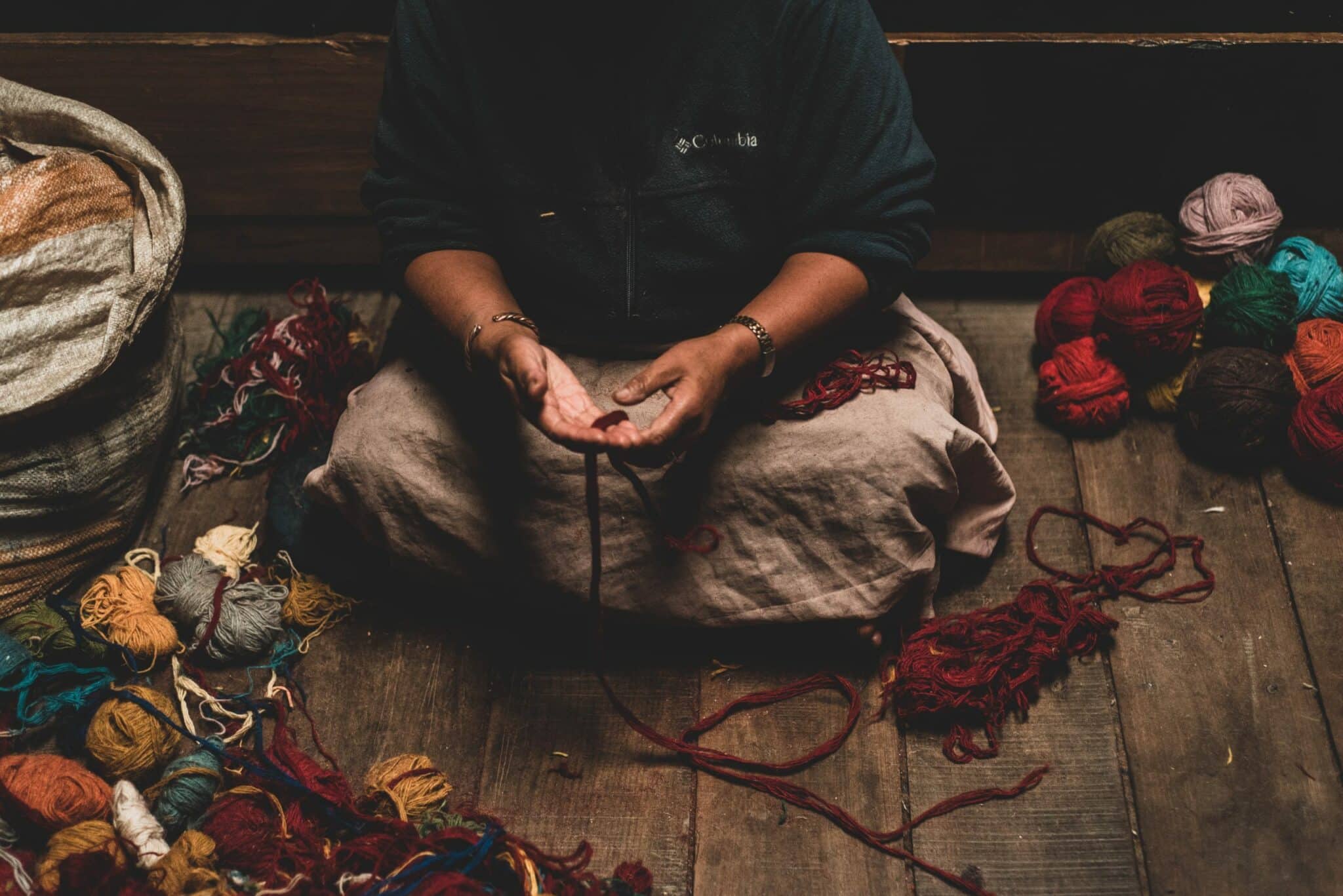 ArtServe
Art is a powerful tool. It can uplift lives. Upend unjust systems. Transform perspectives and amplify voices that far too often go unheard. When properly leveraged, art is a catalyst for change on personal, communal and economic levels. At ArtServe, we bring together enterprise, academia, government and philanthropy to engage and inspire people of all backgrounds and abilities through innovative programming, artist support and education.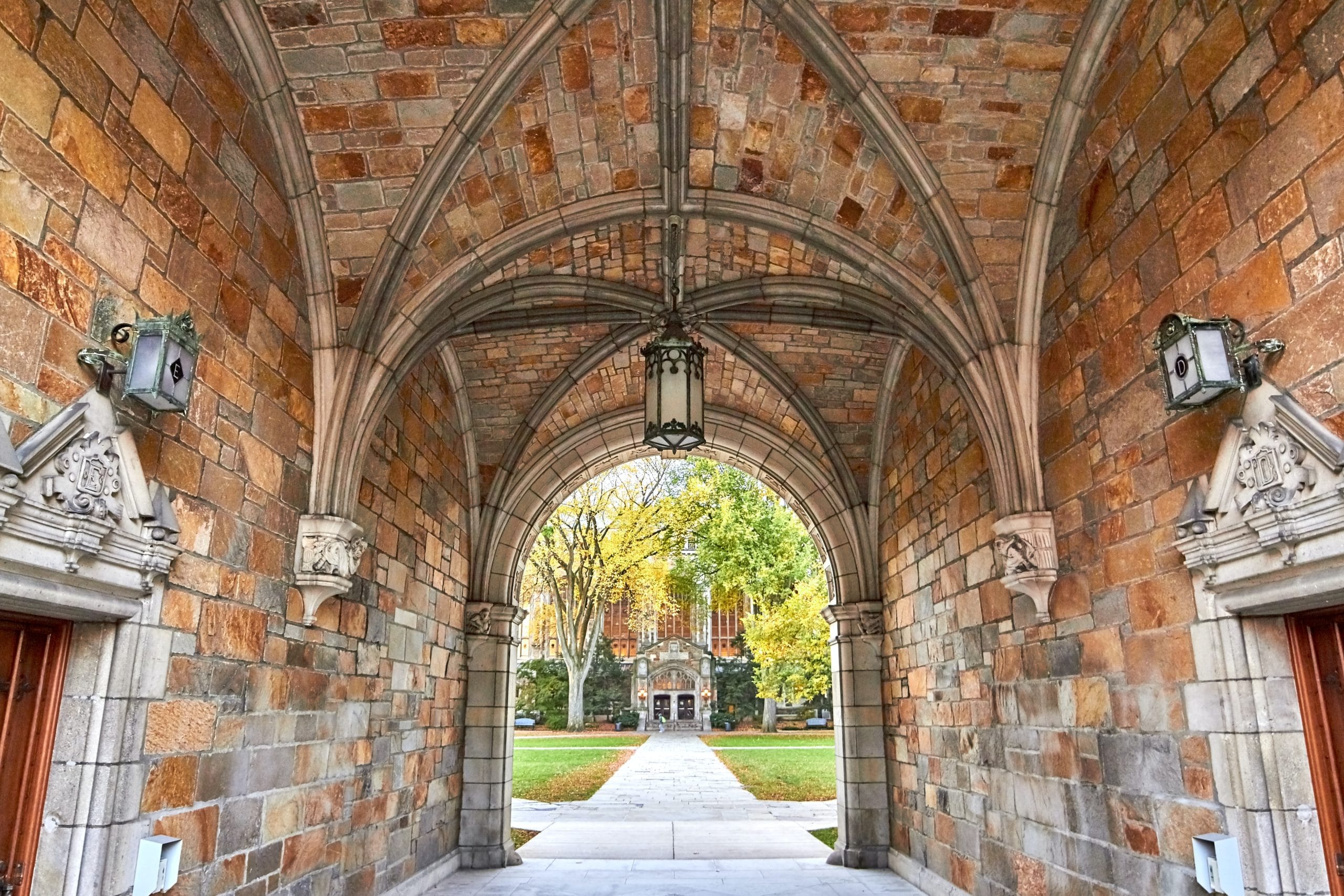 Michigan Math and Science Scholars
Welcome to the Michigan Math and Science Scholars (MMSS) home page, a program designed to introduce high school students to current developments and research in the sciences and to encourage the next generation of researchers to develop and retain a love of mathematics and science.
Deadline: Rolling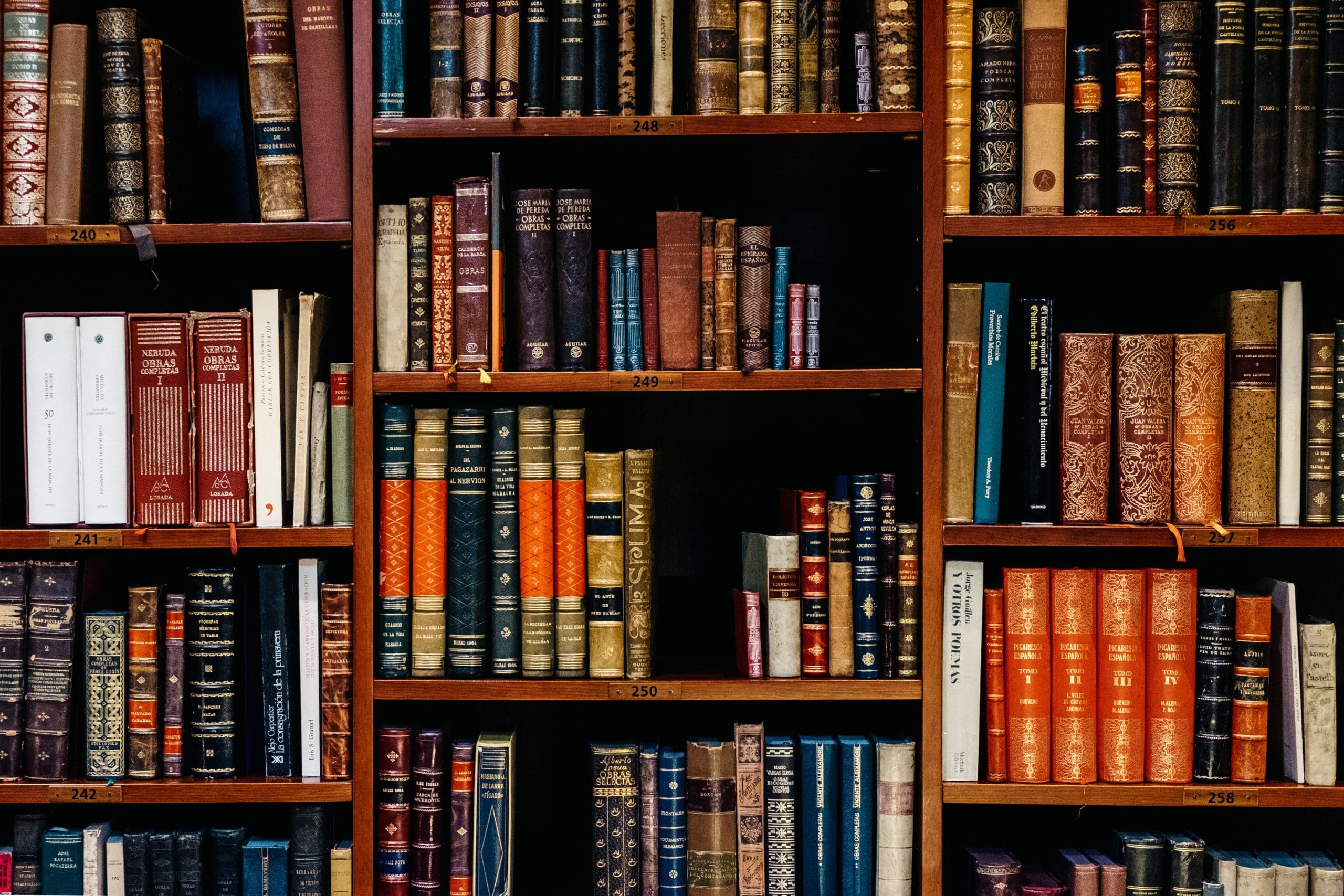 Brown University Pre-College Programs
Brown Pre-College Programs are designed for high school students to replicate the authentic college experience. You'll enjoy the freedom and responsibility that comes from managing your own time while balancing challenging academics and enriching social activities—without the pressure of formal grades.
Deadline: May 20th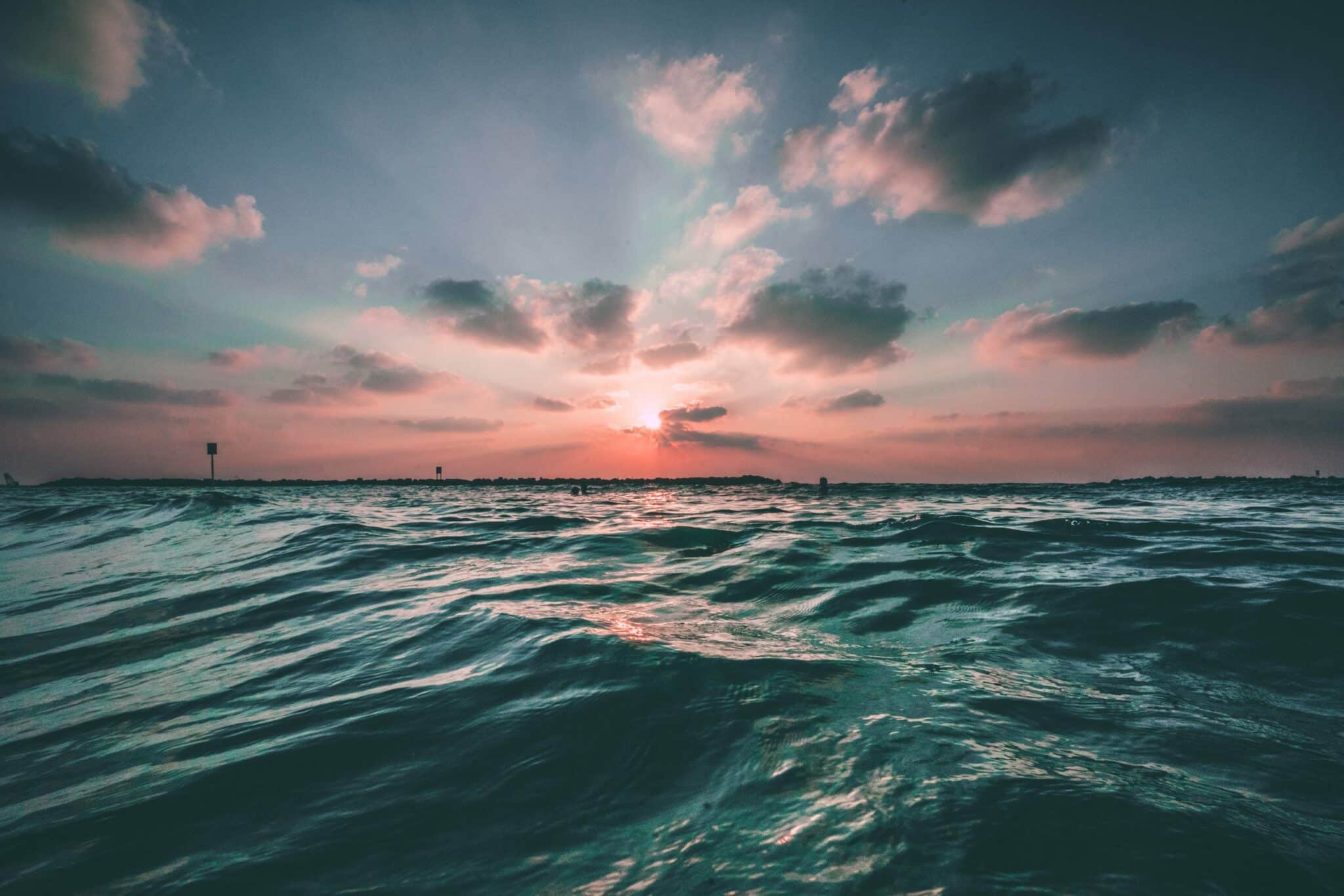 Save the Water
Save The Water™ is a US-based and US-operating non-profit organization identifying harmful chemicals in North American waters, informing communities on the dangers of water pollution and developing technologies to protect our communities. Our vision is to achieve contamination free, healthy water for all. We want to ensure all communities have access to clean, healthy water, and to protect the water supply so it stays clean for generations to come.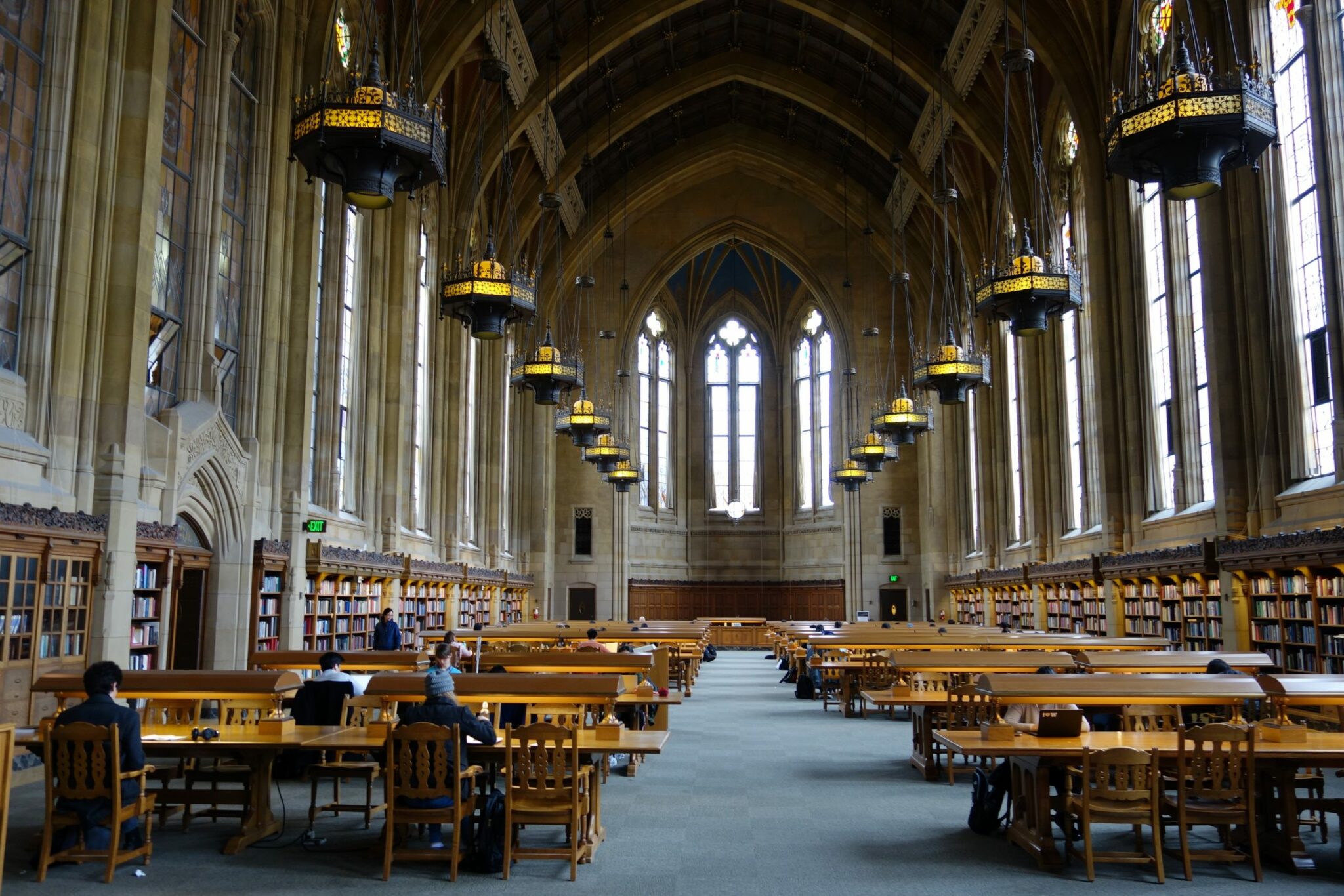 Wharton Global Youth Program
The Wharton Summer High School Programs are immersive experiences for students currently enrolled in grades 9-11. Led by Wharton faculty and instructional staff, programs explore topics that align with Wharton research and teaching. Pre-collegiate students engage with our rigorous business education before making a post-secondary choice, and get the chance to study and network with global peers.
Deadline: varies by program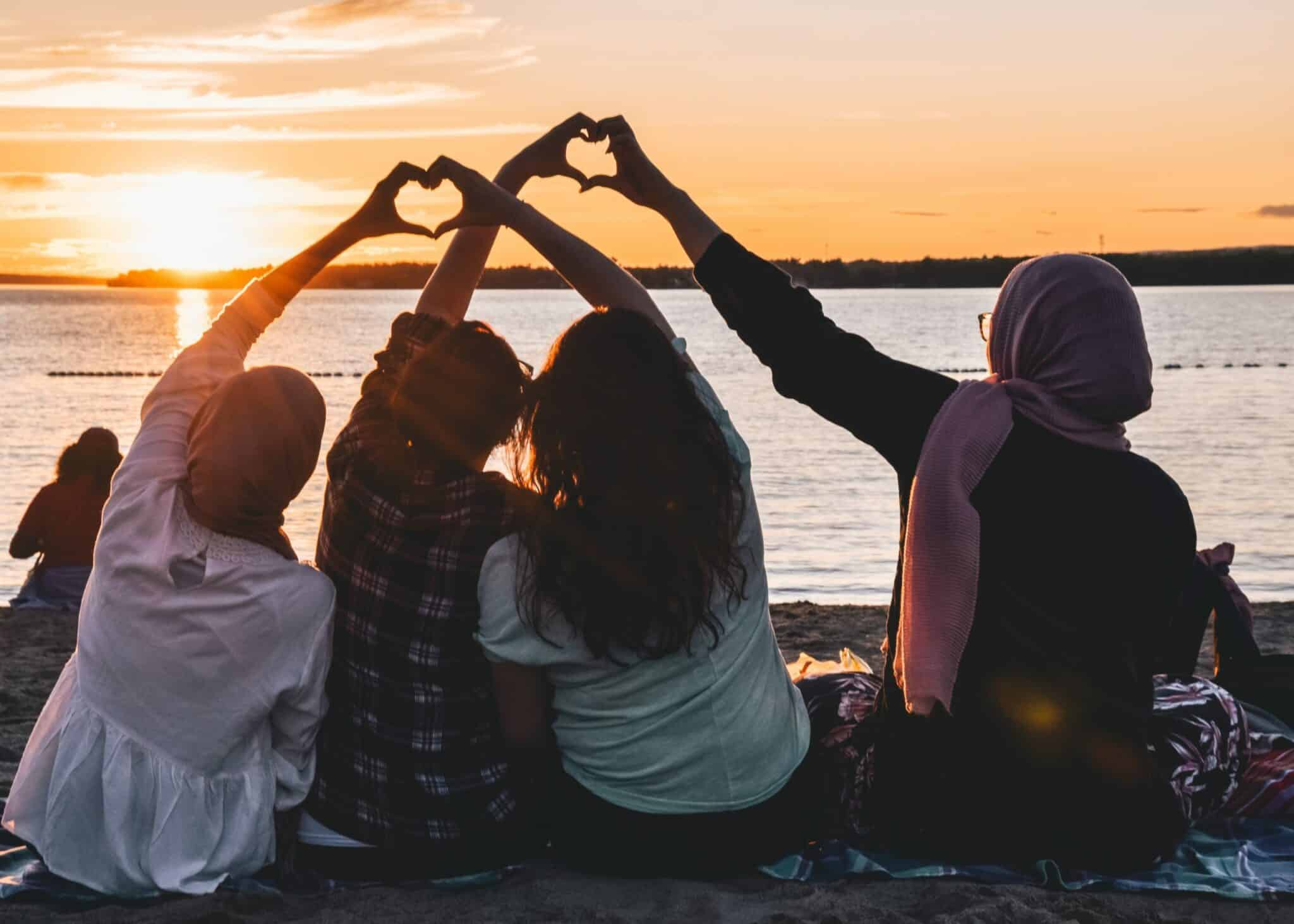 Habitat for Humanity
We build strength, stability and self-reliance through shelter. Habitat for Humanity is a nonprofit organization that helps families build and improve places to call home. We believe affordable housing plays a critical role in strong and stable communities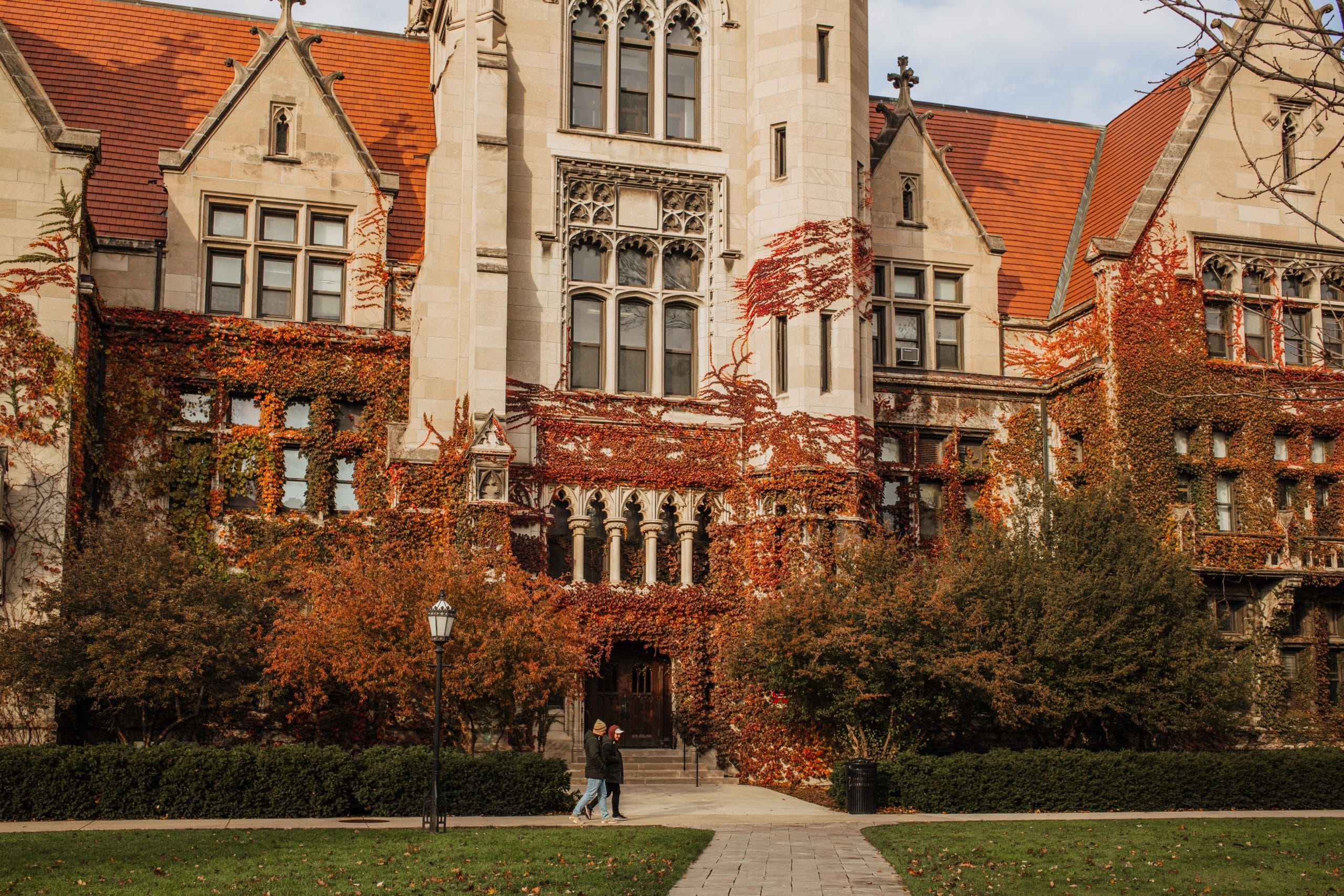 Cornell Pre-Summer Program
Cornell University's precollege programs give high school students the chance to benefit from an Ivy League education before they apply to or attend college. Whether you're participating in our Summer Residential Program or taking a course online, you'll experience what sets our programs apart—studying with Cornell faculty, learning in regular undergraduate-level courses, and earning real college credit for your work.
Deadline: Varies by program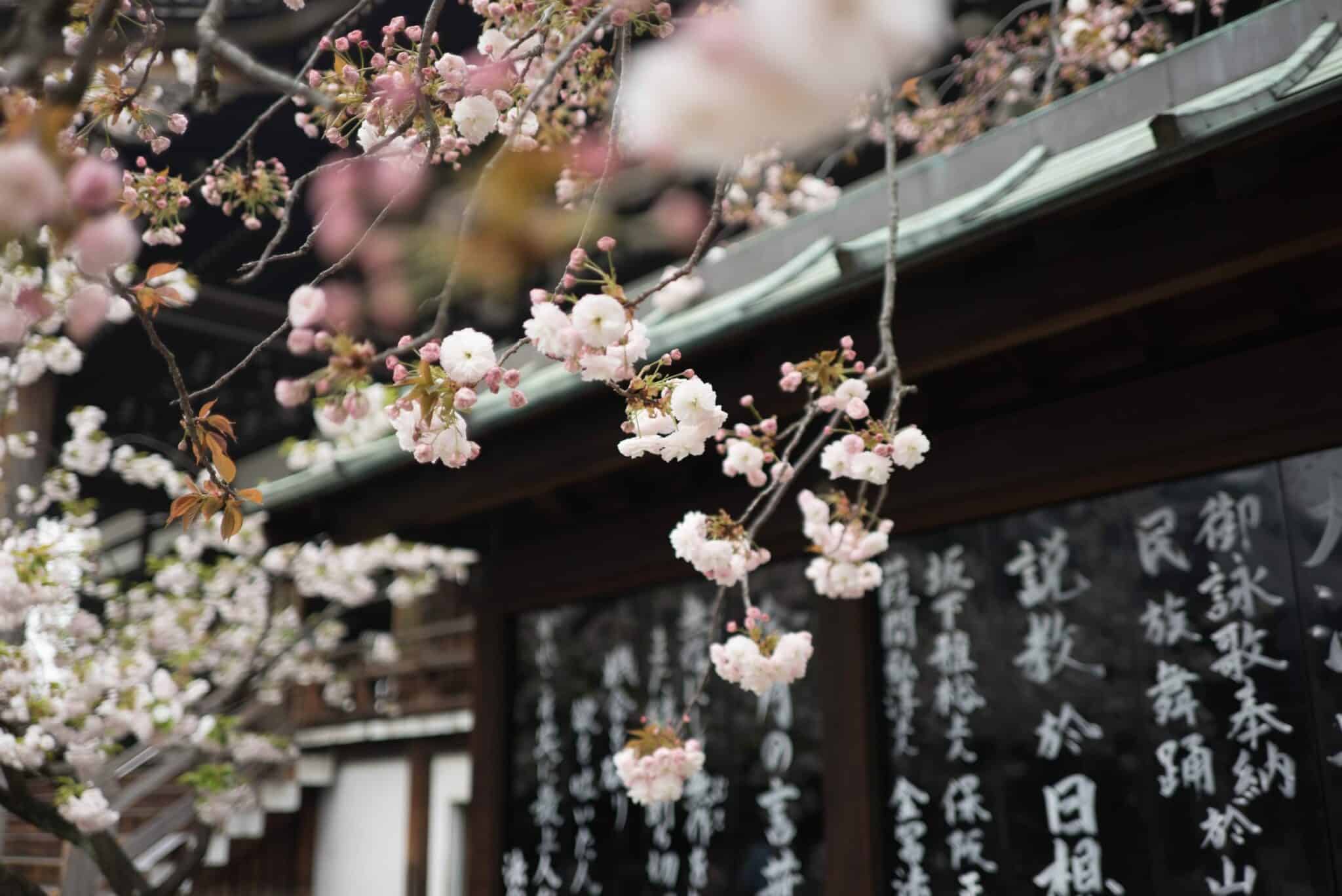 Morikami Museum and Japanese Garden
Give the gift of your time – become a Morikami volunteer! Morikami volunteers fill a variety of positions on a weekly basis as well as at each of three annual festivals. Positions require the ability to communicate well and interact easily with people, and the desire to work in accordance with the mission statement of Morikami Museum and Japanese Gardens. Training and a volunteer orientation are required for most positions.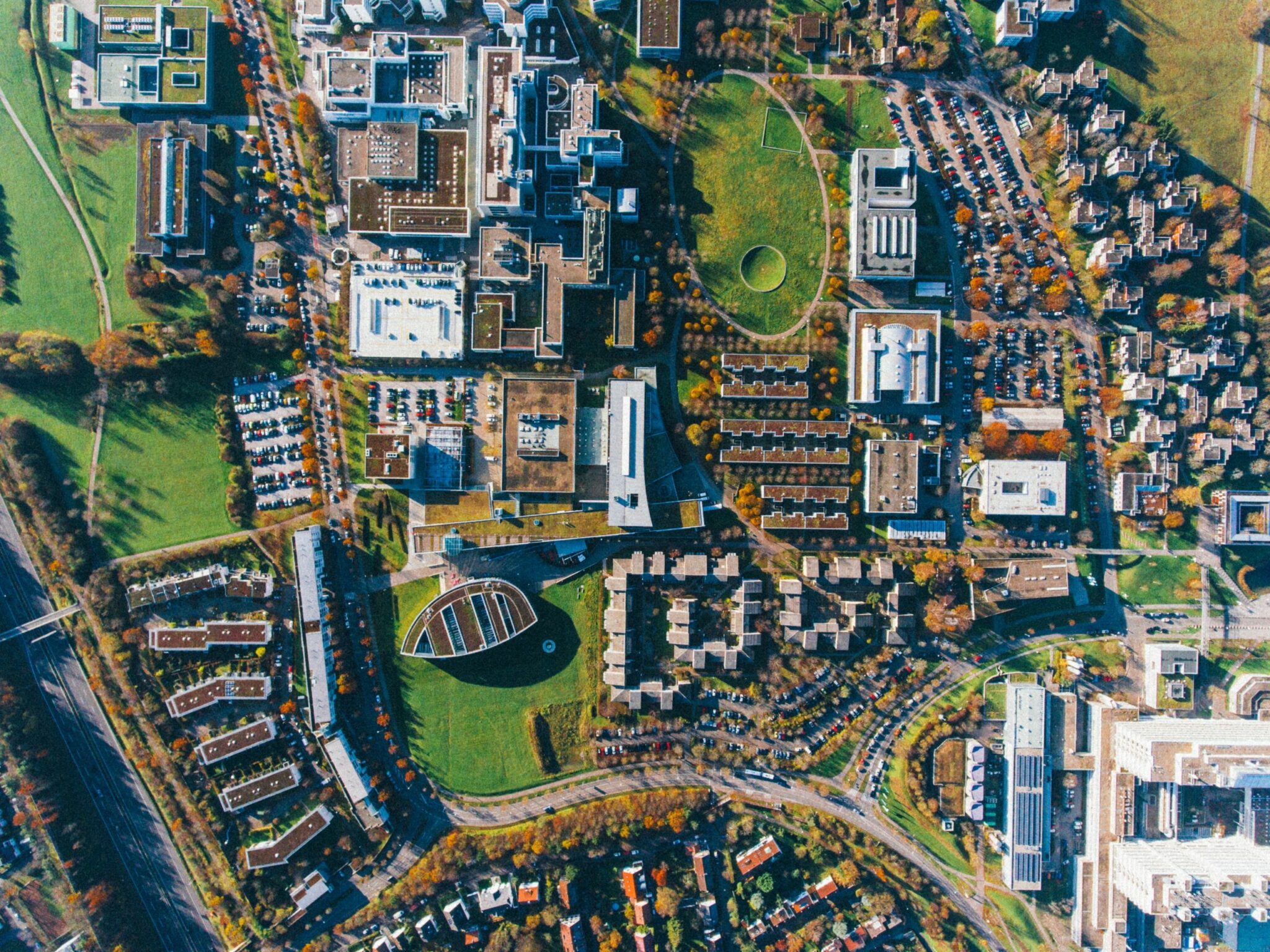 Dartmouth SEAD Scholars
SEAD's 4-year model follows a cohort of first generation and/or low-income high school students starting their sophomore year of high school up through their sophomore year of college.  This model encourages academic preparedness and personal growth in high school scholars through immersive opportunities, specifically designed academic enrichment courses, and year-round mentoring with successful college students at Dartmouth.
Deadline: Spring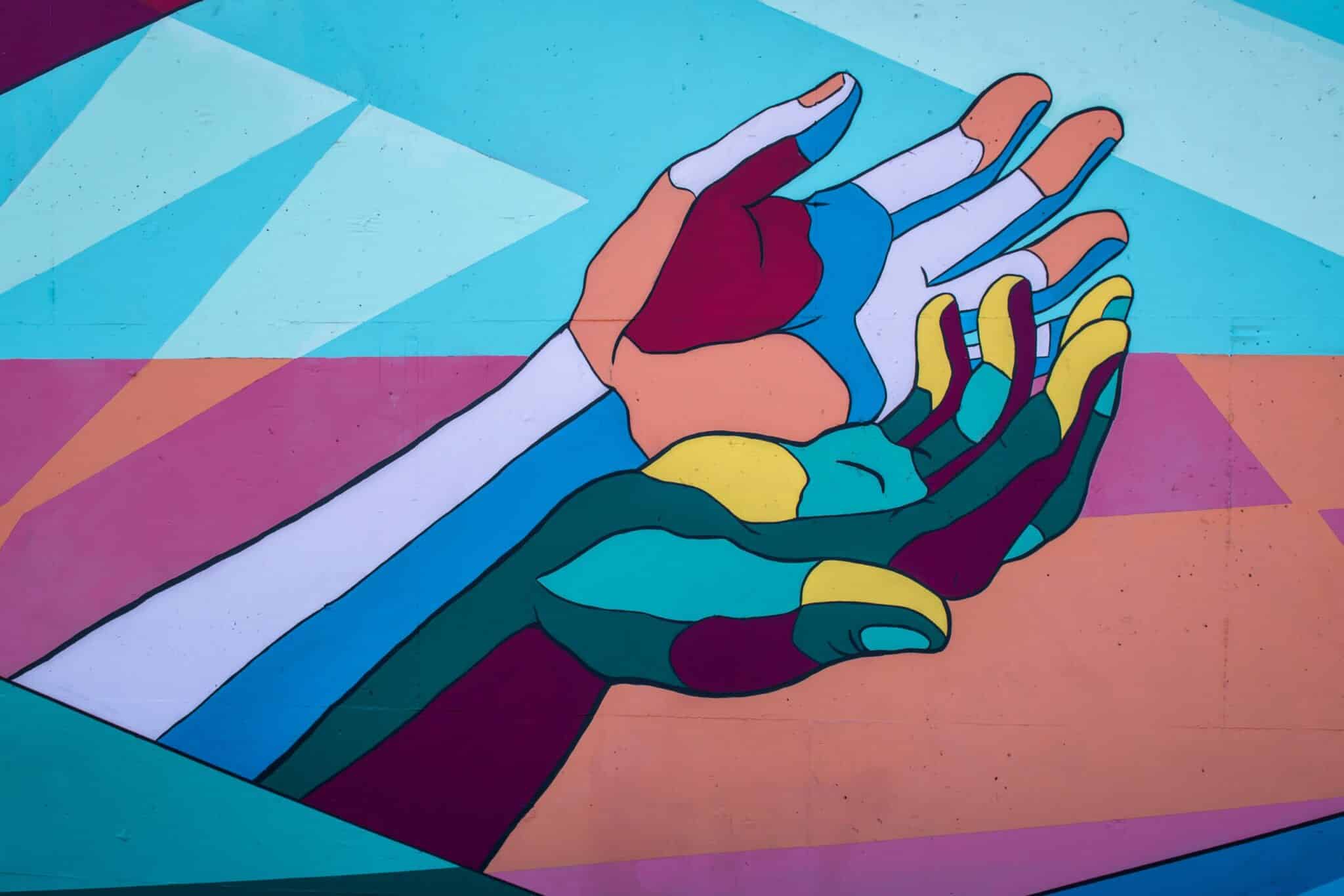 Breakthrough Miami
Breakthrough Miami provides an academic enrichment program that uses a student-teaching-students model to ensure that motivated, under-resourced middle-school students have access to excellent high-school opportunities, graduate from high school on time, and attend college.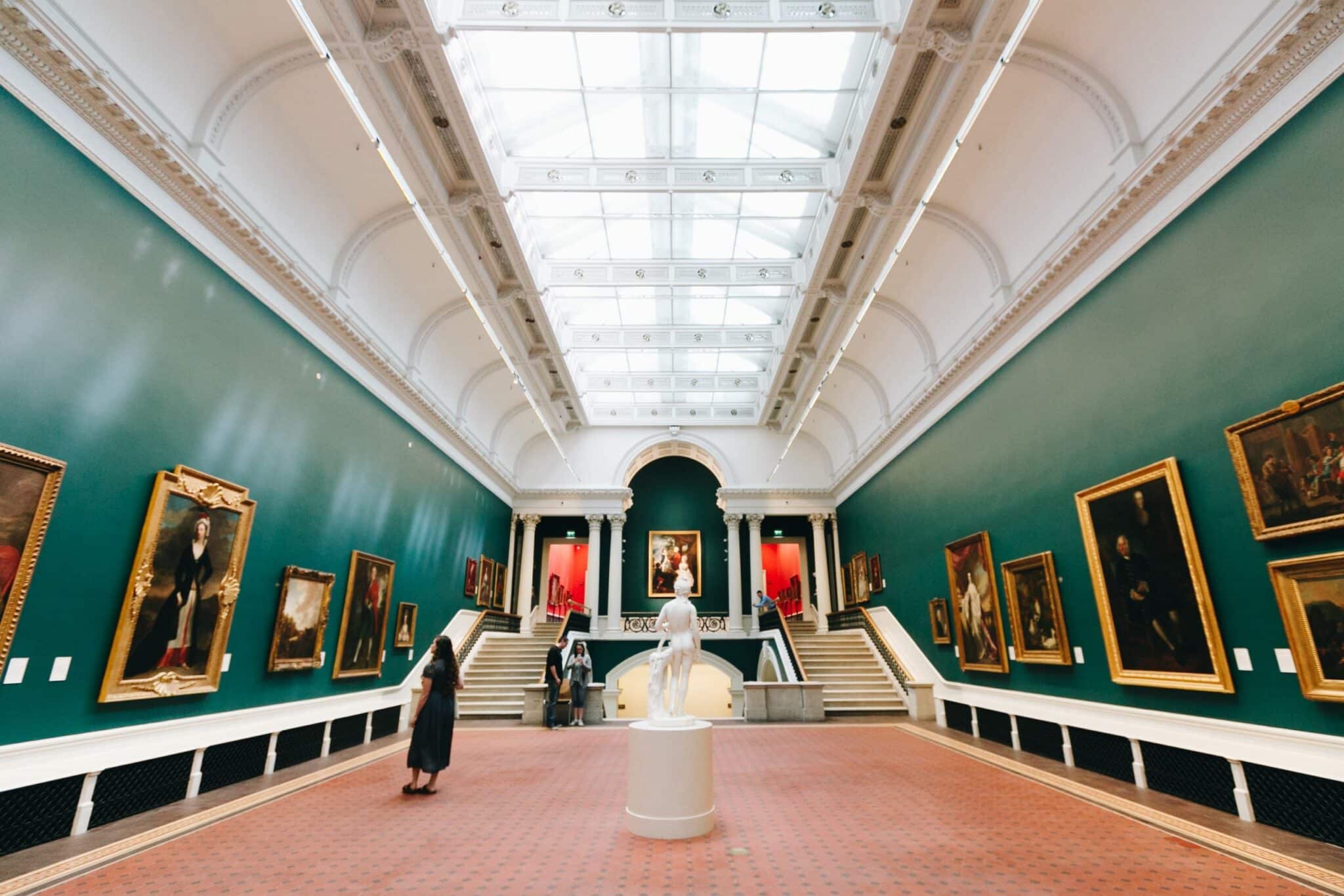 Perez Art Museum Miami Teens
The PAMM Teen Arts Council (PTAC) is a teen-led, museum facilitated program for youth interested in all things creative. PTAC members help fulfill the Pérez Art Museum Miami's (PAMM) mission to encourage everyone to see art as an incentive for genuine human interaction, communication, and exchange.  Through Ambassadorship, Mentorship and Digital Citizenship, teen members creatively interpret and respond to art in order to engage local and global teen audiences.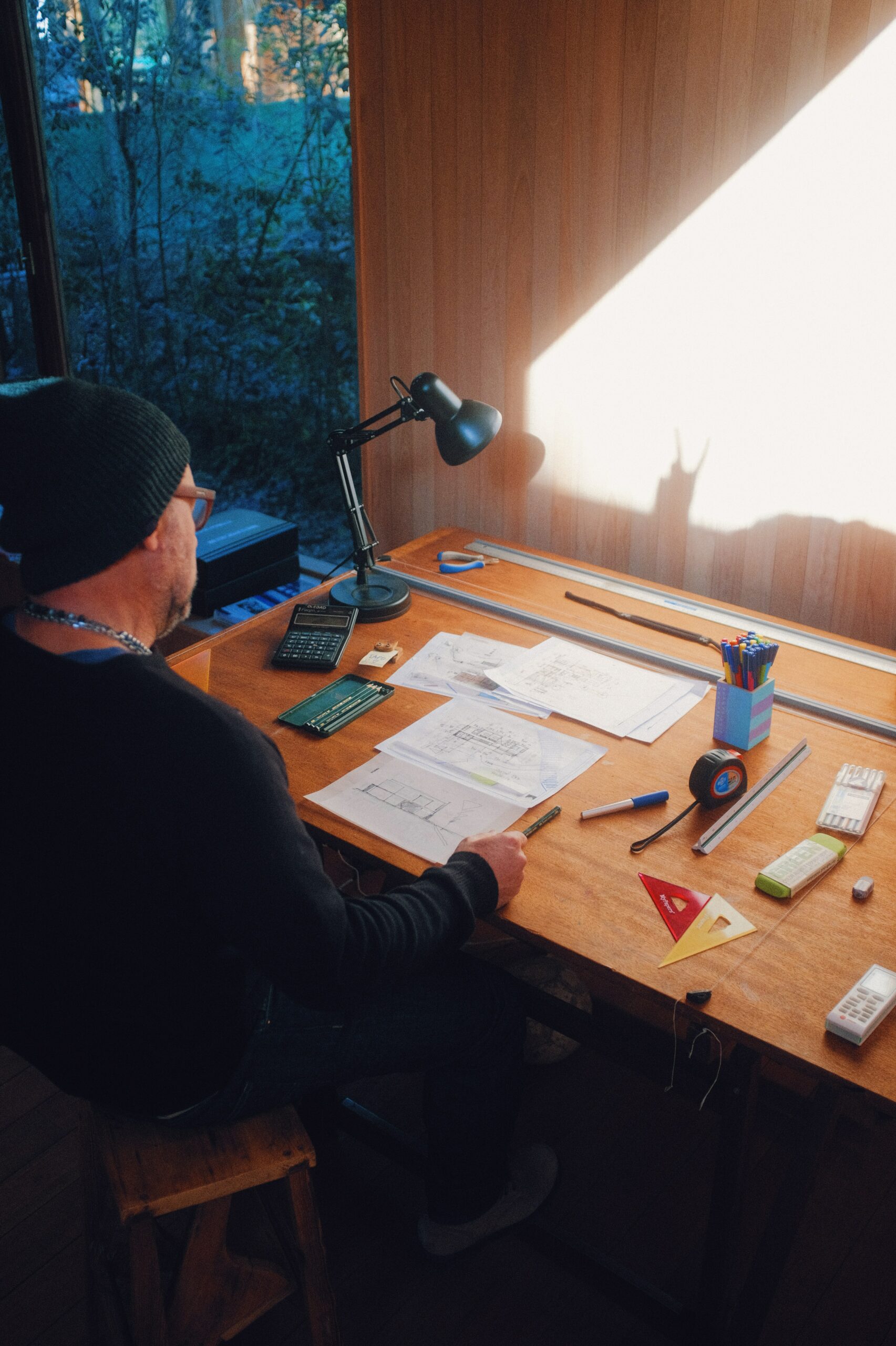 Architecture Program at Syracuse University
This popular four-week program is designed and structured to give artistic students a solid understanding of architecture and design, as well as the beginnings of an architecture program application portfolio. Each day, students will develop spatial and formal design skills, learn various drawing techniques, explore the newest industry software, and conduct hands-on model making. They'll even receive frequent critiques and reviews from actual Syracuse professors. Heads up! This program is one of Syracuse's most popular, and it fills up fast!This popular four-week residential program is designed and structured to give artistic students a solid understanding of architecture and design, as well as the beginnings of an architecture program application portfolio. Each day, students will develop spatial and formal design skills, learn various drawing techniques, explore the newest industry software, and conduct hands-on model making. They'll even receive frequent critiques and reviews from actual Syracuse professors. Heads up! This program is one of Syracuse's most popular, and it fills up fast!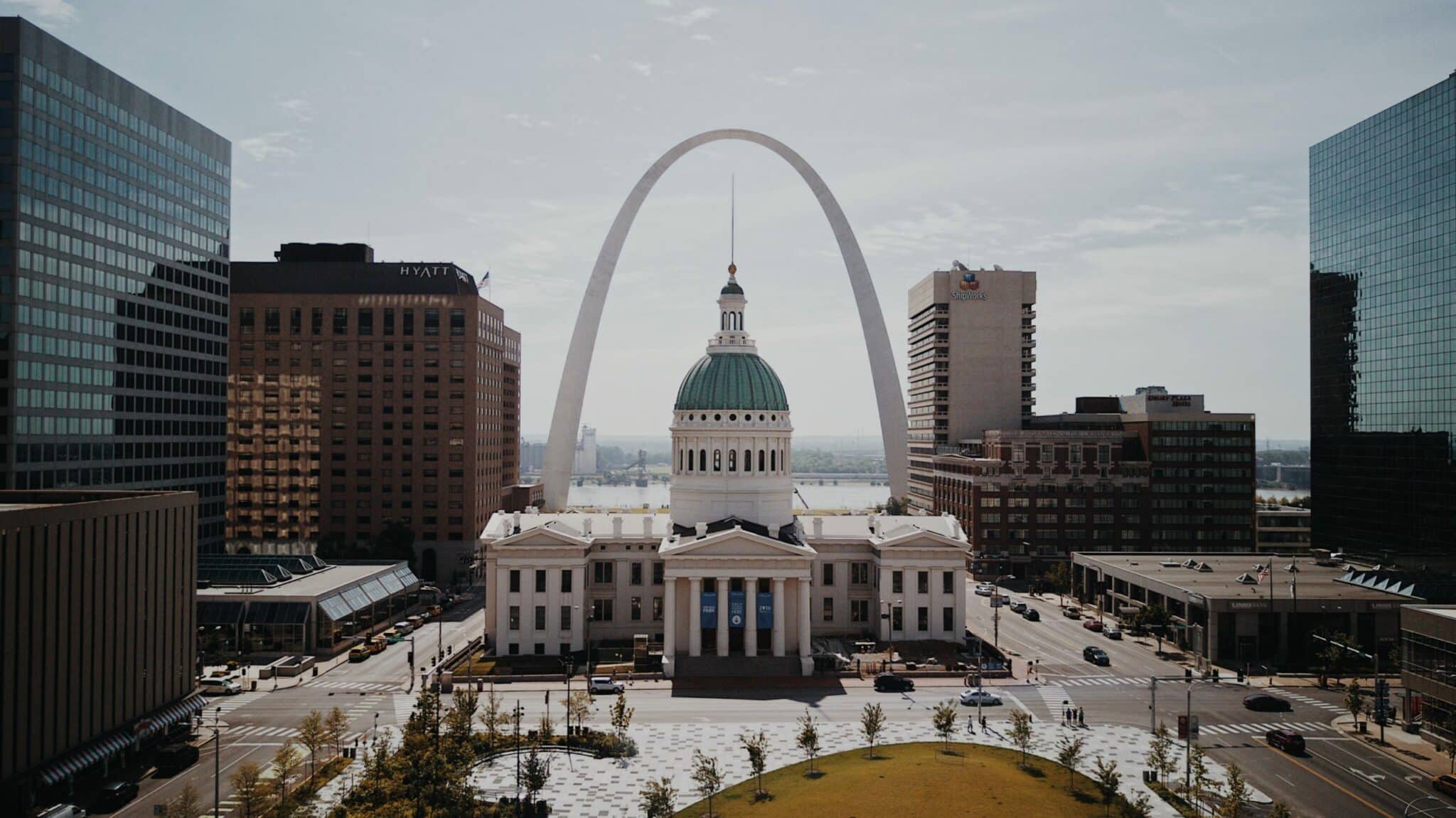 University of Washington in St. Louis Summer Writers Institute
The Washington University 2021 Summer Writers Institute (SWI) is an intensive, three-week remote program featuring workshops in poetry, fiction, and creative nonfiction, along with a new course, "Reading and Writing St. Louis." Adult writers from all levels of experience work together with published authors and exceptional teachers in a supportive, non-competitive format that allows for personalized attention and constructive feedback. SWI courses are embedded within a robust series of programs (including readings, workshops, and panel discussions) that students will also engage in. This year's SWI is fully online, a blend of synchronous and asynchronous activities. Live Zoom sessions are held evenings and weekends to accommodate participants' busy work schedules.
Deadline: April 1st @ 11:59 pm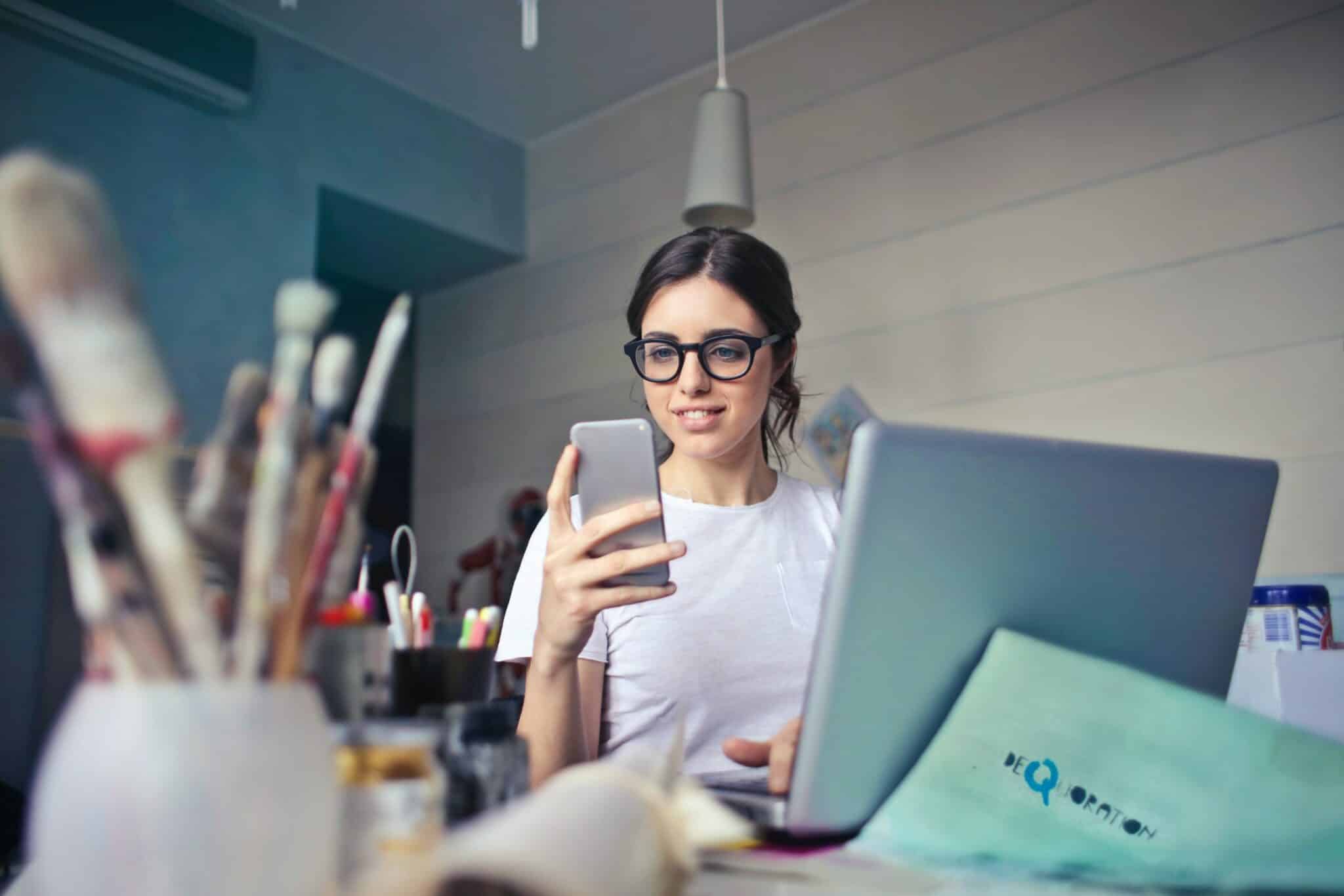 The Shirley Ann Jackson Science Internship & the Robert P. Kogod Arts Internship
There are two full-time internships. One internship is awarded to a student interested in science and another is awarded to a student interested in the arts. Awarded students spend eight (8) weeks during the summer with their mentors in and around the Smithsonian facilities in the Washington DC area. Each intern will receive a stipend of $5,200. These mentor guided learning experiences allow interns to acquire in-depth knowledge and understanding of the arts or sciences in the dynamic atmosphere of the world's largest museum complex. Interns gain practical skills and program development experience in offices, museums, and research institutes throughout the Smithsonian in Washington, DC. To further enrich their mentor guided learning experiences, interns also attend meetings, lectures, and public programs during their tenure.
Deadline: April 15th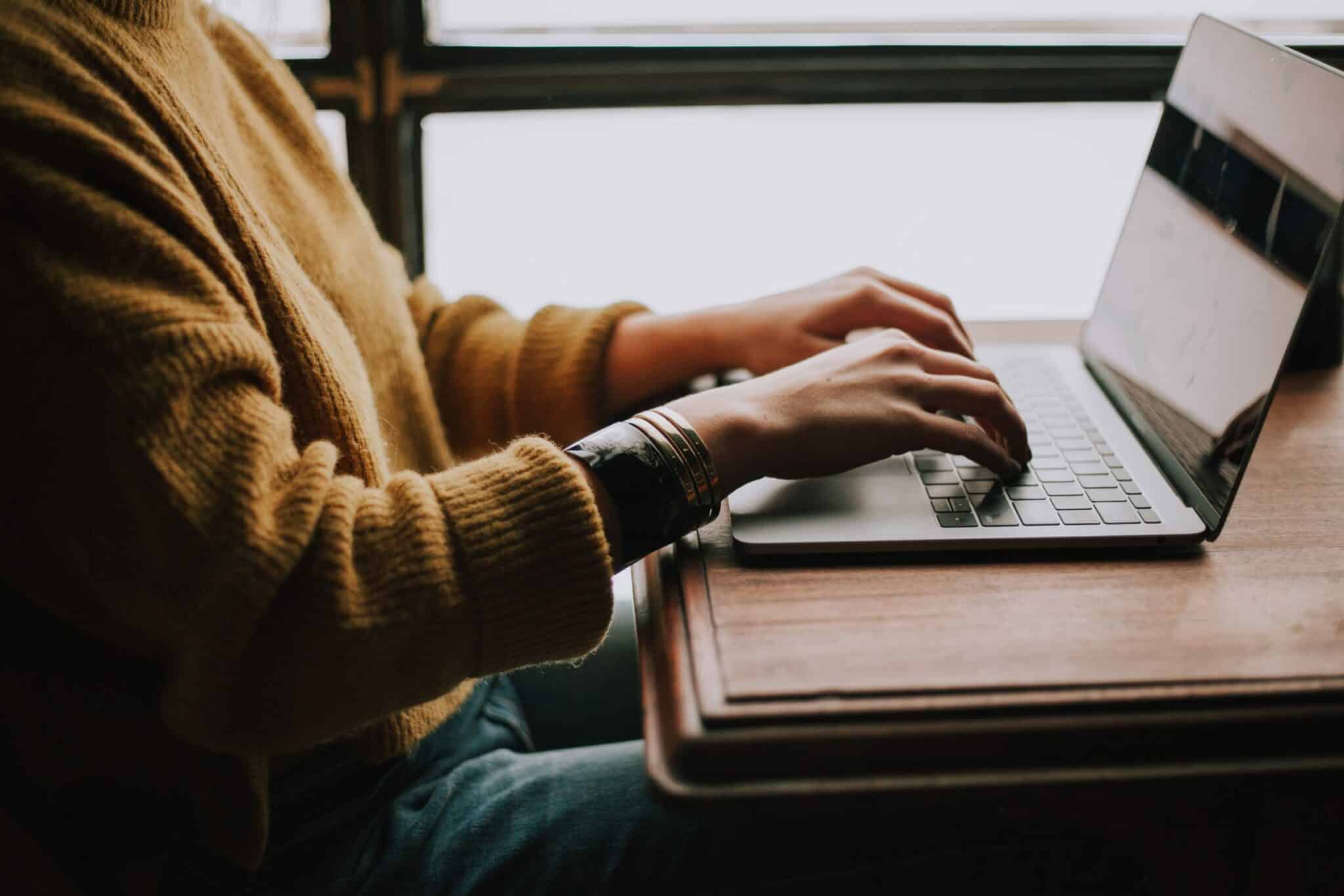 donate:code
With donate:code we've assembled a network of experts in software development, graphic design and digital marketing who can help good causes to build projects that were previously too expensive. All our experts donate their time for the good of your cause. donate:code provides new opportunities for developers and designers to sharpen their skills. Rather than spend your time working on side projects, donate:code gives a rewarding outlet for your skillset, and increase the quality of your portfolio along the way. Join donate:code today and make the difference.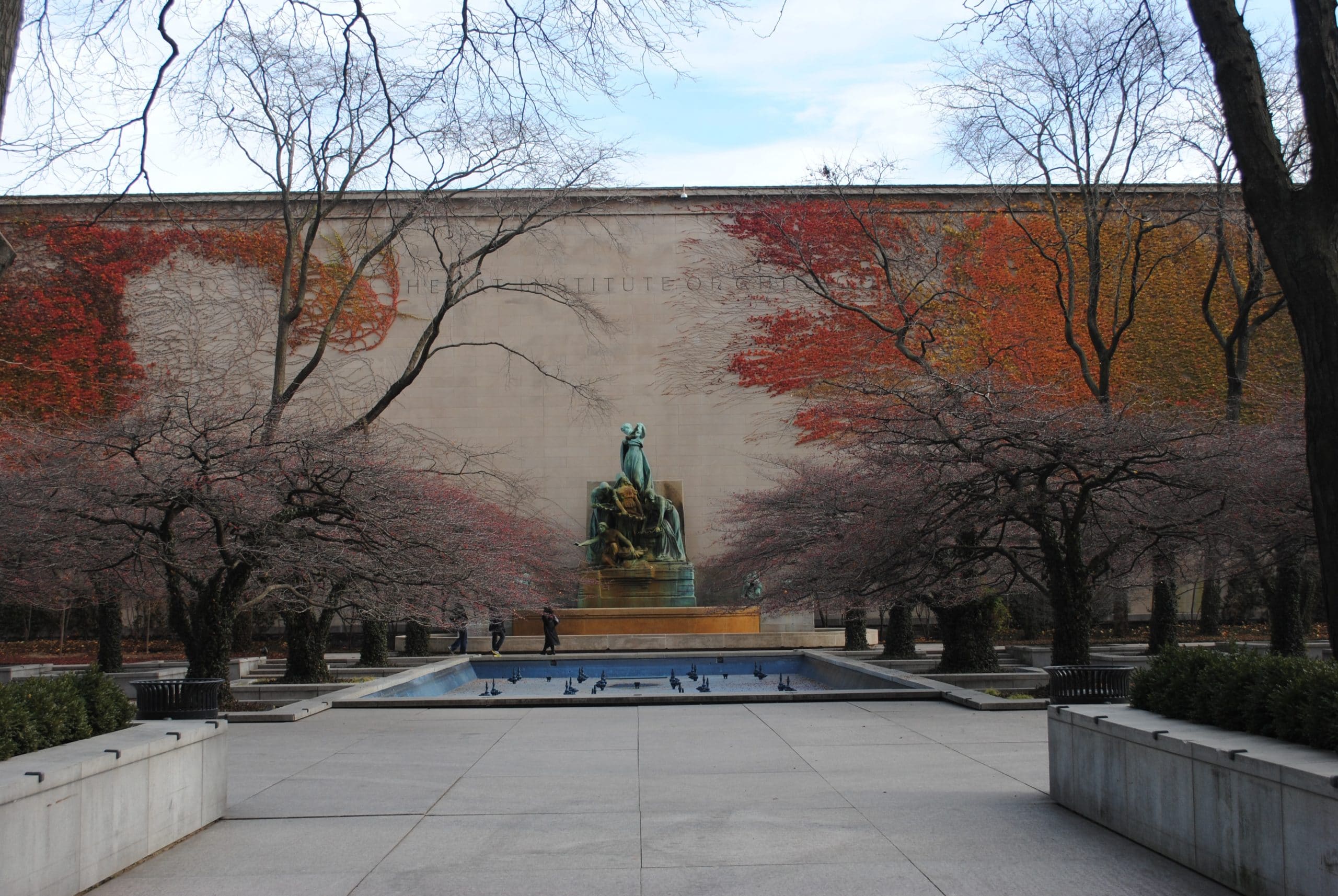 SAIC Summer Program
One of the key things that distinguishes SAIC from other art and design schools is our belief that meaning and making are inseparable. That means you begin with an idea and choose the media that best helps you realize your vision. We teach you to think and work the way contemporary artists and designers do.
Deadline: Varies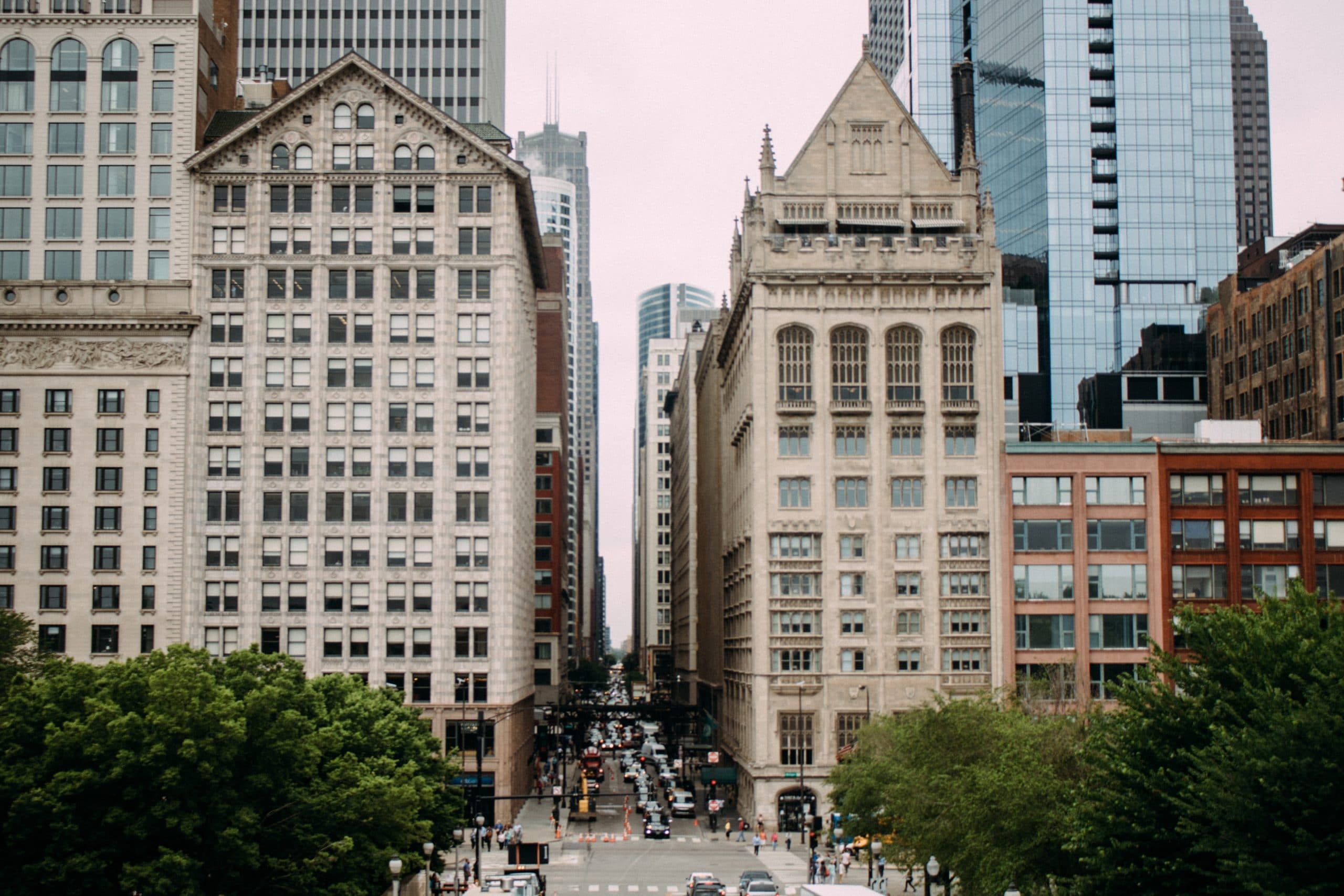 Sotheby's Institute of Art Program
Sotheby's Summer Institute invites high schoolers who are curious and passionate about the arts to immerse themselves in different facets of the art world. From learning the intricacies of running galleries and museums to exploring painting and drawing techniques throughout history, these two-week online courses are designed to engage, inspire, and fuel creativity. Taught by leading scholars and professionals in the field, each online course draws on the global expertise of Sotheby's Institute of Art and brings students unrivaled access to the people who drive the international art world forward. Through our dynamic virtual classroom, students are provided with a flexible environment to learn, investigate, and explore the international art world while forming meaningful connections with classmates and mentors.
Deadline: March 14th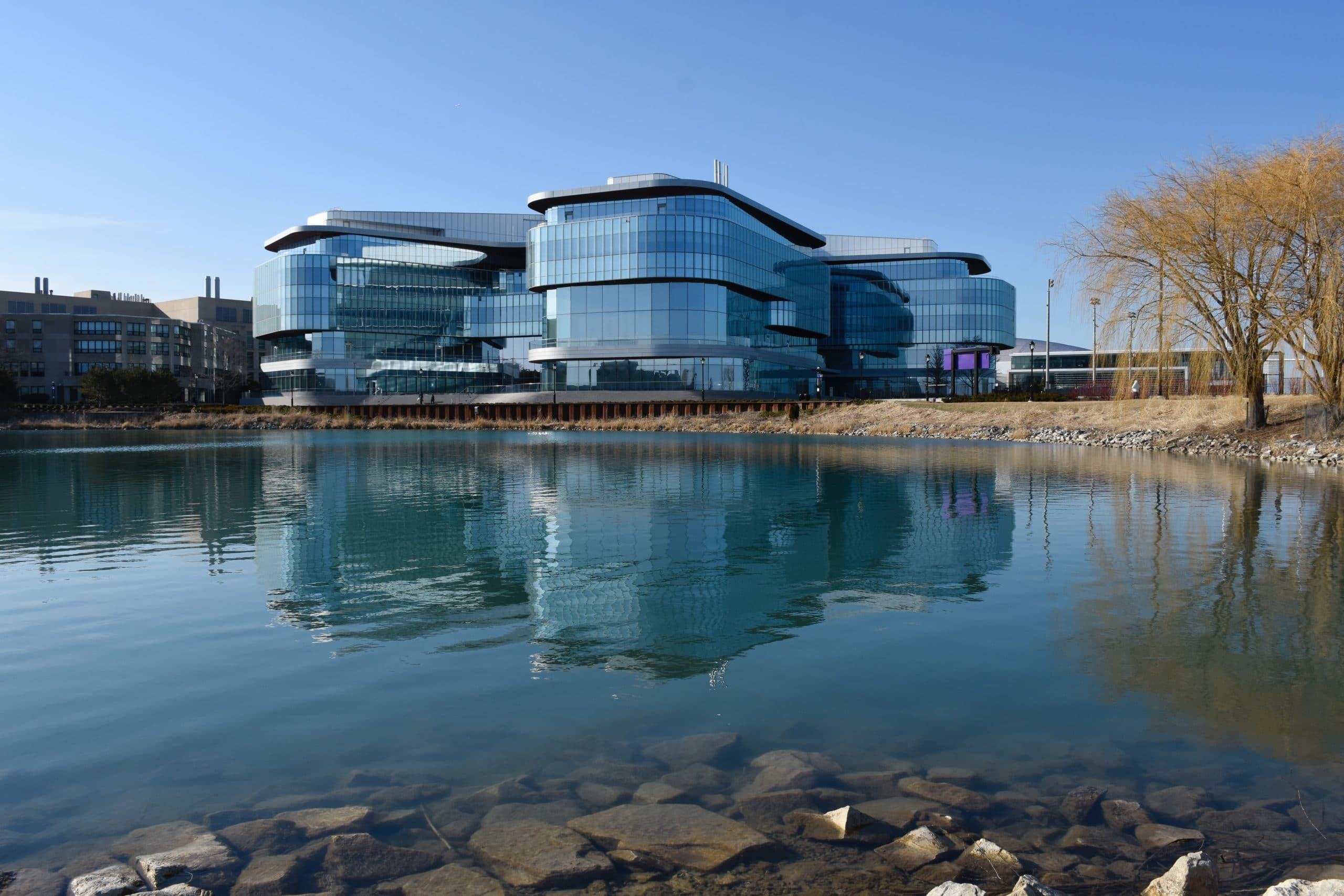 Northwestern University Programs for Students Grades 9-12
By the time students reach high school, the foundation for talent development has been set. The journey is underway. The possibilities that come from developing and cultivating a talent are endless. At this stage, students apply what they have learned to create a path for college and career. Learn about our programs for students in grades 9 through 12.
Deadline: varies by program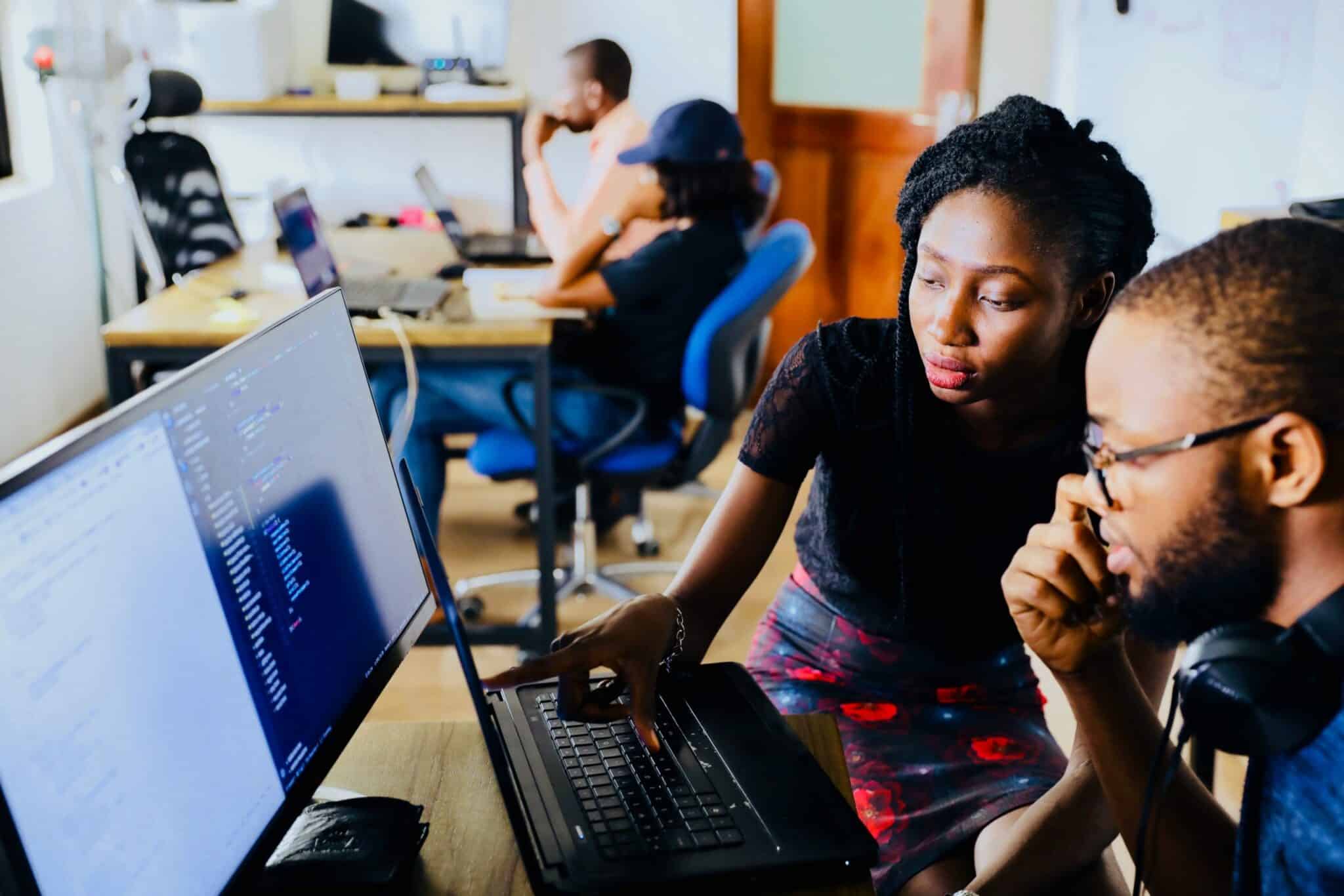 Code for Fun
Code for fun is a non­profit organization committed to exposing all students to computer science at an early age. We offer virtual after school programs, camps, in school instruction (where applicable during COVID-19) and teachers professional services nationwide. As a leader in computer science education for young learners, our programs are designed for all students, bridging gender and racial gaps, and encouraging them to consider academic and career paths in the engineering field.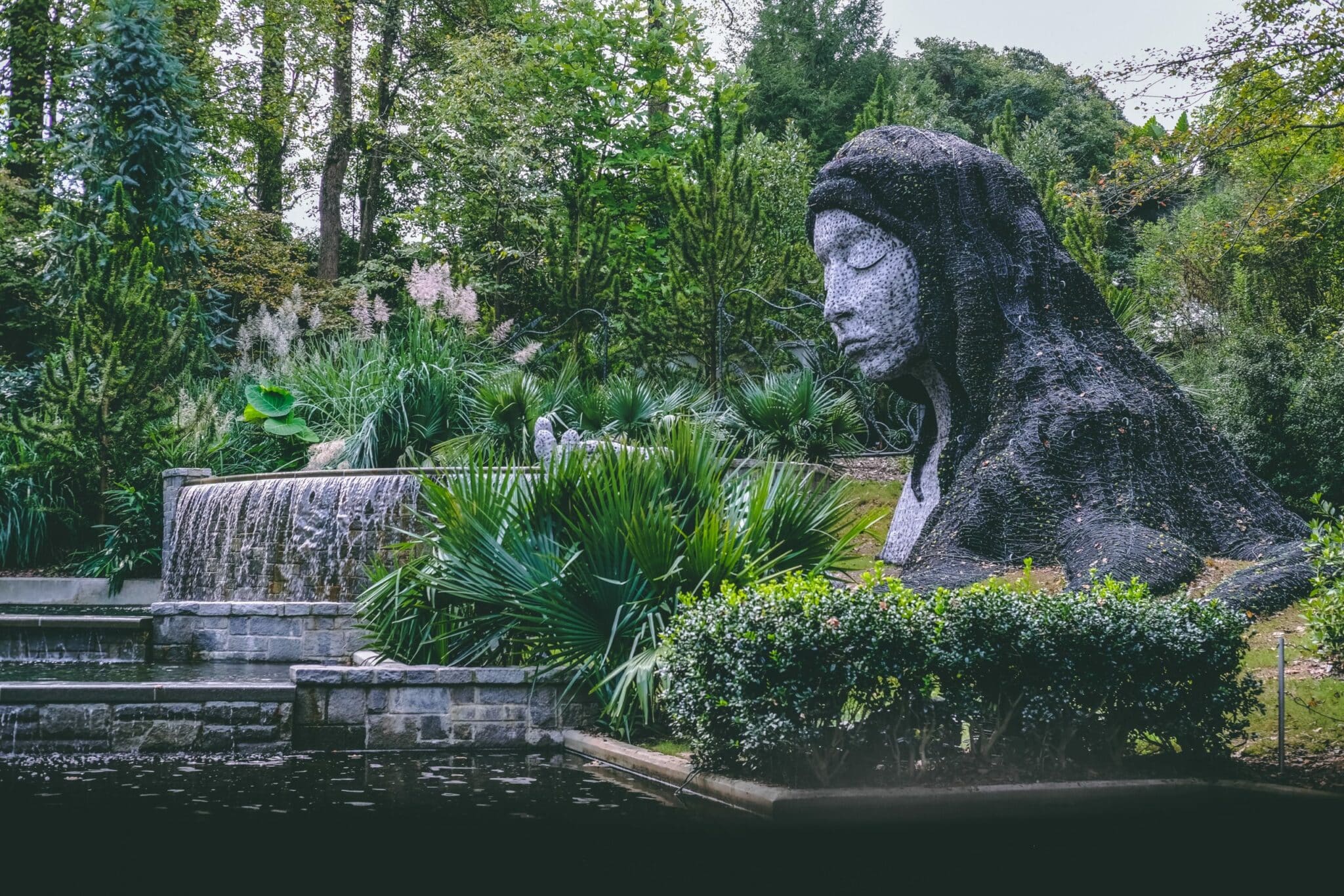 Ann Norton Sculpture Garden
The Ann Norton Sculpture Gardens comprise the former residence of sculptor Ann Weaver Norton (1905 -1982), the widow of Ralph Hubbard Norton. The house is listed in the National Register of Historic Places, and the two acre property, featuring a collection of 250 species of tropical palms, lies near downtown West Palm Beach on the Intracoastal Waterway.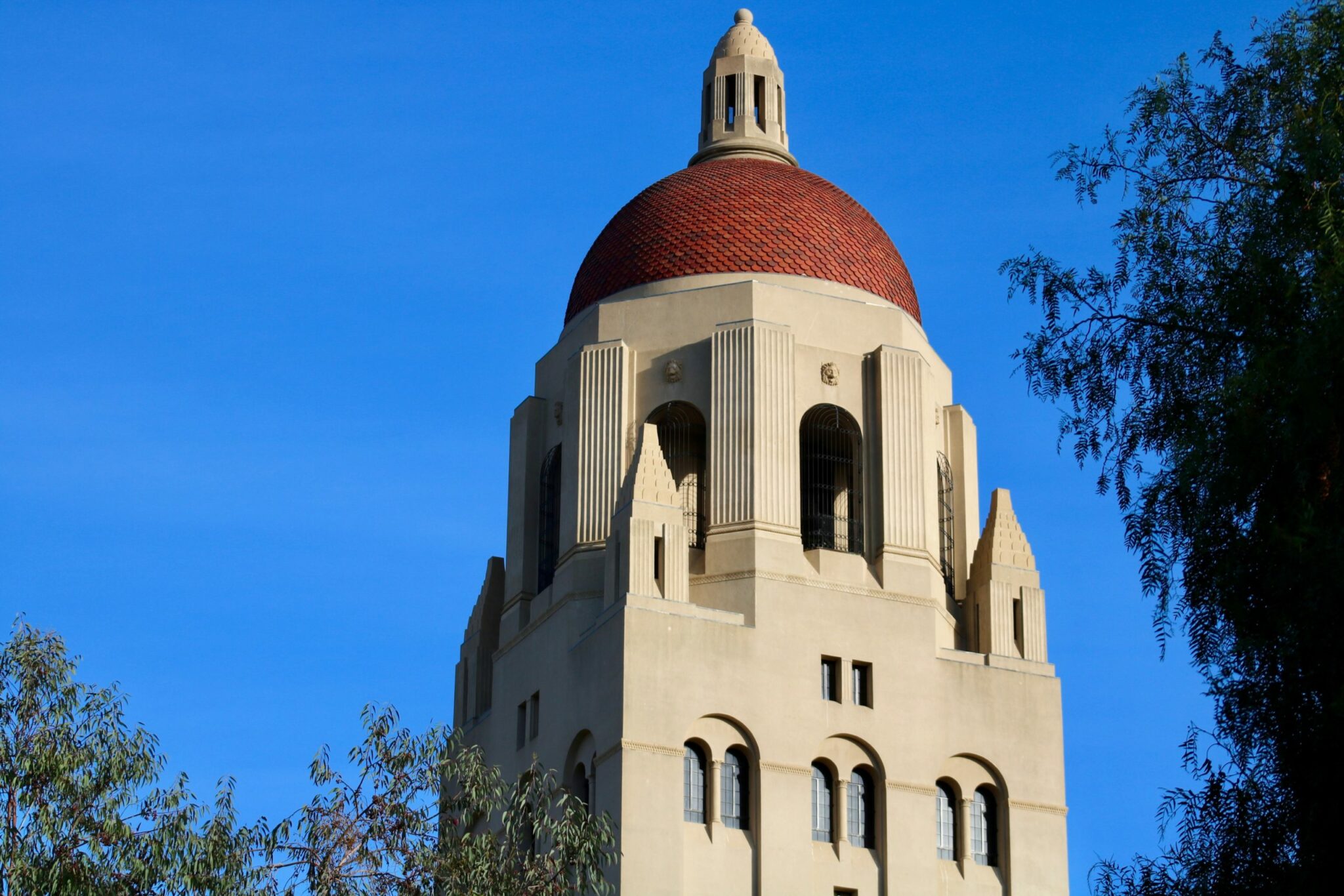 Stanford Medical Youth Science Program
The Stanford Medical Youth Science Program (SMYSP) is an online enrichment program for students from low-income, underrepresented backgrounds. Over five weeks, participants engage in faculty lectures, professional development workshops, virtual networking events, and a public health disparities research project. During the program and beyond, participants are mentored by faculty, health professionals, and college students on preparing for college, navigating careers in medicine, and becoming a leader today. It only takes applicants from Northern and Central California.
Deadline: March 15th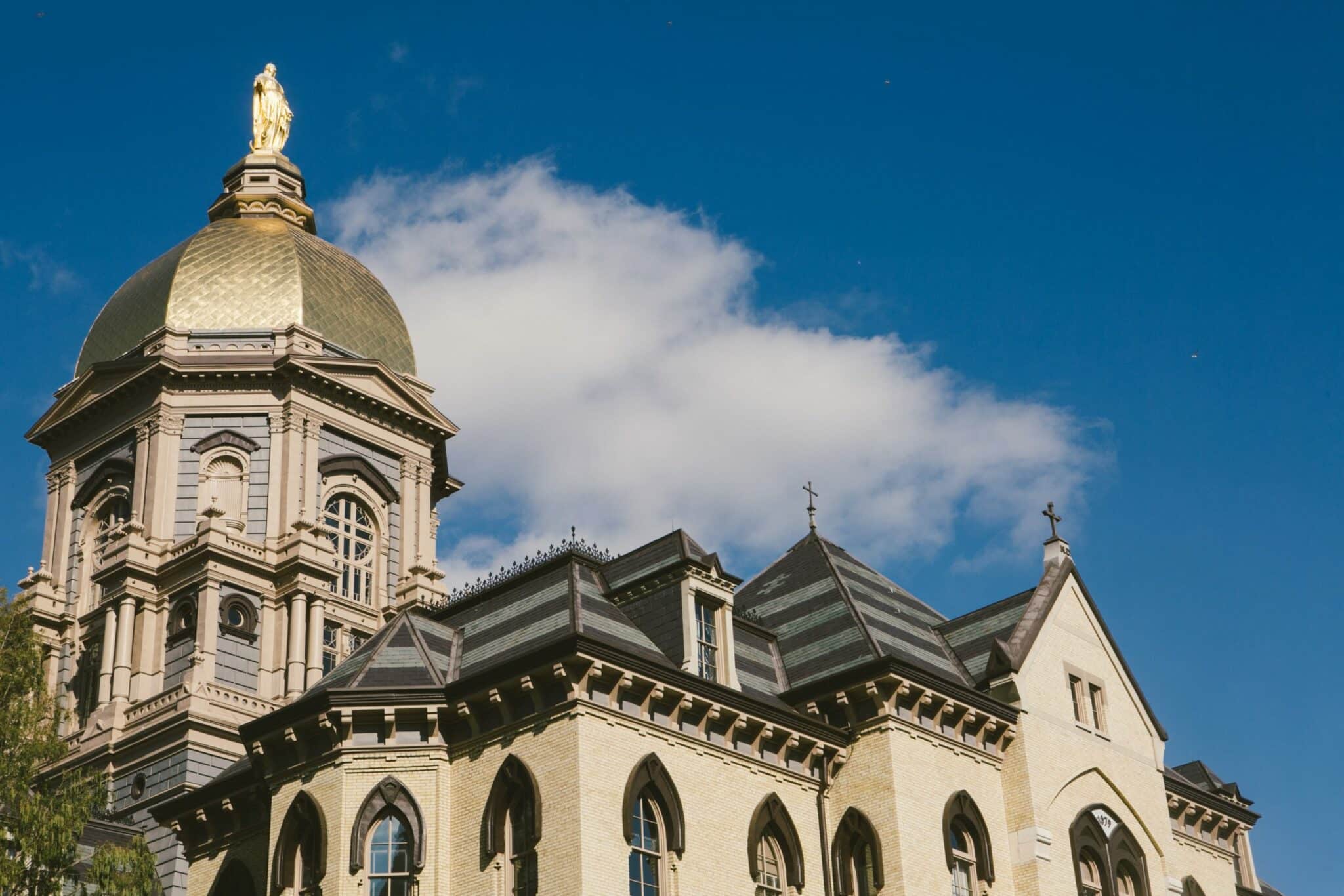 Young Women's Institute at the University of Indiana
The Young Women's Institute introduces young women to the college experience and business career opportunities. Students are selected from around the country to spend a week at Indiana University in Bloomington, Indiana. While at IU, students will participate in workshops with top Kelley School of Business faculty, interact with Kelley alumni and current students, prepare a real-world business case project, build leadership and communication skills,and Connect with like-minded women interested in business.
Deadline: April 15th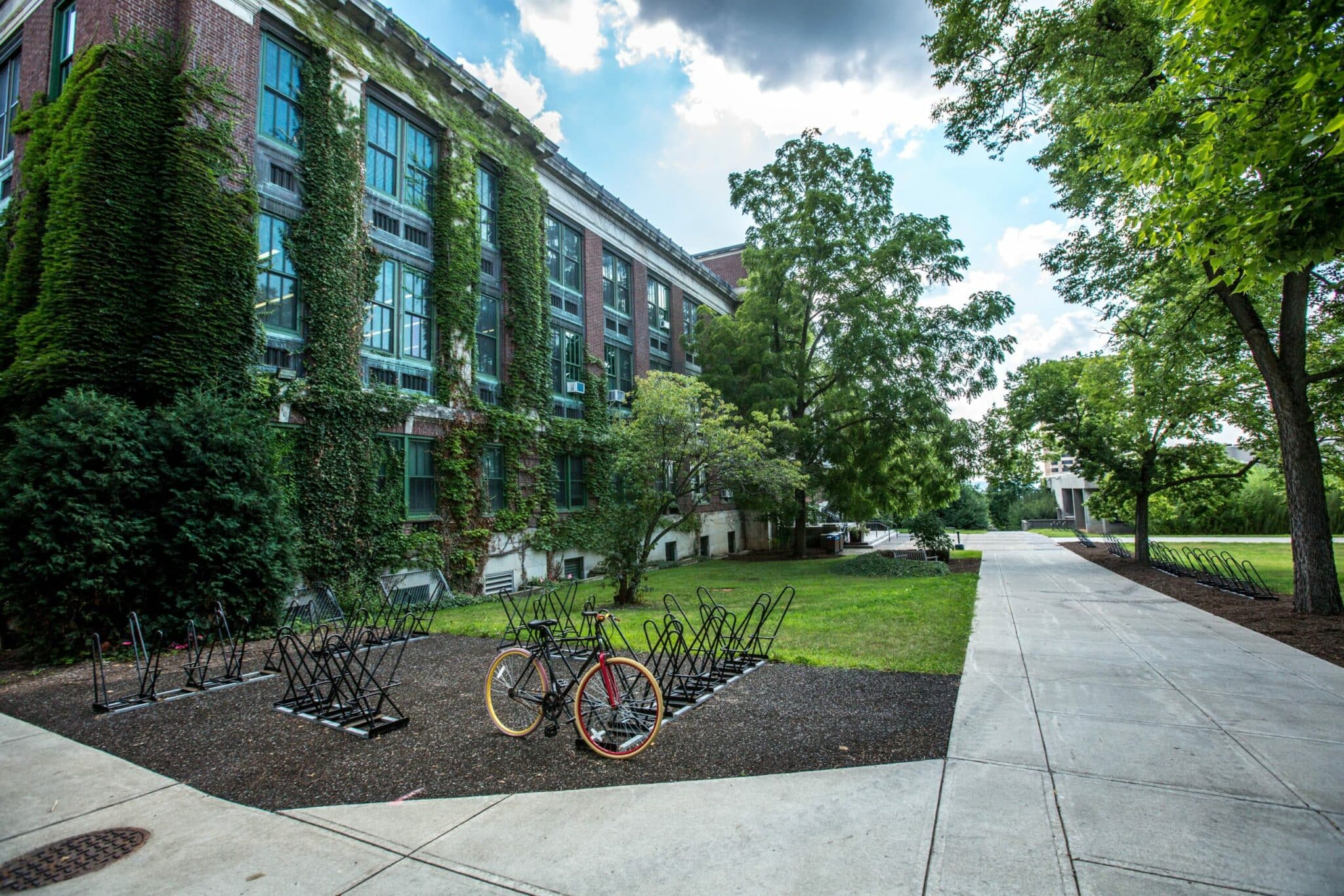 Pre-College Program at Syracuse University
For more than 60 years, Syracuse University has been providing exceptional and transformative pre-college experiences to high school students from around the world. Summer College – Online students have the unique opportunity to explore potential majors and pursue academic interests from the comfort of home – or from anywhere life takes them. Students participate in high-level instruction, have access to virtual campus offerings, and are welcomed into an engaging and supportive online community.
Deadline: May 15th (March 15th for Aid)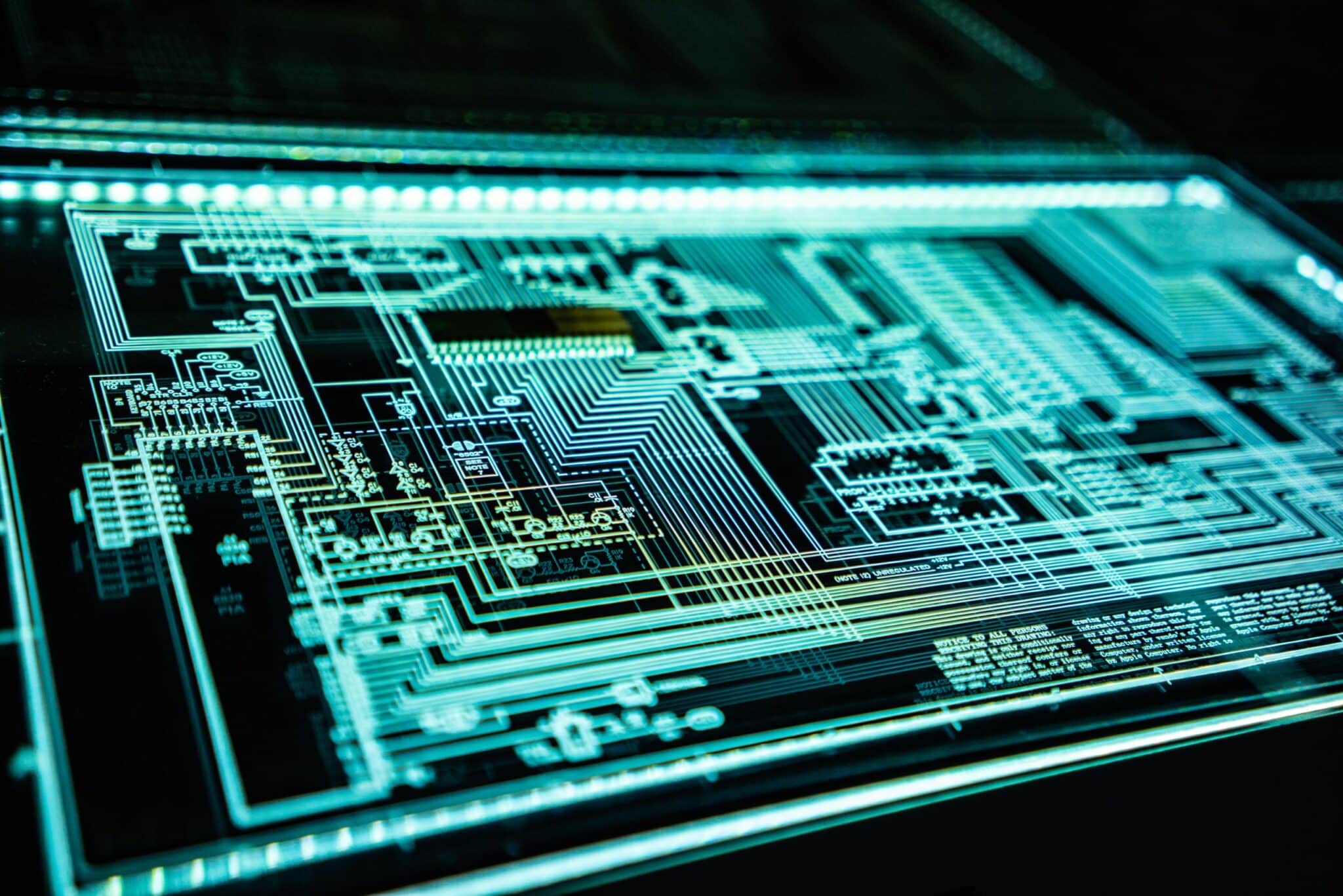 Cyberstart America
A free national program for high school students to master cybersecurity as a gateway to the industry, up their digital skills, and compete for college scholarships!
Deadline: March 15th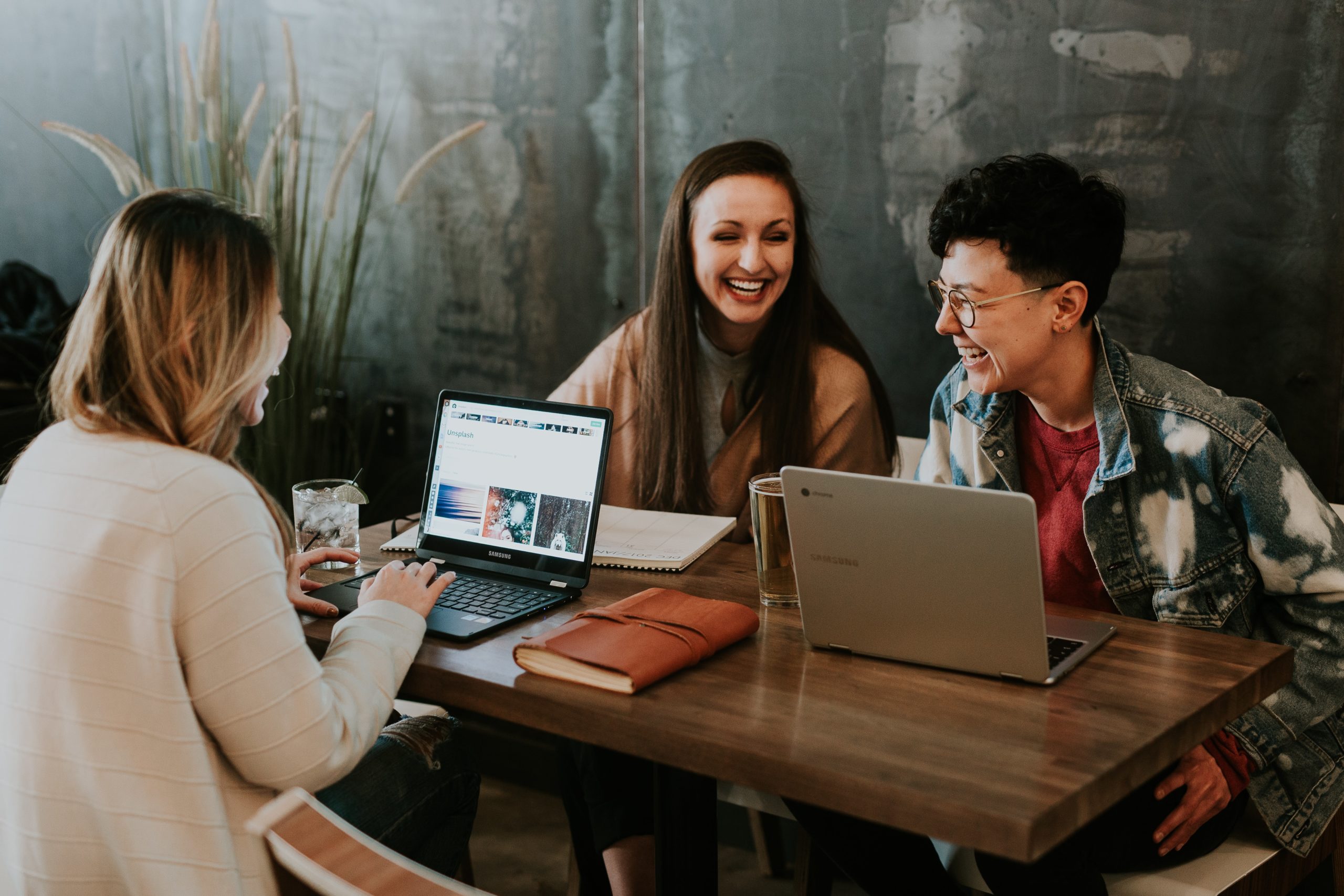 Sandia Internships
A Sandia internship provides meaningful work experience to select high school, undergraduate, and graduate students under the direction of a Sandia mentor. Sandia's missions by working on real-world, challenging projects. Most of our internships are in research and development and technical areas. However, we also offer Business, Clerical, and Laborer intern positions.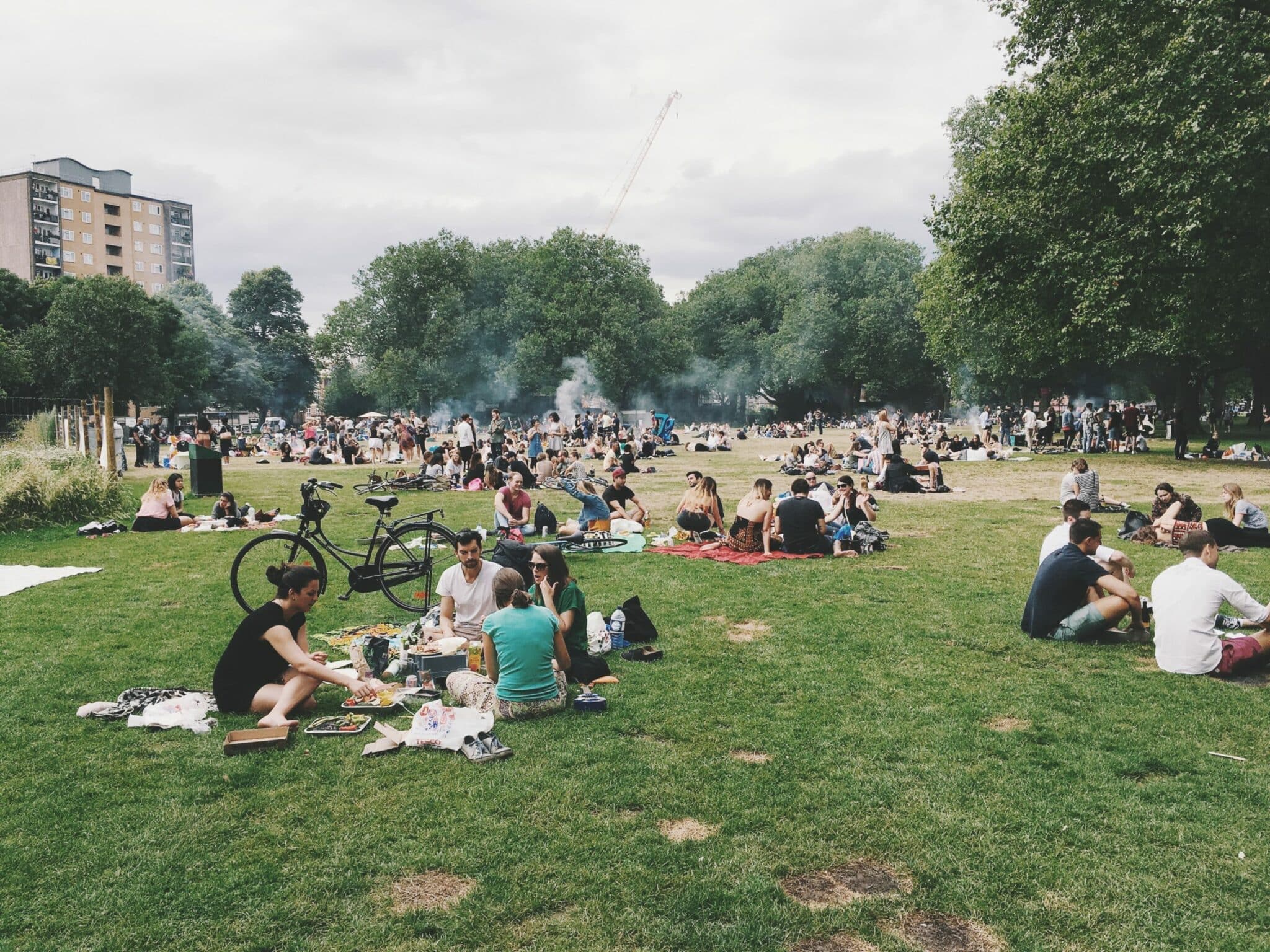 Illinois Tech Summer Courses
Enrich your summer experience by exploring our Pre-College programs in Computing and Technology. This summer, Illinois Tech is offering several online programs for high school students who are interested in learning more about information technology, computing, and next-generation technologies.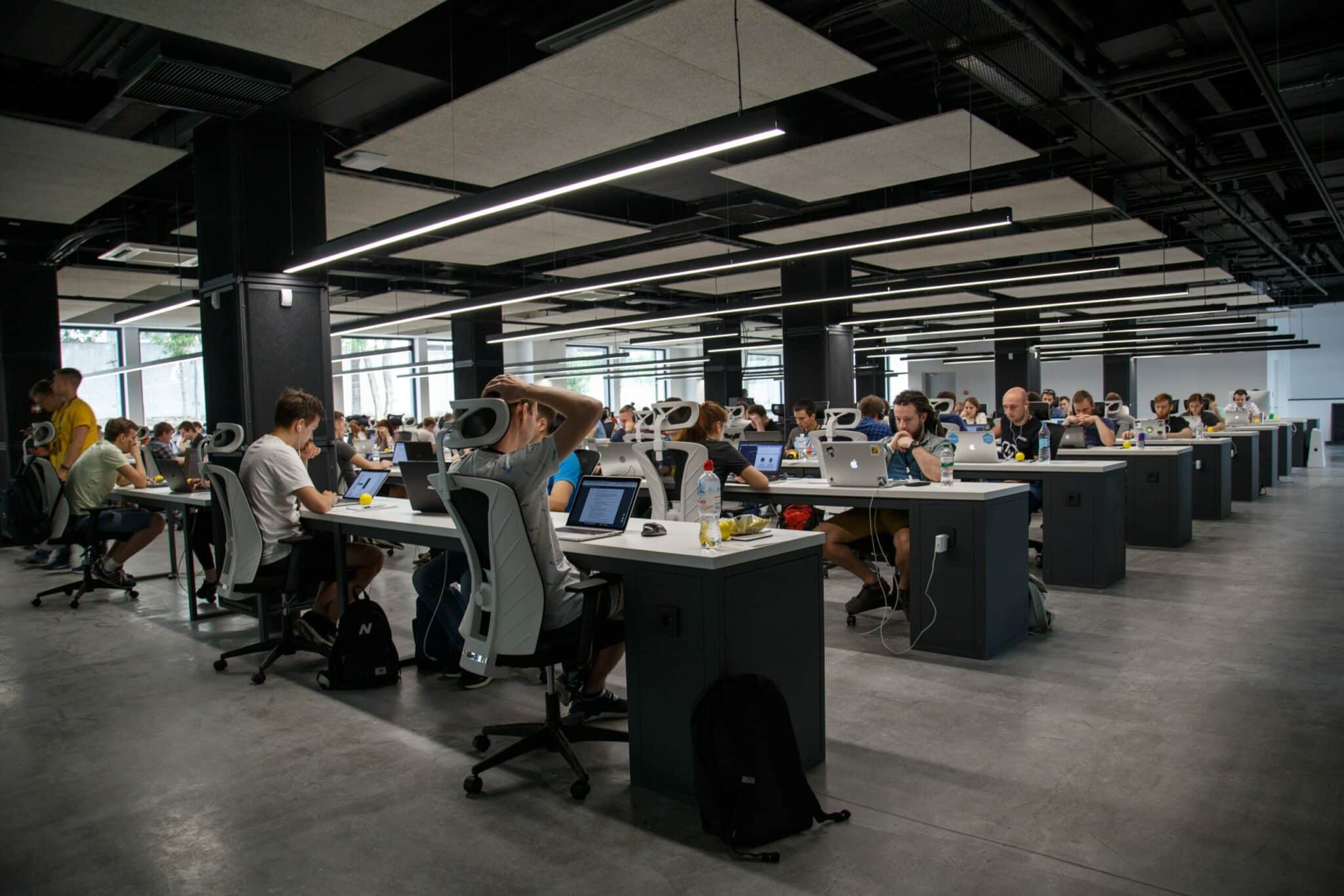 Hackathon Events
Each year, we power over 200 weekend-long invention competitions that inspire innovation, cultivate communities and teach computer science skills to more than 65,000 students around the world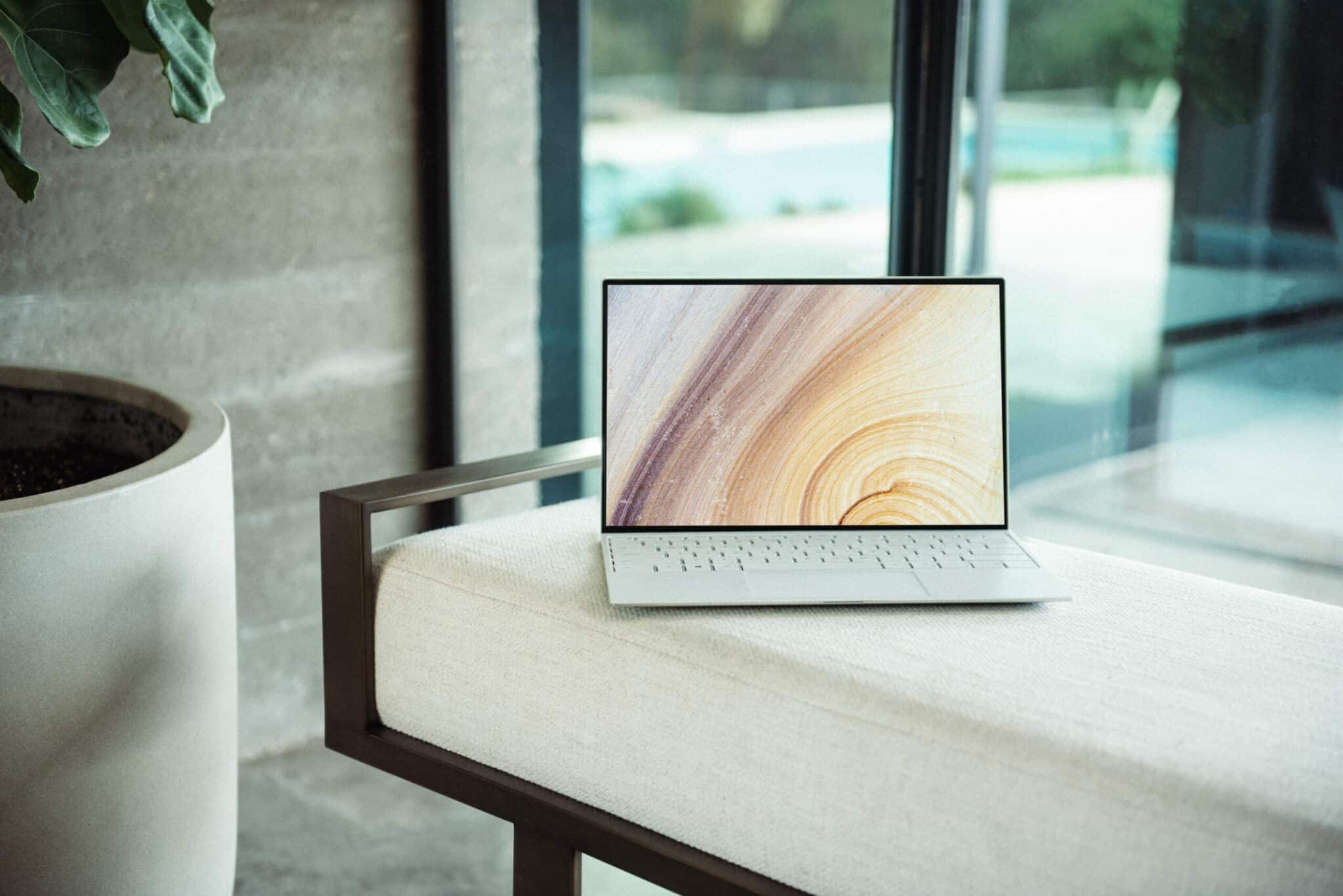 CompTIA Cybersecurity Certification
The CompTIA Cybersecurity Analyst (CySA+) certification verifies that successful candidates have the knowledge and skills required to configure and use threat detection tools, perform data analysis and interpret the results to identify vulnerabilities, threats and risks to an organization, with the end goal of securing and protecting applications and systems within an organization.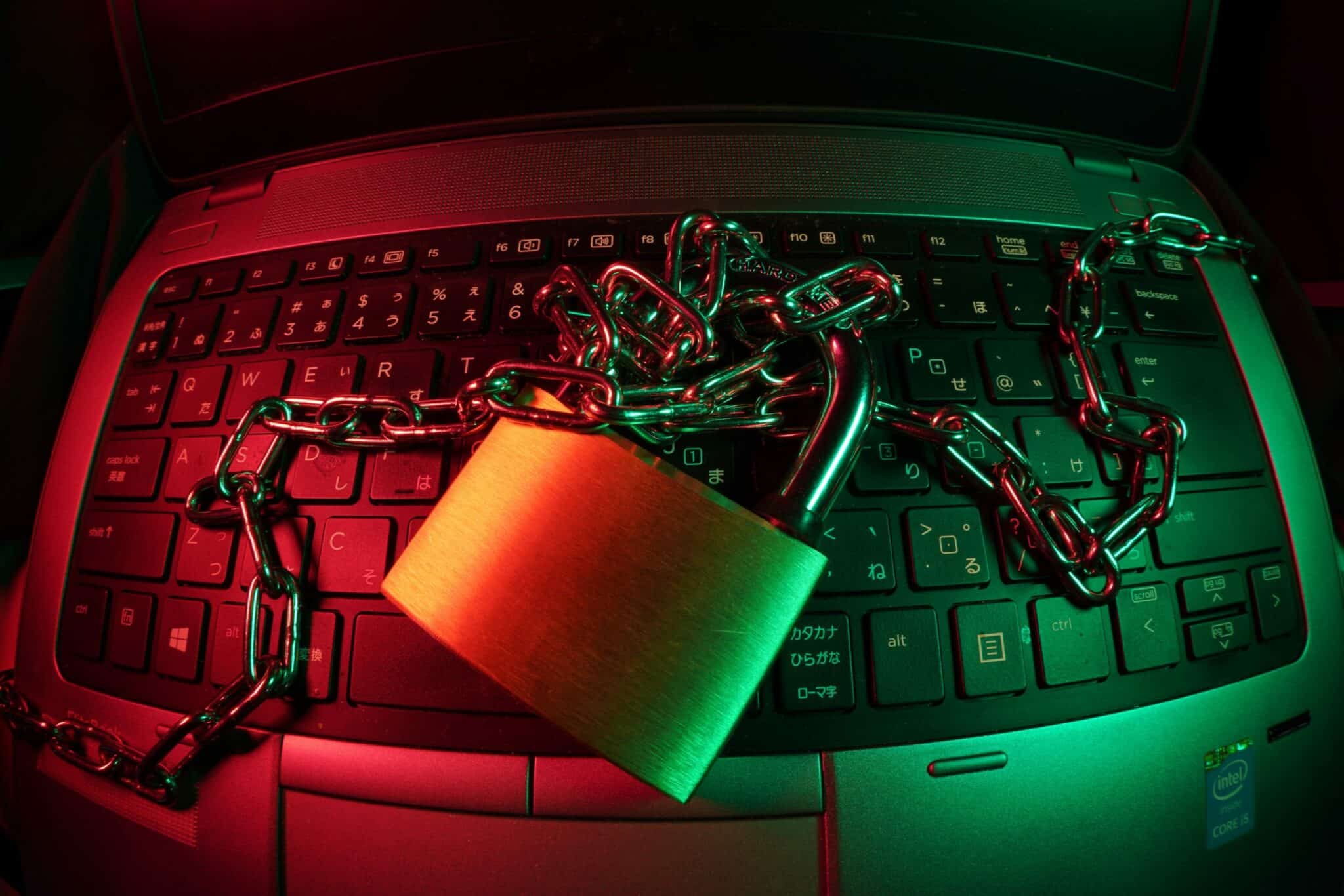 Marist Cybersecurity
At the Marist cybersecurity program, you'll take the first steps towards becoming an ethical hacker, by learning some of the tools and techniques used in this field and you don't need to have any programming experience. Using the same tools as security professionals, you'll learn about viruses, worms, and other types of malware, passwords, encryption, phishing, cyber-warfare, and wireless network security. We'll illustrate best practices with recent examples of real-life cyber attacks, and discuss how they should have been prevented.
Deadline: Rolling Admissions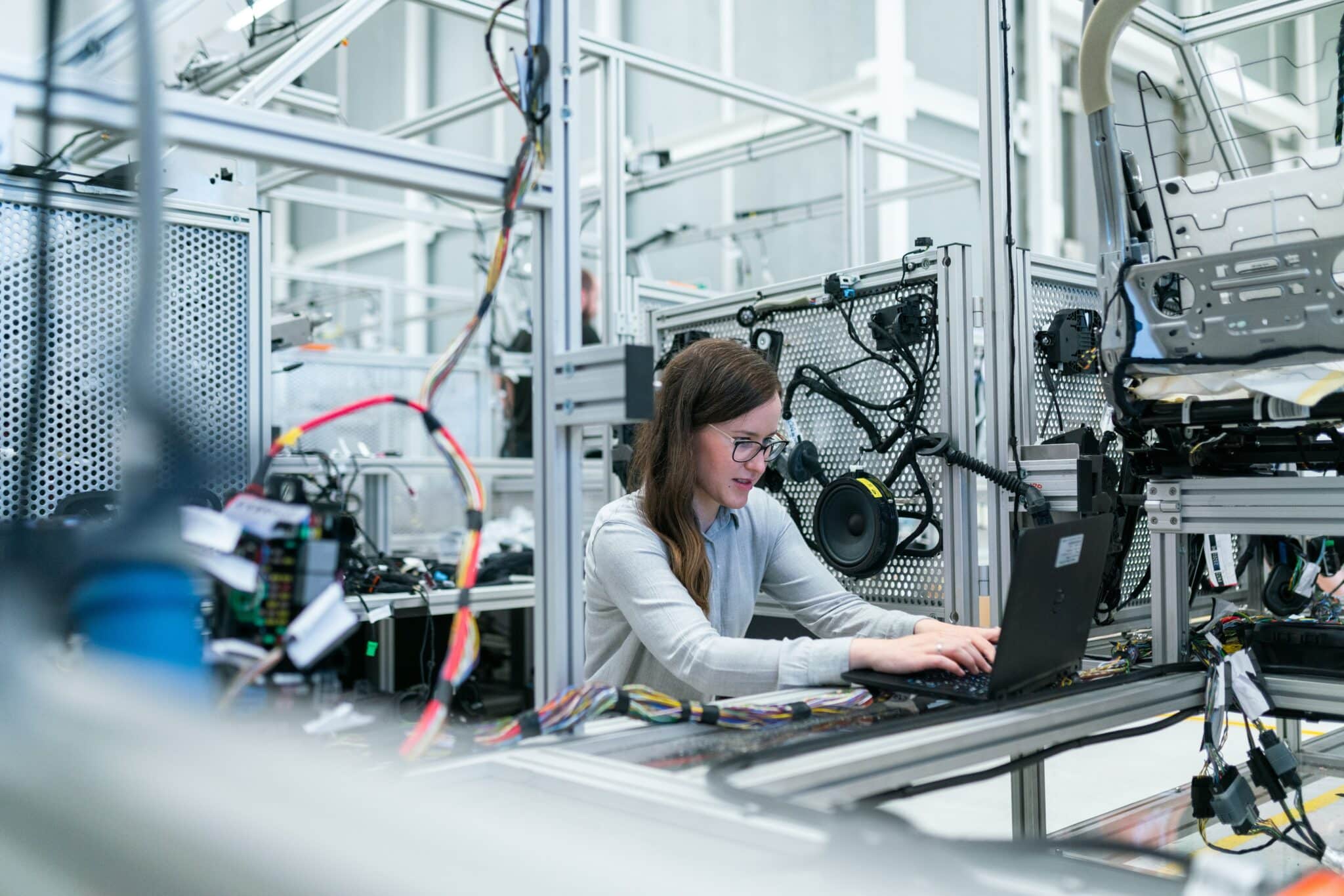 Bluestamp Engineering
BlueStamp Engineering is a learning experience – with an emphasis on experience. There aren't lectures, exams, or tests. Instead, the program helps students, tap into their motivation to learn by building. BlueStamp Engineering was created to teach the most relevant and useful technology to students through experiential learning.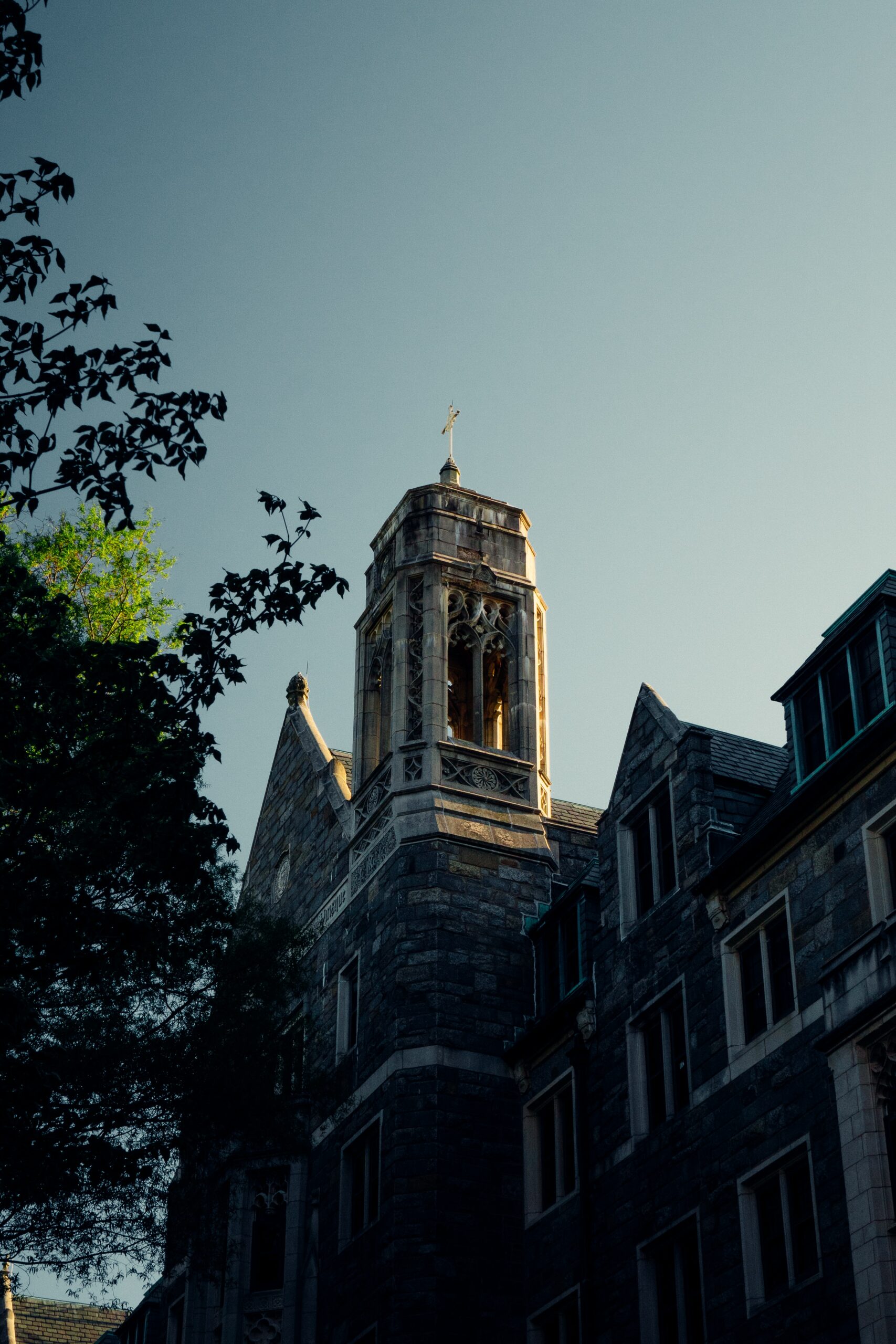 Georgetown High Schools Sessions
Explore the advantages and challenges of creating and scaling your own enterprise in the Entrepreneurship Academy. Our two-week virtual program takes an in-depth look at choosing a start-up, prototype testing, market research, social innovation, global business, and the operations of running your own business. You will have opportunities to virtually hear from and interact with experienced entrepreneurs across different industries to learn about what it takes to become successful in any career path.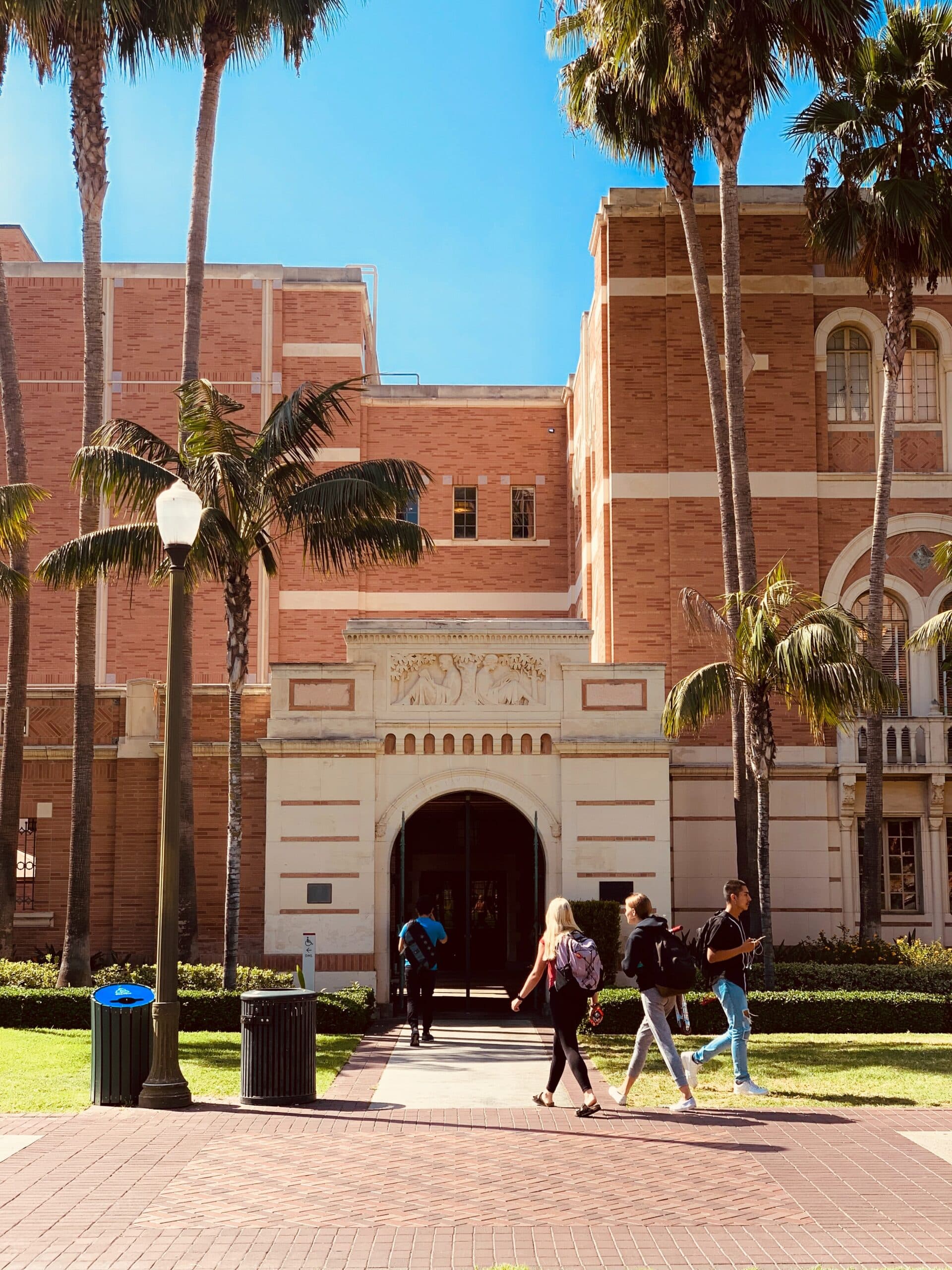 Berkeley Business Academy for Youth
B-BAY students learn from professors who are at the top of their field—and from youth mentors. Students gain hands-on experience through class projects and presentations in a safe learning environment.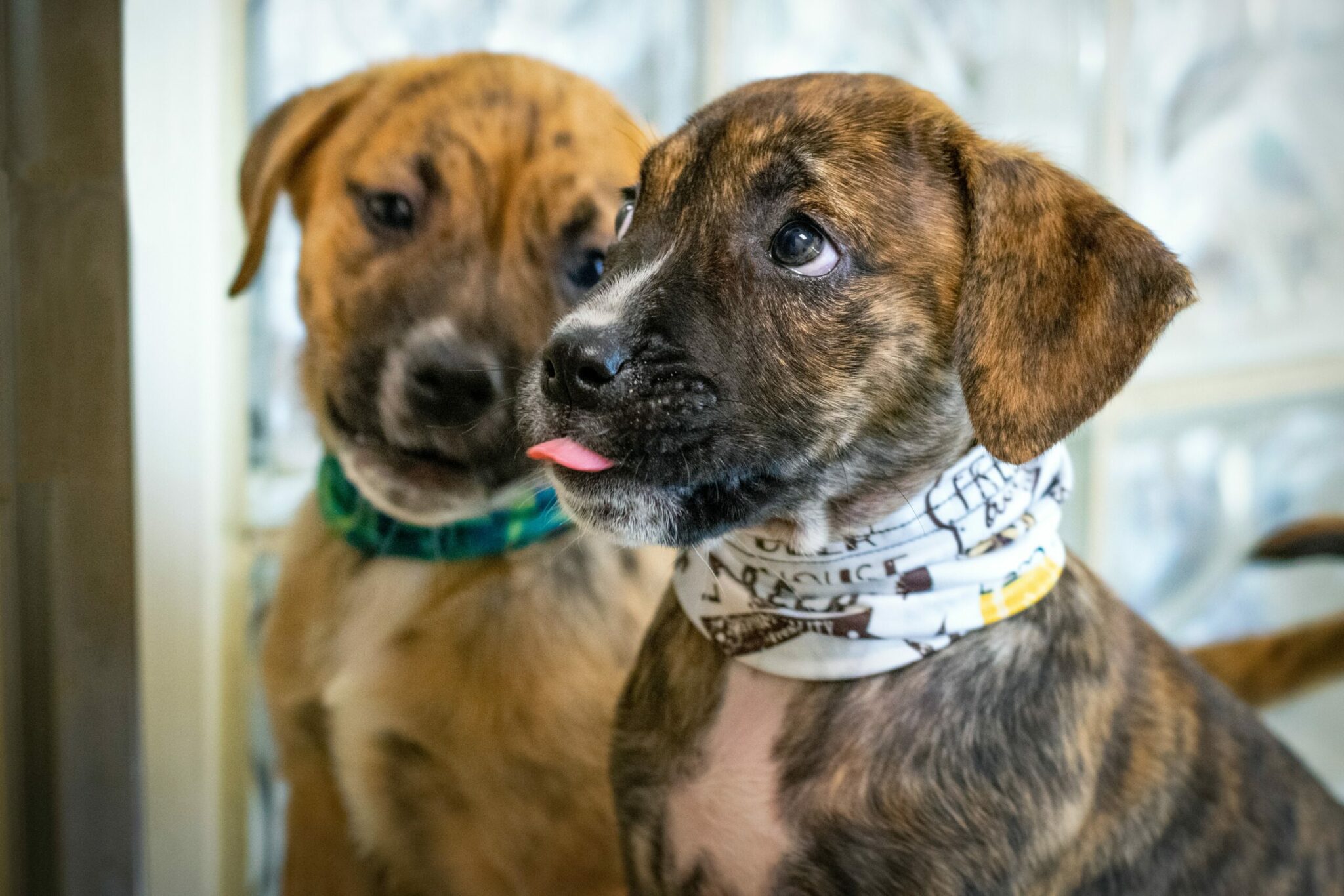 Humane Society
There are more than 60 unique ways to volunteer with the Humane Society of the United States—from helping out at care centers and serving with rescue and response teams to organizing events and grassroots outreach in your community and more. We have opportunities all around the country, so you don't even have to leave your home to have an impact.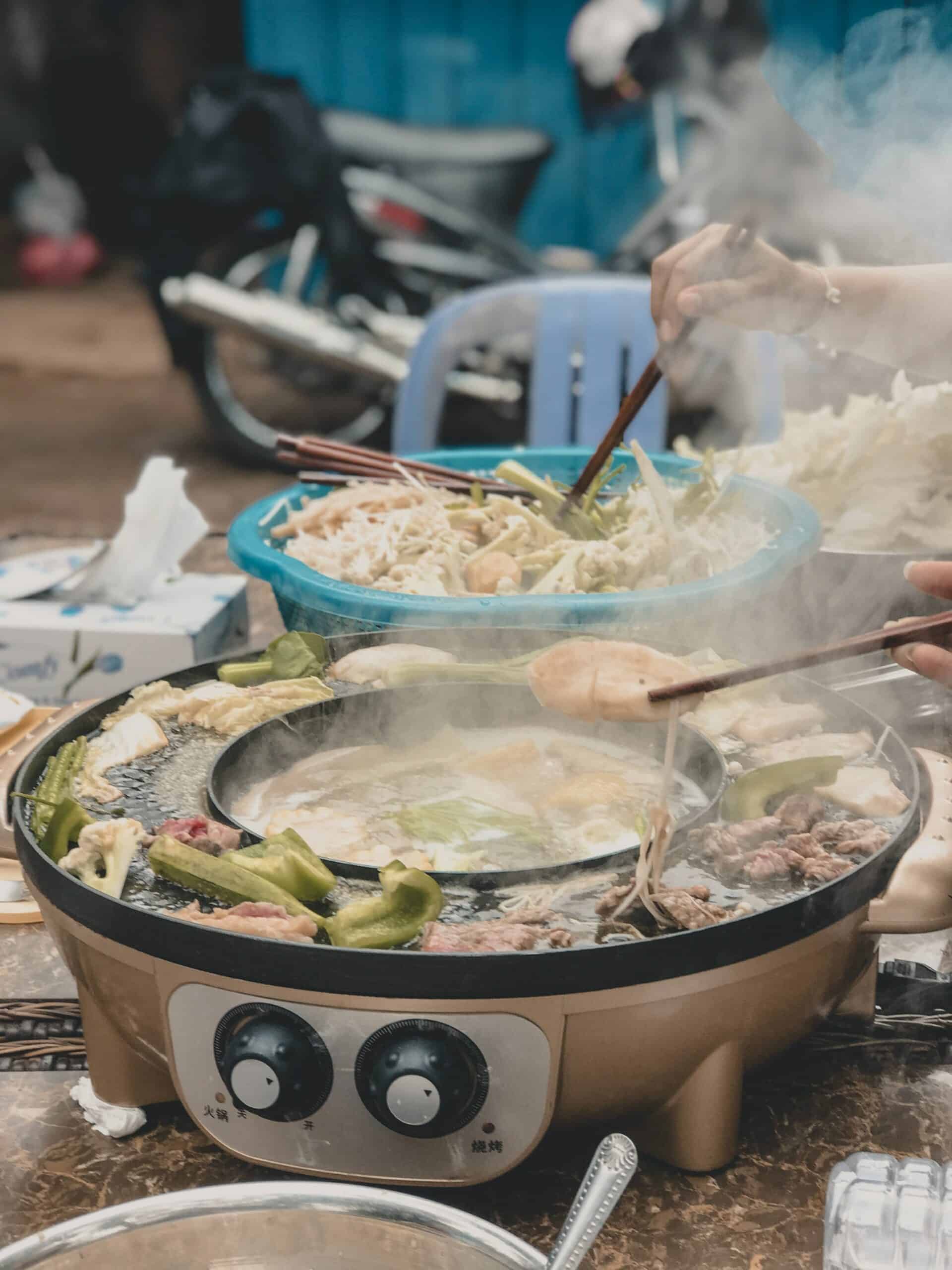 Meals on wheels
Meals on Wheels operates in virtually every community in America through their network of more than 5,000 independently-run local programs. While the diversity of each program's services and operations may vary based on the needs and resources of their communities, they are all committed to supporting their senior neighbors to live healthier and more nourished lives in their own homes.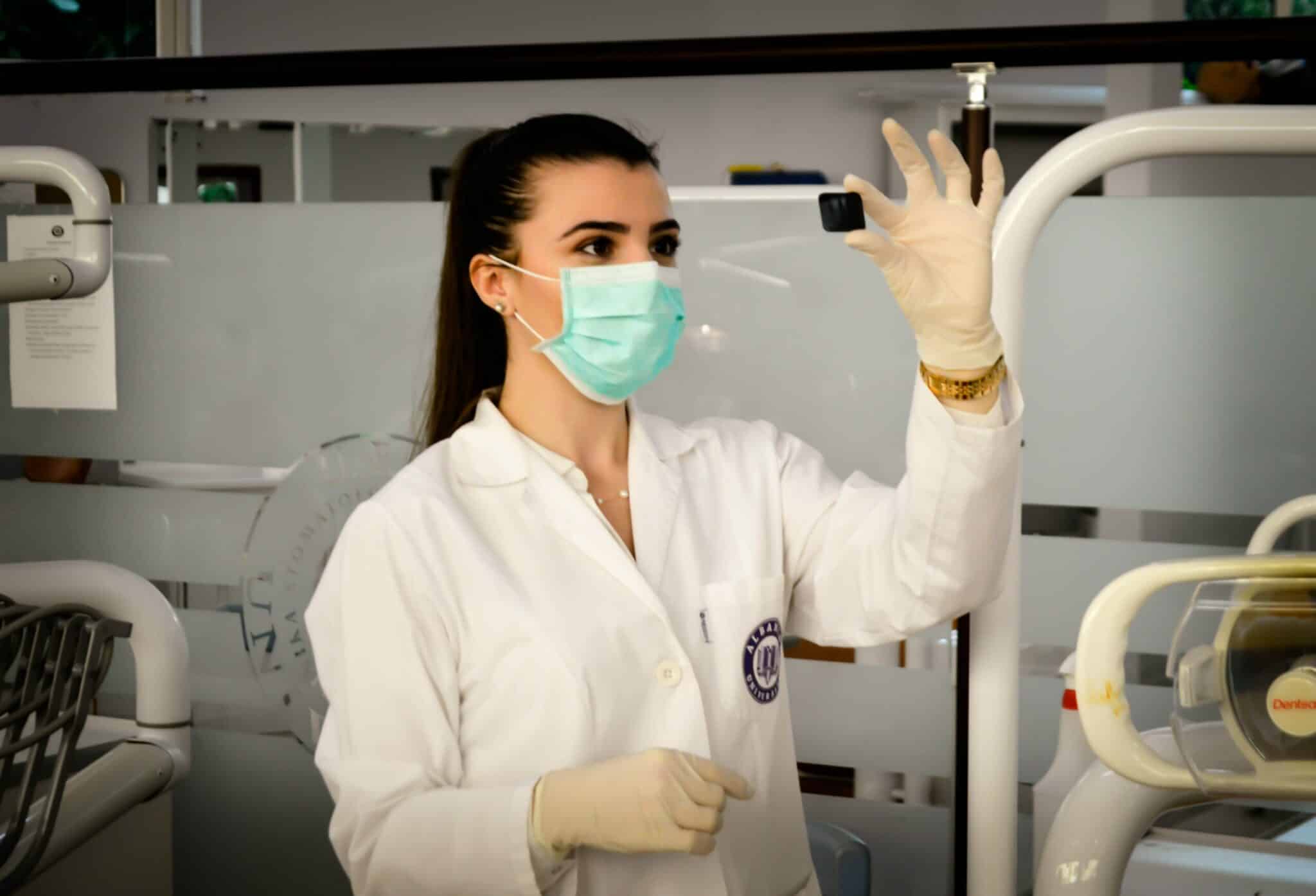 Medical Imersion Summary Academy
MISA works to expose pre-med/pre-health high school students to hands-on experience in a variety of health care settings that will provide them with a competitive edge as they begin their own career in health. Some of the activities offered are virtual simulation labs on medical procedures, hands on training of medical techniques/procedures EKG, suturing, CPR, splinting and taking vitals, introduction to clinical research, and VIP lunches with health professionals.
Deadline: April 2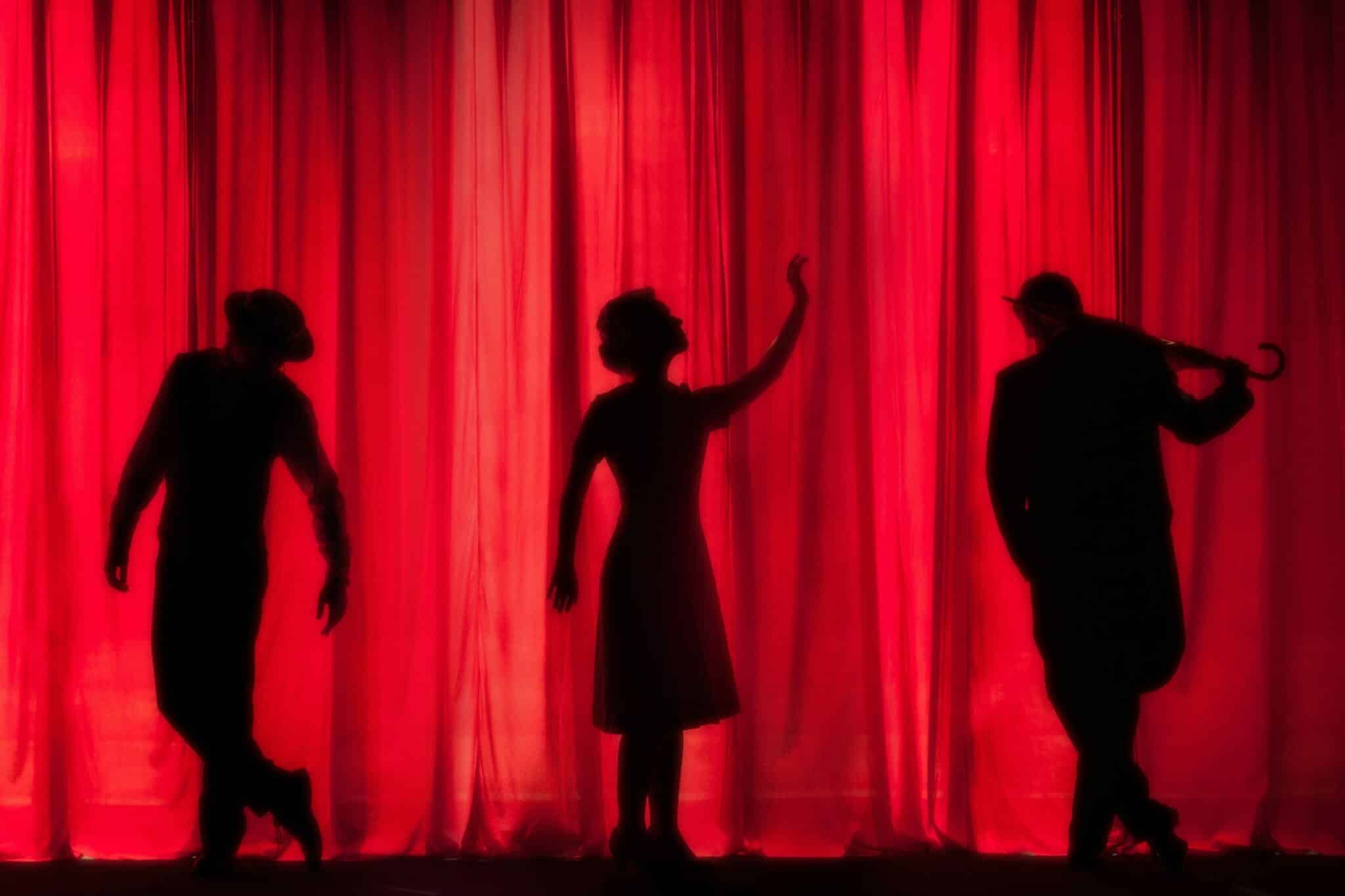 Acting and preformance summer institute at UCLA
The UCLA Acting and Performance Summer Institute is a virtual three-week, UC credit-bearing, intensive program for high school students in theater arts, encompassing performance training classes, movement-based techniques, and a final showcase where students create their own content through the devised theater process.The program is designed for high school students with a serious interest in theater arts who seek the discipline and training required for participation in a university theater program or a career in the performing arts.
Deadline: April 1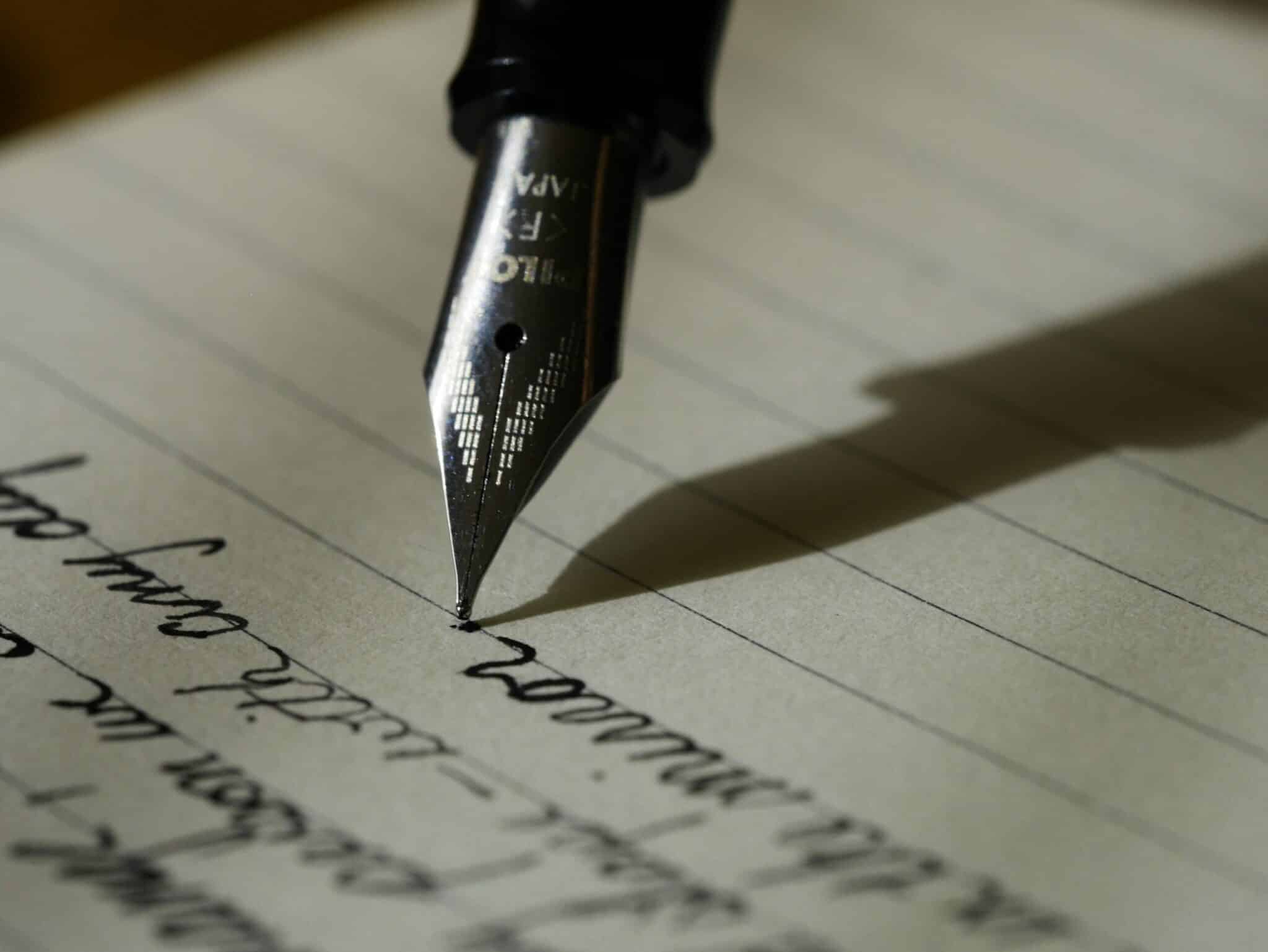 Creative Writing Institute at Washington University in St. Louis
The Washington University 2021 Summer Writers Institute (SWI) is an intensive, three-week remote program featuring workshops in poetry, fiction, and creative nonfiction, along with a new course, "Reading and Writing St. Louis." Adult writers from all levels of experience work together with published authors and exceptional teachers in a supportive, non-competitive format that allows for personalized attention and constructive feedback. SWI courses are embedded within a robust series of programs (including readings, workshops, and panel discussions) that students will also engage in. This year's SWI is fully online, a blend of synchronous and asynchronous activities. Live Zoom sessions are held evenings and weekends to accommodate participants' busy work schedules.

Deadline: April 1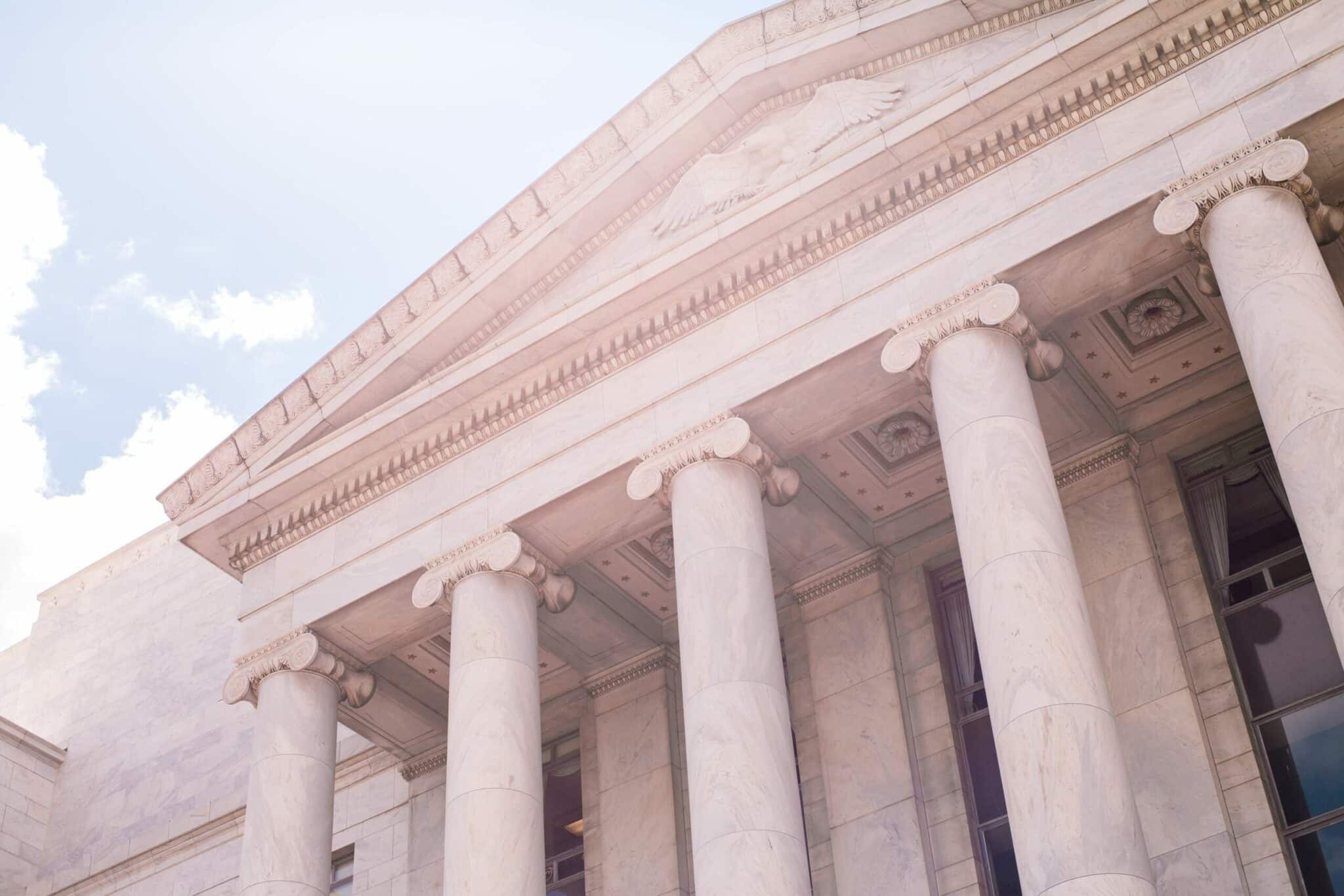 The Pathways Program
This Program is designed to provide students enrolled in a wide variety of educational institutions, from high school to graduate level, with opportunities to work in agencies and explore Federal careers while still in school and while getting paid for the work performed. Students who successfully complete the program may be eligible for conversion to a permanent job in the civil service. The salary runs from $12.34 to $15.44 per hour.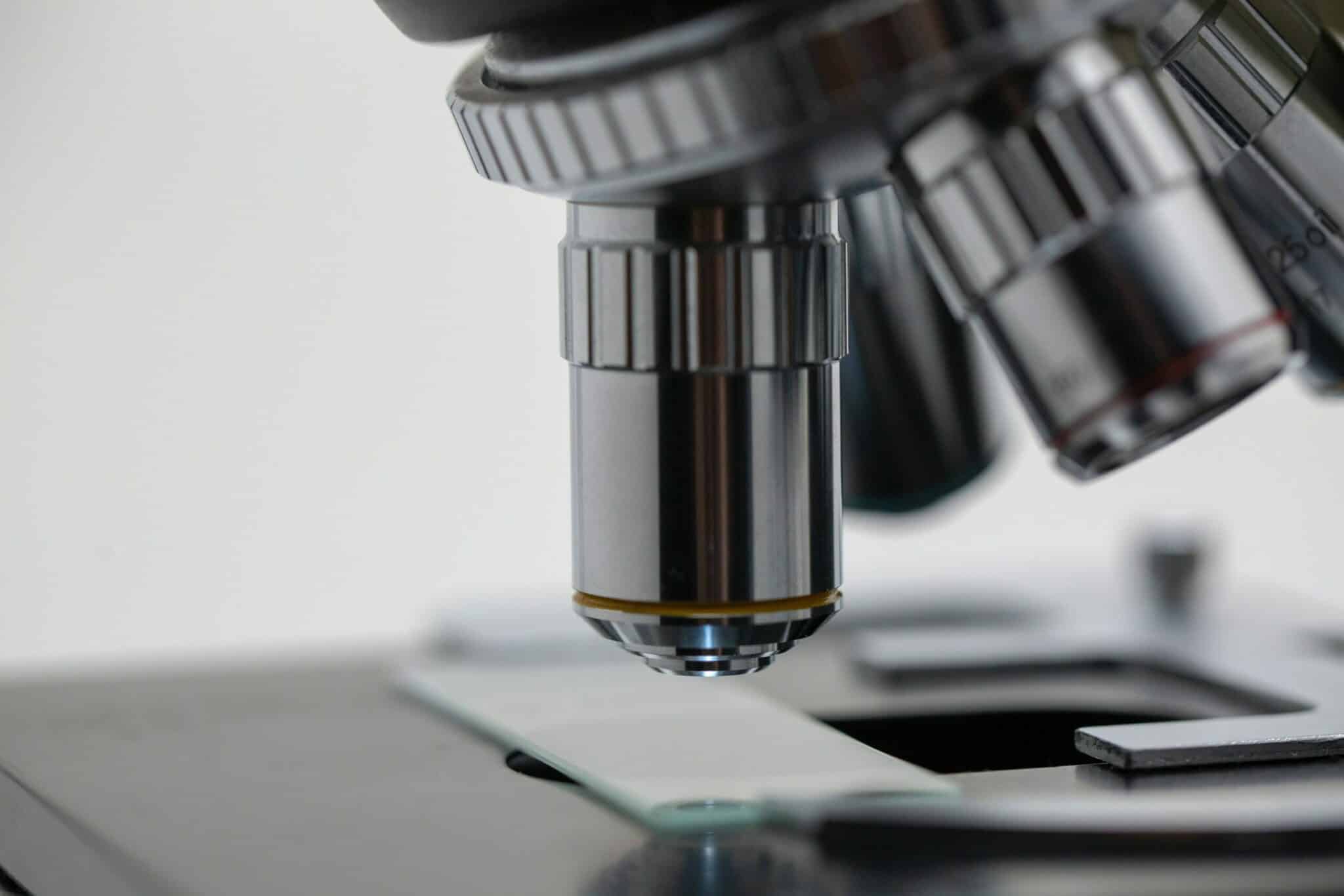 Polygence
Polygence is a selective project-based learning and research opportunity for middle and high school students. We match our students with expert mentors from top universities and industries worldwide. The main objective is to develop a college-level research project. Showcase your work through a publication, conference presentation or creative piece.
Deadline: Two weeks prior desired beginning date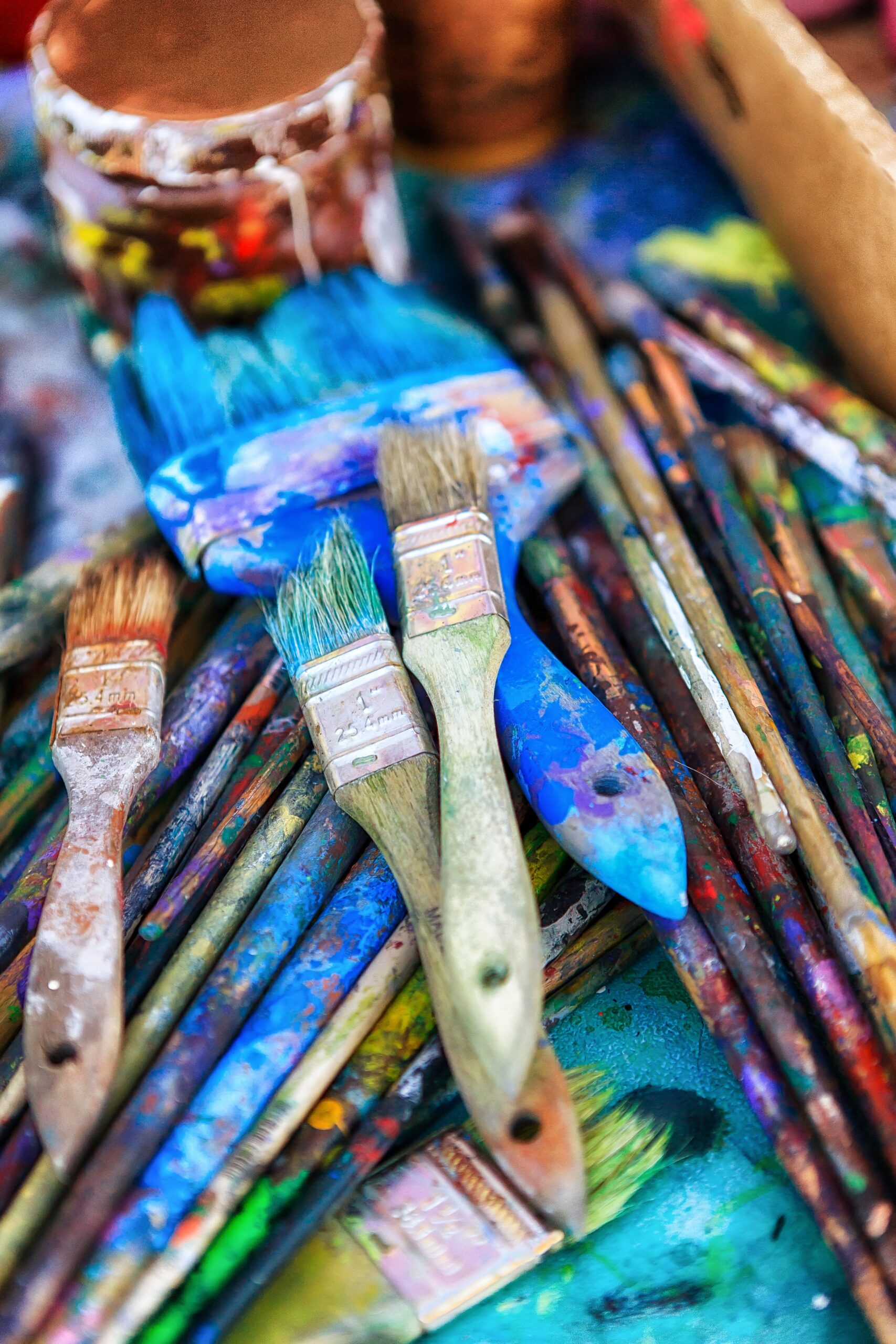 Wynwood Art Classes
If you are interested in taking small and consice begining classes from profesional artists, this is agreat option for you. Students will be taught in a workshop format that is based on assignments from the instructor. This class will help teens discover their creativity, individuality and unique style. Students will begin to work toward building an original body of work that can be used as a portfolio that will include paintings, drawings and mixed media art. For the teen-specific sessions, the main techniques and medias that will be utilized are acrylic on canvas, oil, watercolor & drawing. The monthly fee is $260.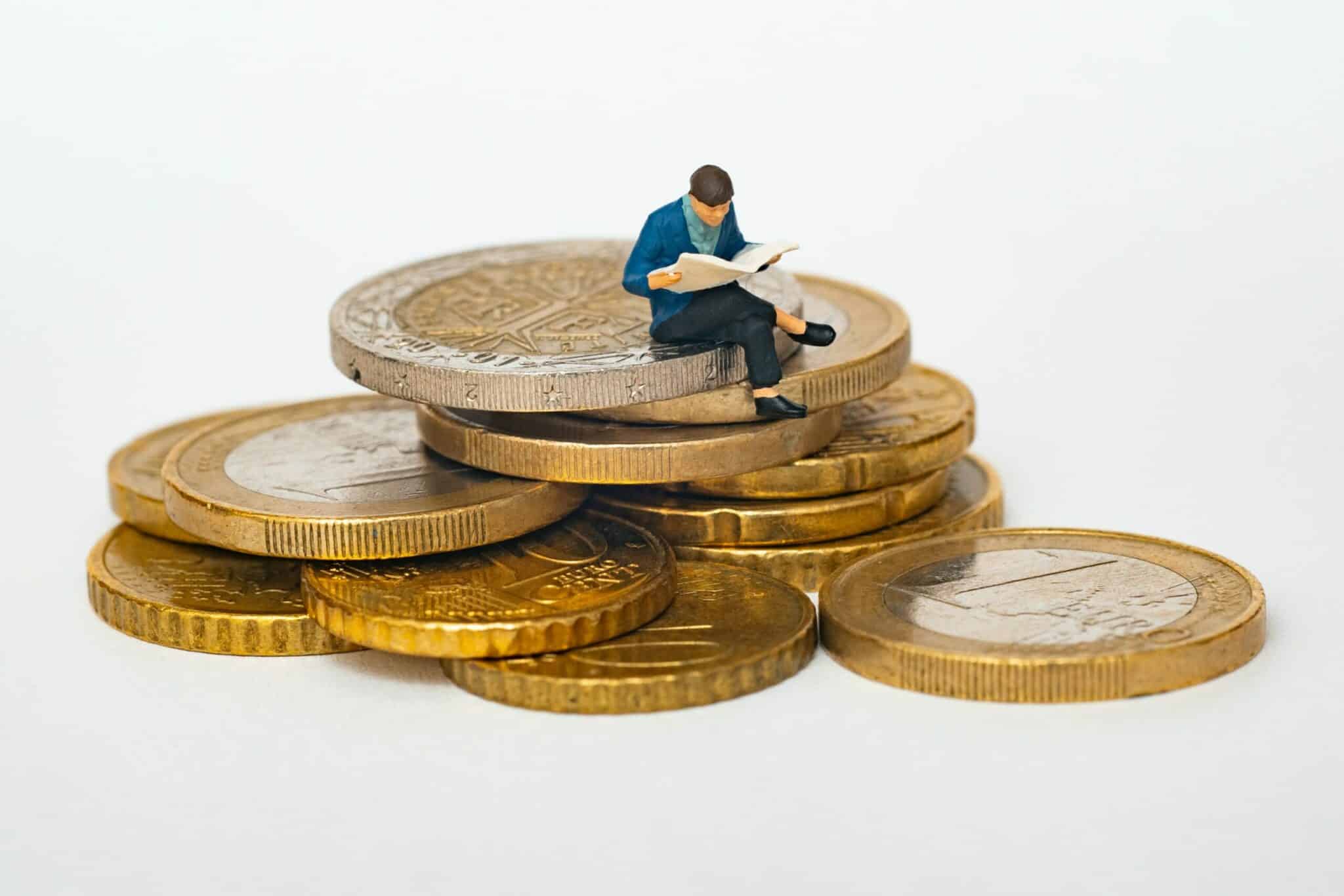 Economics for Leaders (EFL)
Economics for Leaders (EFL) is a selective summer program that teaches student leaders how to integrate economics into the process of decision-making in an interactive learning environment. The goal of EFL is to give promising students the skills to be more effective leaders and to teach them how to employ economic analysis when considering difficult public policy choices. This course focuses on the introduction and application of economic concepts and economic reasoning skills and introduces students to leadership theory. Given the difficult public policy choices facing governments and their citizens around the globe because COVID-19, teaching these skills and knowledge to the next generation of leaders is one of the most important actions we can take now to ensure our future prosperity.
Deadline: April 14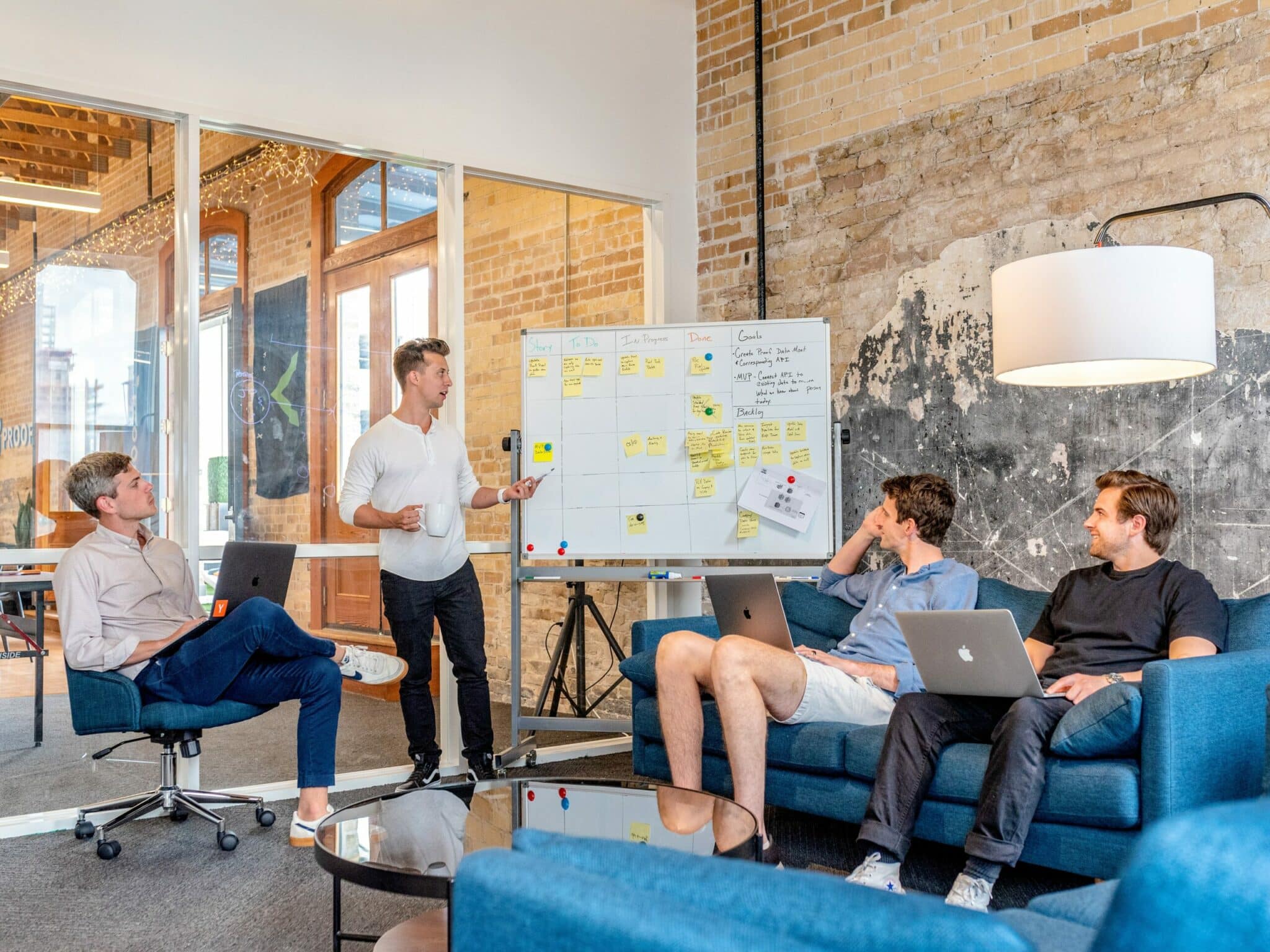 LaunchX Young Entreprenuers Summer Program
LaunchX brings together top aspiring high school entrepreneurs from around the world each summer, supporting you through the process of launching an actual startup. You join a highly-curated group of promising young entrepreneurs from around the globe, learn from industry experts, and leverage our leading course materials and support team to work with your peer co-founders to build real products and solve business challenges in viable ways. These startups are driven by using the design thinking process to discover innovative opportunities, backed by extensive market research, multiple iterations of prototypes and user testing, and gaining traction through iterations and customer development.
Deadline: February 15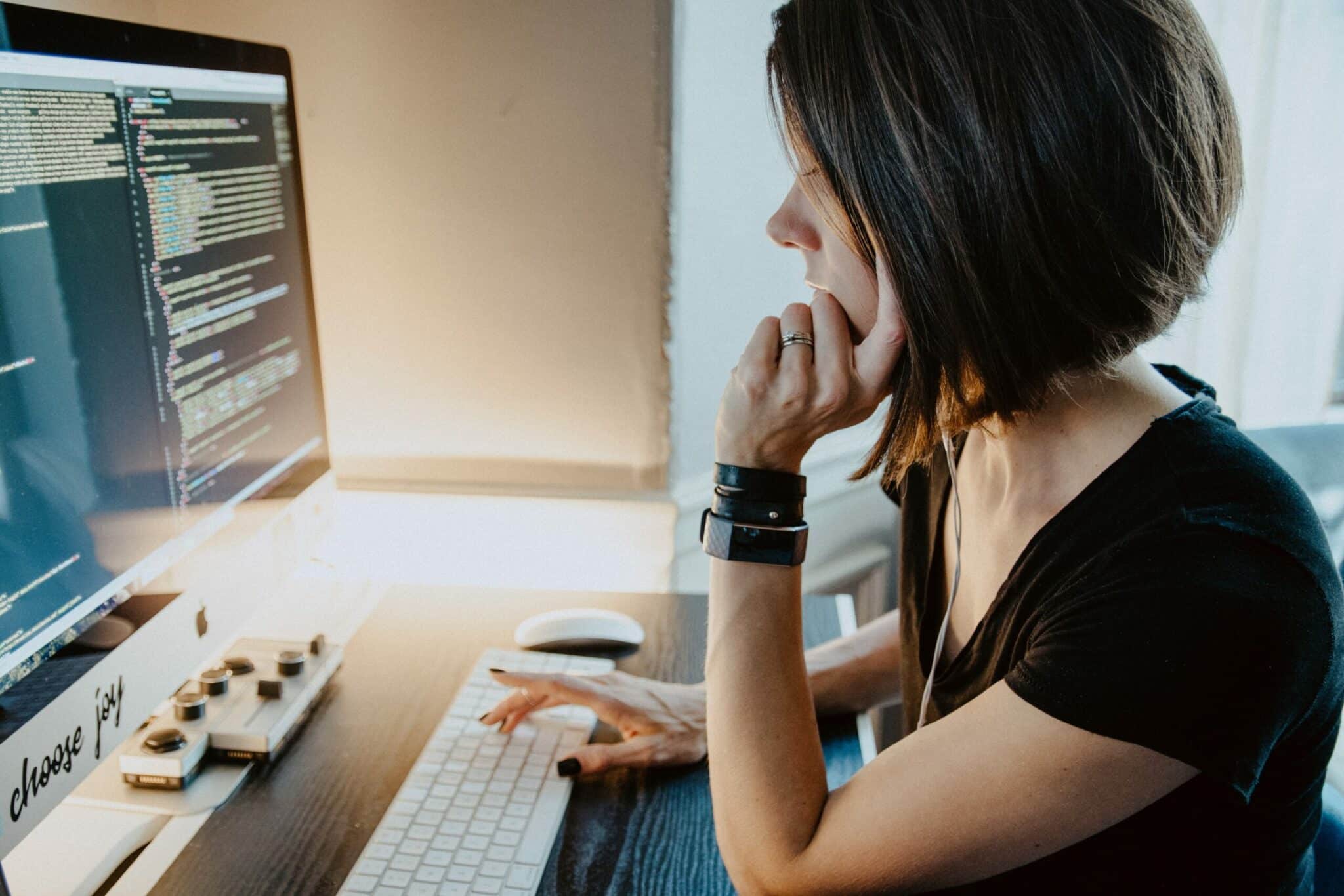 Computer Science Summer Institute (CSSI) at Google
Google's Computer Science Summer Institute (CSSI) is a three-week introduction to computer science (CS) for graduating high school seniors with a passion for technology — especially students from historically underrepresented groups in the field. CSSI is not your average summer camp. It's an intensive, interactive, hands-on, and fun program that seeks to inspire the tech leaders and innovators of tomorrow by supporting the study of computer science, software engineering, and other closely-related subjects. It provides students with an interest in computer science an opportunity to learn what their future career might hold, and inspire them to complete their work towards a technical degree.

Deadline: March 29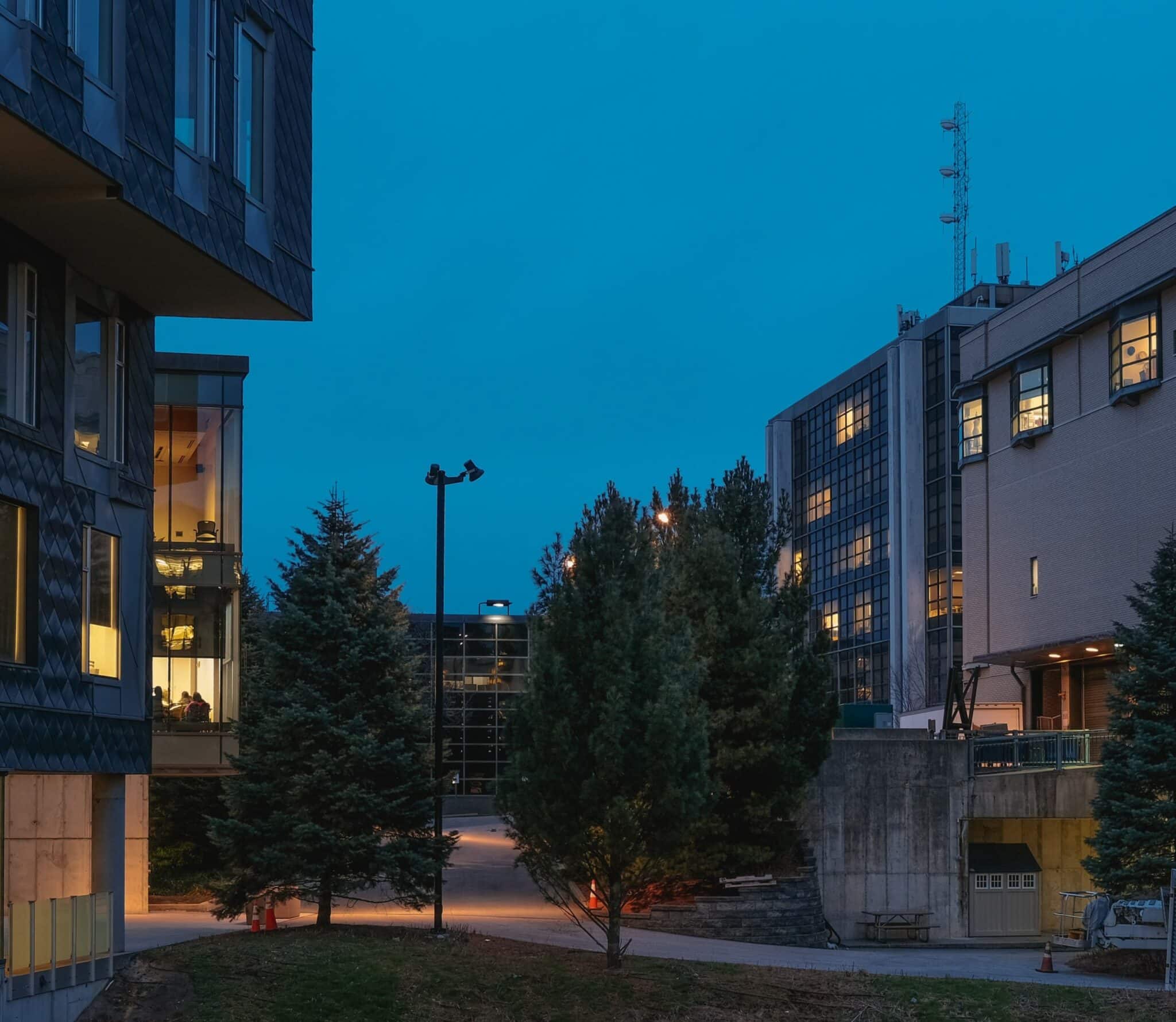 Carnegie Mellon Summer Academy for Math and Science
As SAMS Scholars, students engage in a rigorous curriculum taught by our renowned faculty and staff who are deeply committed to student success. The program allows students to develop deeper understanding in areas such as mathematics, biology, and physics via traditional classroom instruction, through hands-on projects and sustained engagement with world-renowned faculty and skilled staff mentors. In addition to their academic experiences, students also have the opportunity to collaborate, and develop meaningful relationships with peers from across the country.
Deadline: March 16th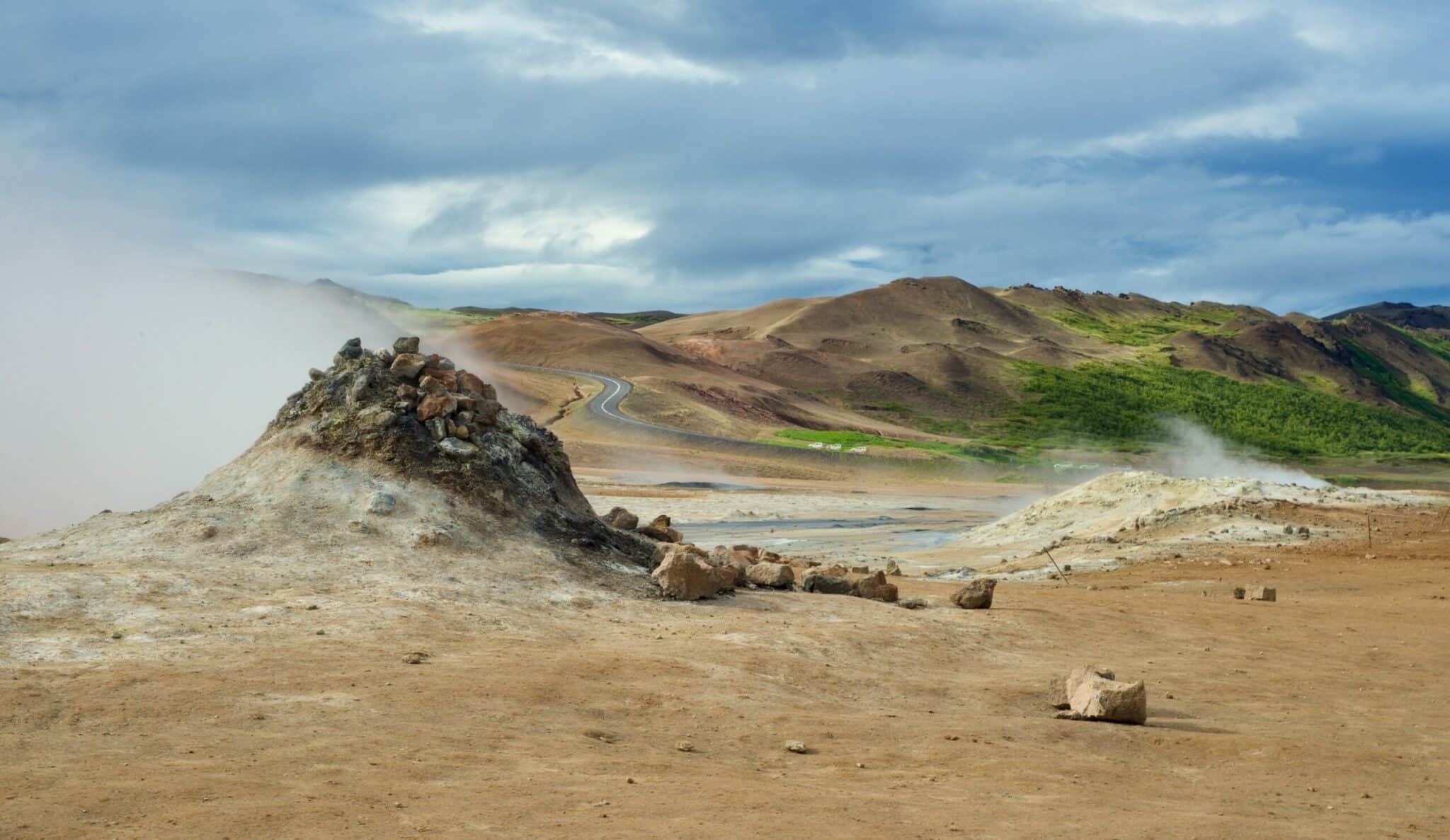 Geosciences Bridge Program
The Geosciences Bridge Program offers a 6-week paid ($500 per week) internship for students planning to pursue careers in the geosciences. The program includes lectures, field trips, hands-on activities, two for-credit college courses, housing, meals, travel to and from the University of Maryland Eastern Shore (UMES), and a stipend.
Deadline: April 23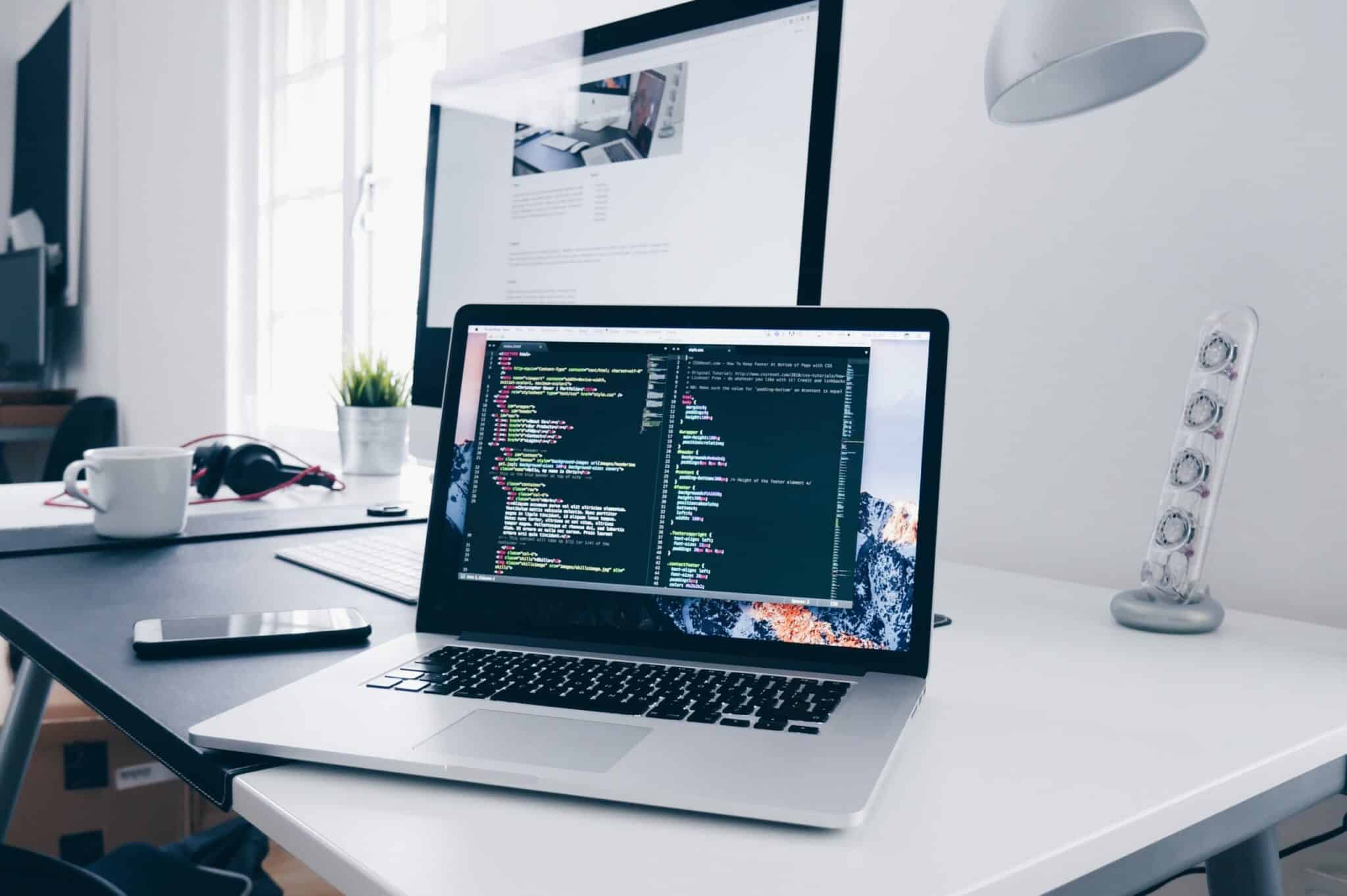 Girls Who Code Summer Immersion
The signature Girls Who Code Summer Immersion Program will be running virtually in 2021. The 2-week opportunity is available to rising sophomore, junior, and senior girls—trans and cis—and non-binary students. No prior computer science experience is required.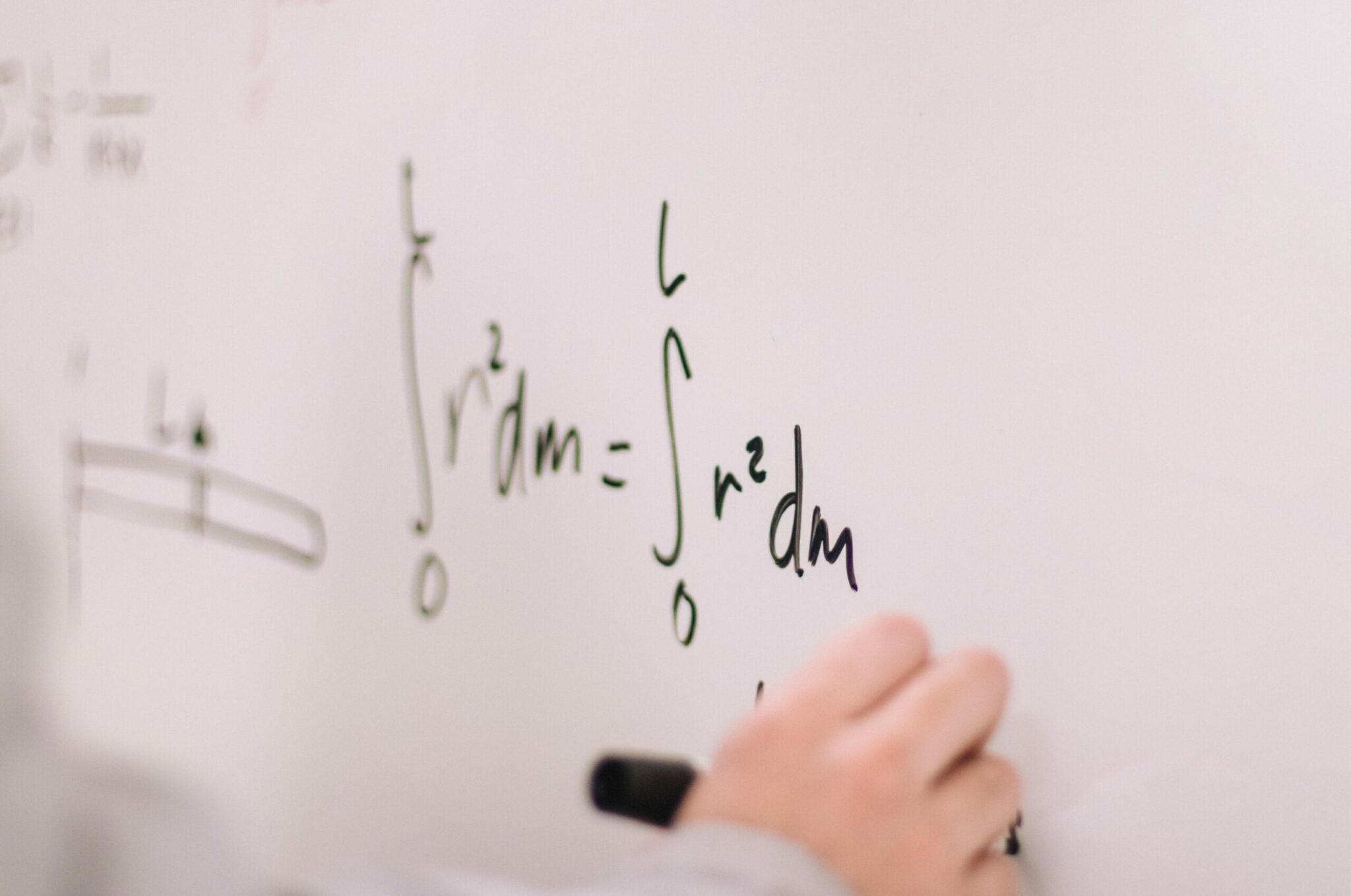 Canada/USA Mathcamp
Canada/USA Mathcamp is an intensive 5-week-long summer program for mathematically talented high school students, designed to inspire and motivate mathematically talented high school students by exposing them to the beauty and variety of mathematics, and to impart valuable knowledge and skills for the pursuit of mathematics in high school, university, and beyond.
Deadline: March 18
Take your next step with a Prepory coach. Identify new opportunities, build, thrive, and grow.