When it comes to discussing the struggles of finding and starting a new job, it usually focuses on everything before an offer is extended. We focus on all the stress of applying to jobs, fixing resumes, interviewing well, drafting thank you emails, and so on. But there are some challenges to be faced when an offer is extended. Oftentimes, too many job offers lead people to question how to pick the right one.
If you are debating between two job offers, first of all, congrats! This is great news for you! If you're tired of hearing people tell you that it's a good problem and instead you're looking for a solution, continue reading.  
Create a comparison chart for the entire compensation package. 
Salary

Bonuses and/or commissions 

Paid time off

Health insurance

Travel reimbursement

401(k)
Salary is what people focus on the most and for good reason. As an adult, you want a job that not only you enjoy, but can also pay your bills. With this chart, you will be able to see how each job will support your lifestyle and needs. If one job is offering only slightly less (<$5k), is it possibly made up in other parts of your compensation package? 
Lastly, if the salary is a huge hesitation for you, have you negotiated your salary? With two job offers at hand, you can leverage one in your negotiation while expressing how this company is your preferred choice. You may not reach the same salary as the other job, but it may be a raise enough to make you comfortable accepting the offer with your preferred company.
Hopefully, you asked the right series of questions in the interview to give you insight into the potential for growth in this role. Think about your long-term career goals, how does each job offer support your vision for yourself in 5 or 10 years? Refer to LinkedIn to see how long certain employees have been at the company. If everyone is relatively new, is it possible that this company has a large turnover rate? Are you being offered a role in a new department? Do they seem to promote from within the company? Again, ideally, you asked some questions in the interview that provide clarity.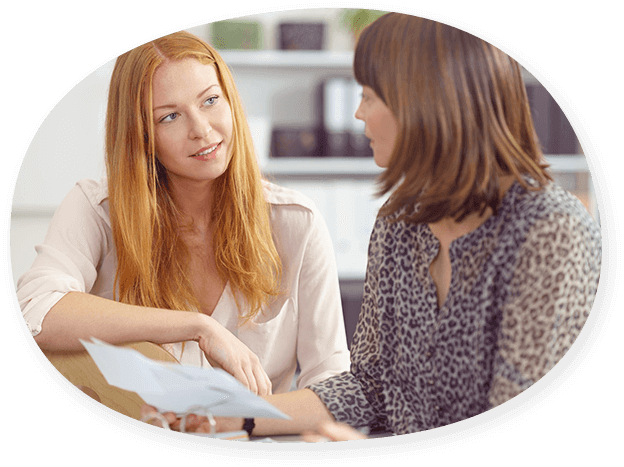 This is another area where you can create a comparison chart. Think about things such as flexible schedules, telework options, monthly lunch outings, etc. If the ability to work from home is very important, this could be the dealbreaker between two offers. 
How was the interview process? Did they bring in multiple people to meet with you? Did you get the feeling that people got along well? How did you feel about the people you interviewed with? It's likely they'll be a part of your team if you decide to join the company. All things given equal, we recommended you work with the people you get along with. What does the company value? What is its mission? How does that resonate with you? Maybe one company has a stellar corporate social responsibility program with a mission you feel passionate about. We spend so much of our time at our jobs, do not underestimate the power of feeling good about the company you work for. 
You may also be able to find the company on Glassdoor where employees provide anonymous feedback on work culture and salaries. Consider it a big red flag if there are many poor reviews, as employees are less likely to receive negative reviews for fear of retaliation.
You likely know the answer already. Some people have their gut or intuition tell them, others require more time and sleep on it. Either way, listen in. Are you trying to convince yourself out of one company because the other one is more established or has a bigger name? Are you more concerned about what other people will say about which job your pick instead of which job is right for you? 
As a tip, do not go around seeking an answer from your best friend, aunt, sister, cousin, 2nd cousin, grandmother, dad, uncle's sister-in-law, you get the picture. This is a decision for you to make and ultimately you will be the one dealing with the results of your decision. This does not mean you cannot consult anyone, but be selective and choose people that have extensive work experience, or maybe this particular experience of choosing between 2 jobs. Again, you have the answer. 
When you make your decision, promptly send an email to the company you'd like to work for. Once you receive an acknowledgment, communicate promptly with the other employer that you will not be proceeding with. Make sure to thank them for their time and the opportunity. Always lead with professionalism and respect, you never know where they will go and how the connection could support you later on.
You can look at charts and talk to people all day and all night. Remember to trust yourself in the decision and however things go, there are lessons you can learn.