Do college admissions calculators work? How can an admissions chancer estimate my chances of being admitted to my dream school?
With a quick Google search for "college admissions calculator," you'd likely find dozens of links to websites where students can input their grades, standardized test scores, personal information, and extracurricular involvement amongst other information to receive a percentage estimating the likeliness of a person with those attributes being admitted to a particular school.
What are some examples of college acceptance calculators?
CollegeAI's and Niche's college admissions probability calculators allow students to input GPA, SAT, and ACT scores to compute their chance of admission based on historical admissions data. Although these admissions calculators can be helpful in estimating how your GPA and SAT and ACT scores are evaluated by a college, the majority of selective and highly selective colleges utilize holistic admissions when evaluating applicants and this calculator does not permit students to input extracurricular nor personal information.
CollegeData's college admissions calculator allows students to input GPA, SAT and ACT scores, categorize coursework as honors, and even select whether you're choosing to apply early. The information requested by this admissions calculator is pretty extensive and it can be used to understand what students can do to boost their chances of admission. However, admissions officers are not only interested in knowing what activities you participated in. They're interested in knowing what you did in each extracurricular activity. For example, did you lead a service project or fundraise thousands of dollars for a local non-profit?
CollegeVine has a similar admissions calculator, but it allows students to input even more information regarding types of courses, extracurricular involvement, and socioeconomic information to estimate a student's chances of being admitted. Using this information and data collected from thousands of other students the admissions calculator provides students with a percentage that represents the probability of being admitted and tips to improve your chances for admission. CollegeVine's calculator is great to receive preliminary tips for improvement on the admissions process but it cannot provide students specific information regarding drafting personal statements, strategically selecting recommenders, or other intangible yet pertinent parts of the college application process.
So do college admissions calculators really work?
All in all, college admissions calculators are great tools to gauge how quantitative factors such as GPA and SAT or ACT scores will be perceived by colleges. But they cannot truly evaluate how the qualitative parts of your application, that are often just as important, will be perceived. This is where a holistic admission process may help or hurt a student's chances of getting into college.
Also, admissions calculators are typically used by students once they've actually begun applying to colleges but the truth is, the college application begins once a student starts high school and admissions calculators cannot advise students on what classes to take or how to develop a plan for each year of high school without being informed on the opportunities available within the student's school or community.
What is holistic admissions?
Holistic admissions is an admissions review process colleges and universities utilize to understand a student as a whole person. Under holistic review, colleges consider students' interests, abilities, and passions showcased through extracurricular activities, letters of recommendation, personal statements, supplemental essays, etc. alongside their academic abilities. These quantitative pieces add significant value to your application and contextualize grades, classes, and other important experiences. They help admissions officers build an accurate picture of the student. College admissions calculators can't be detailed and accurate because it is impossible to take a quantitative approach to a deeply individualized process.
Building A Diverse Class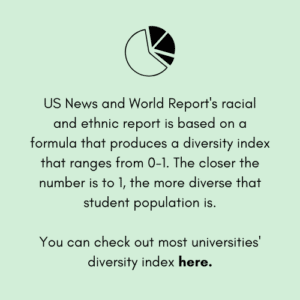 In addition to holistic review, colleges—especially selective universities—are interested in building a dynamic, diverse class of students. Diversity does not necessarily mean diversity in ethnicity or gender alone, however. In addition to race and gender, colleges also consider diversity in socioeconomic status, legacy, and first-generation status. Finally, colleges and universities take into consideration nuanced factors such as intended major and leadership qualities. For example, a traditional research university like MIT is unlikely to admit 1,000 STEM majors and only 100 liberal arts majors. They are also equally unlikely to solely admit senior class presidents.
Diversity in every area encourages students with different experiences to interact and learn from one another. Interpersonal opportunities enrich students' college experience. In fact, according to U.S. News, diversity expands worldliness, enhances social development, and prepares students for future career success. Most, if not all, colleges want to be able to post such intangibles for their students. To ensure diversity, GPA, class rank, and other quantitative pieces, cannot be examined in isolation. Unique experiences such as the communities a student belongs to, their interests, or identities can bolster a students' chances, even if they fall below academic averages.
Should I use a calculator?
Students can use a calculator to determine whether or not their scores fall within the average of accepted students if they'd like. But they shouldn't place all of their weight in the calculation. Qualitative pieces that cannot be calculated are judged just as heavily as the quantitative pieces. In fact, Harvard denies students with a 4.0 GPA often. Students should remember that while their chances of getting in are far more likely if they are within the average, they aren't everything. At the end of the day, no calculator will be able to, with full accuracy, predict your chances of acceptance.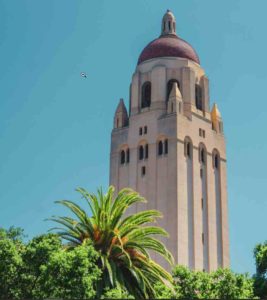 Things College Admissions Officers Are Looking At
While academic performance and standardized test scores are an important part of the admissions process, admissions committees, especially those at top schools like Amherst, Yale, Carnegie Mellon, and Stanford are interested in getting to know applicants as a person rather than a collection of numbers. Therefore, it is imperative that whoever is guiding you or your child through the college application process is informed of them as a person as well. Our college admissions coaches begin working with students as early as the 9th grade and meet with students one-on-one to develop a profound understanding of each student's interests, strengths, weaknesses, and academic abilities in order to efficiently advise students in navigating the entire college admissions process.
Here is a list of things college admissions officers are looking at when they are evaluating your applications: