The money topic is never comfortable. It can be even more uncomfortable if you are asking your superiors for a raise. While every person's situation is different, there are some typical milestones in which you can—and should—ask for a raise. As a general rule of thumb: it is common to get a raise each year you work for an employer. So, how often should you get a raise?  There is a time, place, and way to ask for a raise. We will explain all of those details below!
Most employers will complete a performance review within after each year you've worked with the company to provide feedback about your skills, successes, and areas for improvement. This is the best time to assess how your employers value your performance. Using this information can help leverage when and how you ask for a raise. For example, if your supervisor gives you a glowing performance evaluation, you can feel validated about your raise request. You can even point to some of the successes and work ethic your bosses mentioned to underscore your reasoning for requesting a raise. 
However, if your performance review is a bit lackluster, you may want to take some time before asking for a raise. Instead, you may want to implement the suggested feedback and make some improvements before asking for a raise.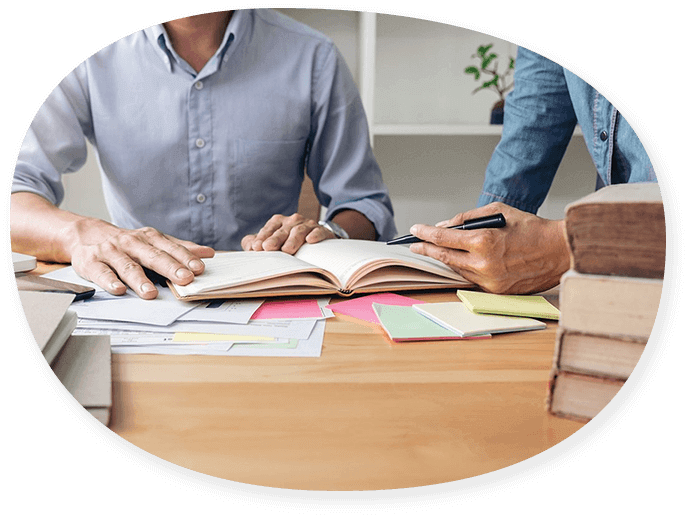 Asking for a raise more than once a year
There are a few times where it may be worth it to ask for a raise more than once in a year. You may want to ask for a raise if you recently were promoted to a new position with more responsibility. You may especially want to request a bump in pay if you are working longer hours or are overseeing a team. Similarly, you may want to discuss a pay increase if you achieved a sizable company goal. However, you should use this sparingly. For example, if you secured the largest contract the company has ever seen or completed a company-wide project that took years to finish, it may be worth discussing compensation for your success. Looking for specific negotiation tips? Check out our previous blog post on salary negotiation!
You should never ask for a raise without doing some research and reflecting on your time at the company. You may even want to create a presentation to formalize your request. If your managers are pressed for time, you do not need to make a PowerPoint presentation but you should enter a meeting fully prepared. There are many factors to consider and include in your presentation. 
You should compare your salary to people with the same job title or function as you in the area. For example, if you are a Junior Advertising Executive in New York City earning $60,000 a year and you see that the average salary for your job is about $68,000, you can use this information to your advantage. 
You may want to also consider the company as a whole. If the company has acquired a large new client or had a period of steady growth, this could be a reason for a raise as well. You should especially mention this new growth if it has impacted your workload or you had a hand in the acquisition of new clients or high sales. 
If you were transferred to a new branch in a city with a more expensive cost of living, you should ask for a raise. Pose your raise as an adjustment to compensate for higher costs. NerdWallet and Salary.com have cost-of-living calculators to help you compare prices between cities. For example, it will tell you how much you will need to make in Los Angeles, CA to achieve the same lifestyle you have with your current salary in Indianapolis, ID. 
The most effective and compelling way to ask for and get a pay increase is to focus on yourself. Take some time to compile some data about your impact within the company. Qualitative and quantitative data can work here. In a larger company, your impact can get lost in the hundreds or thousands of other employees. Take this opportunity to prove that you are a valuable member of the team who consistently performs. Did you improve overall cross cultural communication with better HR policies? Did you kickstart a successful project without direction? Did you exceed a fundraising goal for your nonprofit? Perhaps, a client or customer wrote a glowing review about your work. Focus on your accomplishments that made an impact on the company.
Similarly, you can discuss your relative workload. If you manage a team and the size of the team grew or you recently took on a new project and you are working more hours, you can and should ask for a raise. Any increase in the amount of work you are expected to do should come with an increase in salary. Of course, you should use this reasoning sparingly. You don't want your superiors to think you will ask for a salary increase every time you are tasked with a new responsibility. Instead, use this line of reasoning when you have experienced a large jump in your responsibilities and expectations. 
Another factor many students tend to prioritize in their college decision is location. You may be hesitant to go somewhere far from home, or maybe you're excited to move from a rural town to a big city. Whatever the case may be, think of location in relation to the university and your goals: How will the university's location allow me to further engage with my academic interests and professional goals? 
For example, if you are interested in a career as a software engineer after graduating, schools, such as Stanford University, located in an urban setting with a growing tech hub may offer professional development opportunities right in your backyard. If you're interested in a career in medicine, a school that is proximate to an extensive network of hospitals offers opportunities to gain valuable hands-on experience as you prepare for the transition to medical school.
While there is a pretty good chance you will get the raise you ask for—Payscale reports 39% of people receive the amount they ask for in a raise, there is a chance you will not get exactly what you want. If your employers tell you that they do not have the funding to increase your salary, consider your alternatives. In place of a salary raise, you may be able to ask for other benefits. You can ask for opportunities such as working from home, flex hours, or better health benefits. Walk into the meeting with a target salary amount or other options you would accept in lieu of a raise. It is also customary for supervisors to ratchet down your suggested salary amount. Therefore, you may want to ask for a few hundred or a thousand more than you expect to get. For example, if you want to make $76,000 a year, you may ask for $77,000. This gives you a bit of wiggle room for your employers to negotiate down. If all things go well, you may even get a higher salary than you expected!
It can be intimidating to ask for a raise, but confidence is key. Remember that you are an asset to your company. Walk into that meeting with the confidence that you deserve your raise!