Attending college is a huge achievement for students and their families, especially if they are the first. Parents need to prepare for the inevitable changes and challenges that their students will face. There are some steps and tips that first-generation parents should know before sending their students off. 
It can be an extremely isolating experience for students who attend college. The first few weeks are new to them. There is the fear of not making friends or belonging. Even though you can't physically be there for them parents should still be there for their students any way they can. Of course, it can be difficult to attend every on-campus event. Especially since most first-generation parents work. According to a study conducted by EAB, colleges like Amherst College that host parent-focused events had a higher yield of underrepresented minority students. While not every college will have these opportunities, having family around can be comforting, and knowing that you're there for them can make a huge difference in their mood and success. 
If you can't physically be there for them, there are other ways to show your support and love. Sending them encouraging texts or mail is a great way to boost their spirits. You can also send them care packages that include their favorite snacks or a meal that they love.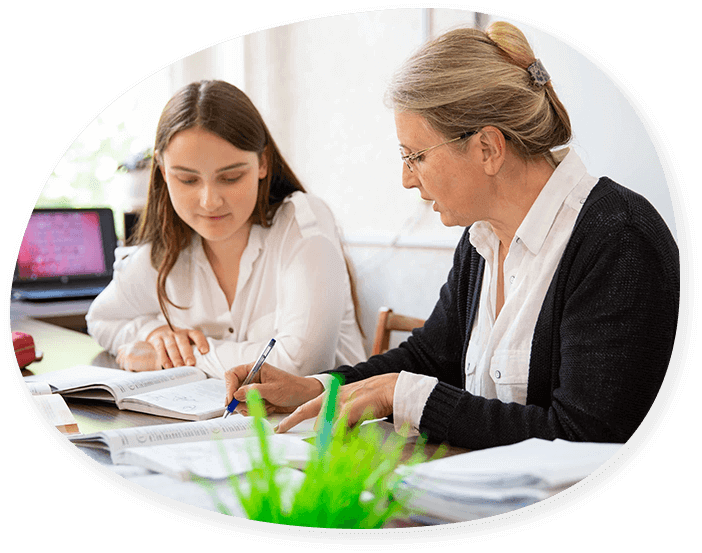 This might seem contradictory to the first tip, but they go hand in hand. Attending college isn't just about getting a degree. College is a time for students to learn about themselves and the world around them. They may come back home for their first visit and dress differently, speak differently, and maybe even have a different haircut. 
3. Know your financial options
Oftentimes, first-generation students are discouraged from applying to more "expensive" colleges. Paying for college can be difficult or seem impossible for a lot of first-generation families. They often opt for staying close to home or attending community colleges. However, it's important for both the student and their parents to know their options. You should be applying not only for FAFSA but for first-gen student scholarships as well. There are a number of outside opportunities for students to earn money simply for being a first-generation student. 
Parents should learn to not be afraid of the initial prices of colleges. There are a number of ways college can be affordable. It's important to note that oftentimes private colleges can offer more generous financial aid packages than public universities. While this isn't always the case, parents should still know this so they can keep their student's options open. 
4. Know the campus resources
Nearly every college has a first-gen office. This is a helpful resource for students and parents to feel more connected and comfortable with the community. Colleges also have clubs specifically for first-generation students. Schools like the University of Michigan, Cornell, and others have tons of opportunities for first-generation students to feel included. As a parent, you can research these opportunities and share them with your child. Knowing there is a community of people just like your child is a great way to put you at ease. 
5. Encourage their studies
There are many educational paths that lead to lucrative careers for students. These paths often include engineering, computer science, and other science-related subjects. Parents also view these subjects as a roadmap to future success for their students. However, not every student wants to be a doctor, lawyer, engineer, or scientist. It's important that you allow them to explore all of the educational options available to them. According to a study by NACES, first-generation students are more likely to major in social/behavioral sciences and other academic majors. These differ greatly from career-oriented majors such as business or STEM (science, technology, engineering, and mathematics).
In that same study, first-generation students were also more likely to continue their education beyond a bachelor's degree. This is in contrast to non-first-generation students that typically enter the workforce. As a parent, you only want the best for your student. Giving them the space to explore their interests and find their own path is part of the journey. 
6. Be open to mental health struggles
Discussing mental health is taboo in a lot of cultures. According to a study by The University of California, Merced first-generation college students are more likely to experience symptoms of depression and stress. You don't have to be a mental health counselor to show support to your child. It can be even more detrimental to a student's health if their feelings of depression are met with skepticism from their family. If you are unsure of how to help your student, NAMI provides many resources for individuals of all backgrounds. 
When you think of college you typically think of parties, alcohol, and other illicit activities. The truth is, students are going to be put in compromising positions. It's important to remember to trust your child to make the right decisions in situations that might make you uncomfortable. Your student will most likely attend parties, be out way later than necessary, and possibly break some rules. That's normal. You need to trust them to get their work done and continue to grow and mature. 
Most importantly as a parent, you know that there's a lot of changes that come with your child attending college. Not only will they change as a person, but the dynamic of your family will also change. They will be coming home with more knowledge, differing opinions, and new experiences. Their role in your family will change as they continue their education. These changes signify that they are growing as a person and as an adult! They will soon be more equipped to face post-graduate life on their own. 
Being the parent of a first-generation student is equally as confusing and comes with its own set of difficulties. Being prepared for the inevitable changes is the best way to overcome any hurdles that might come their way.