If there is an issue in your community that is not being addressed properly and you are adamant in seeing change, you can try to address the problem yourself. A very ambitious way to do this is to start a non-profit. You will need to be determined and have a lot of perseverance, like one of our own coaches Matine Khalighi. 
Matine grew up prioritizing his values of caring for other people and giving back to the community. As an 8th grader, he was inspired to start a non-profit to combat student homelessness called EEqual. After months of filing paperwork to get a nonprofit status, recruiting sponsorships and applying for several grants, developing a website, and leading a marketing campaign through social media, he finally instituted the youth-by-youth nonprofit, EEqual. He took a gap year to focus on developing the non-profit and is currently enrolled as a first-year student at Harvard College. 
If you find yourself with the time, passion, and responsibility to embark on this process, we have outlined the possible ways in which you can help create a non-profit.
First and foremost, you need to understand what a nonprofit is. This type of organization uses the funds it gathers (be it by donations, sponsorships, or fundraisers) to run the organization while at the same time cycles that money into the community. 
There are two types of non-profit organizations that high school students can help crate:
Umbrella organization: An umbrella chapter of an already existing non-profit. For example, you can start a

EEqual chapter

in your school. 

Ground up organization: You start your organization from the ground up, like Matine did. These organizations require a lot of responsibility and involvement. You will most likely need to get legal assistance involved and make sure you have enough funds to cover your organization. It is a very time consuming task, therefore you will need to be committed to your organization in order for it to succeed.
If you are interested in creating an umbrella organization, it is bound to be easier than starting from the ground up, but you still need the determination and passion. The steps to start this type of organization are very similar to starting your own club.
Find a sponsor: This can be done by talking to your principal about the possibility of creating a non-profit organization into a school club. 
Find an advisor: Determine at least one school staff that can serve as the sponsor and club advisor.  
Complete the school forms to register as a club: Make sure you have all you need, including budget plans.
Recruit members: Talk to your classmates who might be interested and have them join.

Start your club events and keep them all year long!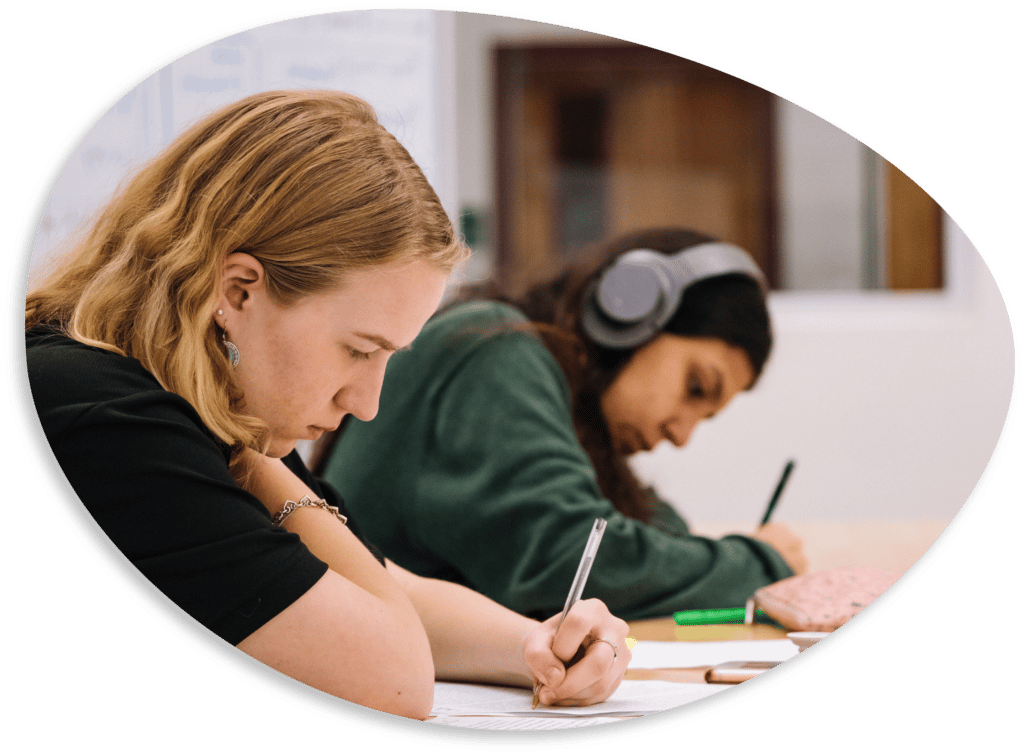 Another way to do this is to become affiliated to another non-profit, for example start a branch of the national organization Habitat for Humanity. It is going to vary depending on each individual organization, but this is the basic outline that could be followed when you are interested in doing this type of partnership:
Determine if there is a chapter active in your area: If not, contact the organization with your idea to create one.
Research partners in your area: These partners include other nonprofits that can help you brainstorm events and who you can create joint missions with. These partnerships will help spread the word about your organization's presence in your community.
Contact the main branch: Let them know about your plans and submit a form to create a new chapter. 
Be prepared for all the legal documents: You will need these to have the same legal framework and legal benefits of the parent organization. While your organization continues to grow, always make sure you are meeting the standards and regulations outlined by the parent organization. It is advisable to get legal assistance involved to complete this step.
Spread the word throughout your community: This is crucial to recruit volunteers and to raise awareness of your organization's presence. You will also need to recruit a board of directors who can help you coordinate events and assess how the organization is growing. 
Stay involved!
Starting a nonprofit from the ground up is very intensive and before engaging in this endeavor you need to make sure you have time to balance school and starting this operation. It is recommended that you start this during summer when you have the time and no stress from school deadlines. However, this is not only a summer project. This is a long-term engagement that you will have to nurture for years after graduating high school. This process is very convoluted and quite extensive, but here is a short summary of what you are going to need to do:
Find a problem in your community: For you to gather sponsors and donations, you need to make sure that your nonprofit is helping solve an issue that is prominent in your society and not being addressed. You also need to make sure that there are no other organizations tackling this problem, otherwise your organization might not be successful because of the competition over volunteers and resources.
Do your research!: Every state has different regulations and rules for non profit organizations. Look into your state's guidelines and see if they are doable for you. See if you can afford legal aid to help you file all the paperwork and determine if you have enough funds to start the organization. Just because it is a nonprofit does not mean it's going to be free or even cheap to start it. 
Create a plan: This plan should cover all aspects of the organization, from a marketing strategy to an organizational structure. Have all this available to make sure you have a guideline to follow.
Here are a few questions you should address in your plan:
What type of events is my nonprofit going to have?

Who are you going to help and how?

Who is your target member audience?

How can you reach a wider audience?

How are you going to convince people to volunteer?

How many and what type of volunteers/ staff will you need?

How are you going to receive income?

This question should be answered considering several options of income, like

Private contributions

Sponsors

Fundraising

Government grants 

What is your budget and how are you financing for the different events and services you will provide?

A SWOT analysis (Strengths, Weaknesses, Opportunities, Threat) on your organization according to your plan.
4. Find a name for your organization: The name needs to give some idea of what the organization is going to do. It may have to do with the problem you are addressing (ex: World Wide Fund for Nature) or with the people you are servicing (ex: Alzeimer's association) or the people that are volunteering (ex: Best Buddies). After you determine the name, you need to make sure that it is not already taken.
5. Appoint a board of directors: You will generally want to choose people who are very passionate about what your nonprofit is doing. A lot of states will require you to have this information available to start filing the paperwork. A good option to start with are your teachers. If one of them shares a passion with you to help the community, ask them if they would like to be involved. A lot of times, the board of directors is finalized many years down the line. For example, Matine still runs the organization and is a member of the board. 
6. File the paperwork needed in your state to incorporate your organization: After choosing a business name and appointing a board of directors, you need to choose what type of legal structure your organization will have, which will most likely be an Association. This means that your organization is formed by a "group of persons banded together for a specific purpose", according to the IRS. Next, you will need to file the paperwork needed, which depends on the state. Finally, you will need to apply to be tax exempt. To do this, you will need to become a 501(c)(3) organization. This means you are running an organization that is  considered "charitable" by the IRS. After you submit this paperwork, make sure you have all the permits and legal documents that you will need to start running your nonprofit. Note that there are fees to file these forms
7. Ongoing compliance: After filing the tax forms, you will need to fill additional documentation to stay exempt. Research what this means for your state and what documents need to be updated quarterly and annually. You will most likely need legal assistance to accomplish step 6 and 7 of this list. 
Follow the business plan you created and make sure to make any alterations you need. 
This project requires a lot of responsibility and accountability. Only begin a non-profit if you know you have the time and the passion to work on it. We need to emphasize that this is a promise to your community to address a problem. You need to care for the project to make it sustainable and reach its goal of actually helping the community. If you are interested in this for the sole purpose of writing it on your college app, the non-profit might not actually be effective. This is not your ticket into your dream school, it is an opportunity to help the community and help you grow as a person. 
Whether you decide to go through with starting a nonprofit or not, there are still a lot of ways you can give back to your community. Find alternative ways to contribute to other organizations in your area and join service clubs to volunteer in your community. You can never do too little, every bit of help counts.